Easter is just around the corner and it is time to start planning what to make for Easter brunch. one of my family's favorite foods is hash browns, so I wanted to find a really good hash brown recipe for my brunch menu. But then I came up with an even better idea.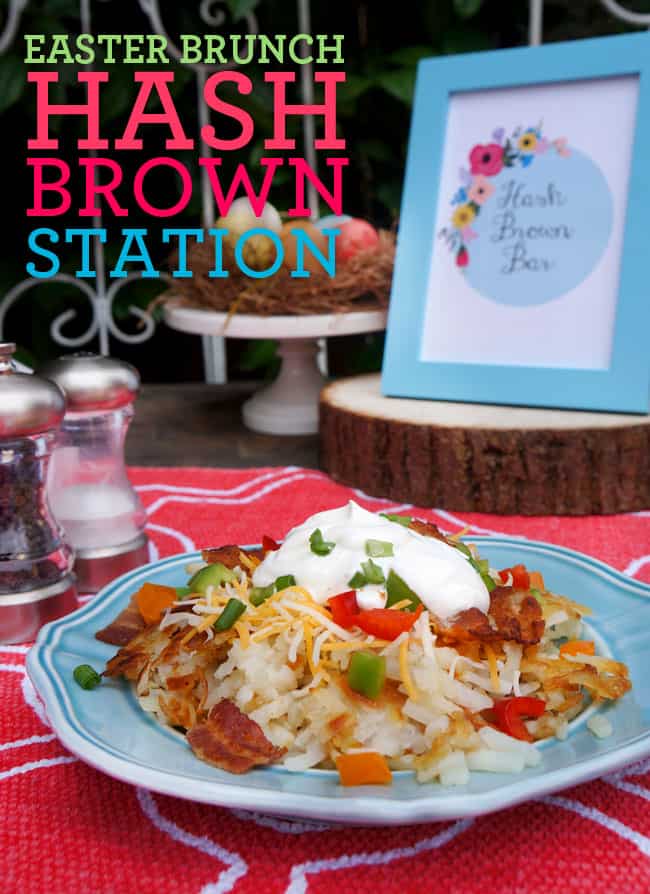 It would be really fun to make a hash brown bar, where guests could add different toppings to their hash browns.  i decided to do a test run for my kids to try them out this week during their spring break, and it was a complete success.
Since the Easter holiday is a really special day for us, I want to make the the hash brown bar really pretty. I love making printables as you know, so I made some pretty tent cards to label all the toppings. Then it was time to do all the food shopping.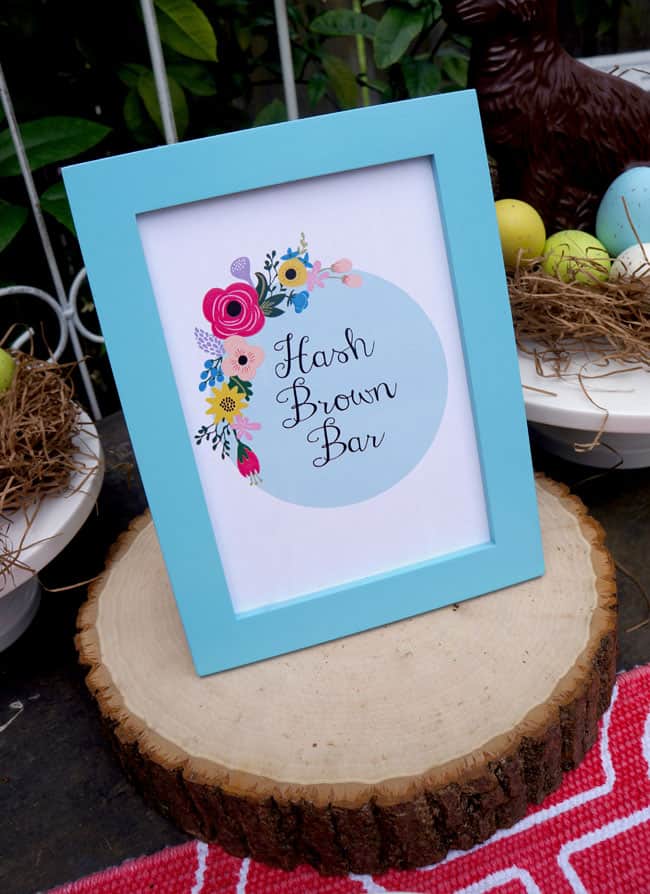 How to Make a Hash Brown Station for Easter Brunch
I picked up a more than a few bags of Ore-Ida Shredded Hash Brown Potatoes at Walmart. I really suggest stocking up now, because when holiday come around, they are hard to find. Everyone buys them up because they are the best kind of hash browns in my opinion.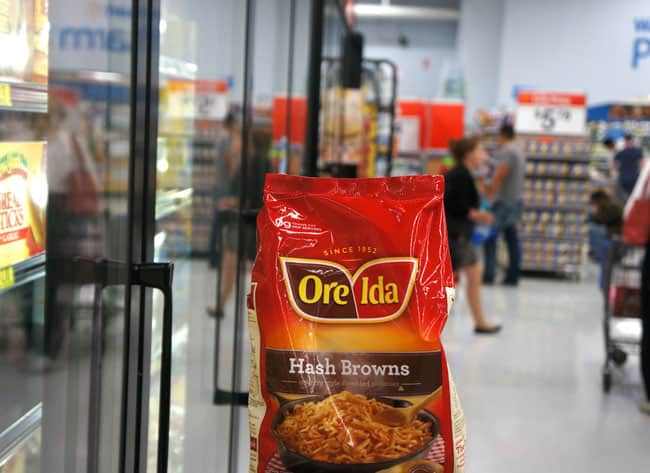 For the hash brown toppings. I decided to buy; shredded cheese, bell peppers, bacon, tomatoes, sour cream, chives and ketchup. when i serve brunch on Easter, I am also going to add a platter of scrambled eggs, because those would be marvelous atop hash browns.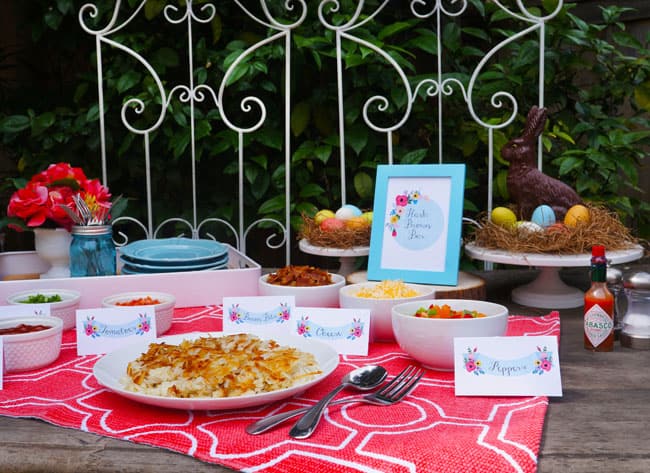 I put all the toppings into pretty serving dishes, and put the hash browns on a nice platter. I decorated the table to match the brunch tents cards, and also made a 5 x 7" sign to label the Hash Brown Station.
( I have included the printables at the bottom of this post)
Flowers, a blue mason jar, Easter eggs, Easter grass and a colorful table mat made the set-up especially perfect for the Easter holiday. however, i even think this would be pretty for a baby shower or bridal shower brunch as well.
WOW.
I love how it all turned out. and i really think my guests will love it too.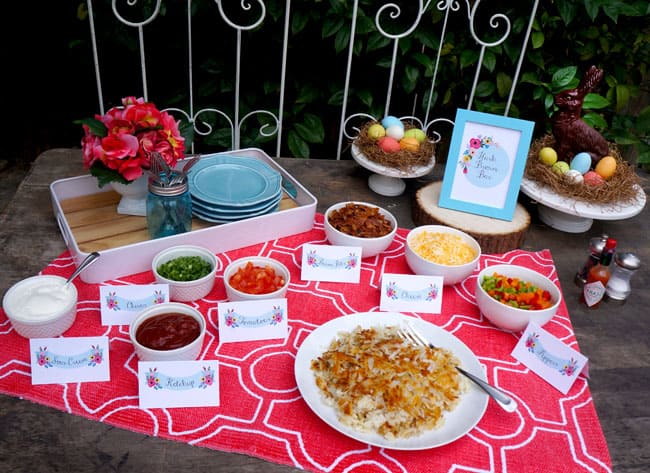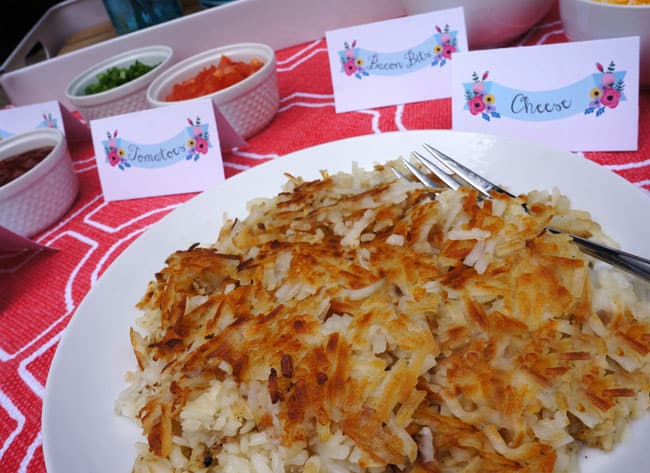 Not only did the table set-up turn out amazing, the food did as well. YUM! Hash browns make the perfect base for all those toppings. the perfect amount of crispy, tender, and savory with the freshness of the veggies. My kids and I had the best time filling up our plates and gobbling it down.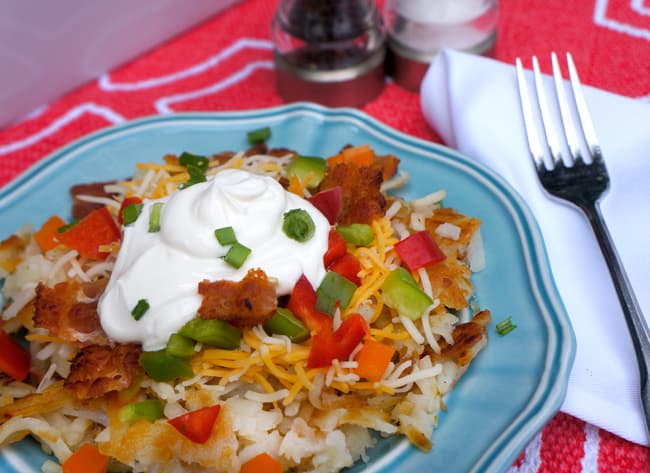 I can't wait till Easter morning, where I will be creating this yummy hash brown bar again. I have a feeling it is going to be a big hit with everyone.
Free Easter Brunch Printable Cards
Click here for the free printable tent cards and 5 x 7" sign. i have also included blank cards if you need them for any additional toppings i didn't have. enjoy!