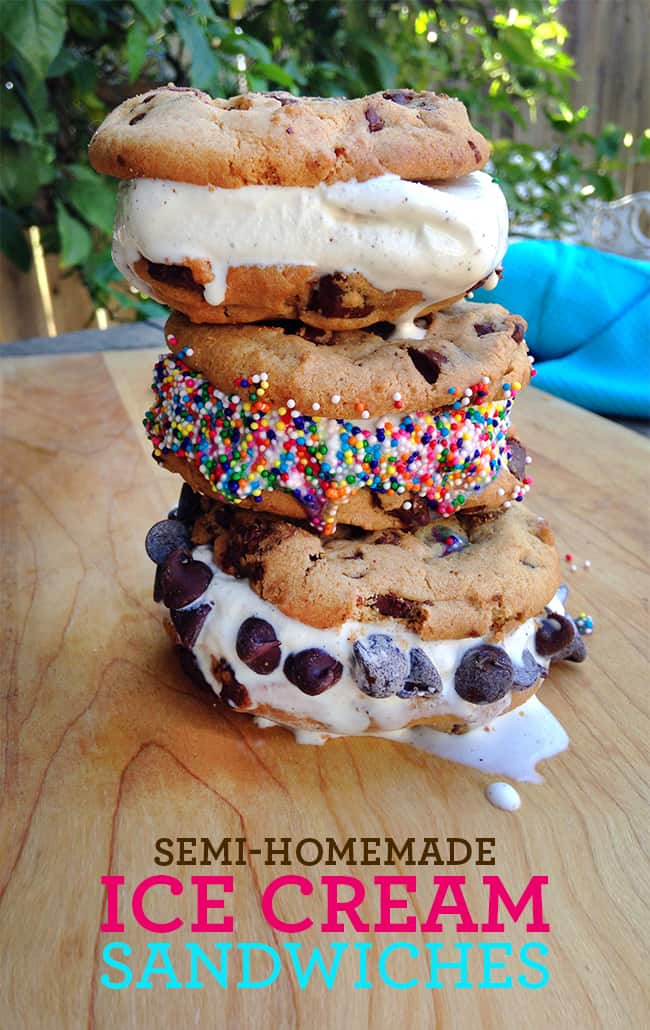 we spent this past Memorial Day weekend taking it easy and hanging around the house. we didn't plan a big barbecue or anything like that, but i did make the kids these yummy semi-homemade ice cream sandwiches. they may look really fancy, however they took less then five minutes to make. we really enjoyed eating them…they were perfect for the hot sunny weather.
to make them, all you need is ice cream and some giant cookies. if you want to get really fancy, you can make the cookie from scratch, but i went with the good ole' Costco bakery cookies. they are the perfect size for ice cream sandwiches, and are nice and chewy. if you want to get chocolate chips, sprinkles or some other toppings to role the ice cream sandwiches in, that will make your treats even more fun.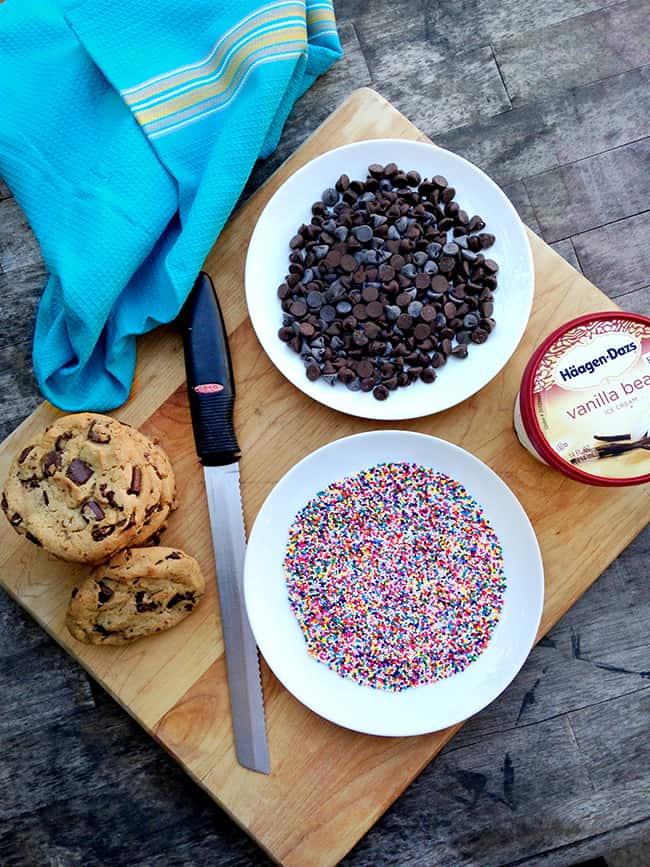 the small little pints of ice cream are the perfect size for the Costco cookies, and the trick is…that you can just slice them, and place each slice of ice cream onto a cookie. you will want to make sure that the ice cream is frozen solid, then using a serrated knife, cut through the entire cardboard carton.
if you find that your ice cream is a little soft, just squeeze out the entire pint of ice cream, and then slice it. one small pint of ice cream is enough for five Costco cookies. you can also just use any ice cream you have on-hand and scoop it on the the cookie…but this method is just super easy.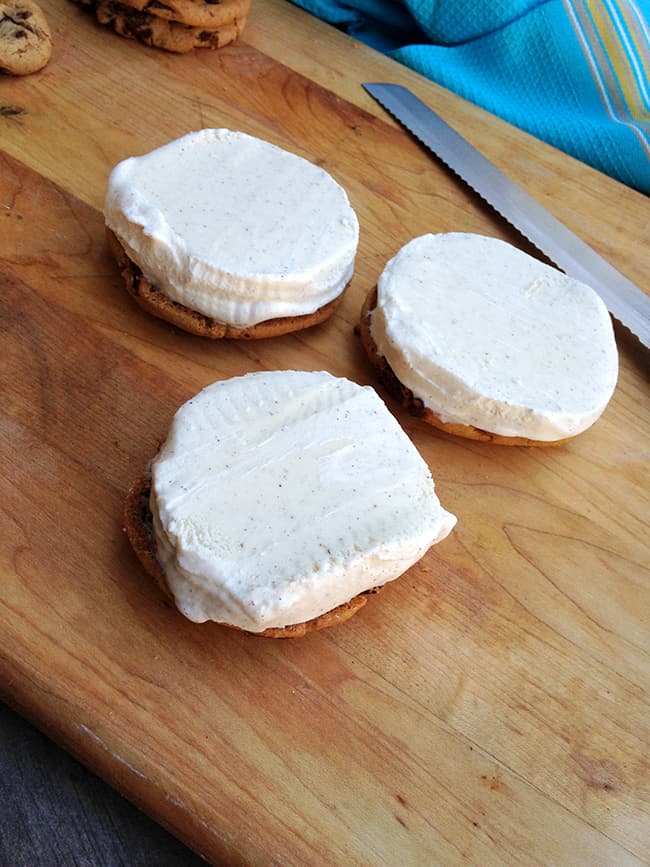 then top each cookie and ice cream slice with another cookie to make your completed sandwiches. if you want to role your ice cream sandwiches in toppings, now is the time. then either eat immediately before they melt, or wrap with plastic wrap and place in the freezer until they are ready to be eaten.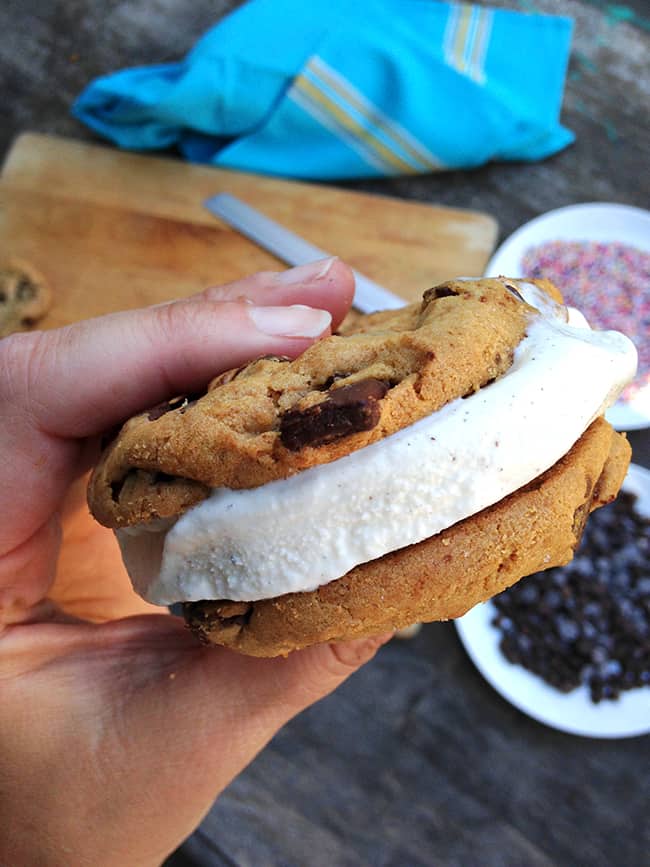 my boys loved the ice cream sandwiches, and pretty much thought i was the coolest mom ever. little did they know that i spent less then five minutes making them. i am sure we will be making these all summer long.