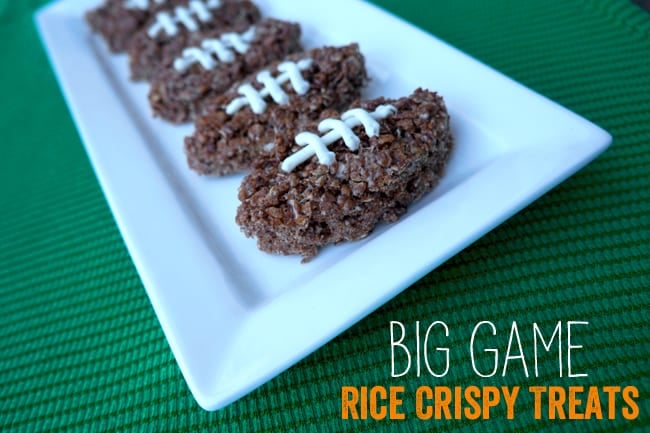 the other day i bought some cocoa rice crispys to make some rice crispy footballs for Super Bowl Sunday. since i have been really busy this past week, i enlisted my husband to make them. he happily did so with my littlest who was so excited to show me what he made.  didn't they turn out cute?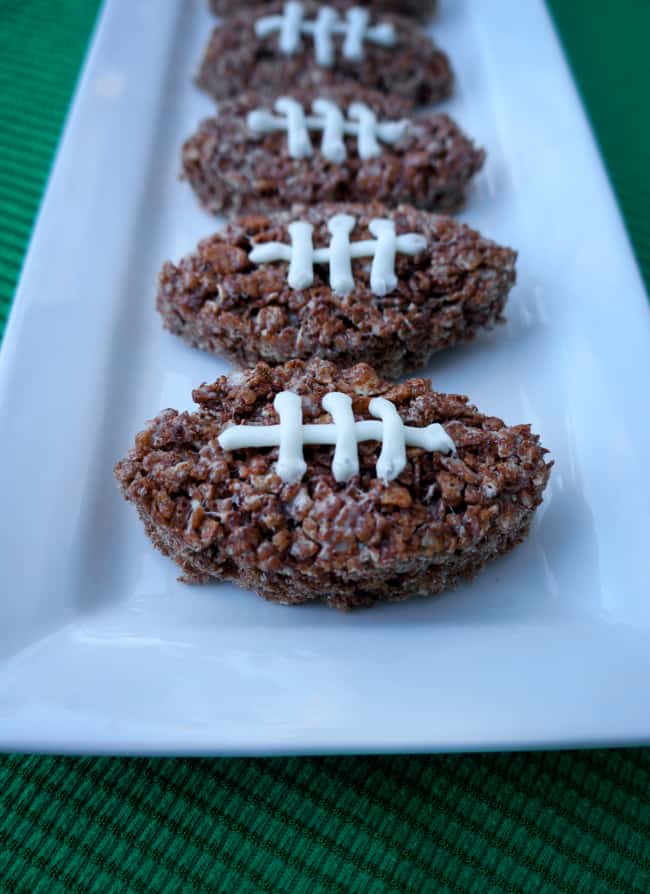 or maybe i shouldn't say cute. but i do think they are pretty fun for a GAME DAY treat.
you can make them by following the traditional Rice Crispy Treat recipe, except by using cocoa flavored krispy rice cereal instead of the plain. once the mixture has cooled and set, then cut out the footballs with a football cookie cutter, or you can even mold the rice crispy treat mixture into footballs. for the football laces, we used white frosting and piped it onto the balls by putting it into a ziploc baggie and cutting off the tip.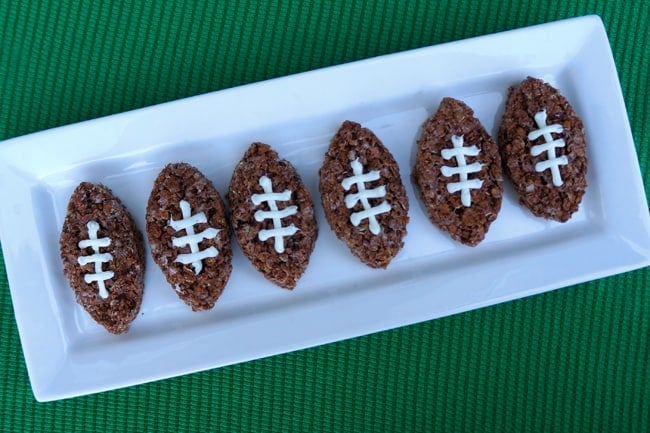 they were "SUPER" easy to make. hope you enjoy the BIG GAME!