This is a sponsored post.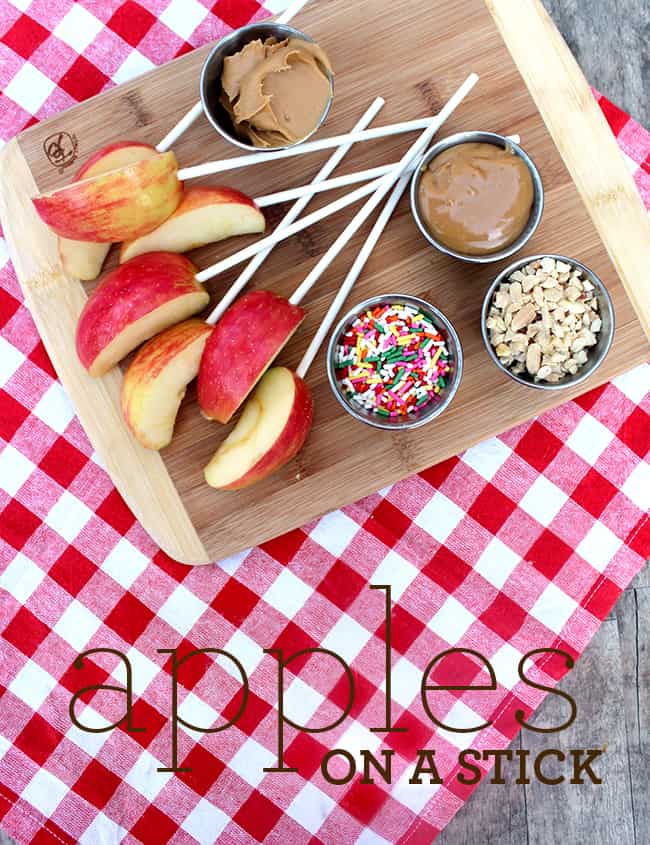 did you know that the Fresh & Easy has orchard fresh apples from Washington?  like picked from the tree and delivered to Fresh & Easy stores within 2 days?!  i had no idea that their apples were this fresh...it's definitely not the standard of most grocery stores. we thought that was pretty cool, so we headed over to our local Fresh & Easy store to get some to try out.
right now, in stores,  you can get freshly picked Honey Crisp, Fuji and Gala apples which are our family's favorite types of apples to put in lunches and to snack on. they looked perfectly ripe....and tasty!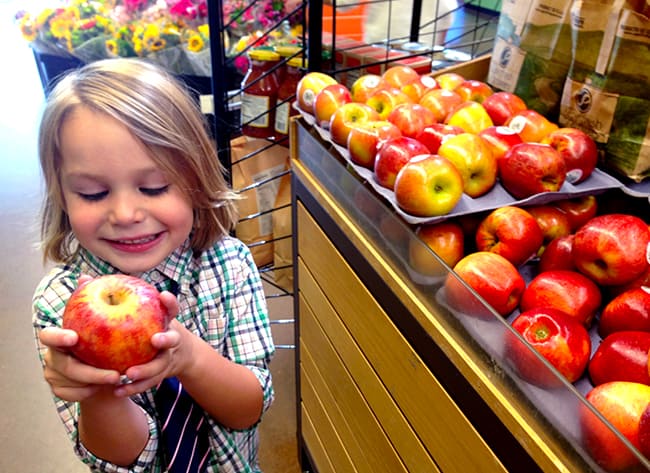 the boys decided that the Honey Crisp apples were the ones we should get. Honey Crisp just sounds yummy doesn't it!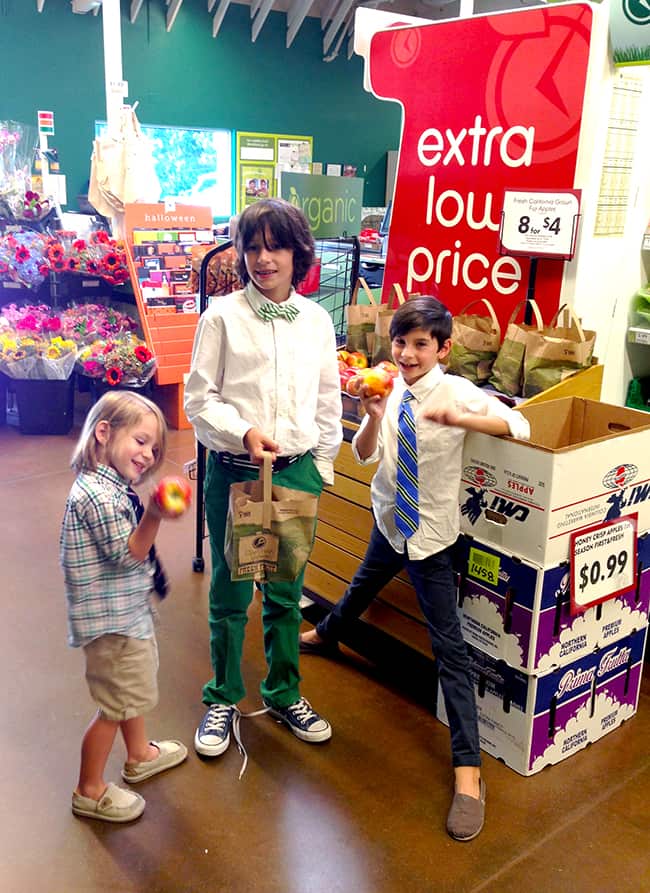 after we picked out all our apples and checked out, we headed home with our apples. it pretty cool to think that just a few days ago, these apples were on a tree in a Washington orchard.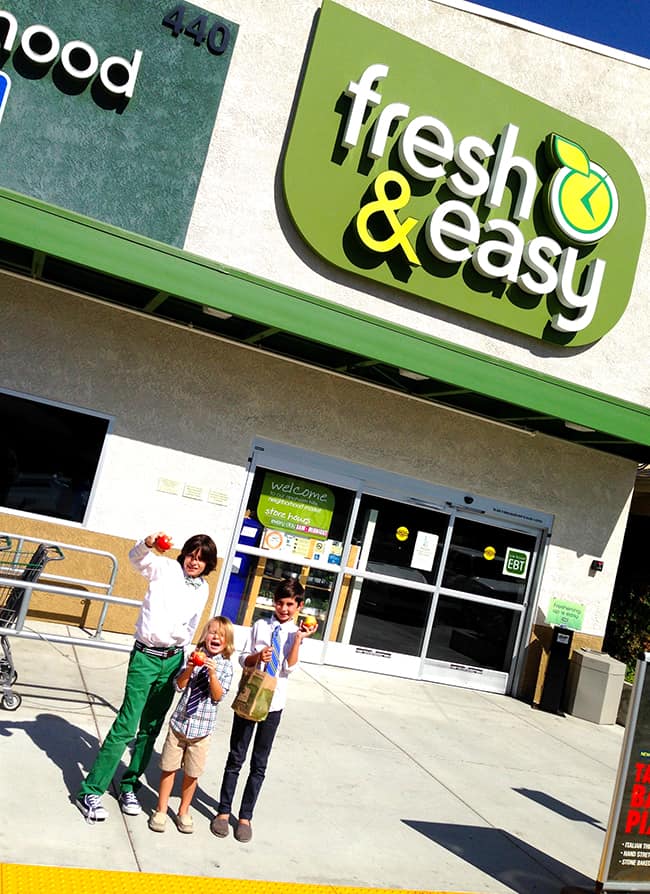 here is an idea for a fun afternoon or after school snack:
put lollipop sticks into each apple slice. then put some of your favorite apple toppings such as caramel sauce, nut butter, almonds, and sprinkles into individual ramekins, so that the kids can dip the "apple pops" into their favorite toppings.  because obviously...everything tastes better with a stick.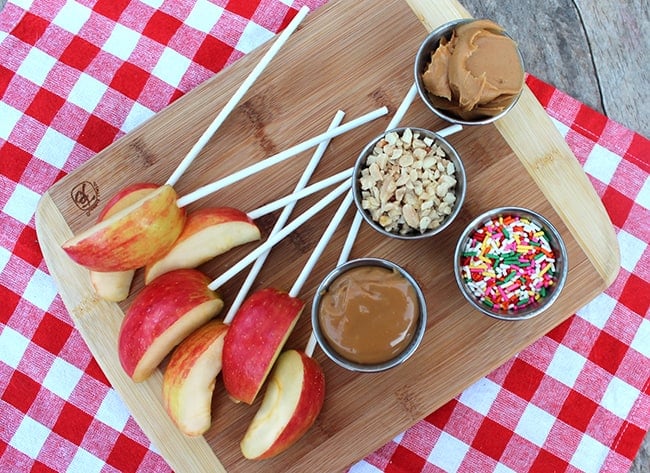 the kids thought this was the best thing ever...you would have thought they'd never had apples before. they gobbled them all up. and it's such an easy snack that anyone can make quickly at home. you can use any toppings you would like.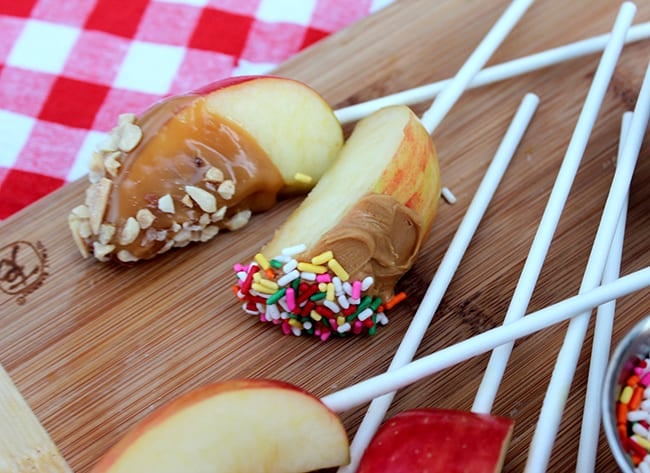 but, it wasn't just the topping that made these apples taste so good, these apples tasted WONDERFUL. fresh, crisp and sweet...just like they had just been picked off the tree. because they were!!!!!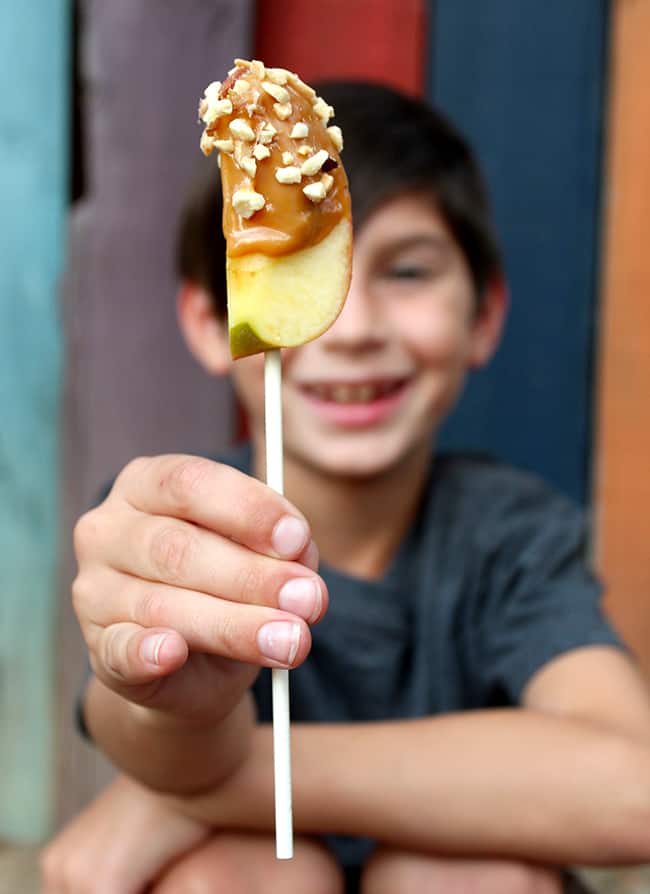 we loved the apples from Fresh & Easy! what a great find.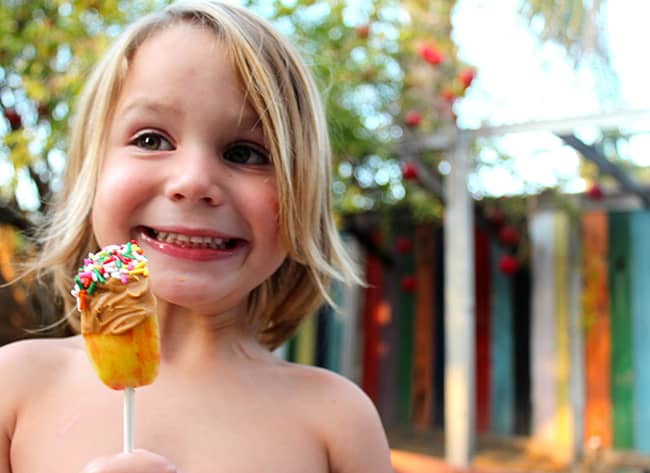 keep up with the latest news and deals from Fresh & Easy by following their Facebook page.
{ This is a sponsored post. As always, all thoughts and opinions are a bazillion times my own. }