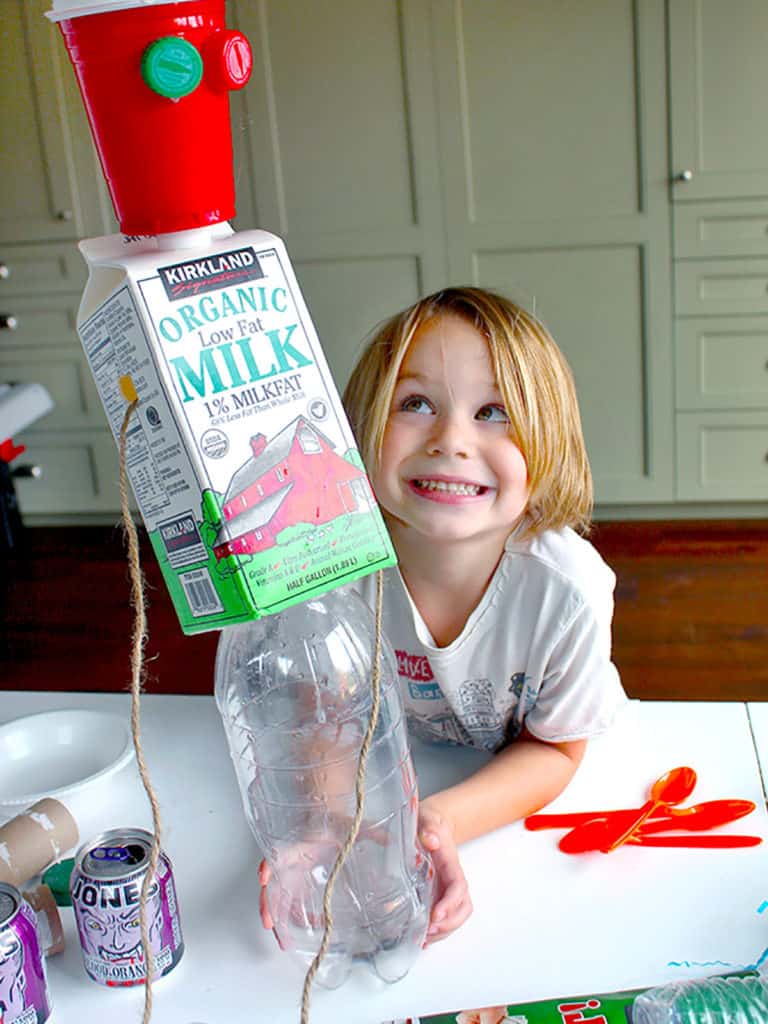 the boys and i were just recently introduced to the Amazon original instant video series, Annedroids. it looked like something my kids would love, even before we watched it, and i was right! the first episode has us hooked. it is such a fun series, that just right for children and tweens. it's a great wholesome video series that you feel good about letting your children watch....and parents like it too. the kids and i are looking forward to watching the whole series.
What is Annedroids about?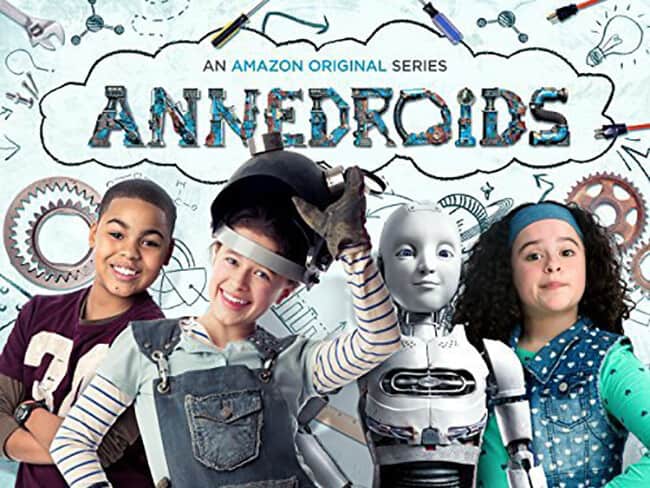 it's a live-action adventure series about "Anne," a young girl scientist, her friends, Nick and Shania, and her android assistants. they journey to make amazing scientific discoveries while undertaking the biggest experiment of them all: growing up. the series spotlights, through trial and error, how science, technology, engineering, the arts and math (STEAM) can inspire children to do great things. and the main character "Anne", was recently named one of TV's Best Role Models of 2014 by Common Sense media. when she is faced with a problem, she sees only possibilities–no amount of failure ever dampens her spirit. where most people see junk, Anne sees possibility.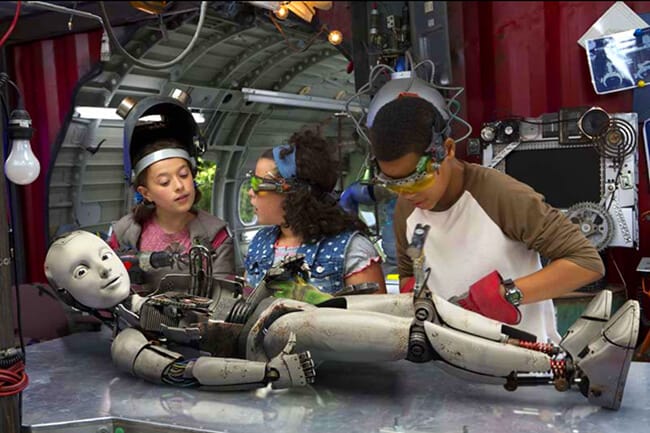 Anne and her friends adventures provide many opportunities to showcase the key processes of STEM, which are often not well addressed in children's television programs. processes such as identifying problems and asking questions, making plans and creating prototypes, experimenting and testing, reflecting and revising are addressed in the series. it is good to see that Anne and her friends learn as much from failure as success, and see the failures as opportunities to try new things.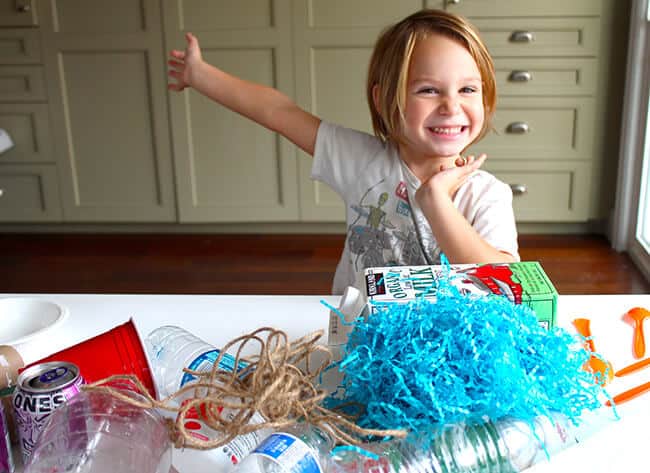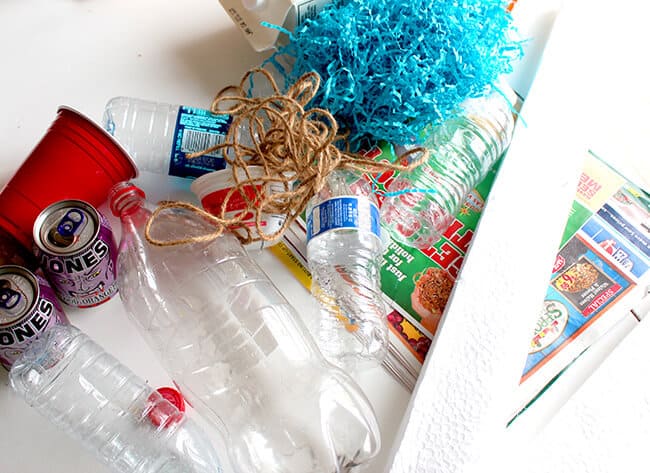 after watching the first episode of Annedroids where Anne built an Annedroid that was brought to life, Vann and i decided to make an annedroid of our own, out of recyclables found around our house. just as Anne uses things found in her junkyard to create new inventions, we decided to celebrate National Recycling Week by creating our own robot android using recyclables found in our home. as you can see, he was really excited. and i was surprised at how creative he got at putting our android robot together.we gathered empty plastic bottles, cans and recyclables out of our trashcans....what most people would consider junk. we used twine, scissors and a glue gun to put our android together.we used a large soda litter and a milk carton for our annedroid robot's body, and a few cups for the head. we strung the arms on with twine.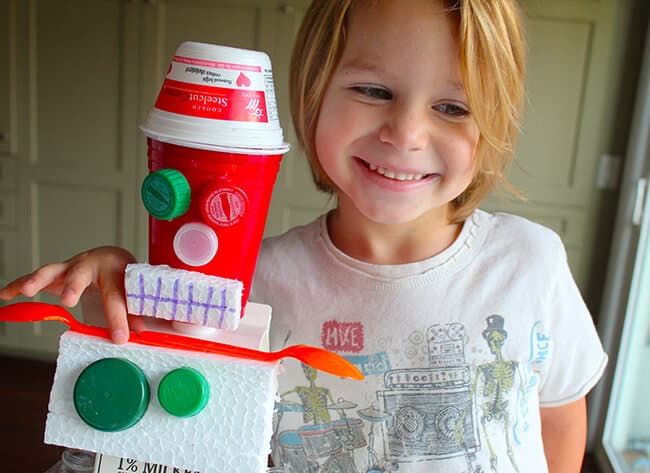 bottle caps made great eyes and a nose, and a mouth was drawn on with marker. my little guy was really getting excited seeing his robot come together.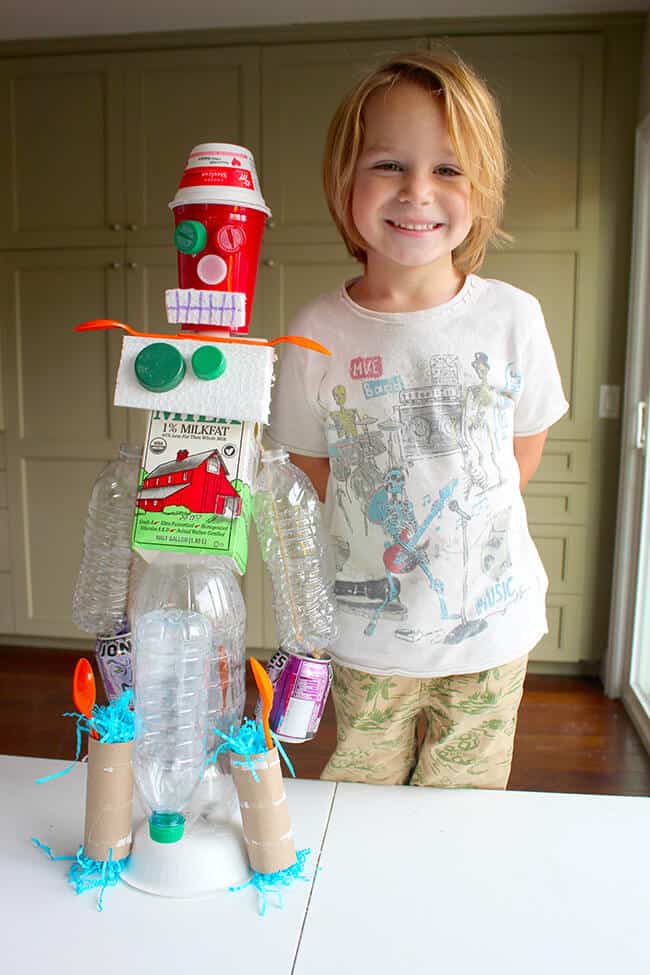 Here is our finished Annedroid! Vann was very proud of his creation and named his Annedroid, Kayak. 

You can download the latest episodes of Annedroids on Amazon.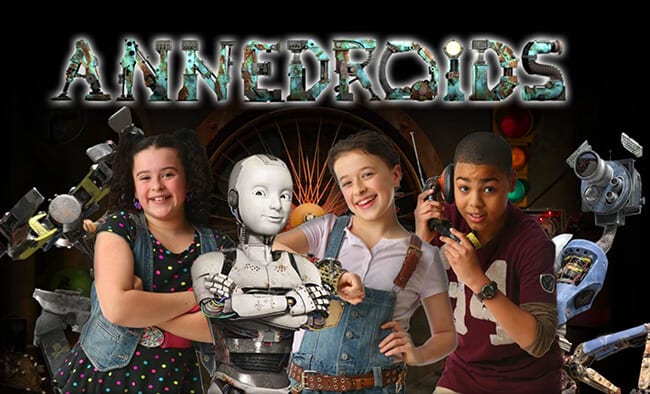 I was selected for this opportunity as a member of Clever Girls and the content and opinions expressed here are all my own.