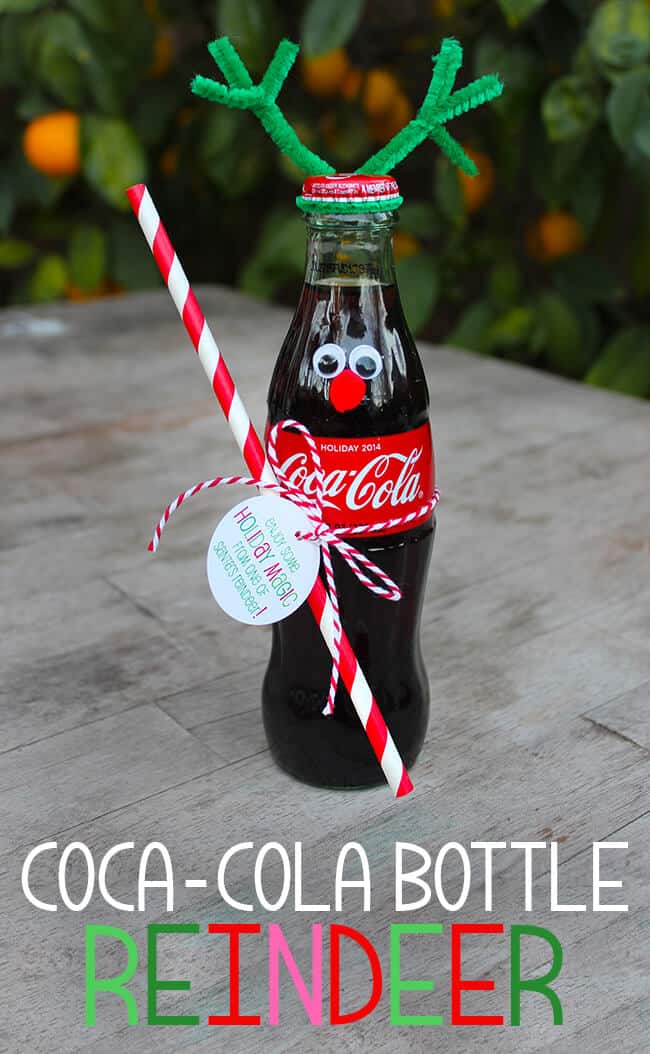 This is a sponsored post. Making someone smile is a gift in itself, that is why I love making gifts to give to others. They don't have to be extravagant gifts either. Today I made these simple Coca-Cola Bottle Reindeer gifts with the boys.
They turned out super cute, and we had a lot of fun making them. We even decided to do something very special with them when we finished making them. Hopefully this will help you get inspired to also make some smiles of your own.
How to Make a Reindeer out of a Coca Cola Bottle

To make these adorable Coca-Cola Bottle Reindeer, you will need:
Classic Coca-Cola in glass bottles,
pipe cleaners (green, gold or brown)
google eyes
small red pom poms
glue gun
If you want to add the gift tags, you will need card stock, string, and a straw. Download the printable tags here.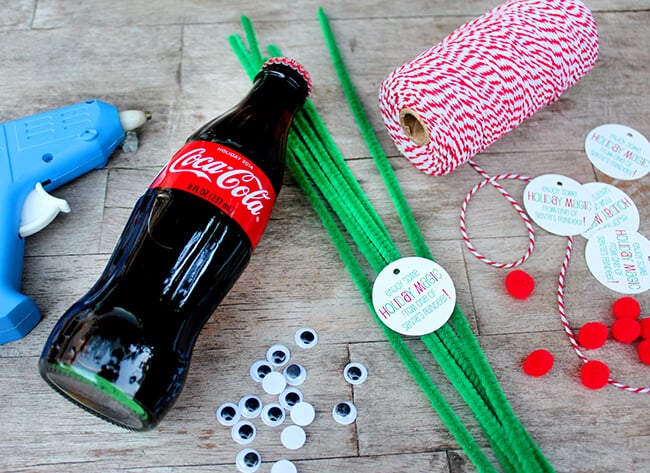 First, you need to cut (2) 1-½ pieces off of the pipe cleaner.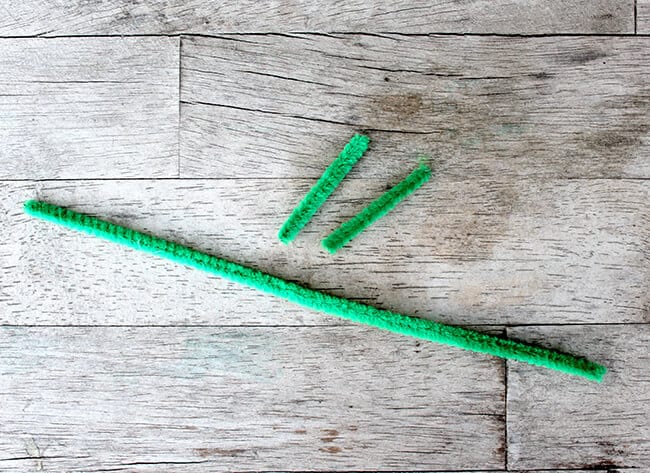 Next, twist the two small pieces of pipe cleaner onto the ends of the long piece of pipe cleaner.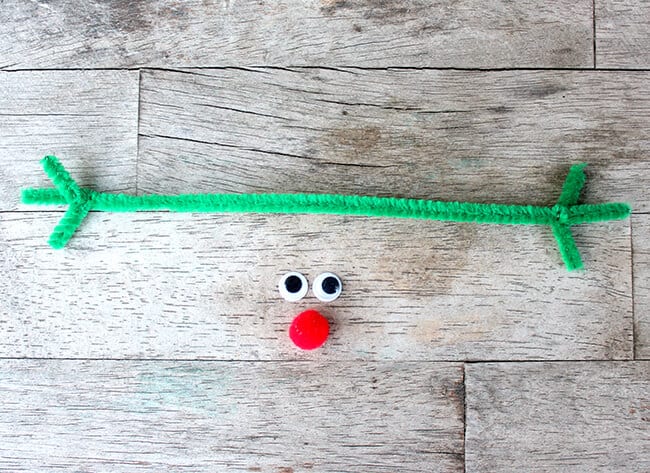 You are now ready to assemble your Coke Bottle Reindeer.
Glue the eyes and nose onto the Coke bottle with hot glue. Then attach the pipe cleaner antlers by placing them on the front of the lid...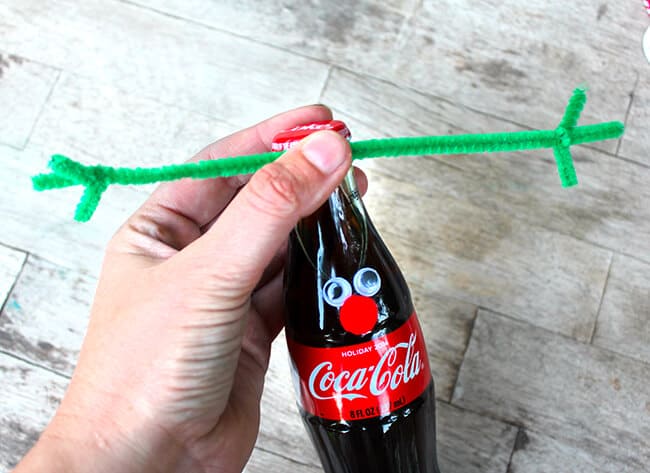 and then bending them towards the back and twisting together.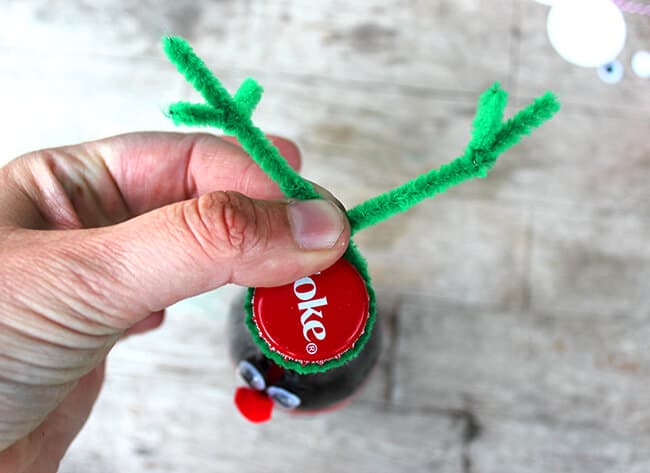 Your reindeer is now complete.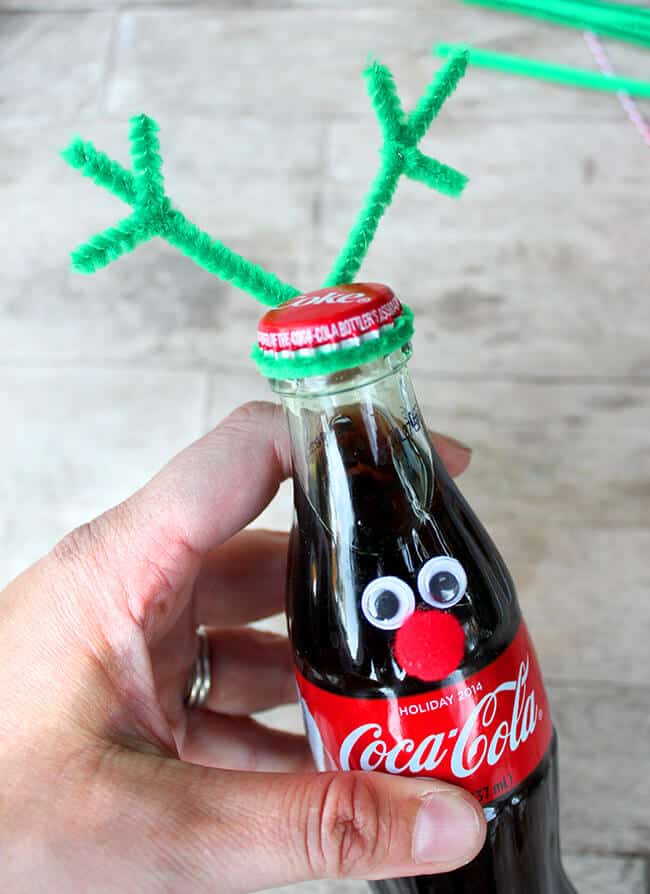 Next, attach a fun straw to your bottle with a piece of string or ribbon, and then tie the gift tag with a bow. (you can download the free printable gift tags here).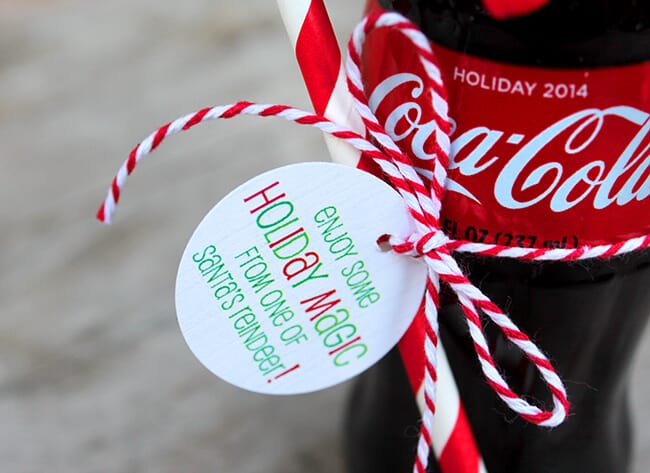 Look at how adorable these Coke Bottle Reindeer are!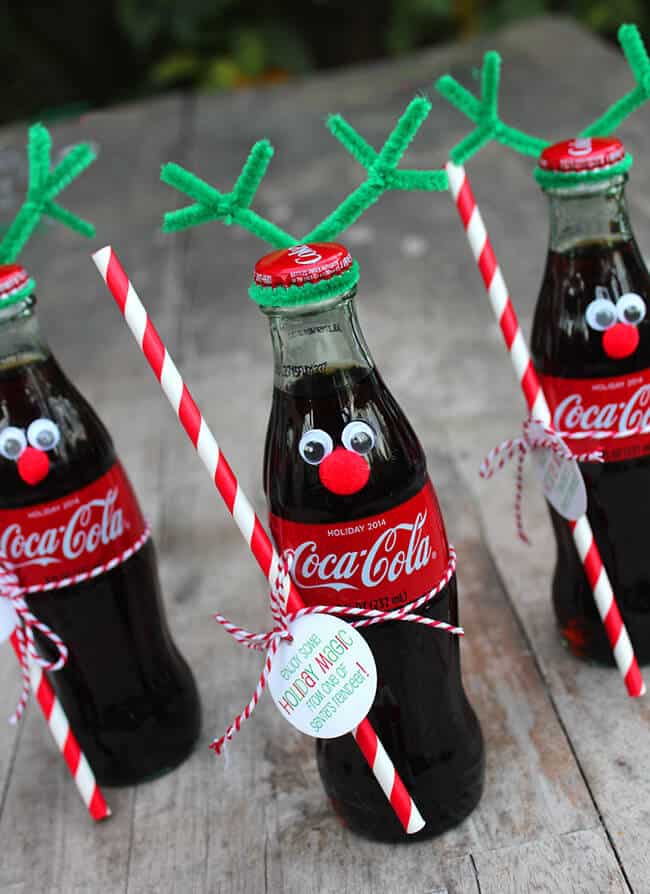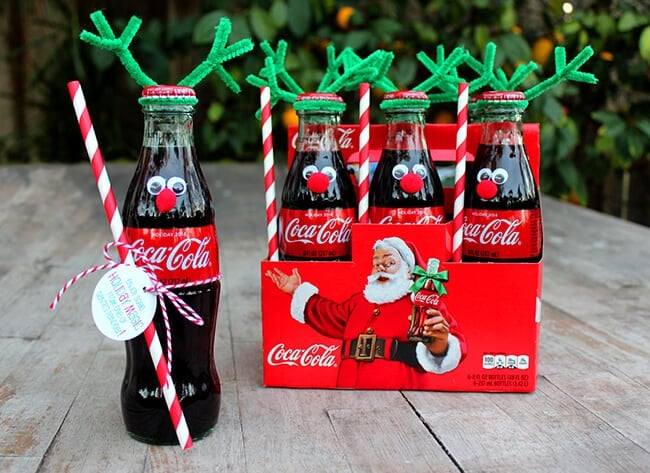 The boys decided that they wanted to spread some #RealMagic through giving the Coke Bottle Reindeer to random holiday shoppers! They wanted to share a smile and spread the joy of the season through giving to others. I loved their enthusiasm to bring the magic to life through good deeds...something I've been really trying to teach them...and to try to help others experience a happy holiday season.
We took our Coca-Cola Bottle Reindeer and started to pass them out to holiday shoppers as they passed by. the boys were very excited at first, but then they got nervous. However, after they gave out the first reindeer and saw the smile it brought to that person's face, they were even more excited to finish passing them out.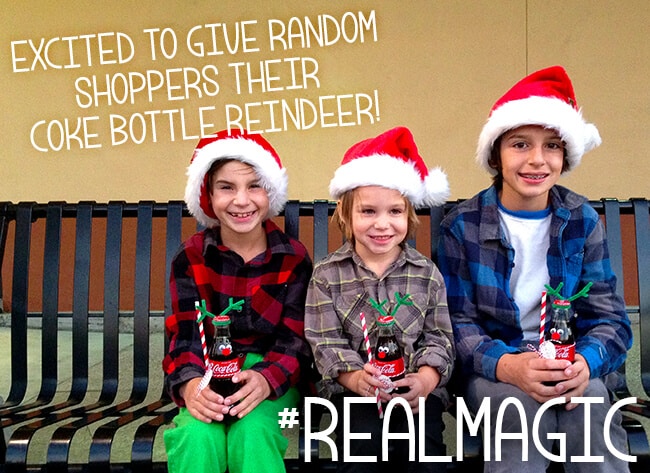 It was a great activity to get my boys and those who received the reindeer into the spirit of giving and the boys are beginning to realize that it feels even better to give than it does to receive. It really doesn't take a lot to make someone smile.

Coca-Cola wants to see your giving nature this holiday season!!!!
While the holidays are a time for family and gifts, Coca-Cola wants to see how you can be creative and give to others. who is on your gift list this year? How do you create memories through gift giving during the holidays? And how do you share a smile and #RealMagic through giving to others?
Santa knows that one of the greatest things you can do to make someone happy is absolutely free: A SMILE! for this, Santa's Wish List is for us to turn our attention outward and to spread happiness simply by sharing a smile. Coca-Cola would love for you to tweet or Instagram a photo of your smile with the hashtag #RealMagic. when you do this, you will get a special thank you smile in return after Dec. 1st!
Be sure to check out the Coca-Cola website for fun ideas on how to make someone's Christmas special!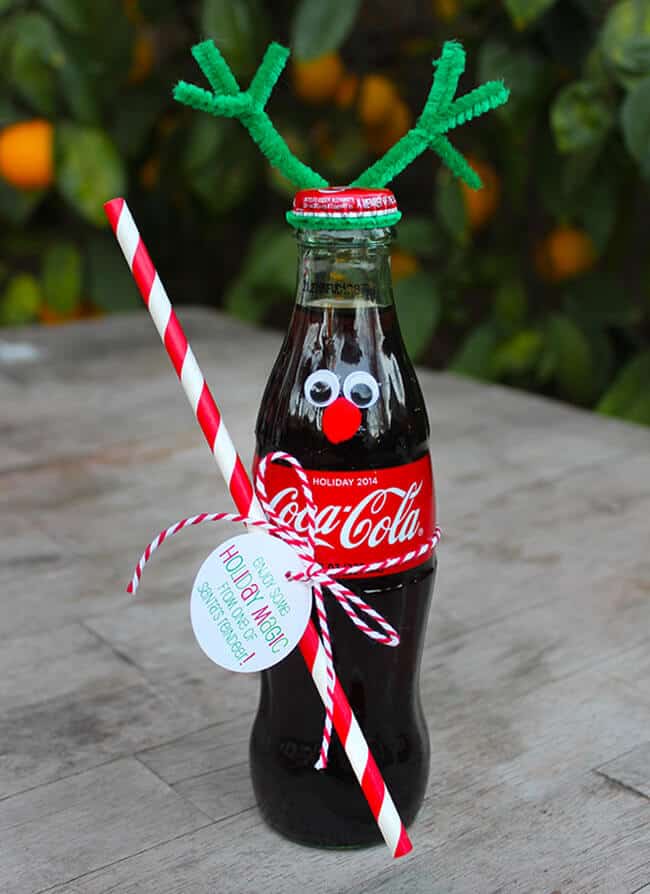 You can find Classic Coca-Cola in glass bottles at your local Walmart store on the soda aisle.