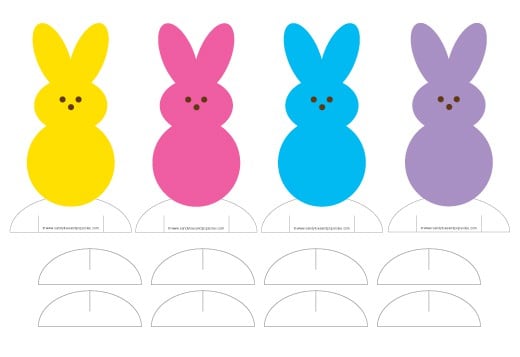 i had this idea of making a paper doll collection. and since it is spring….and PEEPS are all around us, i decide to make PEEPS paper dolls. aka 'PEEP'er dolls! i have included 4 'PEEP' dolls and 16 outfits with accessories. there are girl and boys outfits! hope you enjoy.
to make you very own 'PEEP'er Dolls:
• download the paper dolls template
here
• make sure you print the PEEP bunnies onto cardstock. the outfits can be printed on either cardstock or paper
• cut out the 'PEEP'er Dolls
• have fun!