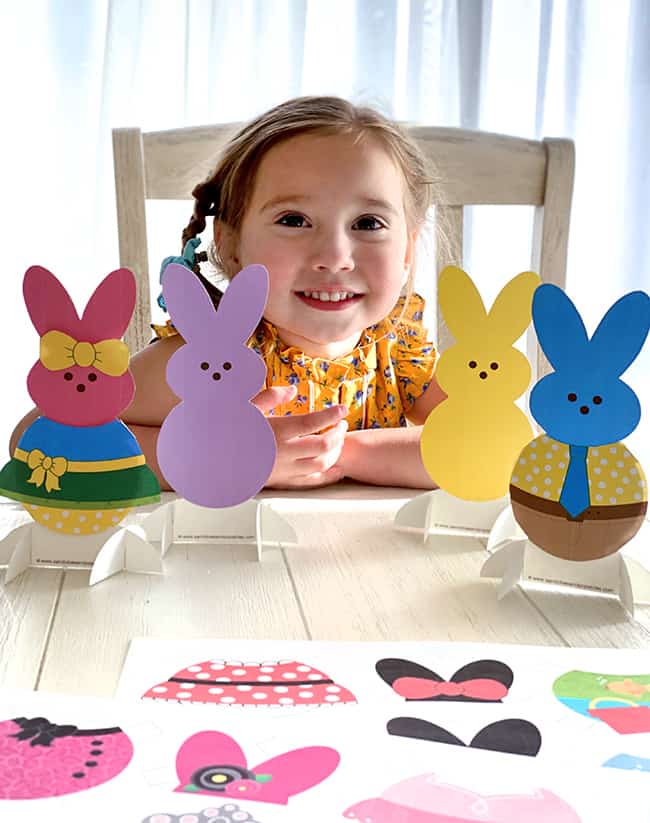 I had this idea of making may very own paper doll collection, and so I did! Since it's Spring time....and those yummy little marshmallow PEEPS are all over the stores, I decided, " Why not make PEEPS themed paper dolls!" AKA 'PEEP'er Dolls!
Plus, paper dolls need clothes, even if they are PEEPs. So I created lots of cute outfits for your kiddies to dress the Peeps up in. And guess what? This "Peep"er Doll set printable is FREE for you to download.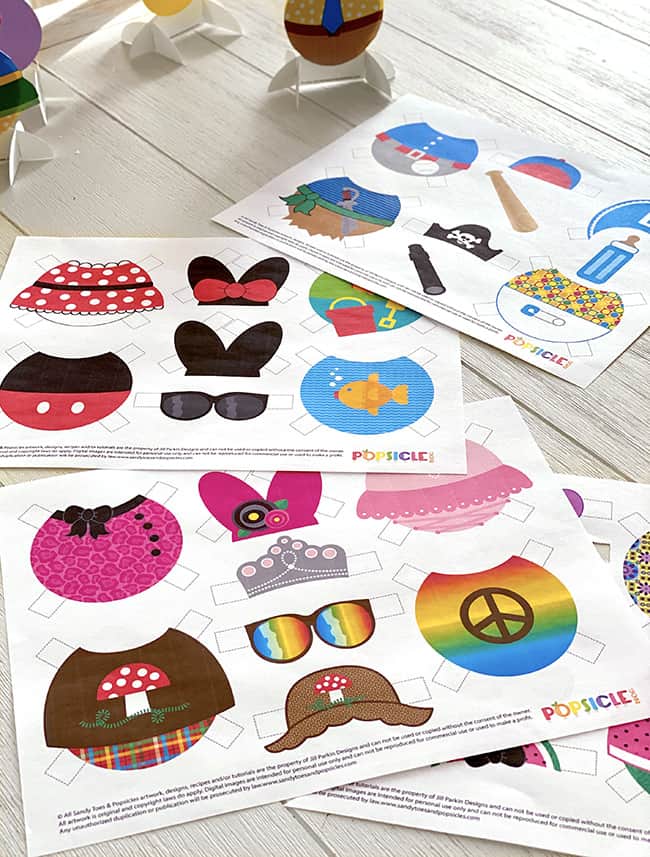 On this free Spring printable, I have included 4 'PEEP' dolls in four colors and 16 outfits with accessories. There are both girl and boy outfits! Enjoy and happy SPRING!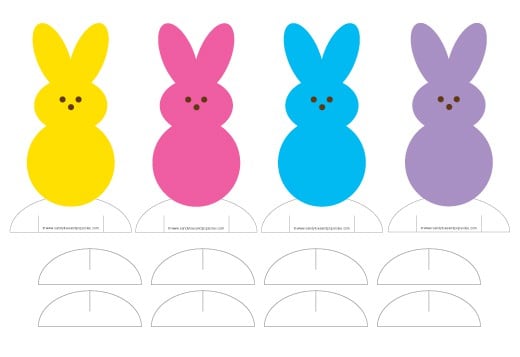 To make you very own PEEP Paper Dolls, you will need:
Download the paper dolls template here.
Print at 100% scaling if you can. You will want all the pages to be the same percentage so that the clothes fit each Peep.
Make sure you print the PEEP bunnies onto cardstock not paper. The outfits can be printed on either cardstock or paper.
Cut out all the PEEP Paper Dolls
Been the tabs on the lines so the clothes stay on your Peeps.
Have fun!
If you haven't done so already, Download the paper dolls template here!