This is a sponsored post on behalf of Blueprint Social for Muppets: Most Wanted.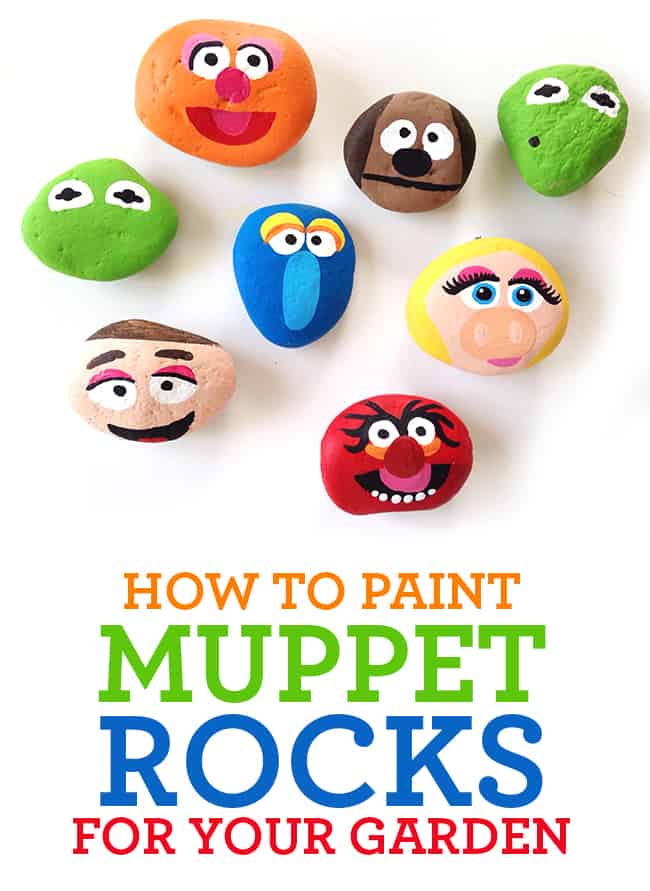 "Two Frogs! One Pig! Intrigue! Music! Mayhem! Muppets! Muppets Most Wanted comes out on Blu-ray Combo Pack and Digital HD this August 12th at Disney.com. we love the Muppets over here and are excited that the Blu-ray release is just around the corner. it's packed with dozens of guest cameos, new songs and has extended, and exclusive scenes that were not seen in the theaters.
if you haven't seen the movie in theaters, you should know that there is plenty of fun for the whole family as Kermit the Frog, Miss Piggy, Animal and the entire Muppets gang head out on a world tour. however, mayhem follows the Muppets, and they find themselves unwittingly entangled in an international crime caper. Kermit is behind bars at the mercy of prison warden Nadya (Tina Fey), and the World's Number One Criminal, Constantine, a dead ringer for Kermit, is impersonating him. Constantine plots the robbery of the century. will he get away with his nefarious scheme? will Kermit escape in time to save the day? you can find out on August 12th!
to celebrate the Muppets: Most Wanted release, and to have a little summer crafting fun, the boys and i wanted to make some Muppet rocks to put in our garden. painting rocks is a fun craft that the whole family can enjoy. all you need is some crafting paint, paint brushes and some smooth rocks. we picked these rocks up at the river a few years back. they have been sitting there waiting to get painted up.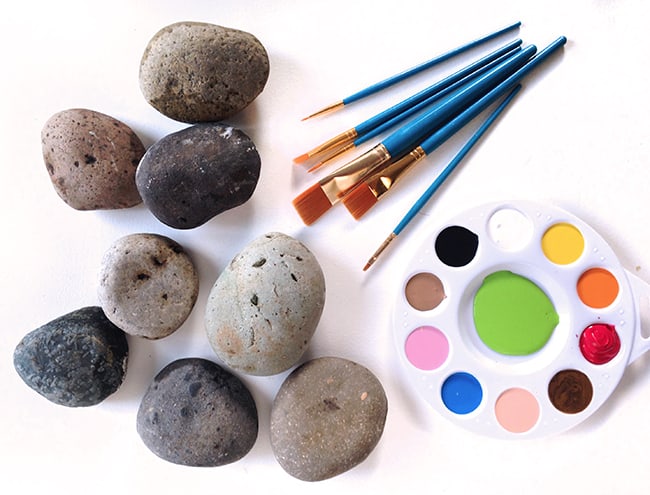 first, you will want to pick which rock will be which Muppet, and paint the rock the base color of the Muppet. we decided to make Kermit the Frog, Miss Piggy, Fozzie Bear, Constantine, Animal, Gonzo, Ralph and Walter.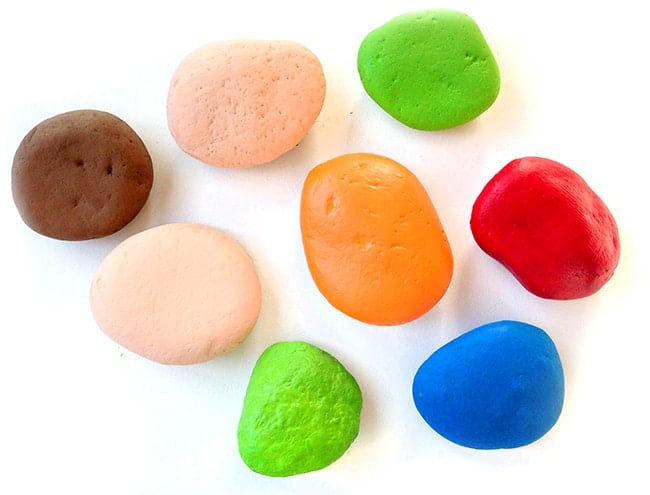 next, paint the eyes of each of the Muppets.  i just looked at a picture and painted them where i thought looked best. you don't have to be perfect, these are bumpy, not-perfect rocks, so it is okay if you don't paint the eyes exactly correct. and once the eyes are painted, it will give you an idea where to paint the rest of their features. when you are done, let them fully dry.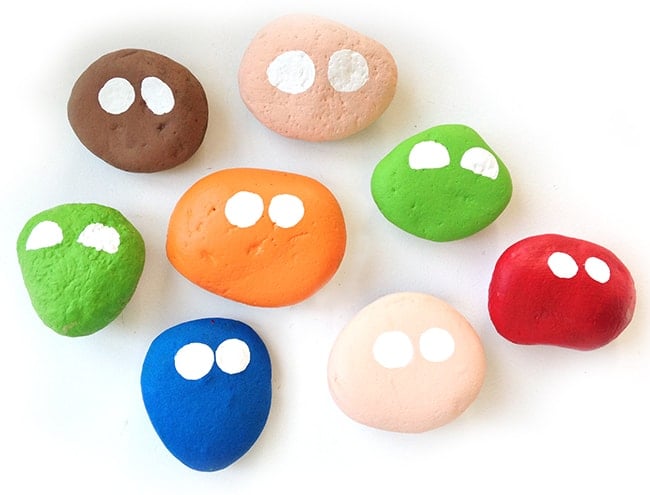 finally, paint the rest of the Muppets' features. make sure each layer dries before you paint with the next color. if you are impatient like me, use a blow dryer to dry them faster in-between colors of paint.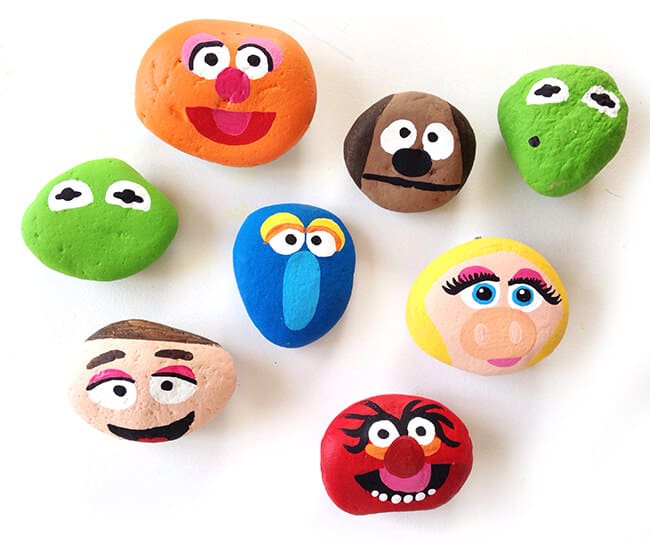 after your Muppet Rocks are completely dry, you can put them on display in your garden or wherever else you want to see them.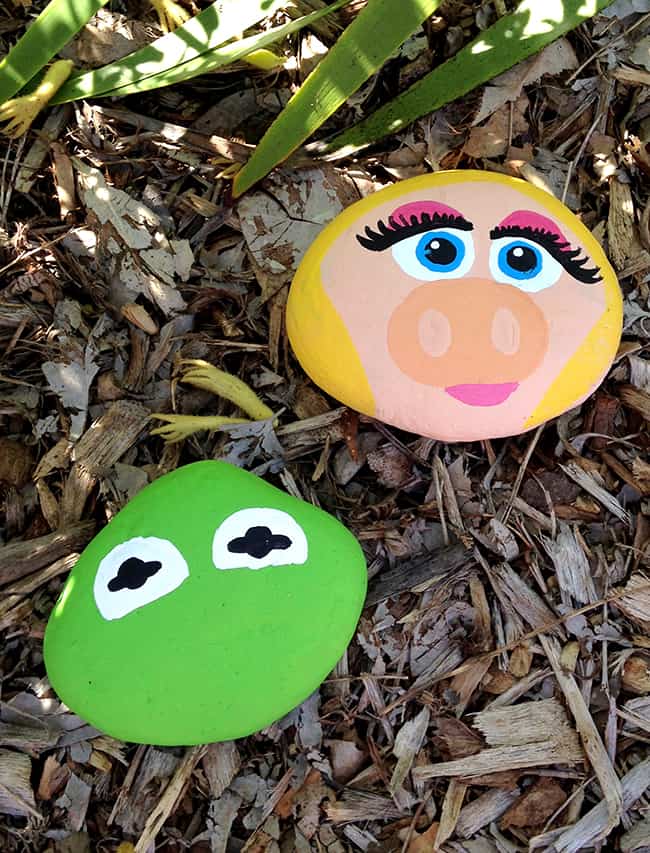 i just love have fun they turned out and want to paint even more of the Muppet characters.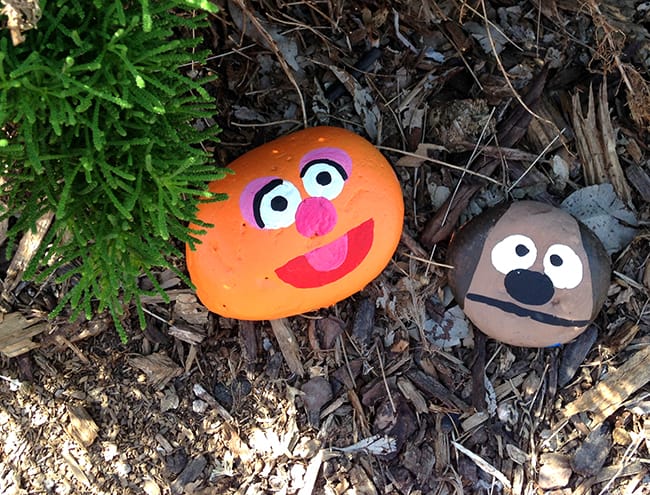 this was the perfect summer craft to celebrate the release of the Muppets: Most Wanted Blu-ray!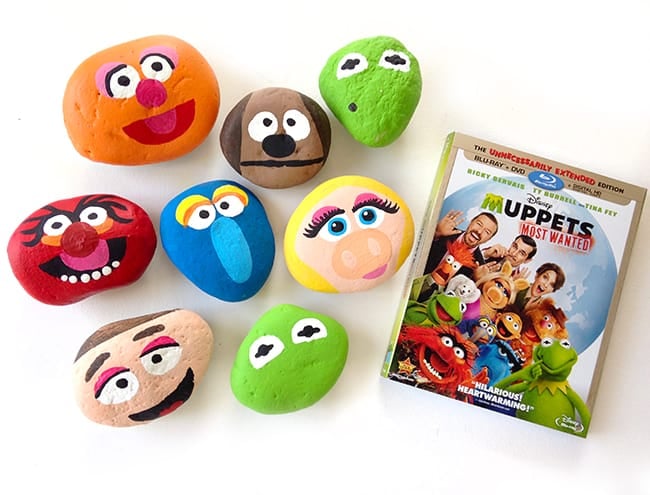 just a few more days till it's available!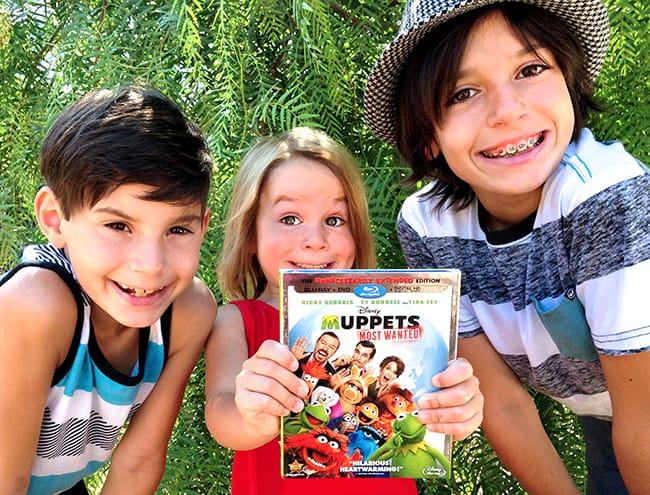 {Disclosure: This is a sponsored post. All thoughts and opinions are my bazillion times my own. }