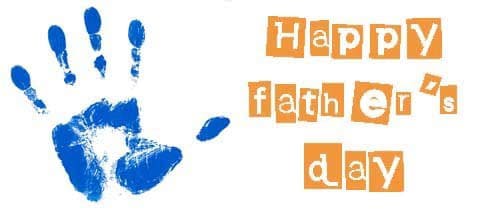 here is a last minute craft to do with the kiddies. take the Father's Day poem below, and print it out on a couple sheets of paper. then paint your childs hand with poster paint, watercolor or use an ink pad (preferably washable) and make a hand print next to the poem. i think you can never have enough handprints of your children. they grow so fast, it so nice to capture a little bit of their childhood and stop it in time forever.
here is the poem for you to copy. format in your favorite computer program such as Microsoft Word and then print it out. make sure to leave a space for your child's hand print.
Sometimes you get discouraged
Because I am so small
And always leave my fingerprints
On furniture and walls
But everyday I'm growing
--I'll be grown someday
And all those tiny handprints
Will surely fade away
So here's a little handprint
Just so you can recall
Exactly how my fingers looked
When I was very small
(put the date here)
Love,
(put child's name here)
now you can put your child's handprint next to the poem and then place it into a frame. it will be a gift that dad will look at a be reminded of how much his babies have grown each year.
Happy Father's Day