as i mentioned monday, i have a lot on my plate this week. tomorrow i am having a super small family baby shower for my sister who is having a girl in 2 weeks. and then this weekend i am having a Scooby Doo birthday party for my youngest, soon-to-be middle child who is turning four *sniff, sniff *. and although it is also only going to be immediate family (rather quite large at 28 people), i still want to put on a nice (and simple) party. afterall, if you know me, i like to host parties.
well, when it comes to my kids birthday parties (which are usually just family) i always get some fancy and tedious idea for the cake. the center piece to the party....in my opinion. however, i am plagued with a series of unfortunate events every time i make a cake. seriously, i am amazed that my kiddies have even gotten cakes on their birthdays after what has happen the last few years.
for instance, last year, i had this spectacular idea to make a 5-layer rainbow Jell-o cake with
7-minute frosting
for my youngest. basically you take white cake, poke holes in it, and then pour Jello on top to soak in. should have been awesome. NOT. actually, it was beautiful. i had all 5 different color layers stacked up and iced to perfection. left the kitchen for just a sec, and walked in to what looked like an explosion (not even exaggerating) of cake and frosting. apparently, the cake was much to moist to withstand all the layers and gooey icing and literally deteriorated off the stand and ended up all over the floor and tables. and not to mention that this was within 1 hour of the party. thanks
Costco
for saving the day with one of your sheet cakes.
and only about two weeks later, i made these adorable
ice cream cone cupcakes
for my oldest. i had all 60 of them on a tray, walking out the door to the party at the park, and CRASH! one second later they are all on the floor. did i mention how top heavy they were? thank you
Pavilions
Bakery for whipping up 60 cupcakes within 30 minutes.
so i am probably crazy to even attempt making another birthday cake, but apparently i do not learn from my past. and decided that for a
Scooby Doo
Party, you must have a groovy and funcake. and i have had my heart set on making a Tie Dye cake ever since i saw this one day looking around for inspiration on the web. click here for a full tutorial.
now how cool is this! and if everything goes as planned, i will end up with this.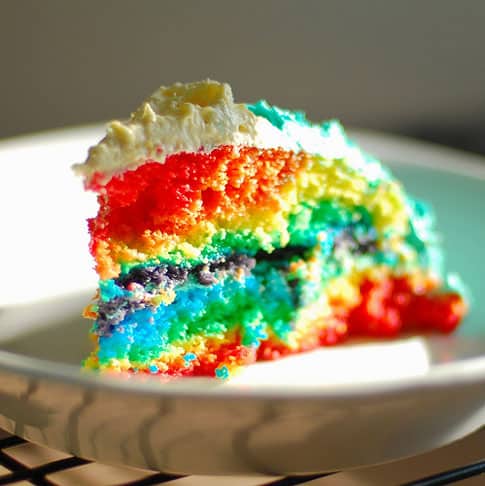 and if i end up with this, i will be a happy mommy! wish me luck.