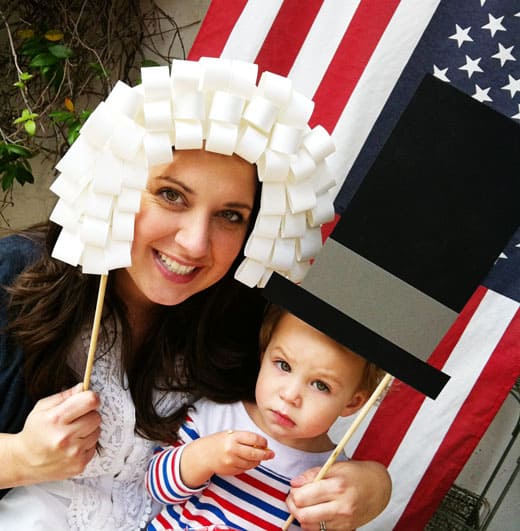 Happy President's Day!
i hope that you all had a fabulous president's weekend. just for fun i made these president photo booth props with my boys, because of course you need to dress up like a President on President's Day. they love taking photos, so they were excited for this craft. these presidential photo props were VERY easy to make...and i was able to make them with supplies i already had n had. it can be a great President's Day craft to do with the kids. here's how to make your own....
Abe Lincoln Hat
you will need:
1 sheet of black card stock
1 strip of grey card stock
wooden stick
glue gun and/or glue
directions:
• cut a 1.25" x 9.75" piece off each side of the black cardstock to make the hat
• glue a 2.75" x 6" band of grey cardstock onto hat
• glue wooden stick to back of hat
George Washington Wig
you will need:
3 sheets of white cardstock
wooden stick
stapler
glue gun and/or glue
directions:
• cut white cardstock into wig shape.
• cut 2 sheets of cardstock into 4.25" x 1" strips. (that makes 44 strips)
• staple the ends of 22 strips together to make flat loops
• glue 22 strips into circles
• glue the loops to the bottom half of wig shape
• glue the circles onto the top half of wig shape
• glue wooden stick to back of wig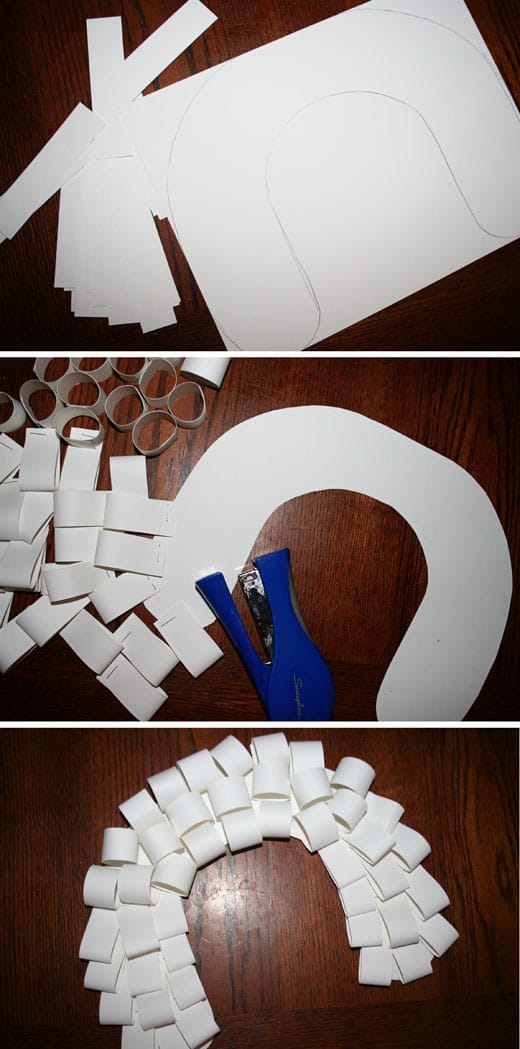 once you are finished, be sure to take some fun pictures. i set up our pictures in front of the flag we fly at our house just to add that patriotic touch.
say cheese!