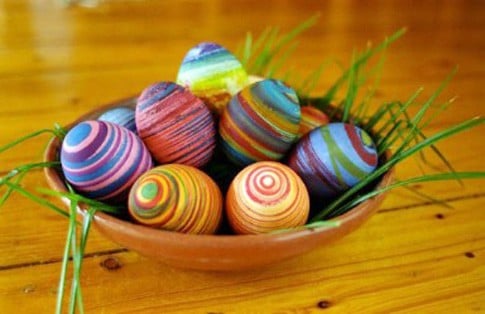 rubber band egg dying


wrap hard boiled eggs with elastic rubber bands then put it in the food-coloring dye. remove them and pat dry with paper towel and remove the rubber bands. to get more of a rainbow effect, dye the lightest color first and then then next lightest color, using the darkest color last. adding more rubber band per each color. you can
also use thin painters tape in order to get the swirls around the end of the eggs.
note: If you plan to eat your Easter eggs, decorate them only with food-grade dyes. click here for the USDA's tips on Easter and Passover egg safety.
{image found via}