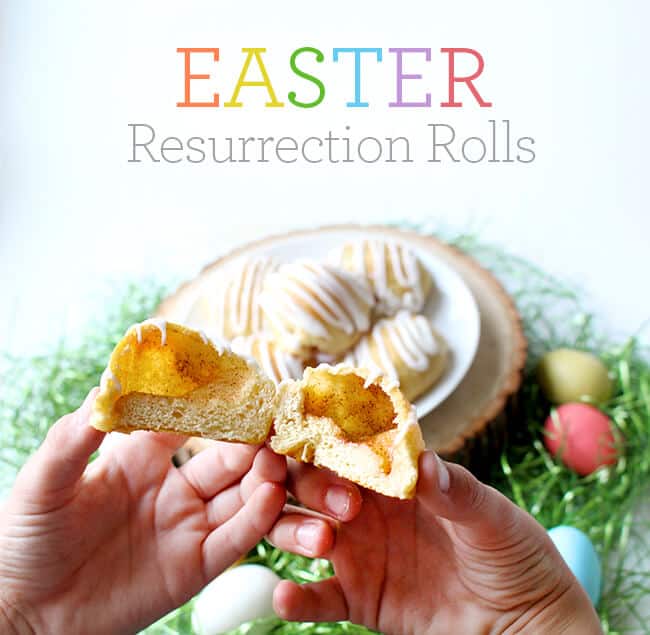 baking with my boys is one of my all-time favorite things to do, and since they were home for spring break, we had plenty of time to enjoy some baking fun in the kitchen. each year around this time, we like to make Resurrection Rolls to celebrate Easter. some people call these Empty Tomb Rolls. we make Resurrection Rolls to illustrate the story of Christ's resurrection. before you bake the rolls, you place a marshmallow into the center of the dough and wrap the dough around it. the marshmallow represents Christ's body, and the dough represents the tomb where Christ's body was laid to rest. when you place the rolls into the oven to bake, the marshmallow melts inside. when the rolls are done baking, you can cut them open and reveal the empty space within the roll where the marshmallow once was. this represents the resurrection of Christ and the empty tomb. making Resurrection Rolls is a nice way to spend time as a family and also brings the spirit of Easter in our home.
making Resurrection Rolls is super easy. you just need an oven, a baking sheet, refrigerator crescent rolls, marshmallows, cinnamon & sugar and melted butter. if you want frosting on your rolls, powder sugar and a dash of milk will do.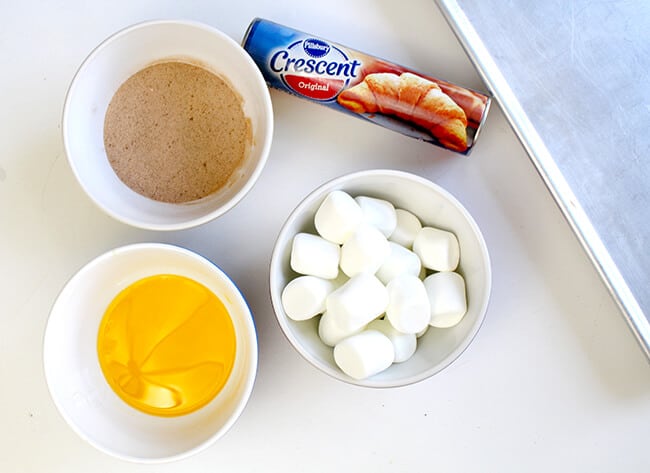 these rolls are easy enough for kids to make all by themselves. i usually tell the boys what to do while incorporating the story of Christ's resurrection into what they are doing.
first, have the kids lay out the dough on a baking sheet.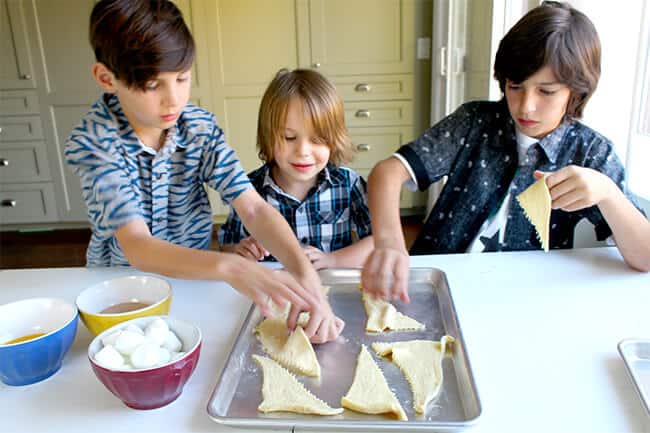 next, dip marshmallows in to the melted butter and roll it in cinnamon & sugar. this represents the people preparing Christ's body with oils and spices for his burial.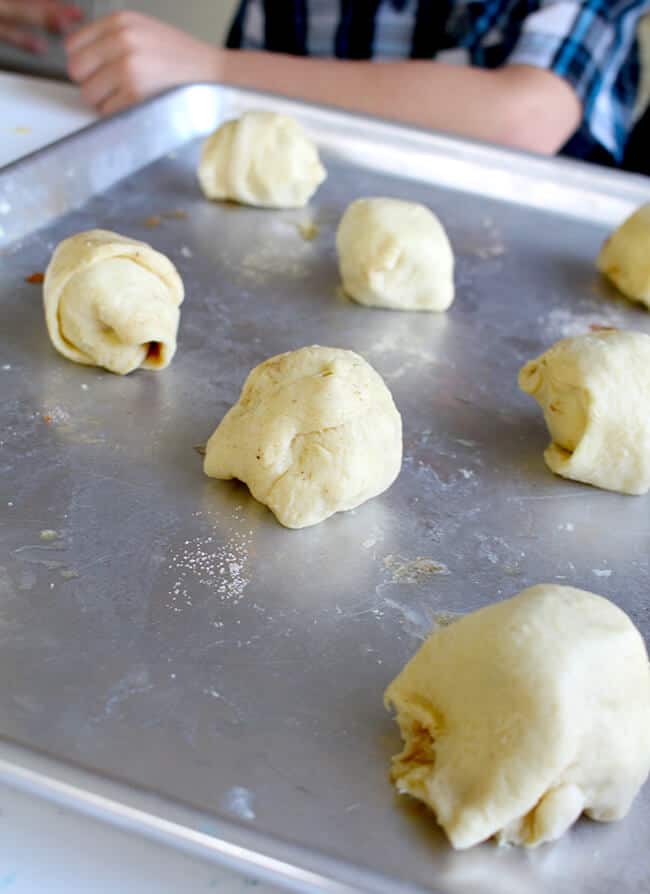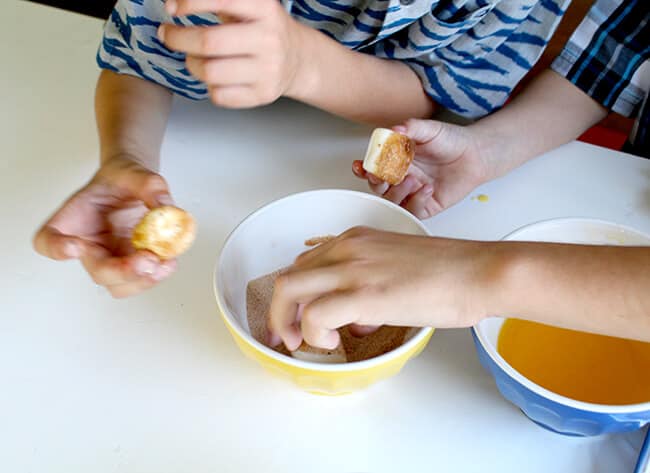 place a cinnamon and sugar covered marshmallow in the middle of each piece of crescent roll dough. drizzle a little more melted butter over each marshmallow and sprinkle them again with the cinnamon & sugar.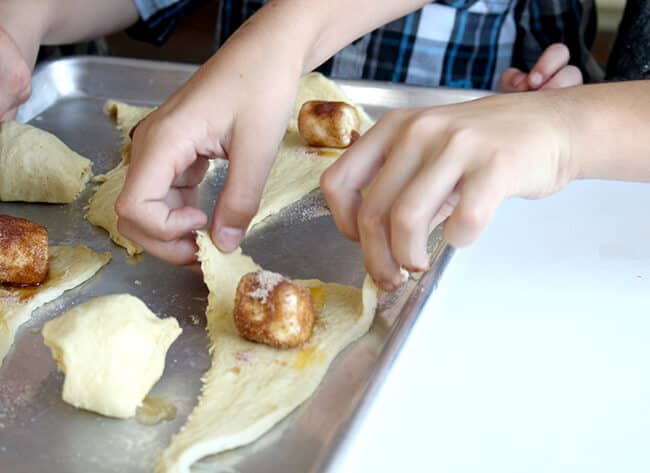 lastly, wrap each of the marshmallows up securely with the dough, making sure that there are NO HOLES. if you leave holes, the marshmallow and sugar will ooze out while baking, making a mess.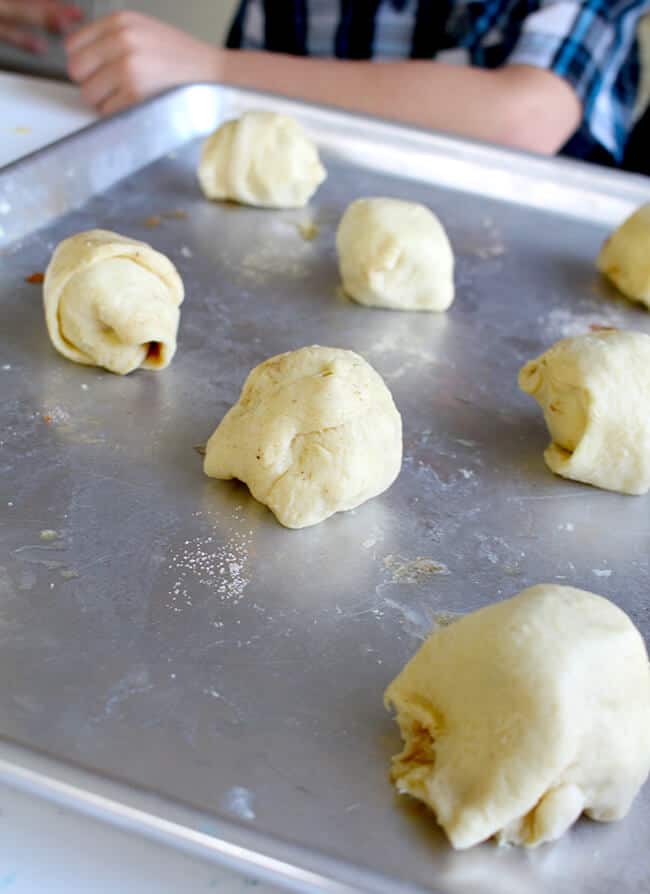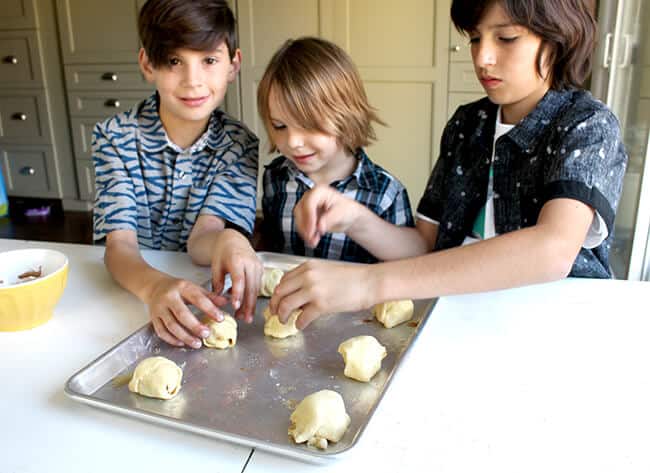 place the rolls into the oven, following the baking directions on the package of rolls. once they are finished baking, when they have cooled, you can frost them if you would like. i just made a quarter batch of royal icing and drizzled it across the tops of the rolls.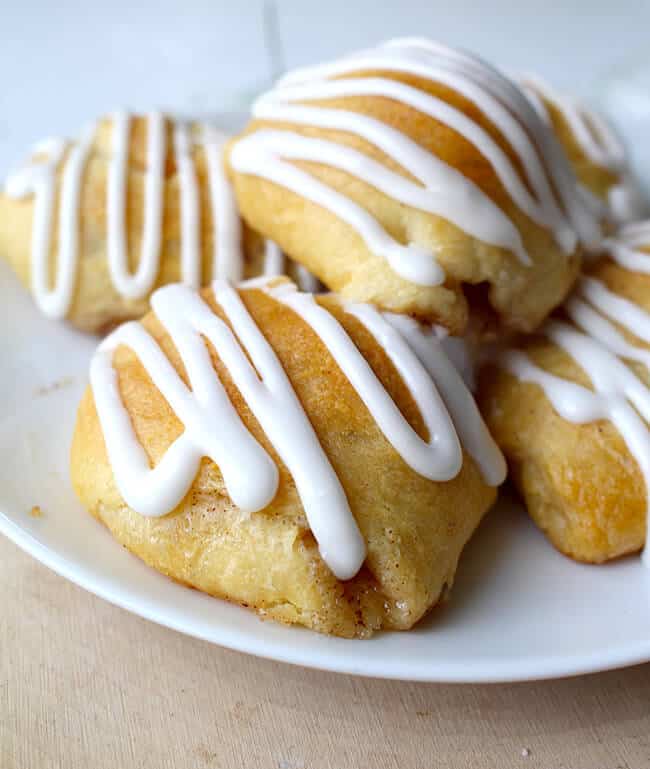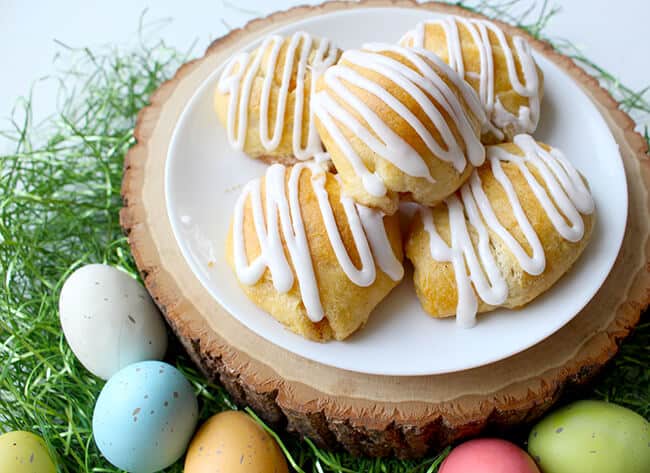 then, serve them up.  carefully cut each one open with a serrated knife and reveal the empty space inside. the marshmallow (Christ's body) is gone and the roll (tomb) is empty. He is Risen!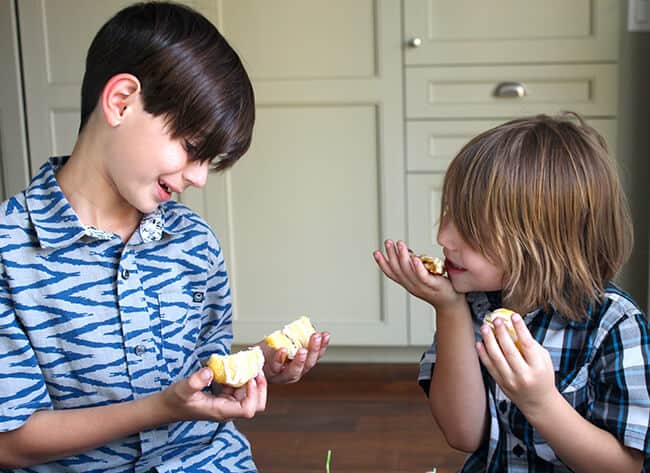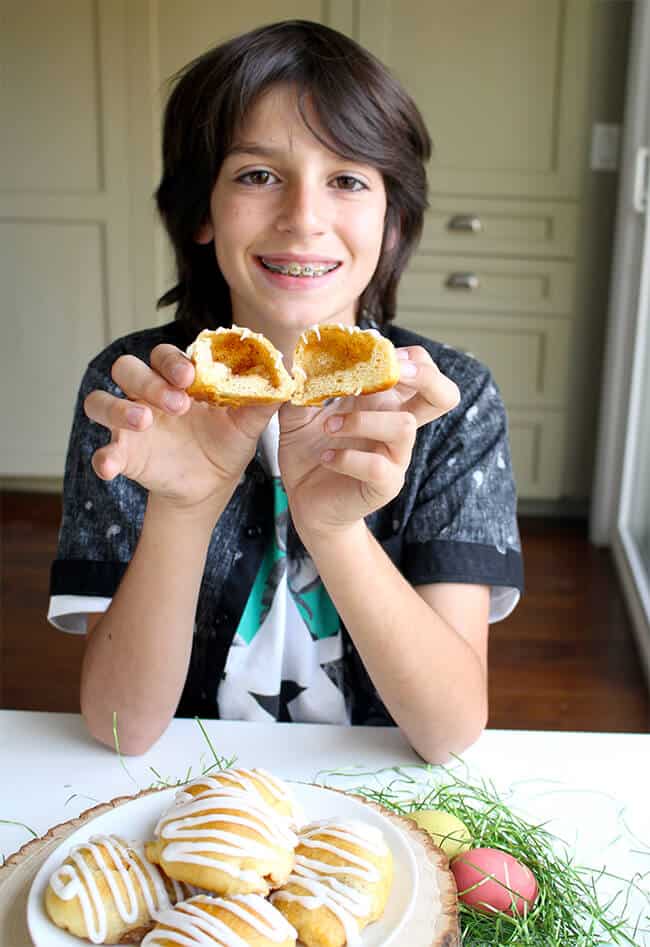 we had such a lovely time baking these Resurrection Rolls together. not only were the result very delicious…we also were reminded of what Easter is all about. this has been a tradition for the past few years, and i am sure we will continue the tradition for years to come.