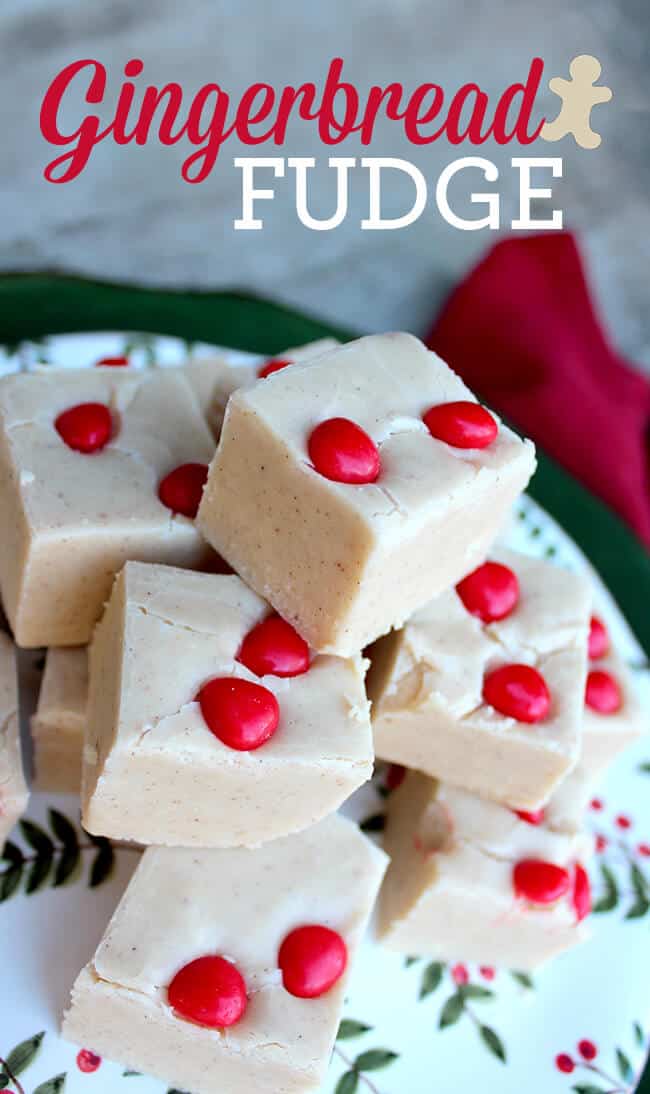 last weekend, our family took a road trip up the coast to the little town of Carmel-by-the-Sea. while we were there, we visited the town's candy store where they had lots of unique imported candies, homemade truffles and all the homemade fudge that you could imagine. while we were there, i spotted their seasonal gingerbread fudge. i tasted it, and it was so so so good. i even brought a piece home since my husband and boys also thought it was super yummy. then i got to thinking,...i could make also make this Gingerbread Fudge at home.
i got to work, planning my recipe. i decided to use the old stand by Fantasy Fudge recipe that you find on the back of the Kraft JET-PUFFED Marshmallow Creme jar. i substituted the semi-sweet chocolate for white chocolate chips, and added gingerbread spices...nutmeg, cinnamon and of course ginger.
the end result was this 8 x 8" slab of fudge goodness. topped with cinnamon red hots, this fudge tastes like gingerbread Heaven. its rich, sweet, and spiced perfectly with the flavors of homemade gingerbread cookies. it looks a little cracked here because i was anxious to get it out of the pan...and took it out before it was fully set.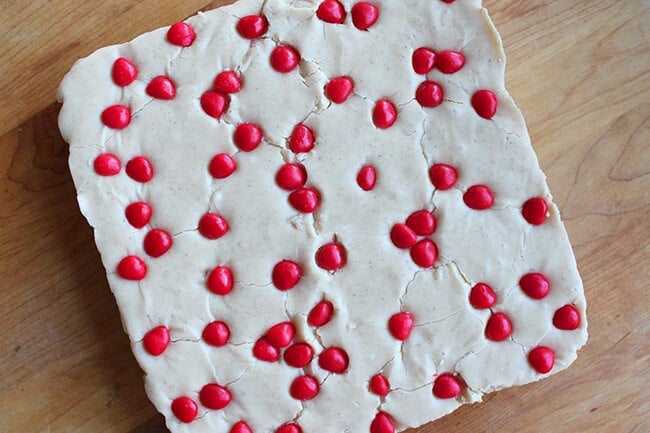 once i removed it from the pan, i cut it into 1" cubes. the perfect size for a rich fudge treat.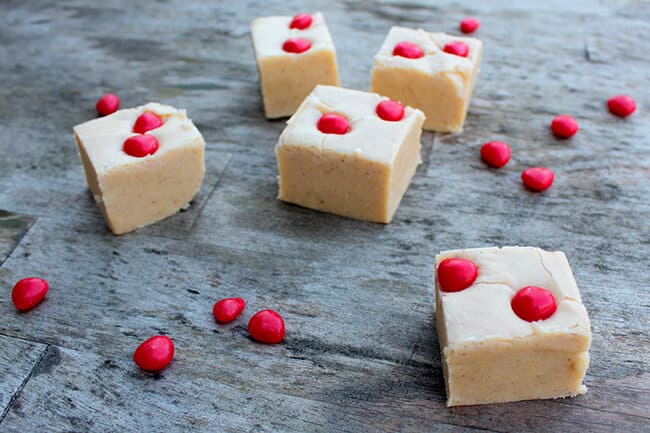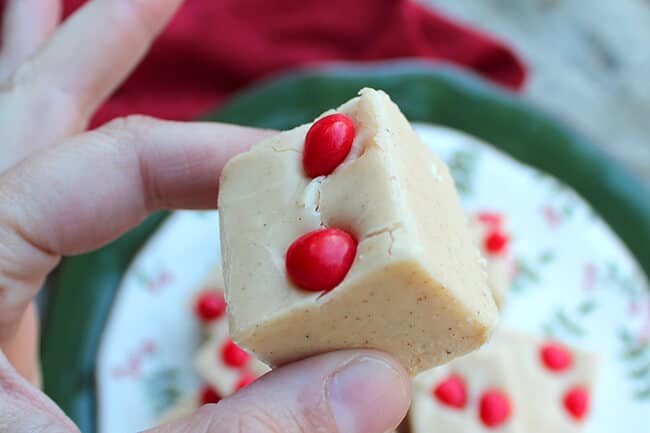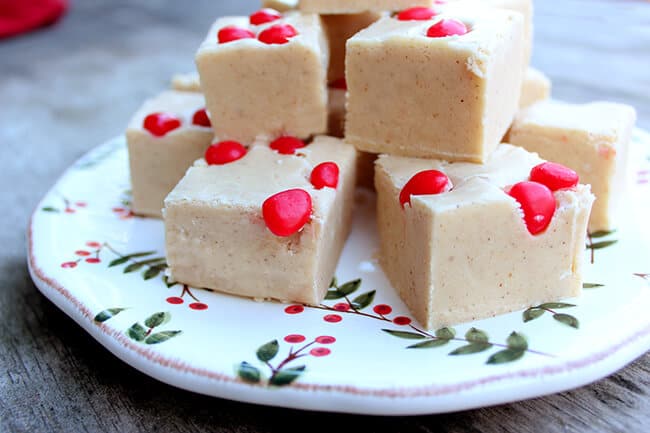 i am so happy with the results, that i think this recipe will make it into my list of Christmas recipes that i make each year. if you love fudge...and gingerbread, try it...you will love it. the recipe is below.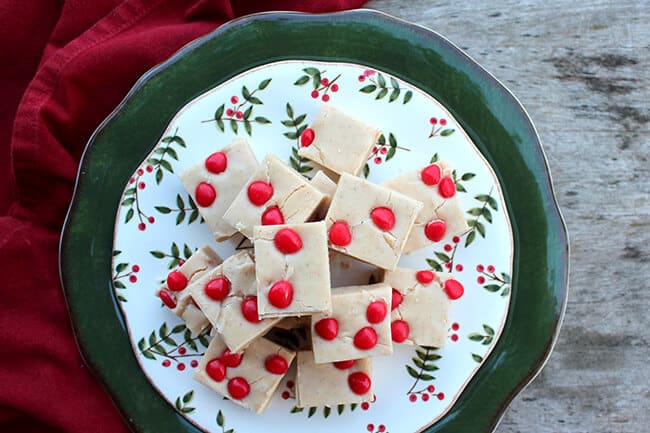 ingredients
3 cups sugar
¾ cup butter or margarine
⅔ cup evaporated milk (do not use sweetened condensed milk.)
1-½ cups white chocolate chips (i like Ghirardelli Brand)
1 jar (7 oz.) JET-PUFFED Marshmallow Creme
1-½ teaspoon vanilla
2 teaspoon ginger
1-½ teaspoon cinnamon
½ - 1 teaspoon nutmeg
cinnamon red hots
directions
line a 9-inch square pan with foil, with ends of foil extending over sides. bring the sugar, butter and evaporated milk to full rolling boil in a saucepan on medium heat, stirring constantly. cook 4 minutes until candy thermometer reaches 234°f, stirring constantly. remove from heat.  next, stir in chocolate and marshmallow creme; stir until melted. add vanilla and spices; mix well. finally, pour into a prepared pan. spread to cover bottom of pan and top with red hots. cool completely. when ready to serve, cut into 1" squares.
enjoy!