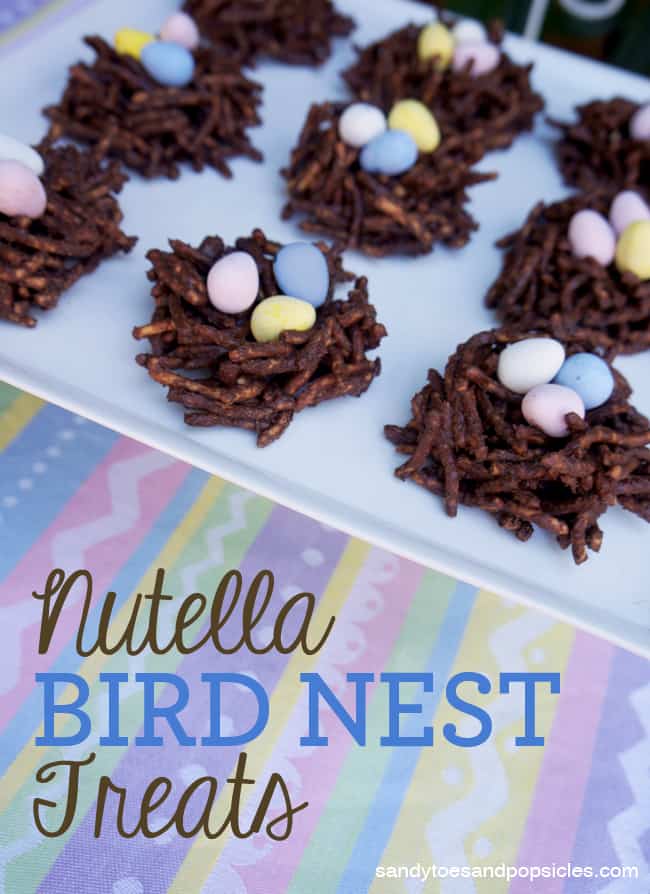 here's a fun treat to make with the kids that simple, easy and really yummy...Nuttella Chocolate Bird Nests! i made them last week and my kids really enjoyed having some baking time with me in the kitchen. plus, i think they turned out so cute...perfect for spring and the Easter holiday.
there are a lot of recipes out there for making chocolate birds nests, you can pretty much make them by simply using melted chocolate and chow mein noodles, but i added some Nutella and peanut butter for additional flavor….because everything is better with Nutella. so here is my recipe for Nutella Chocolate Bird Nest Treats:
what you need
2 bags of chow mein noodles
½ cup Nutella
2 cups chocolate chips
¼ peanut butter (nut butter or shortening will work too)
candy eggs (Cadbury mini eggs, Robins Eggs or jelly beans work great)
wax paper
directions
melt the chocolate chips in the microwave or on the stovetop using a double boiler. once the chocolate chips are melted, add Nuttella and peanut butter. Mix until smooth. in a large bowl, add the chow mein noodles and melted chocolate. mix until the chow mein noodles are completely covered with chocolate.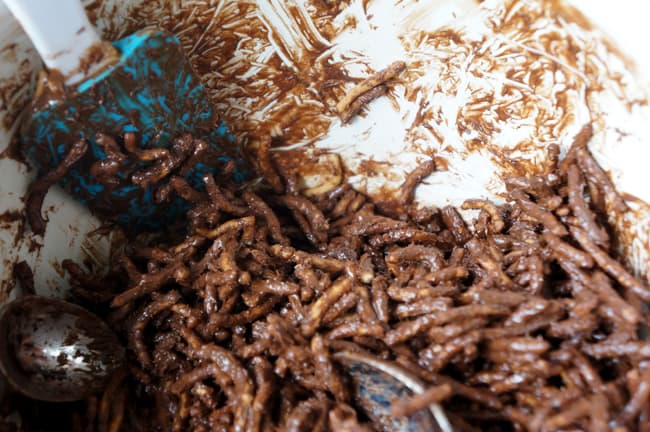 on a sheet of wax paper, scoop ⅓ scoops of the chow mien mixture, gently shaping them into nests. make a small dent in the center of each nest and place 3 candy eggs. make sure you add the candy eggs before the chocolate sets or the eggs will fall out.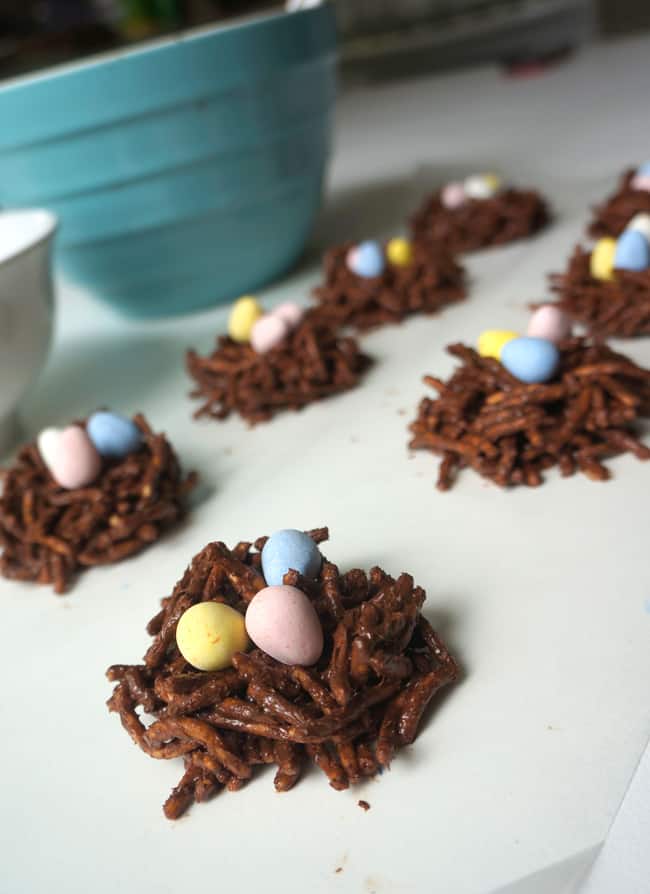 let the nests cool and set for one hour. once they are set, you can move them to a pretty platter or an air tight container.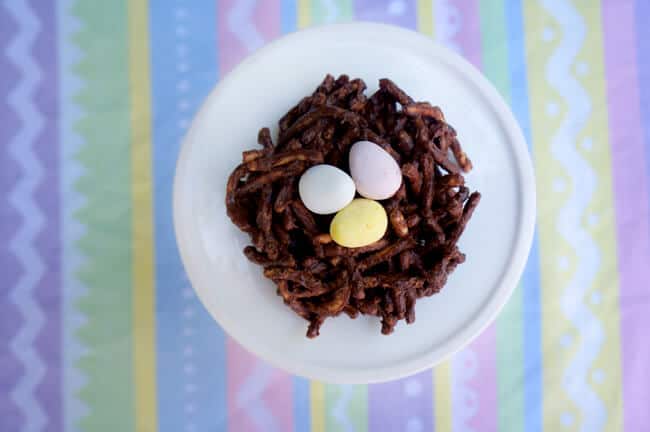 i just love these little nests...aren't they cute?!!  they taste good too. i just love the nuttiness the nuttella brings to them…you can hardly taste the peanut butter.  and since the recipe is fairly fool proof, you can play around with it to use the ingredients you like.
i can't wait to serve these at Easter dinner. they will also serve as the centerpiece since they are also like decorations. a win win.