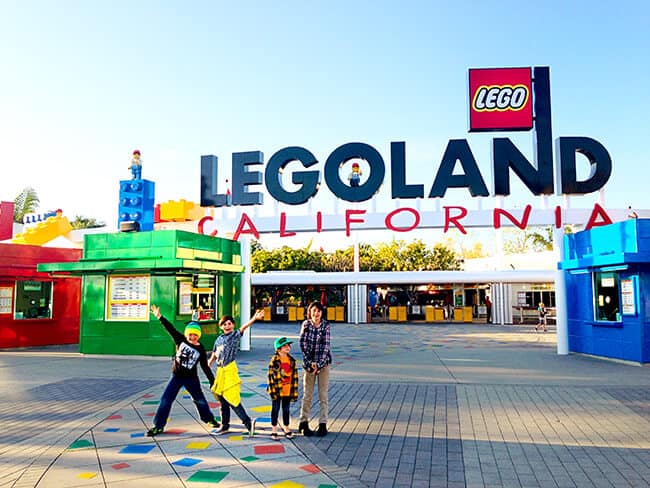 in a Legoland, not too far away, an exciting new feature has come to stay. Star Wars Miniland has been expanded with the new LEGO Star Wars Death Star exhibit, and we had to check it out at the big reveal. so exciting.
the new Death Star exhibit is located within Star Wars Miniland. if you are a Star Wars fan and haven't been to Star Wars Miniland, i highly suggest visiting. it is a truly amazing experience. the detail put into the Star Wars scenes is spectacular, it's hard to believe they are made of LEGO.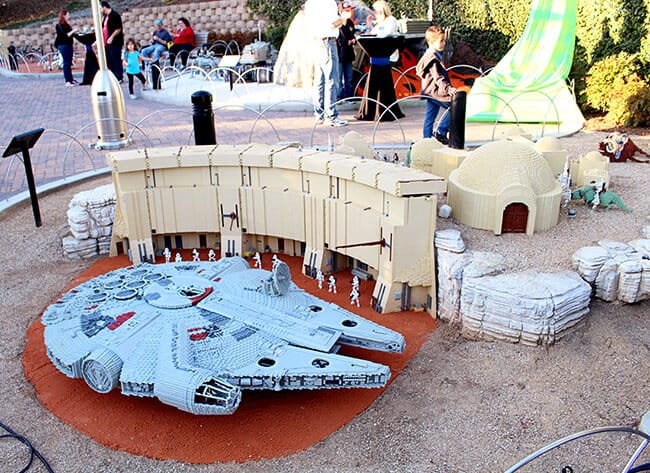 the boys tried to wait patiently, awaiting the reveal....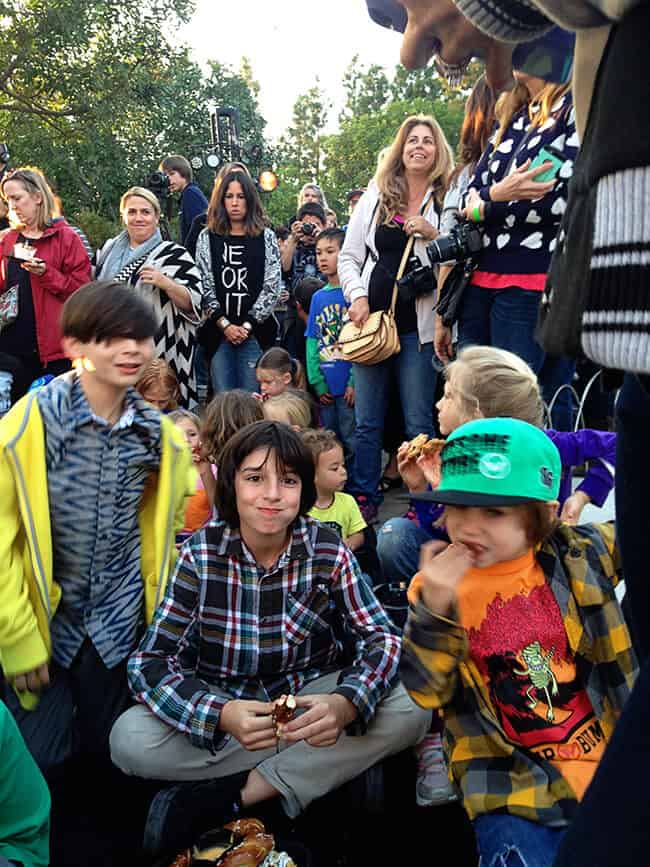 and waited anxiously as we learned that the new LEGO Star Wars™ Miniland Death Star would be over 8-feet wide, 13-feet high, weigh more than 1900 pounds and would feature a planet-destroying super laser. it is made out of more than 500,000 LEGO bricks and includes a display of the famous trench run scene where Luke Skywalker maneuvered his X-wing fighter through the combat zone to destroy the Death Star.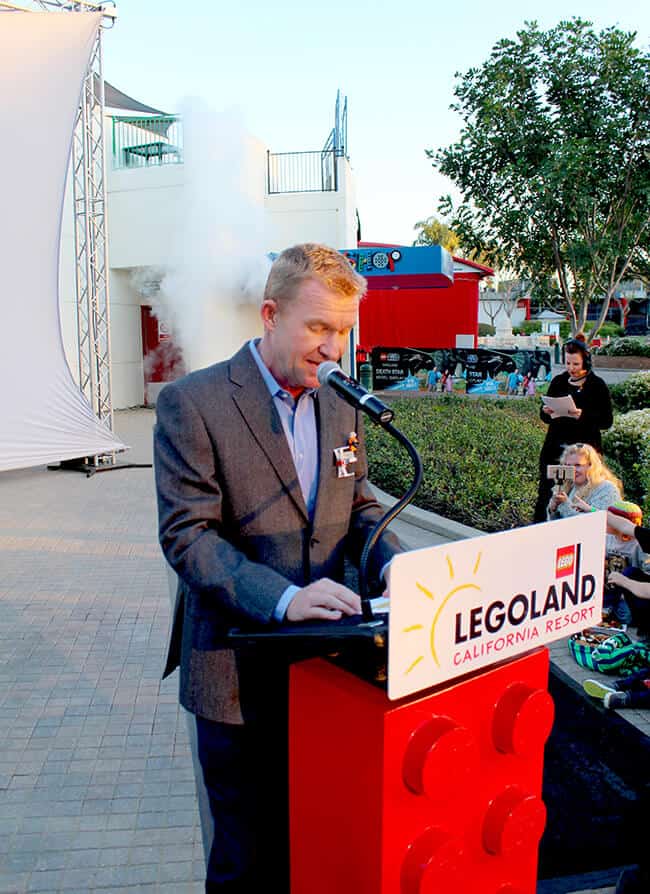 after the announcement was made, the Stormtroopers made there way to the scene to help with the big reveal.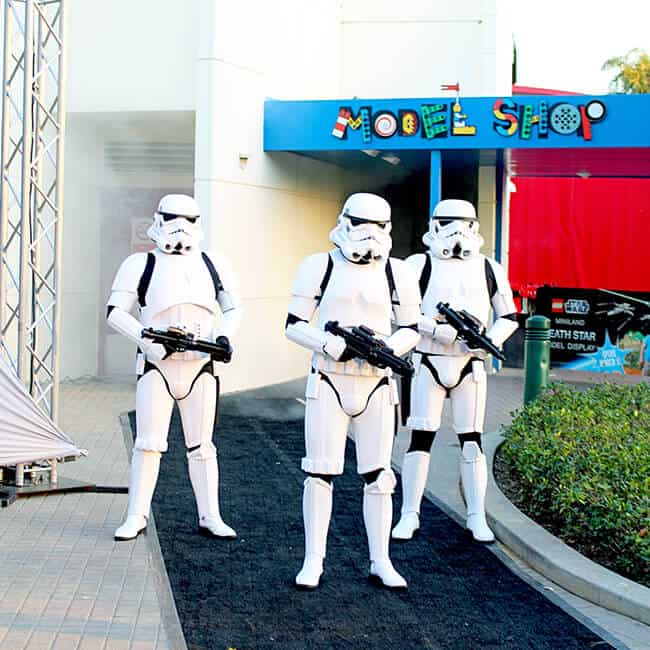 we couldn't wait to see what was behind the curtain.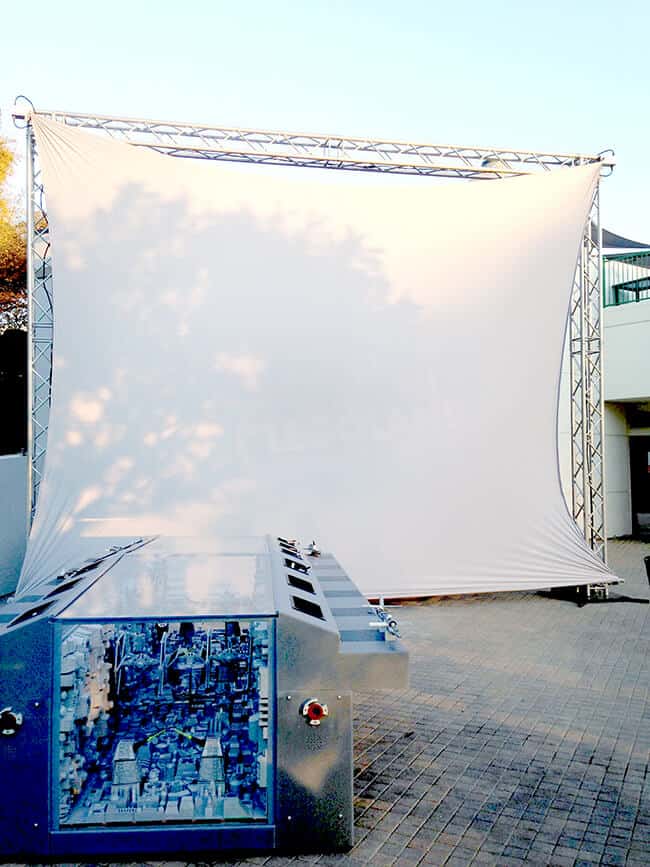 and then it was revealed and we saw it...the amazing LEGO Star Wars™ Miniland Death Star!!!!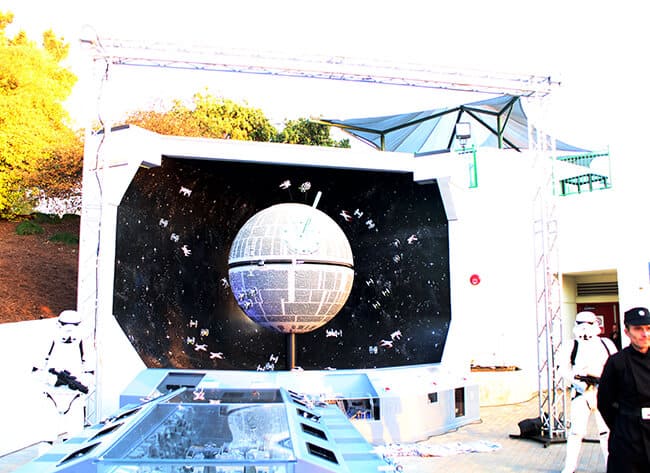 the LEGO Death Star was massive and sooooo cool.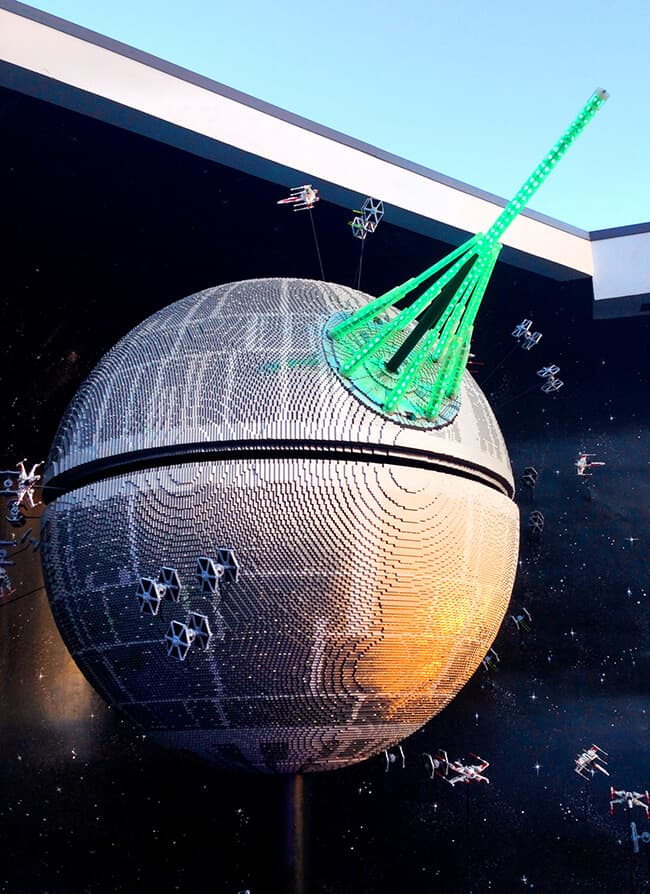 is was designed from the Star Wars: Episode IV A New Hope and it includes six animated Turbo Laser Turrets and LEGO starship models built out of more than 20,000 LEGO bricks.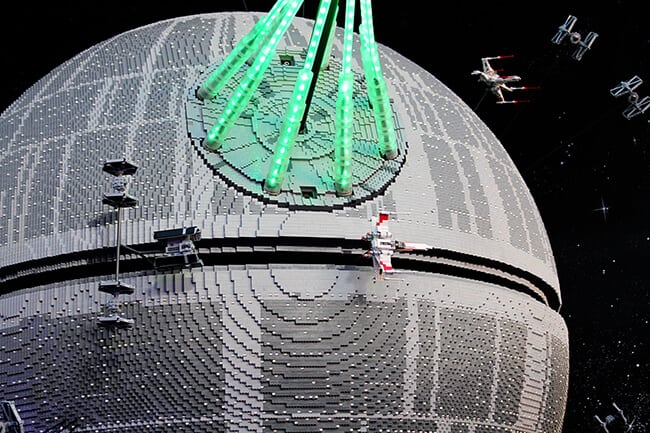 nestled amongst the exhibit are displays of iconic Star Wars Movie scenes...of course built of legos.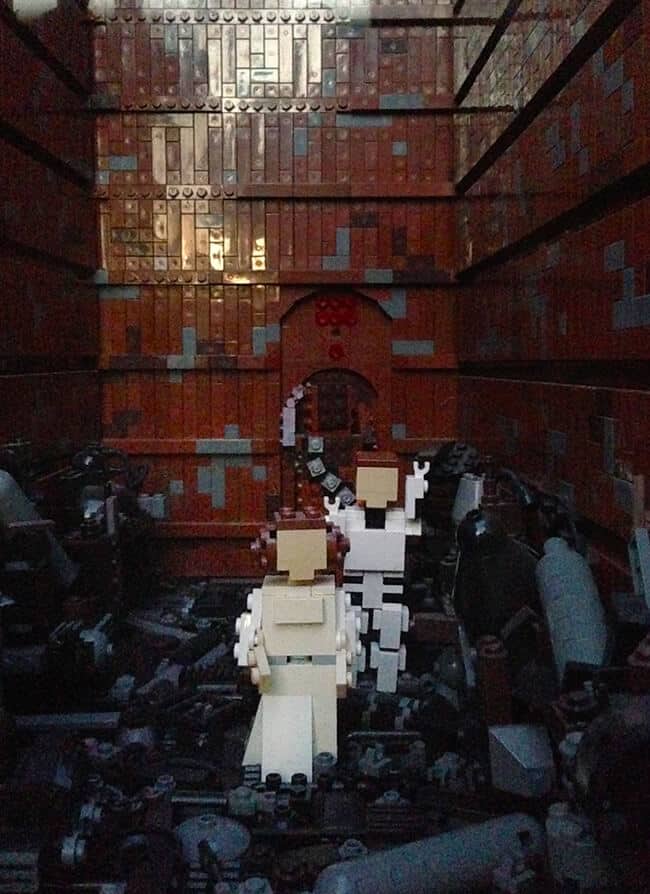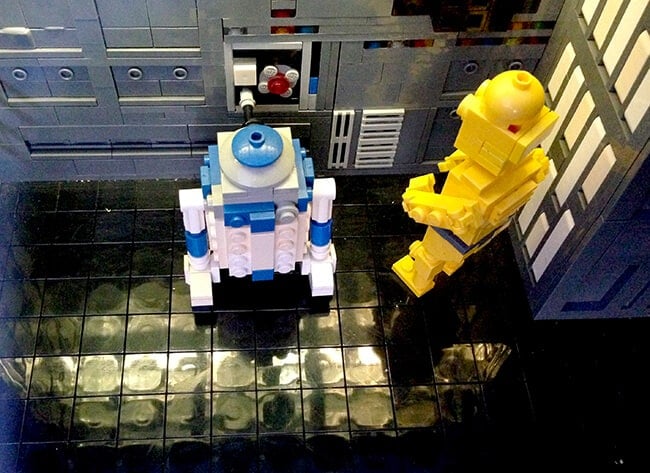 adjacent to the LEGO Death Star, guests are invited to use their imaginations to construct their own LEGO starships at building stations while X-Wings, TIE Fighters and Y-Wings circle overhead. i love seeing my boys get creative, and Legoland is definitely the place to do it.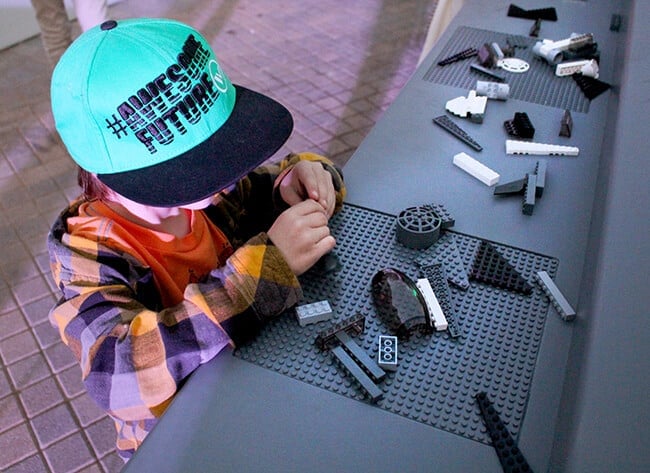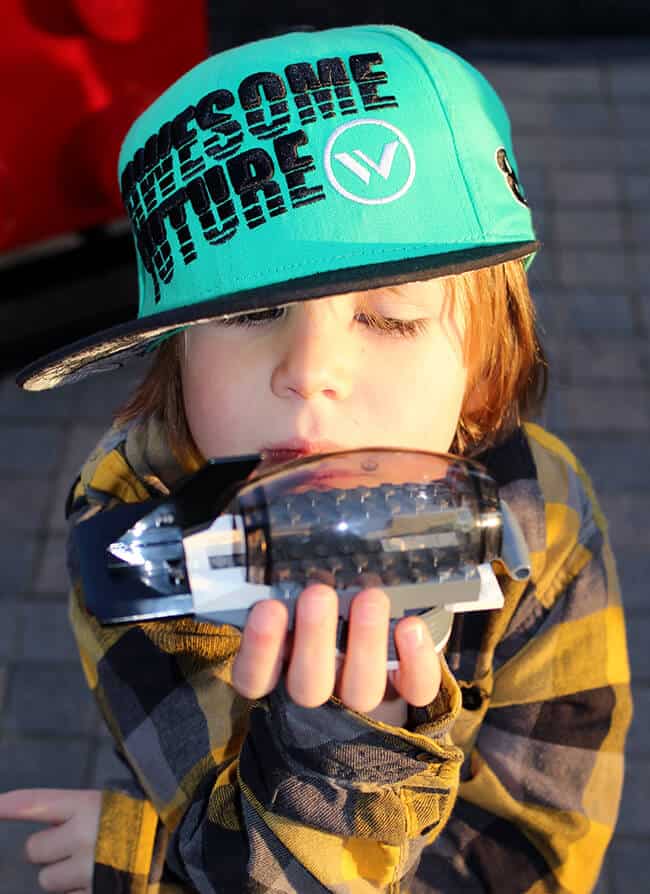 we ended the evening hanging out with our favorite pals....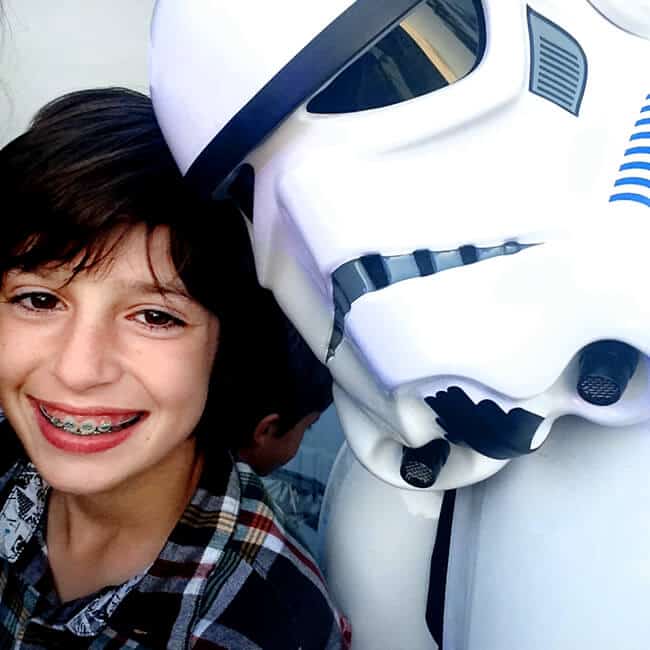 R2D2.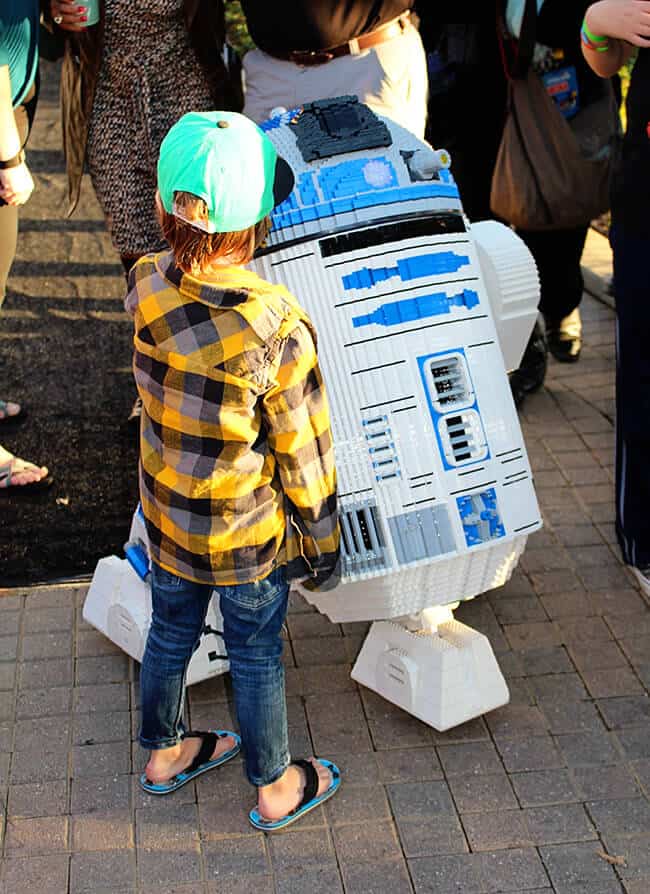 and Darth Vader. we can definitely say that the new LEGO Star Wars™ Miniland Death Star is AWESOME, and we can't wait to go back and visit again.