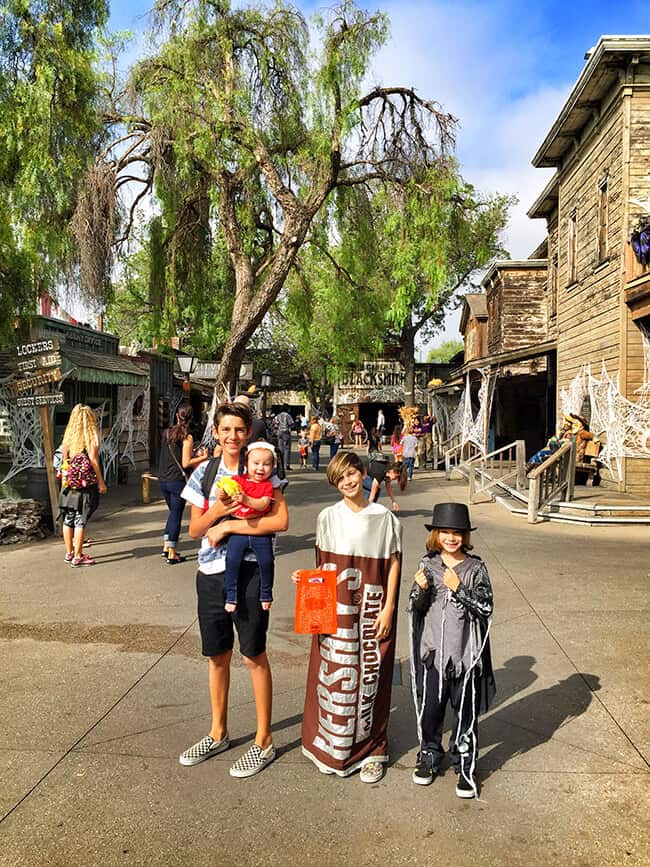 one of our favorite things about Knott's Berry Farm is that on weekends and Halloween Day in the month of October, Knott's Berry Farm becomes Knott's Spooky Farm!!! this is where the kiddies and those who are too scared to go to Scary Farm can enjoy the Halloween festivities at the park. last weekend, we were finally able to get to Knott's Spooky Farm! this year, the whole family was able to make it, even some of our cousins...and we had a blast.
one of the best things is that the kids get to dress up in their costumes, which is always fun. there are so many Halloween decorations up at Knott's that we got some really great photos.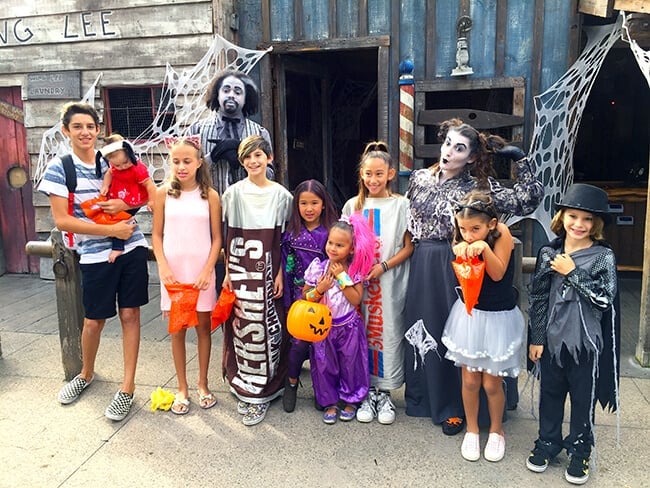 we love that Knott's Spooky Farm uses the whole park for a day of not too scary family fun. there is so much to do!
this year the trick-or-treating takes you through the streets of Ghost Town. there are different stations scattered throughout Ghost Town, and each one has a cute door and doorbell, candy, and a friendly Ghost Town character to greet you.
the Ghost Town monsters were great and super fun. they weren't scary at all, and were happy to pose for a picture or play with the kids for a moment.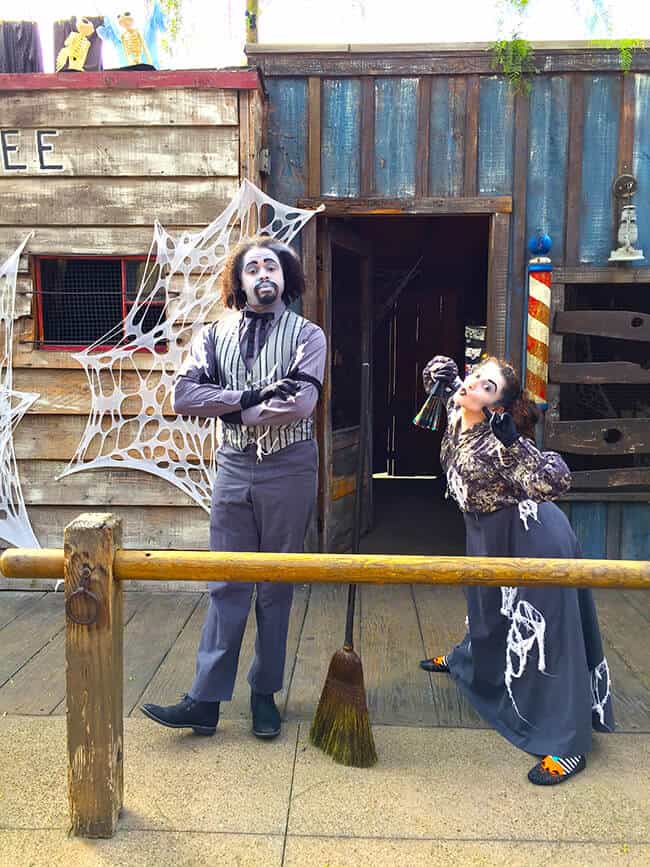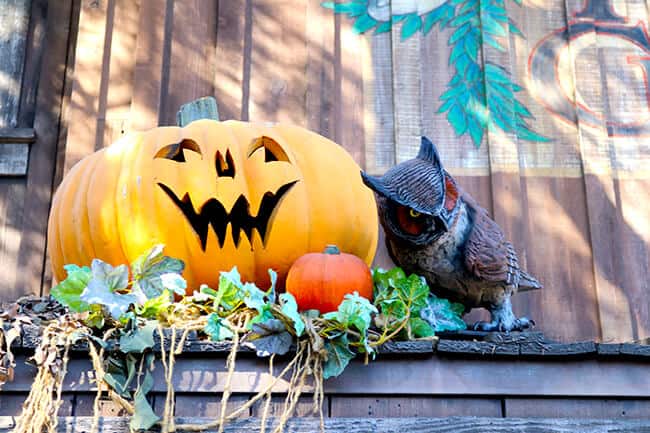 after you're done trick-or-treating you can head to the Livery Stable and hang with these fun scarecrows...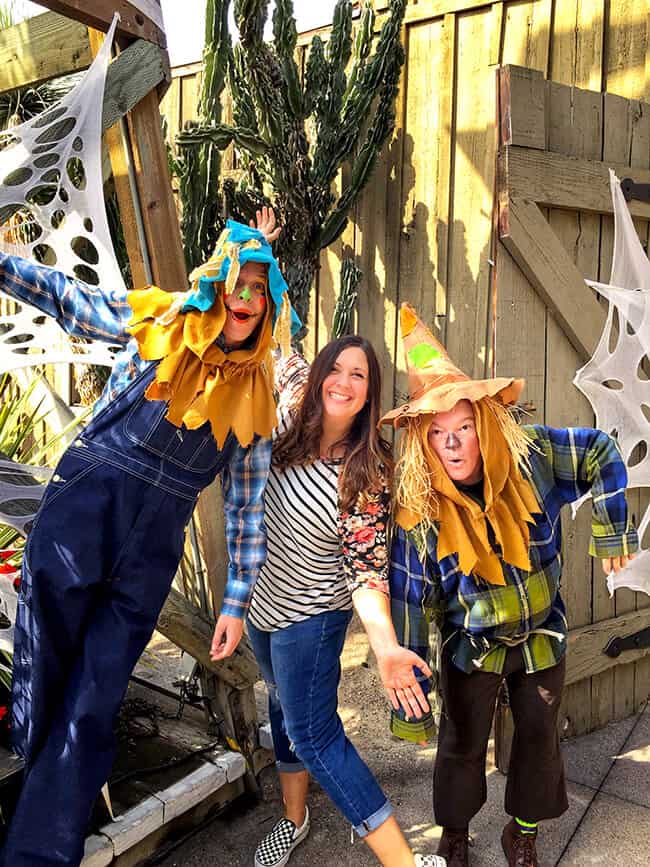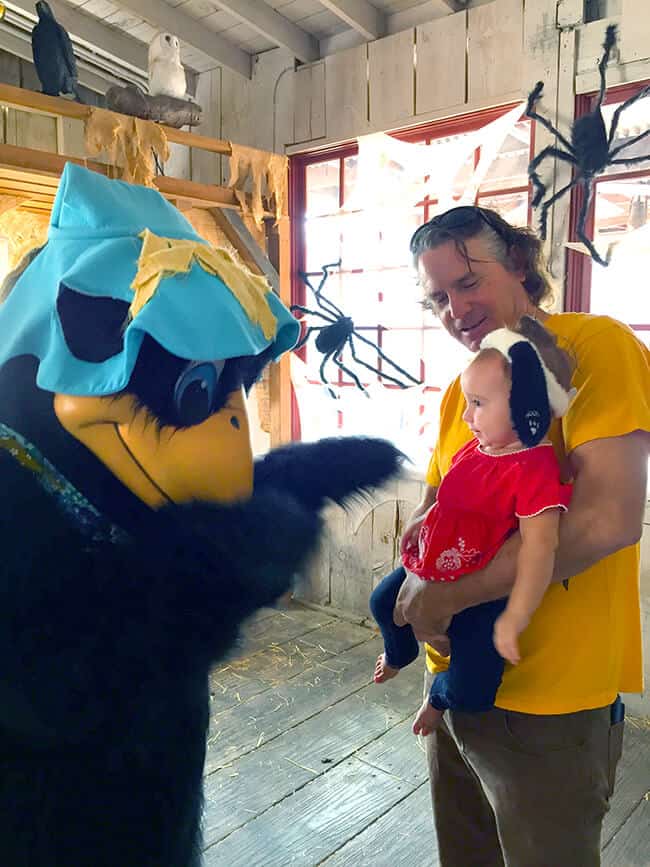 or check out the Creepy Critters of Ghost Town. i am definitely not a fan of bugs, but the rats were actually cute!
plus, even the horses where in the Halloween spirit.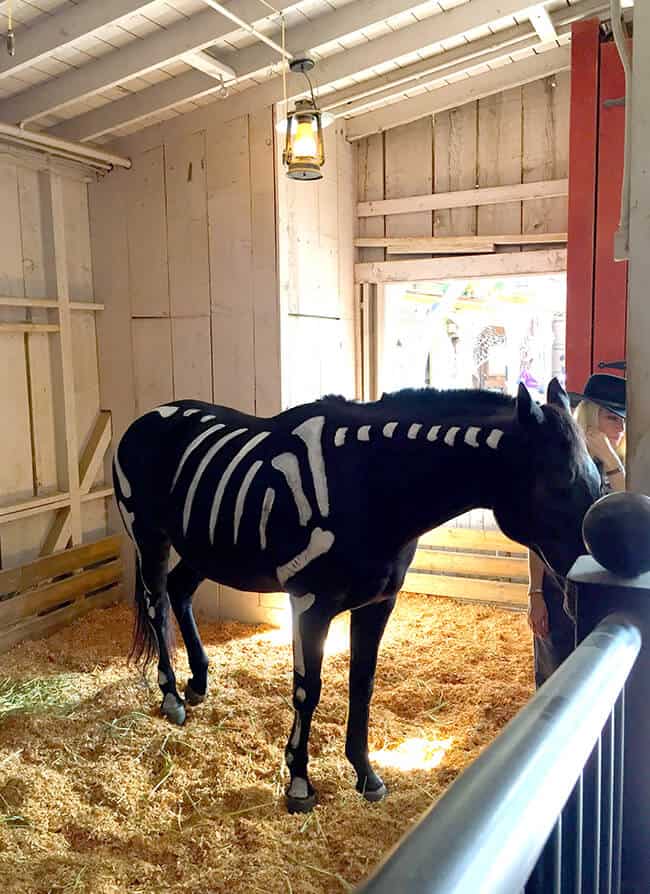 next you will want to head to Calico Park where you can visit the Pumpkin Patch and even decorate a real pumpkin for only $5.
it was then time for our favorite part of the day. a ride on the Timber Mountain Log Ride which has been transformed into a Halloween Hootenanny. Timber Mountain has some mysterious creatures that have entered the woods and caverns. there are fun surprises like the Calico Coffin Creeper Band, the town's green witch and a labyrinth of Jack-o-lanterns at the bottom of Skull Mountain.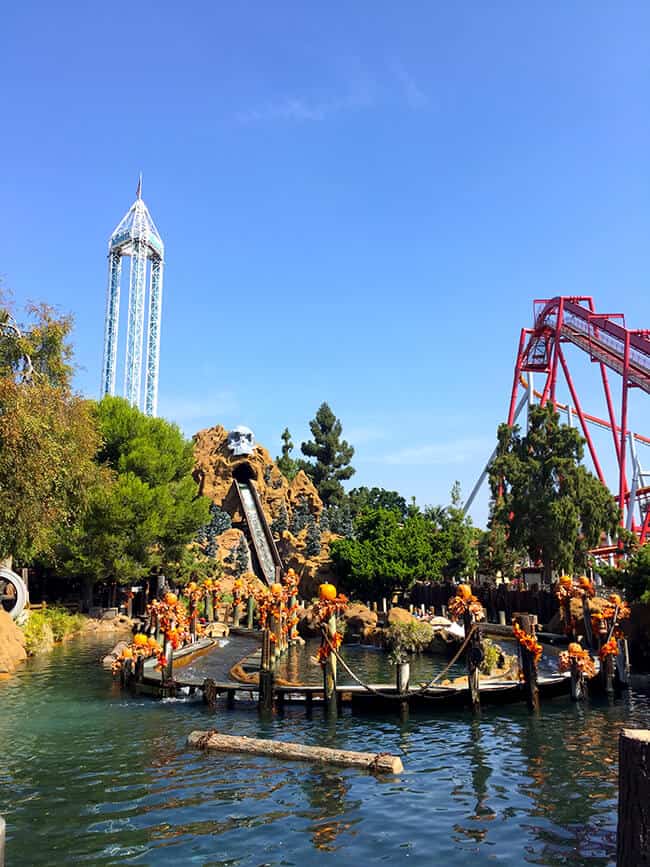 another annual favorite of the day was Snoopy's Costume Contest and Dance Party. the kids were all dressed up and loved being able to show off their costumes to the crowd and dance with their favorite Peanuts characters. PLUS...the Camp Spooky Theatre not only holds the Peanut's Costume Contest, it also has a great Halloween show called "The Monsters are Coming, Charlie Brown!" i suggest saving seats early, as the theater was packed with excited people. it's the perfect way to rest your feet after all the Ghost Town trick or treating.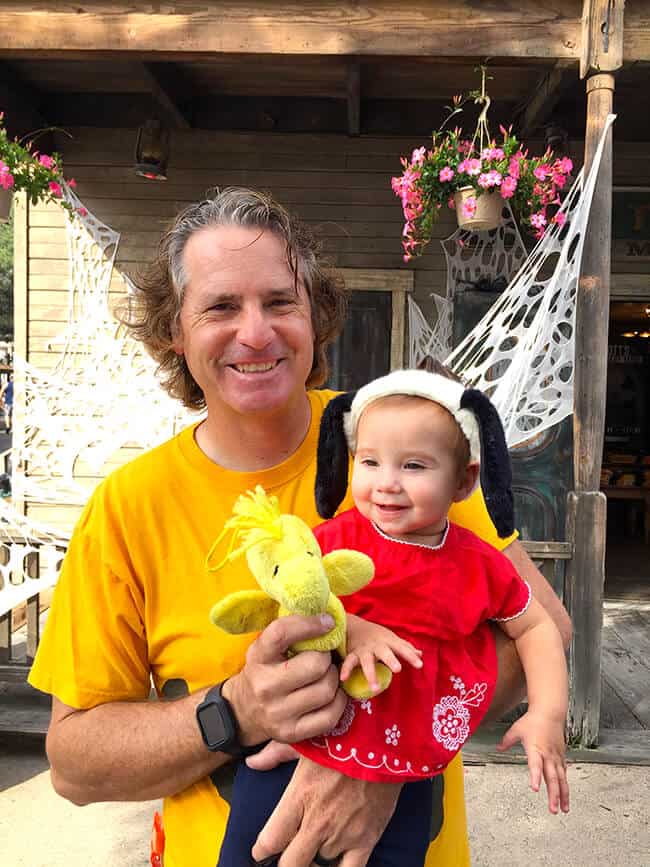 also within Camp Snoopy, you can "take a trip to Camp Spooky" on the Grand Sierra Railroad and take an adventure with the Peanuts Gang. there are 2D and 3D themed characters and effects. it's a train ride full of Halloween fun.
in Fiesta Village, its a Dia De Los Muertos Celebration! there is a walk through village with interactive and educational activities, photo ops and face painting.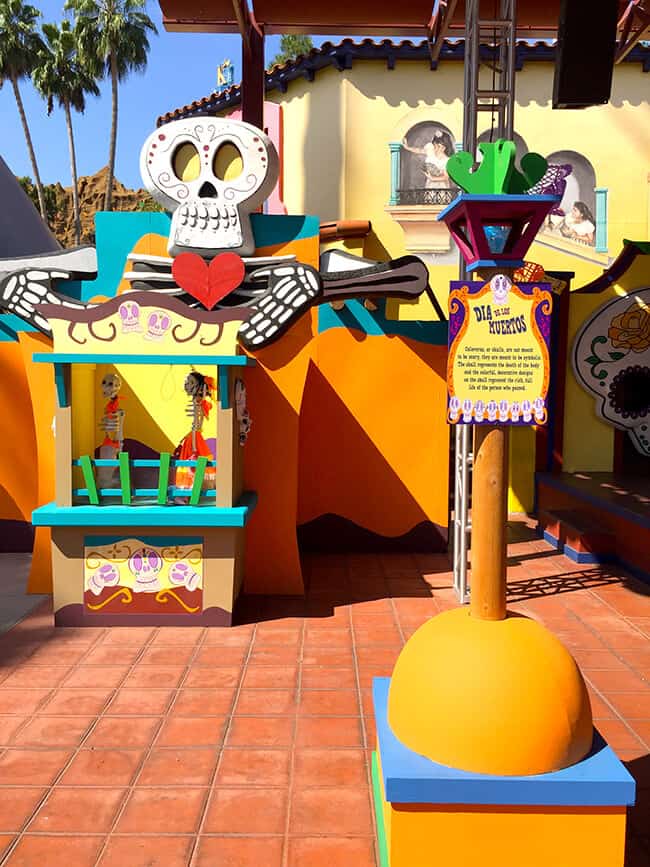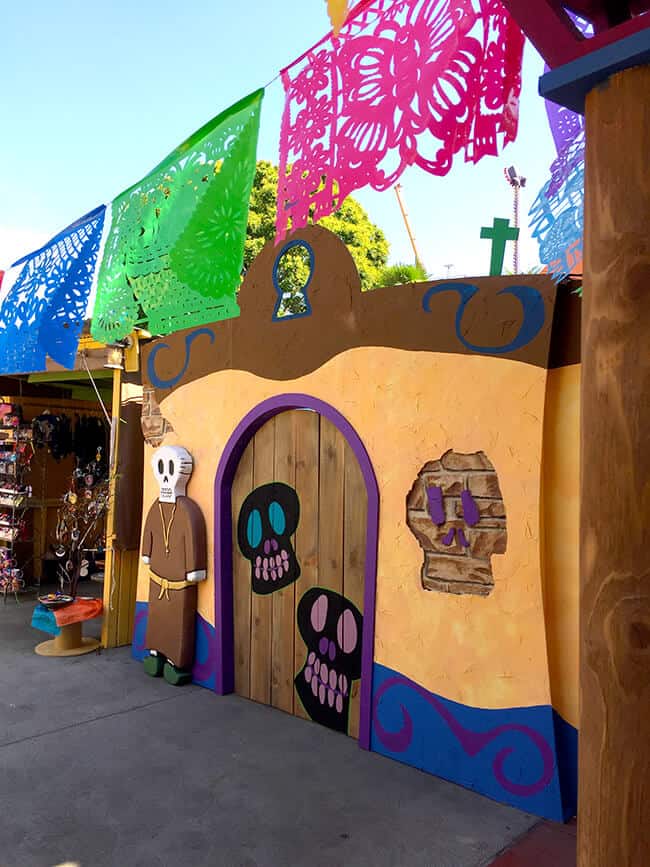 did i mention that we got a Graveyard Funnel Cake!!!! YUM YUM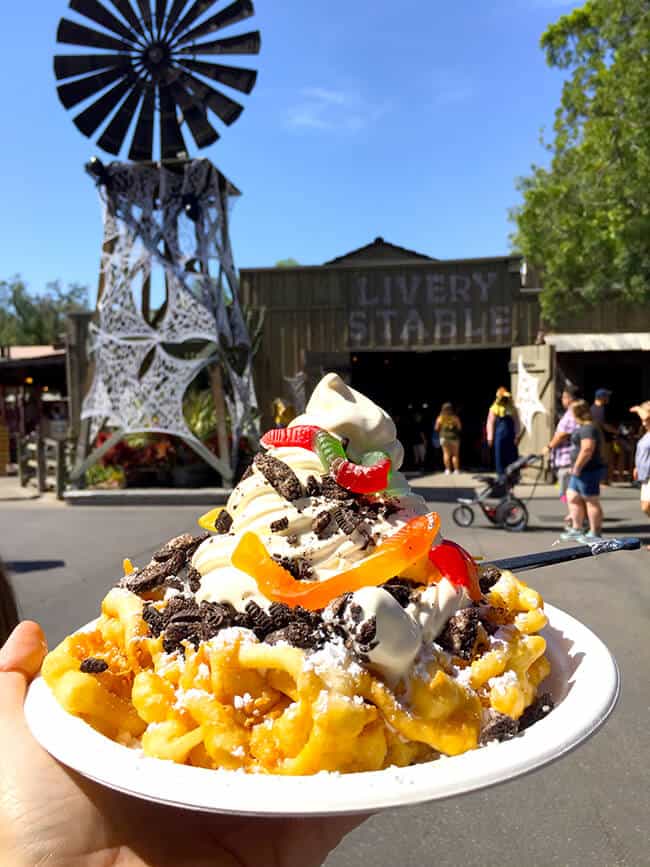 the hubby and i had a great time taking my boys and their cousins around Knott's Spooky Farm for the day. not only did we enjoy all of the Knott's Spooky Farm events, we also enjoyed the classics like the Steam Engine and Camp Snoopy rides. PLUS, the was Miss Dani Kat's first time at Knott's Spooky Farm, so it was fun getting pictures of her dressed up. it was such a fun day....not too crowded at all.
you can visit Knott's Spooky Farm any weekend in the month of October. it's free with admission, so it's a great way to get into the Halloween spirit and not break the bank. speaking of which, why not upgrade your ticket and get an annual pass for next year. it's such a great deal and there are no black out dates!!!!!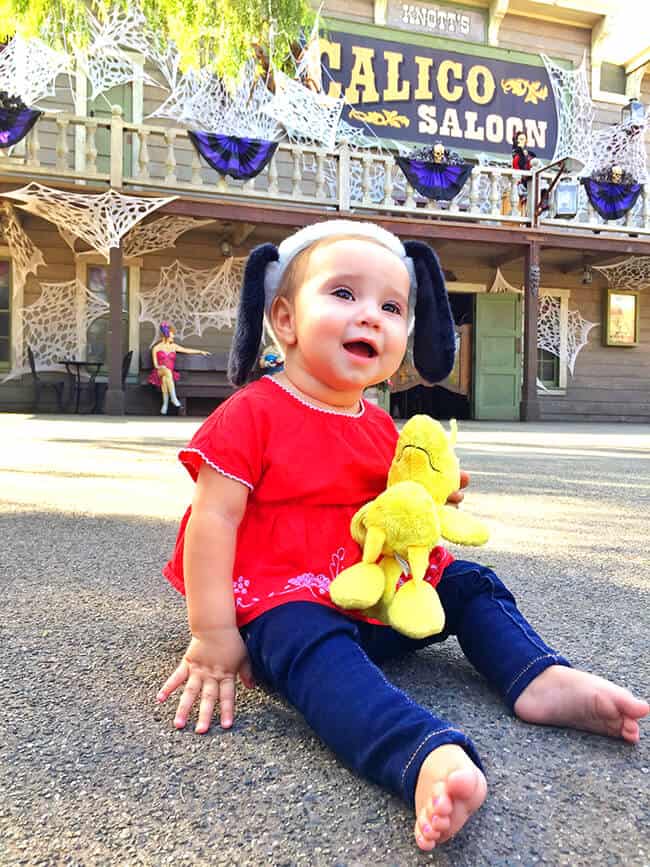 {This is not a sponsored post. We received complimentary tickets to Knott's Spooky Farm to facilitate this post. All thoughts and opinions are 100% my own.}
SaveSave
SaveSave
SaveSave
SaveSave
SaveSave
SaveSave
SaveSave
SaveSave
SaveSave