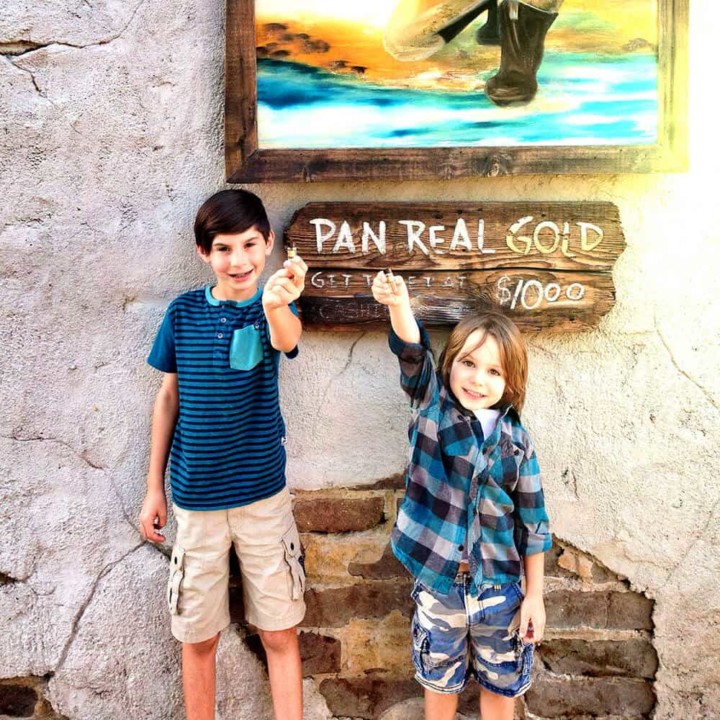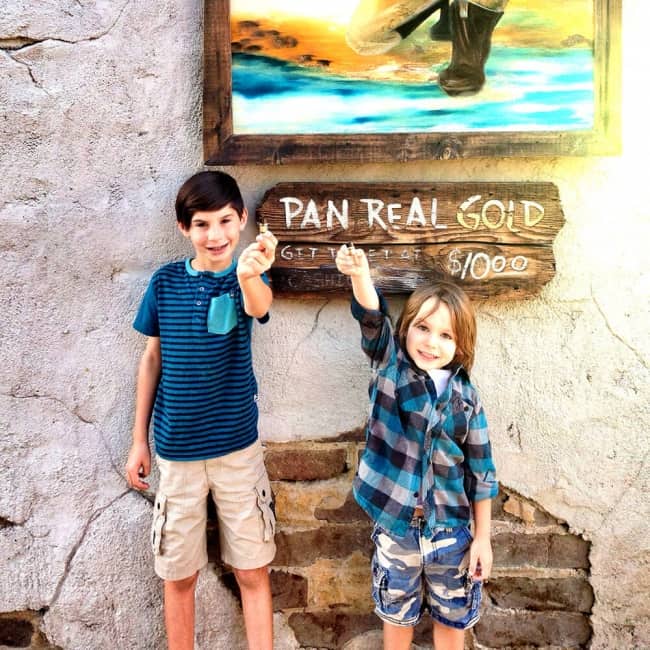 did you know that Knott's has many fun experiences that are also educational available for guests around the park. Panning for gold is one of my family's favorites. Panning for Gold is located near the Churro Factory and in front of the Knott's Cemetery in Ghost Town. it costs only $10 per person to pan for gold, and tickets can be purchased at the Toy Store which is located a few doors down near the Haunt Museum.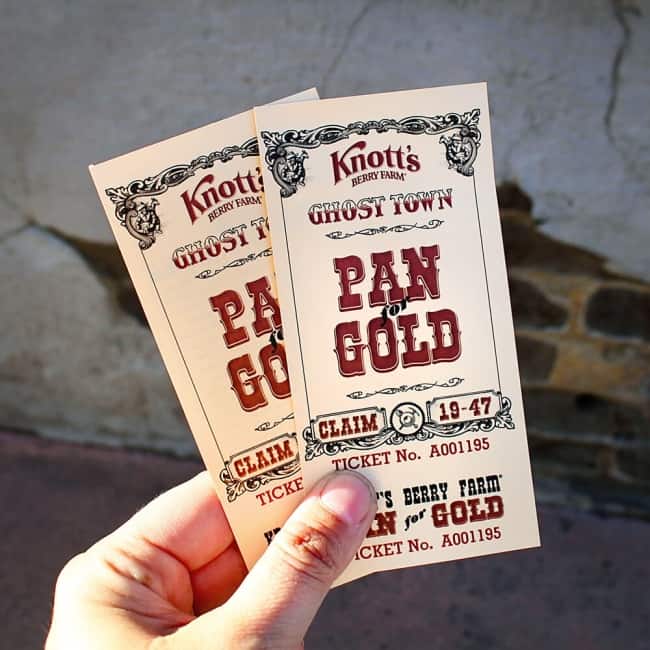 it's fun to pretend you are traveling back in time, experiencing the life of a prospector trying to stake their claim. it's also a great way to have some hands-on fun with history at Knott's.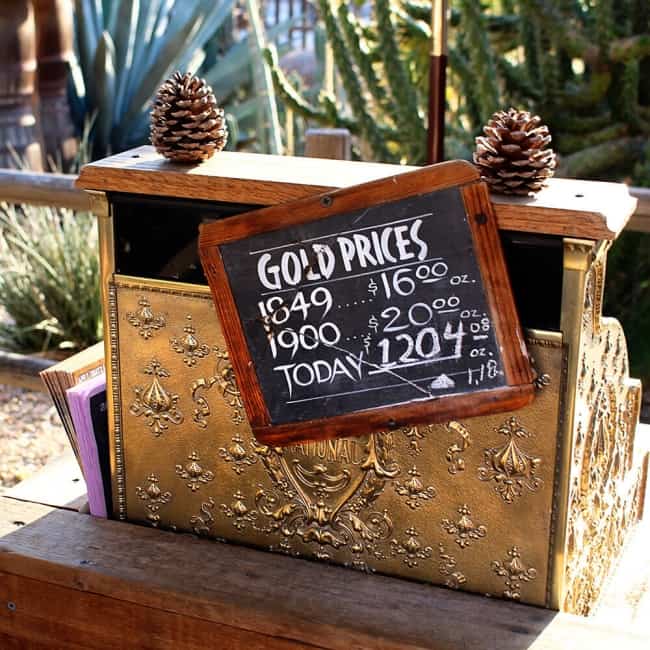 when you arrive at the Panning for Gold area, a Knott's Gold Prospector will show you the ropes, tell you interesting facts about the gold rush era as well as teaching you how to pan for gold. It is simple as filling your mining pan with sand and swirling it gently beneath the water.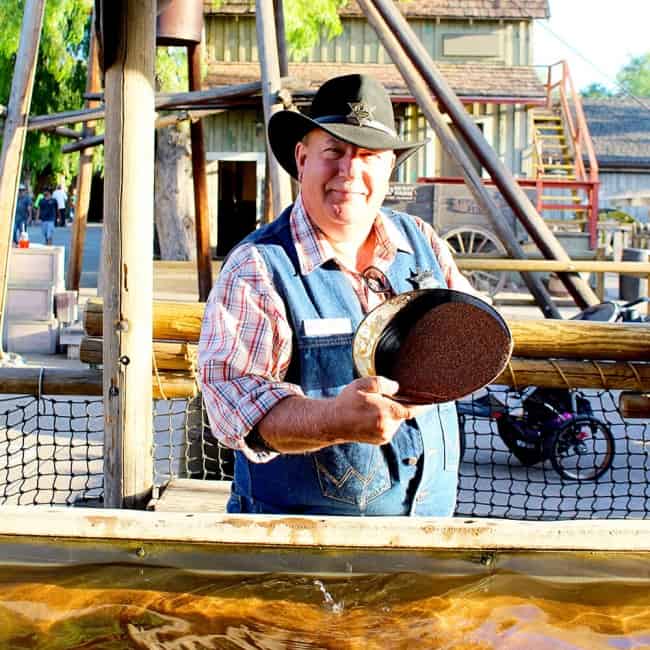 this is where the fun begins. Swirling, swirling, swirling. The sand gradually leaves your pan; it's a slow but exciting process, as you never know how much gold you are going to end up with. My boys were so focused on getting to the gold and were intrigued about the entire process...in fact we all were.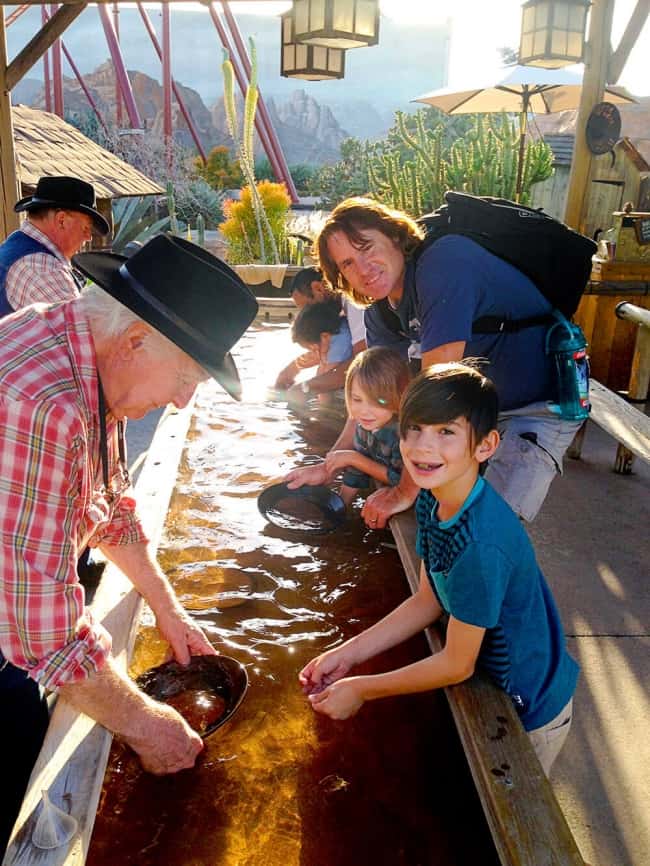 EUREKA! finally, after all the sand has been swirled out from your pan, you will be left with some 22 Karat gold flakes. Yes! it is real gold.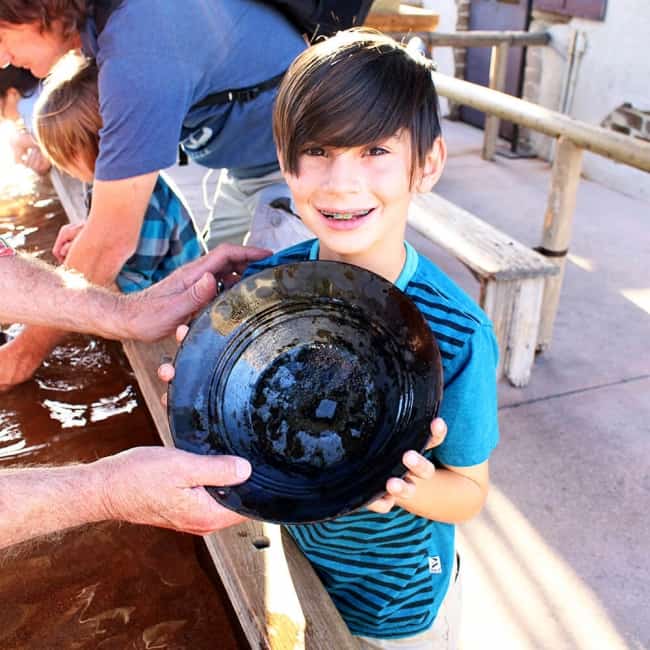 the Knott's prospector will place your load into a little glass vial for you to keep. i have heard of families bringing their vials of gold back to Knott's year after to year, adding their finds to the vial while panning for gold each visit. What a nice souvenir filled with memories it is.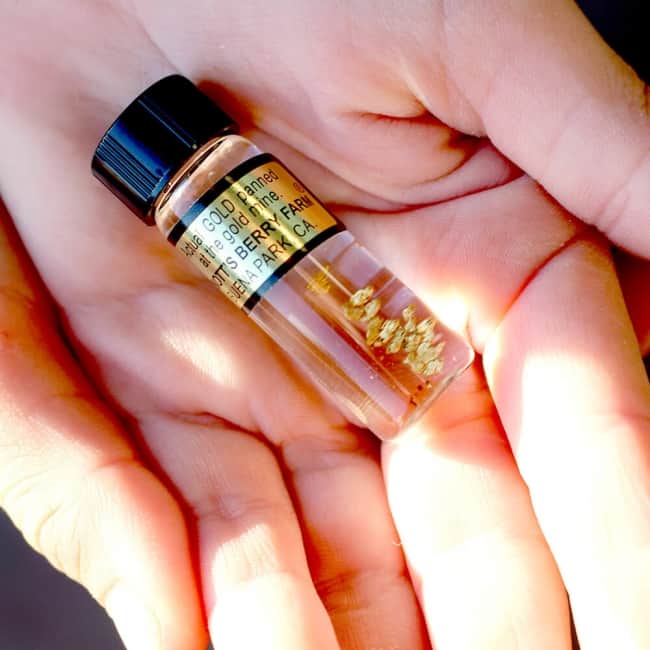 my boys thoroughly loved panning for gold, and not only was it fun, it was also an hands-on, educational experience. I know that we will be more stops to pan for gold at Knott's in the future.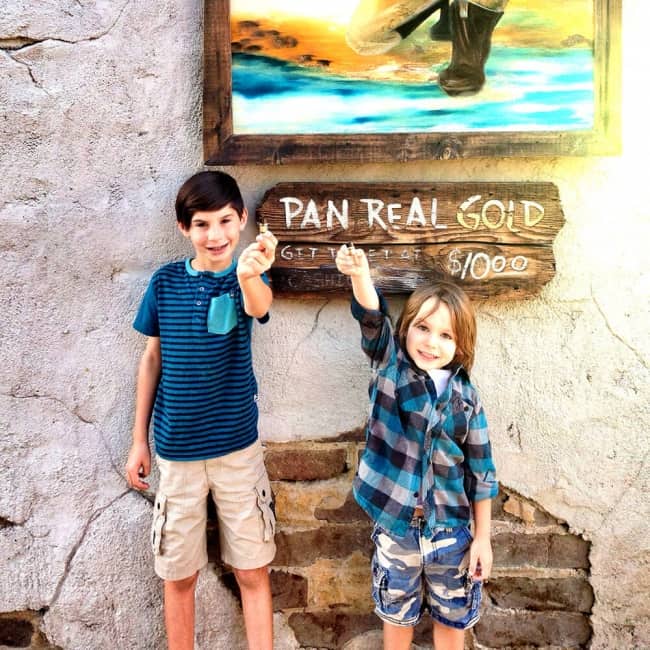 you can learn about how to pan for gold at Knott's by watching this video. i recommend this Panning for Gold experience for all ages, kids and adult alike would enjoy it.