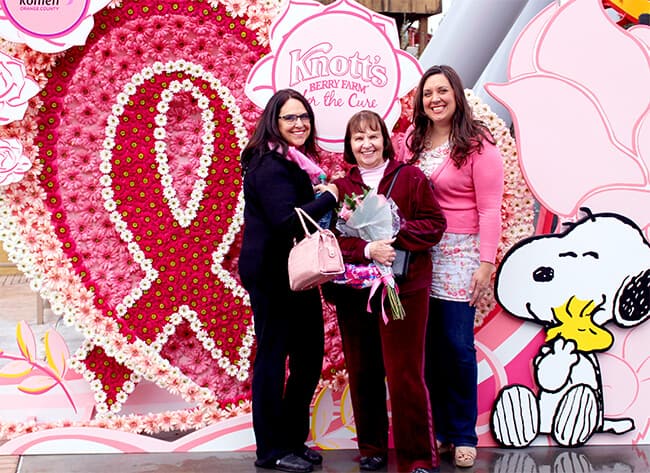 i am tickled pink to be able to share the lastest partnership happening at Knott's Berry Farm! right now Knott's and Susan G. Komen Orange County are bringing you Knott's Berry Farm for the Cure. a special event that help bring fund and awareness to find a cure for breast cancer. this cause is very near and dear to my heart. i have had many friends diagnosed with it, some have lost their battles, and some are survivors...including my sweet grandma and a dear blogger friend, Jaime Jenkins.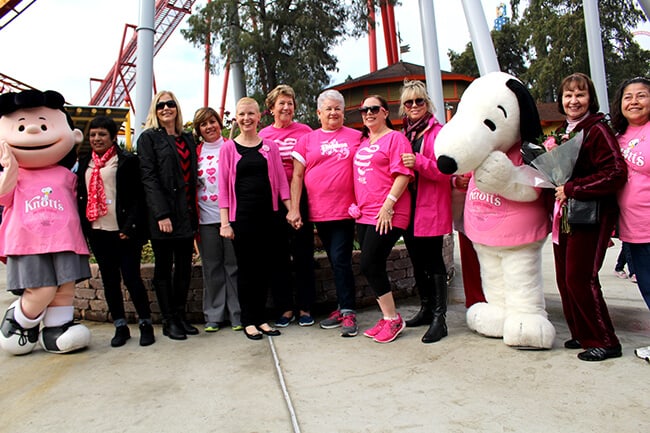 from now through March 18th, Knott's Berry Farm is
offering a special "Pink Ticket" and limited edition "pink" merchandise with a portion of the proceeds benefiting Susan G. Komen Orange County. you can be sure that the funds raised are going to a great cause...
75% of the funds will be used to provide services in our very own community of Orange County. it will fund education on early breast cancer detection, i
nformation and support for breast cancer survivors and families, f
unding for free mammograms for the underprivileged or uninsured, and the other 25% will be sent for national research to discover the cure for breast cancer.
the "Pink Tickets" are available online, and the special limited edition t-shirts are available in the park. this year's Knott's Berry Farm for the Cure t-shirts are adorable – starting at $10.00 (plus tax) for adult sizes. and there is also other pink Knott's for the Cure merchandise. purchase any of these items to show your support for this worthy cause…plus, they are REALLY CUTE!
and guess what? even the rides are PINK to celebrate!!!!!
i hope that you can join Knott's and Susan G. Komen in their efforts to raise money for a cure. run on over to Knott's for a day full of pink fun! thanks Knott's Berry Farm for helping this important cause. and don't forget to share your "for the cure promises" during this special charitable promotion by using #KnottsPink on social media platforms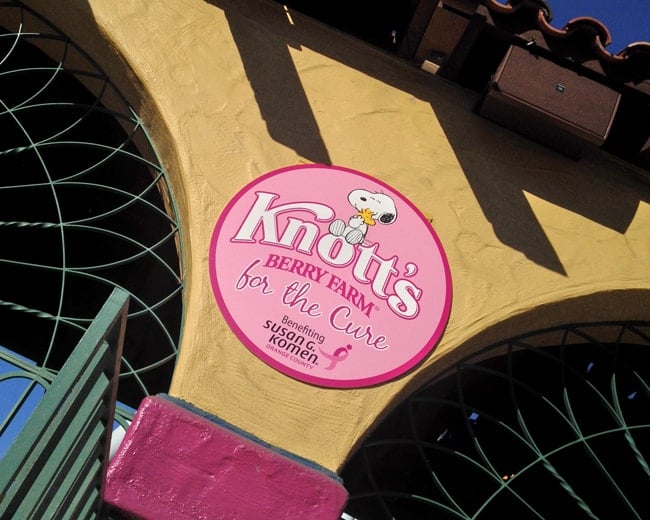 {Disclusure: The opinions in this article are my own. I do not work for, or with, any brand mentioned in this article, nor do I have any official relationship with them. I have a relationship with GigaSavvy, for whom I create original editorial content.}