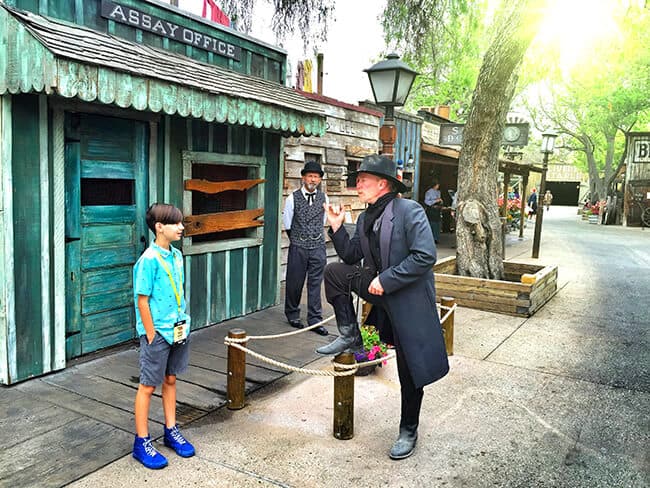 there's a whole lot of new things happening at Knott's Berry Farm right now! i am so excited to share that Knott's Berry Farm's Ghost Town is celebrating its 75th anniversary!!!!! in 1941, Walter Knott set out to build a small diversion for hungry guests waiting for a table at his wife, Cordelia's, Chicken Dinner Restaurant, so Ghost Town was created. the overwhelming popularity of the restaurant and adjacent Ghost Town led to the creation of the Knott's Berry Farm that exists today, 75 years later.
Ghost Town has been spruced up to celebrate this special anniversary, and is celebrating in a big way this summer with the new interactive entertainment experience, Ghost Town Alive! now through September 5, guests at the Farm get to play a role in new stories and adventures unfolding daily in the old west town of Calico. plus, for the first time ever, the doors to the legendary shops and buildings around Ghost Town are opening to allow guests to explore locations like the Sheriff's Office and Barbershop.
this summer during the celebration, an incredible line-up of all new summer entertainment is happening, including the explosive new Wild West Stunt Show, the high kickin' new Calico Saloon Show, and the wild and wonderful Circus of Wonders on the Calico Mine Stage. there will be Hoe Downs in Calico Square, lessons taught in the old school house, and lots of interactive activities.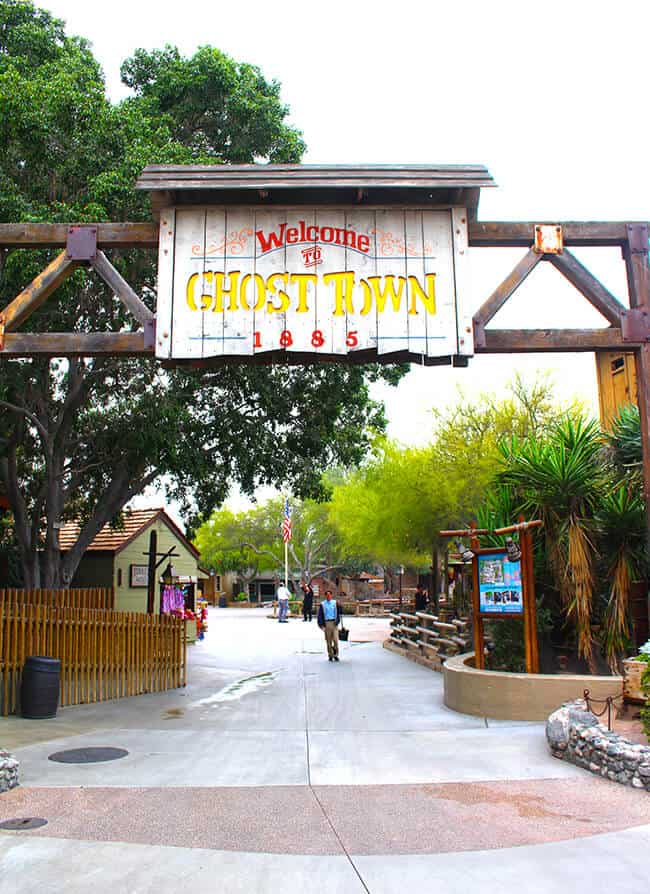 my son Kyle and i had a special date to visit the Knott's Berry Farm's Ghost Town 75th anniversary celebration, and when we entered the town, we were greeted by all the folks of Ghost Town.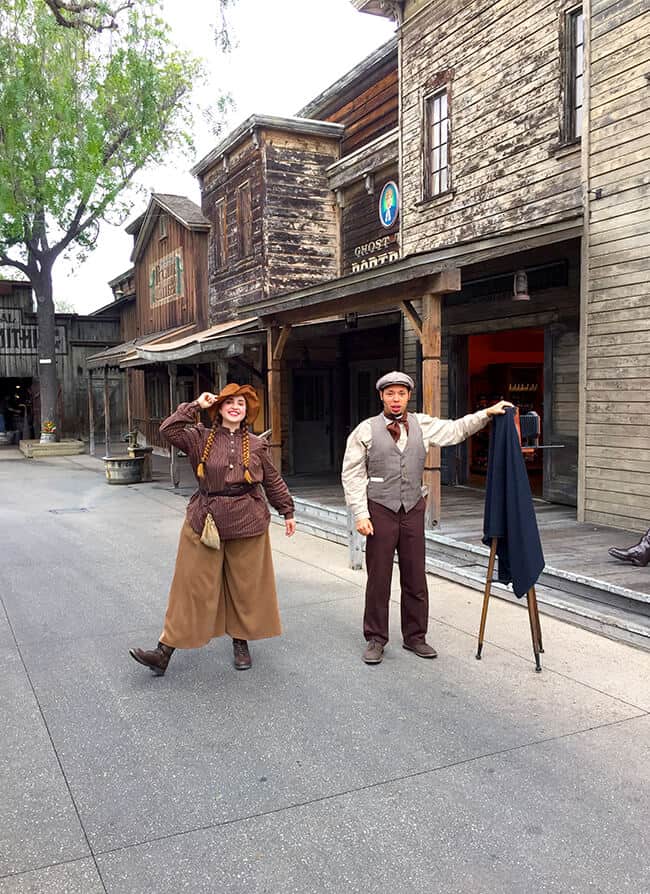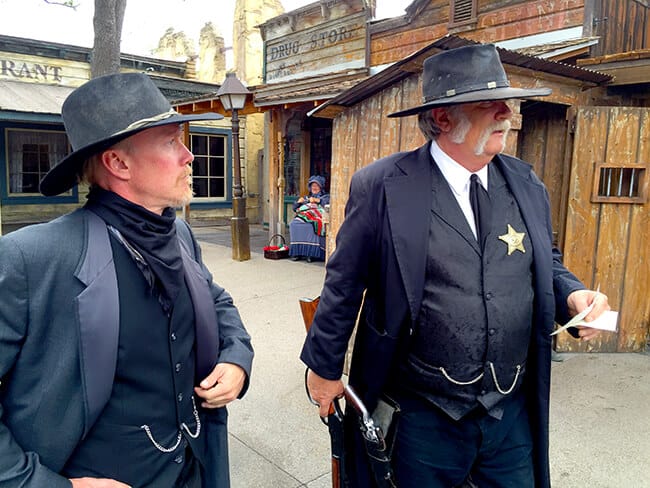 parked near the Sheriff's Office, this cell serves as a photo opportunity for Guests until put into use by the Lawman or Deputies. we also visited with the oldest resident of Ghost Town and mentioned a few key words to unlock a few of the town's secrets.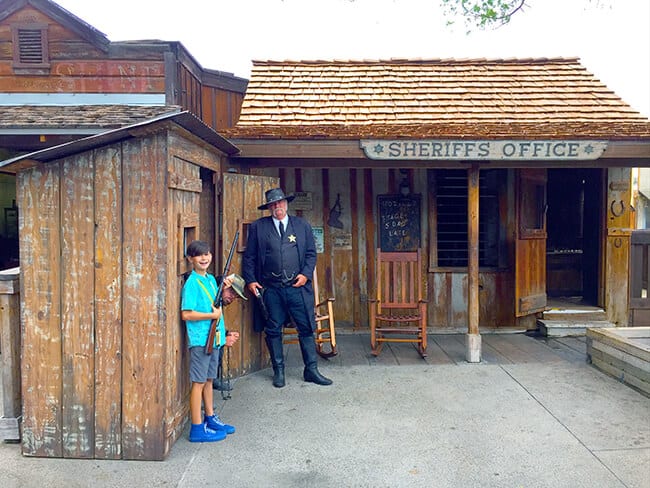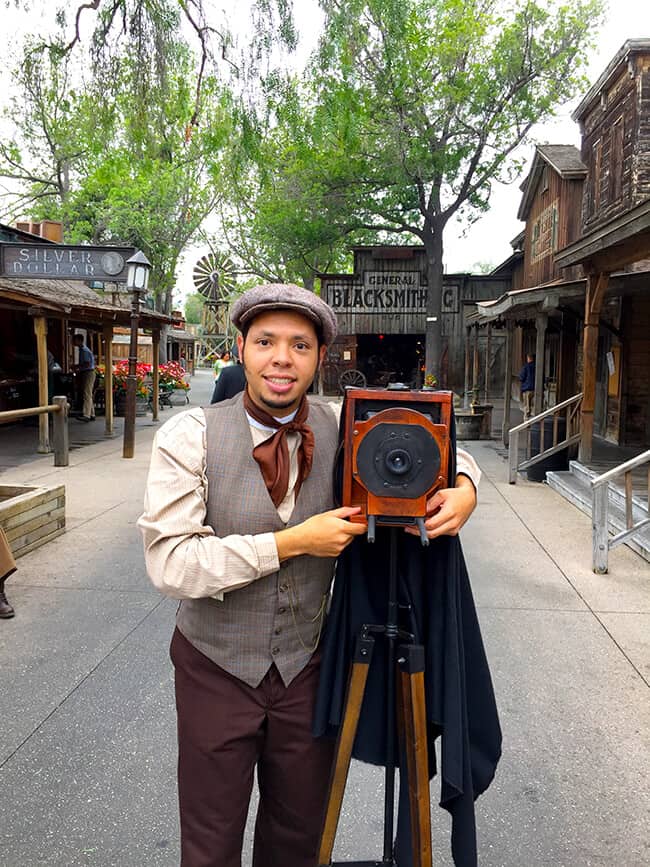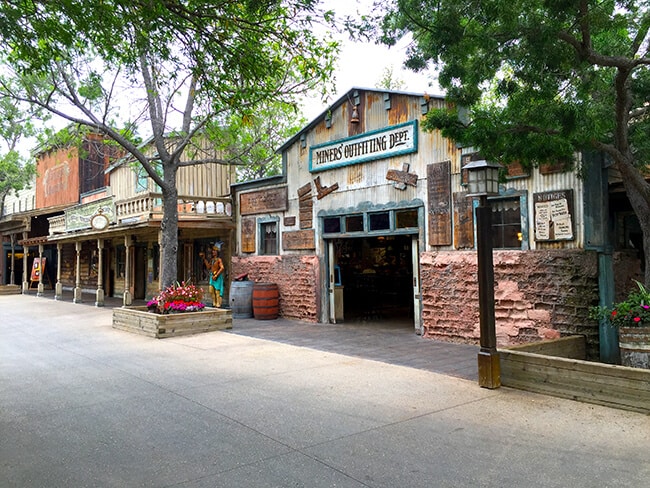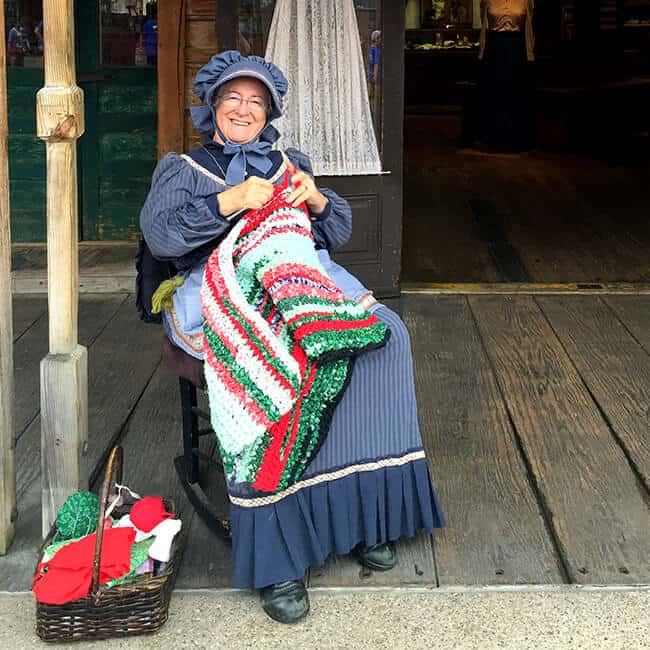 the folks of Ghost Town kept giving us notes and tasks to do, such as visiting the sheriff or guarding the jail.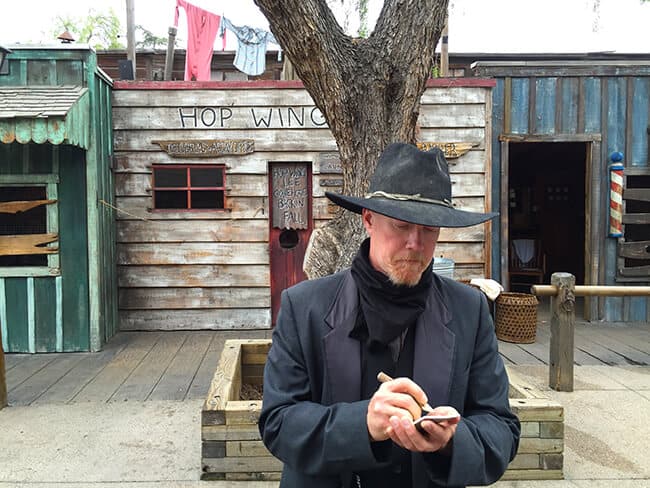 the post office is a center of activity on Main Street. this is where the working telegraph is located. guests may send and receive telegrams for Characters or for themselves, and may help the Post Master by decoding telegrams. pick up mail for Characters or write a letter that may be placed in a Character's mailbox....and be sure to help the Pony Express Rider deliver packages and stay on time.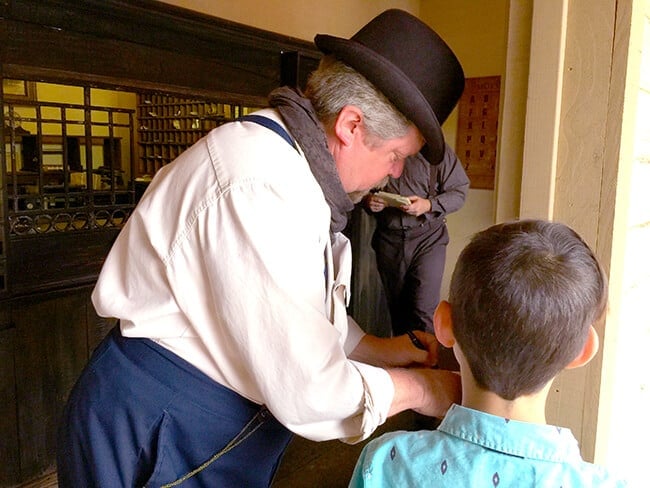 other fun activities include heading to the Newspaper Shop where you can press to create and etch your own copy of the town newspaper. guests may also be sent by the Editor to gather quotes from town characters for the next addition of the "Ghost Town Gazette" that is printed and distributed several times throughout the day. or interact with stable hands and live farm animals at The Barn, listen to a musical act that performs on a small outdoor stage as a part of the Town's Celebration Festivities, volunteer at the Fire Department, or head to the Dress Shop where you can use tin templates to create and color dress designs, use fabric swatches to add to pre-printed dress designs mounted on the wall, or help operate an actual loom. plus help the stores spinner, and help the owner design a dress for her famous sister to wear at the town's celebration party. how fun does this sound!
on June 11th, the new GhostRider opened with new coaster trains galloping over 4,500 feet of new track. since 1998, GhostRider has been giving white-knuckle rides to even the toughest cowpokes. it looms over Ghost Town as the tallest, fastest and longest wooden roller coaster on the West Coast. all 4,533 feet of track have been replaced and many of the curves and banks re-profiled to deliver a pulse pounding ride across the western sky. when riders accelerate down the first 108 foot drop in one of three all new "ore car" coaster trains and hit speeds of over 55 miles per hour, they'll understand why the west just got a whole lot wilder!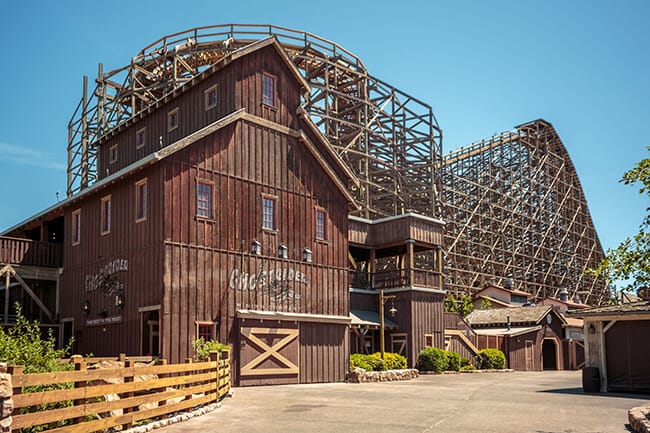 since i can't ride roller coaster...boo hoo, i sent Kyle on Ghost Rider. he normal doesn't love roller coasters, but he said he loved the ride. it's now smoother, super fast and extra fun...according to his description!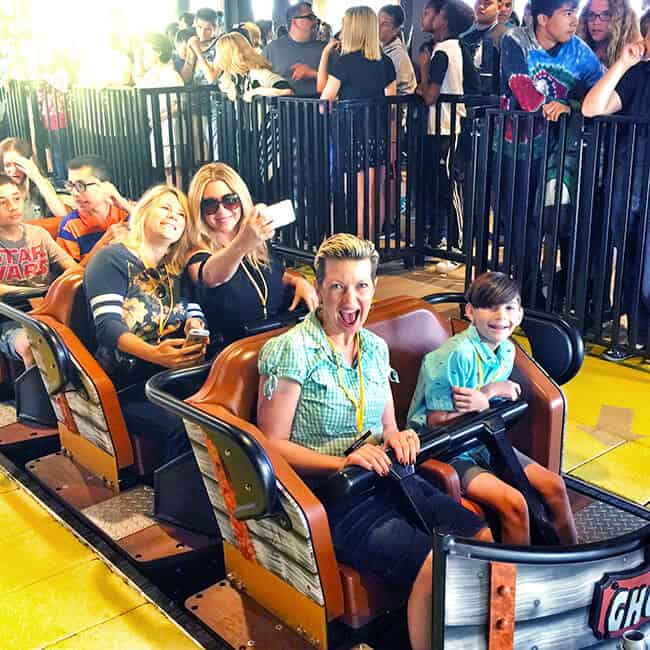 we also became genuine citizens of Calico Ghost Town. the Calico Town Hall is the gathering spot for elections and other politically based functions at Knott's. guests can participate in Town politics by voting, campaigning, drawing a campaign poster, and even registering as a Citizen of Calico.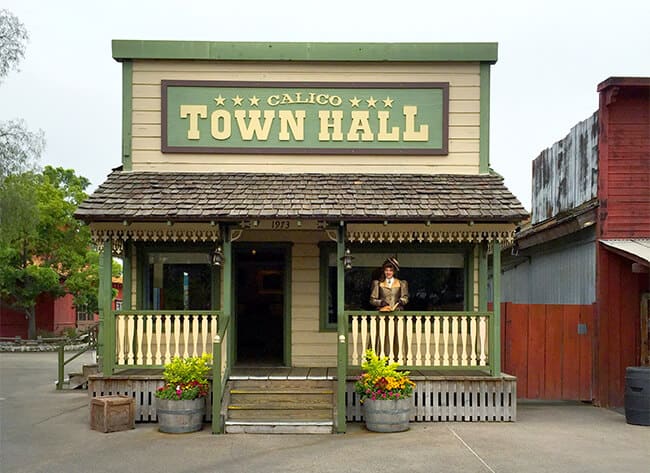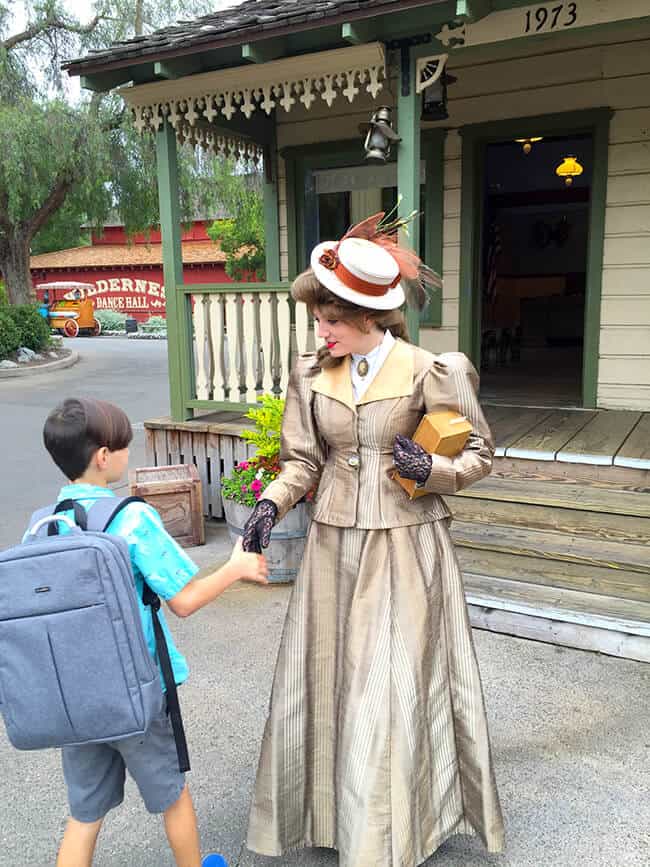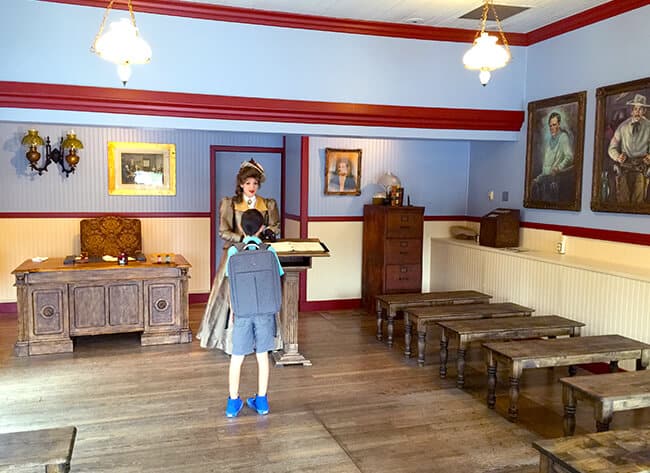 then we headed of to the bank. we met the banker there and he asked if we could help him solve a problem he had. he lost the code to his safe and couldn't get any money out. he gave up a card with clues, and then we ran around Ghost Town trying to solve the code. i have to say...it way a lot of fun, and Kyle really got into the game.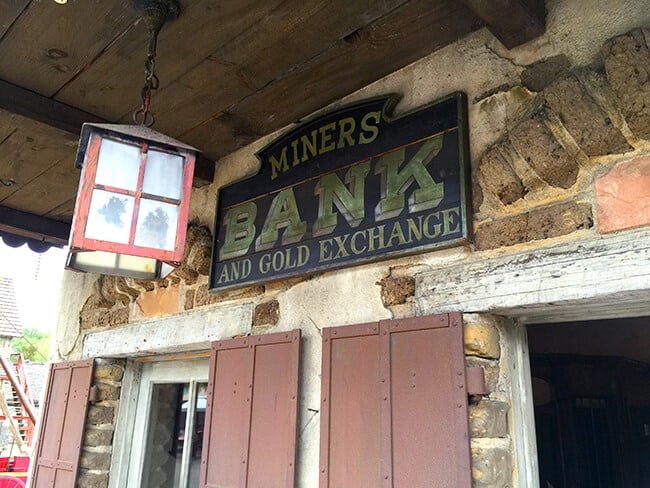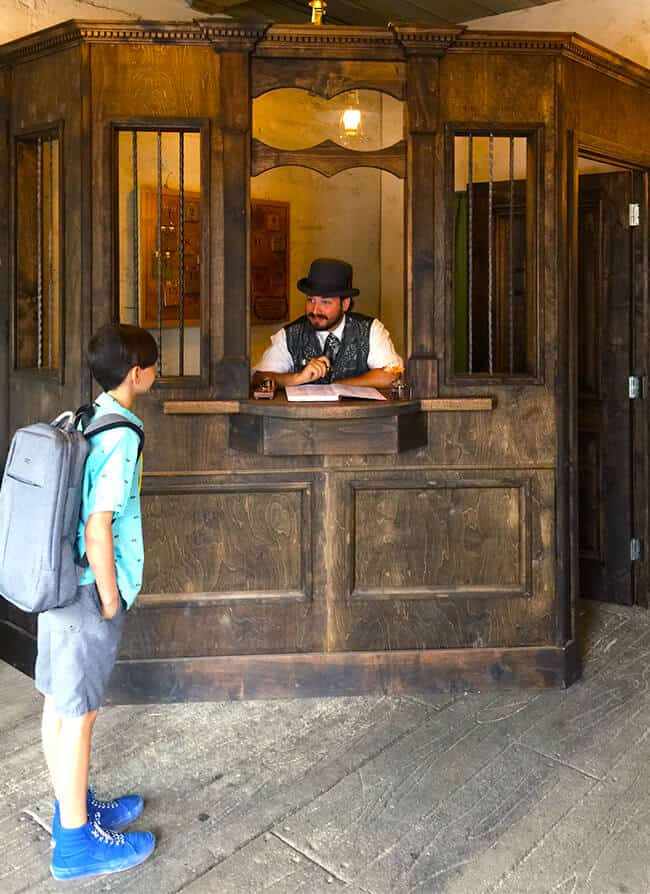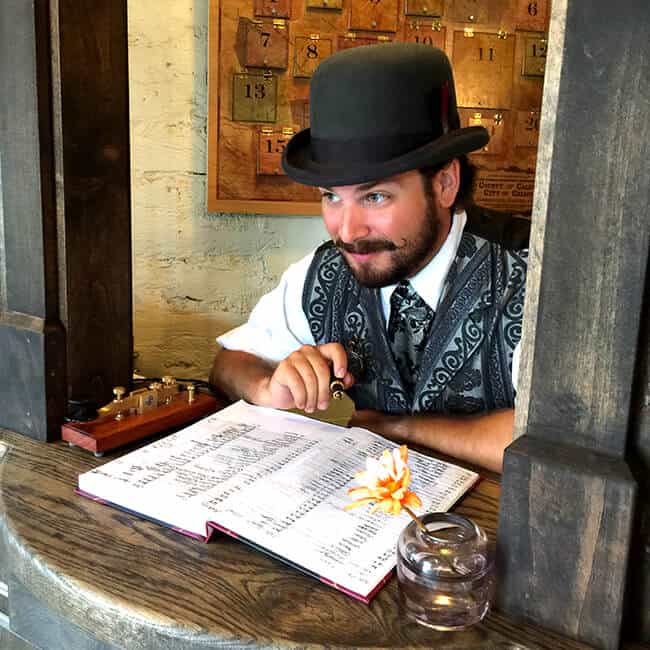 the clues took us all around Ghost Town – including the old cemetery, Boothill Hideout, the museum and Calico Saloon. it was quite exciting.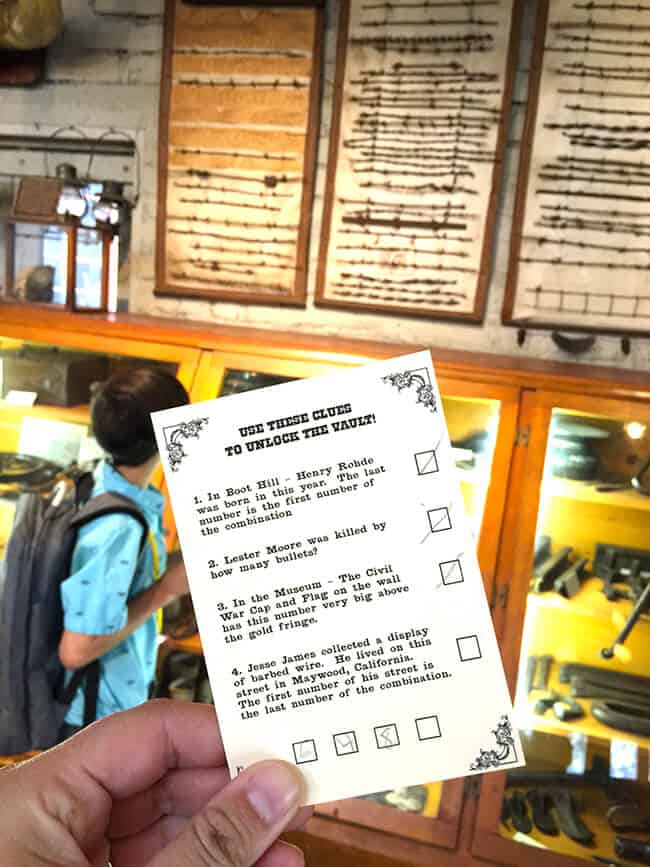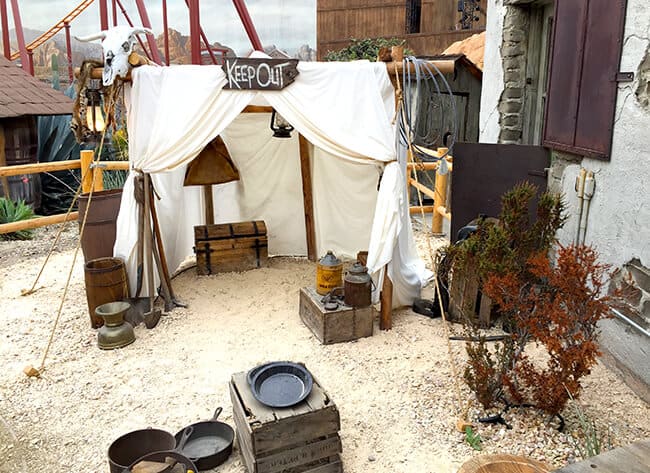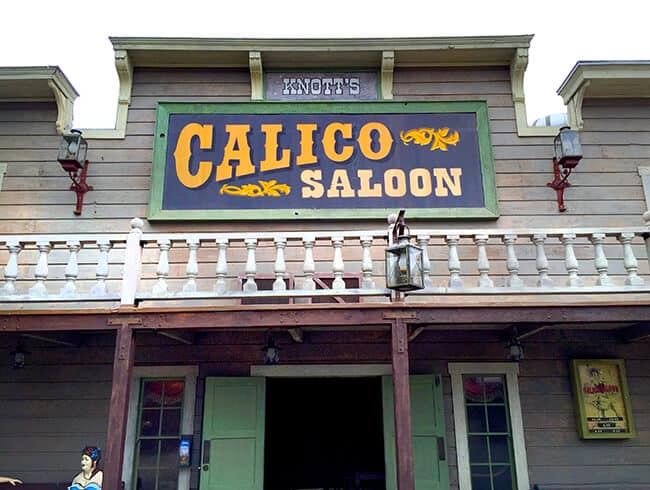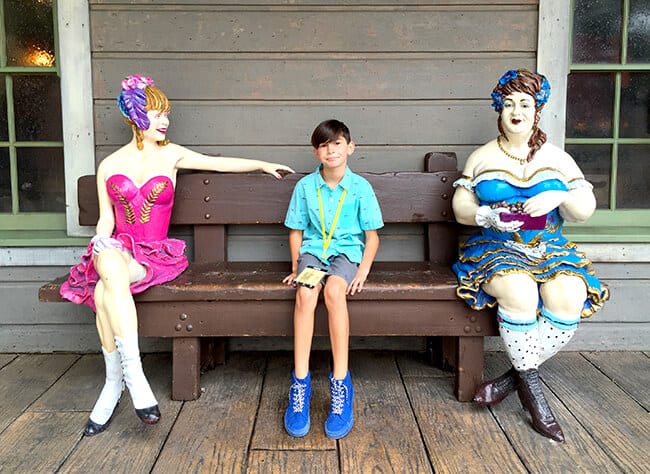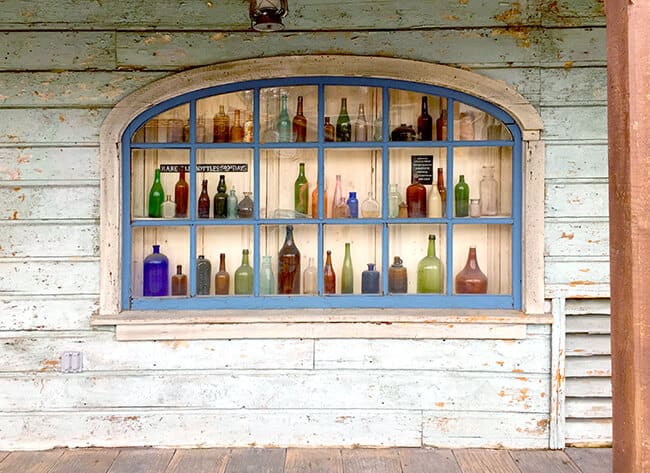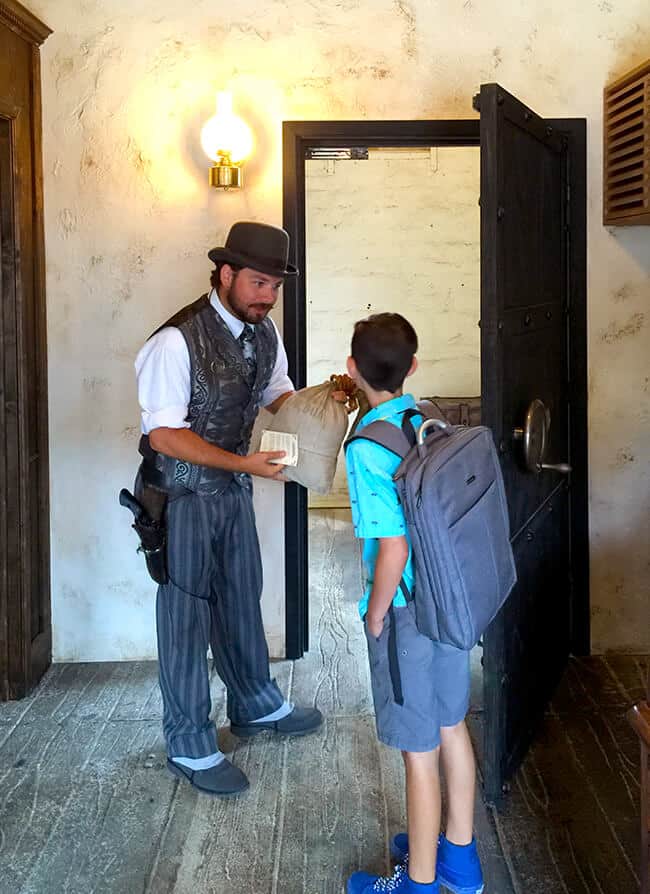 you will also notice something new near the entrance to Ghost Rider. the area where you pan for gold has now moved to the front of Ghost Town. this has always been a favorite of my boys and we love panning for gold at least once every year. you actually get to take home the gold you pan for...and it is real! you can bring your bottle of gold each time that you pan and add to it, or get a new bottle each time. i know this will always be something my boys remember from their visits to Knott's.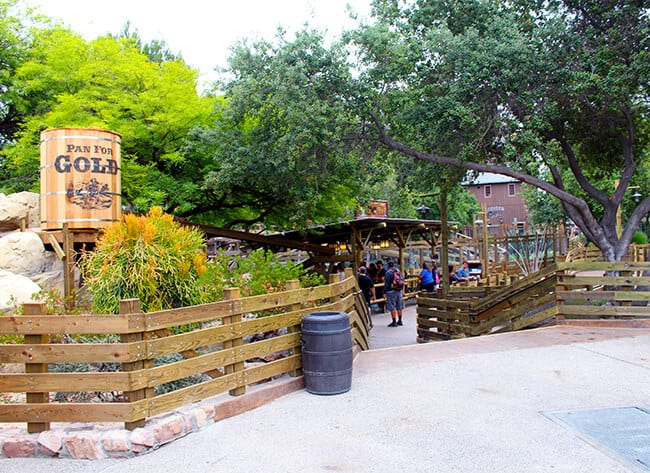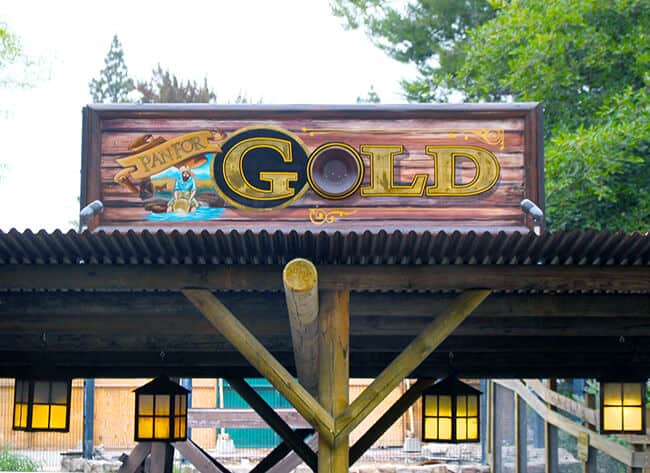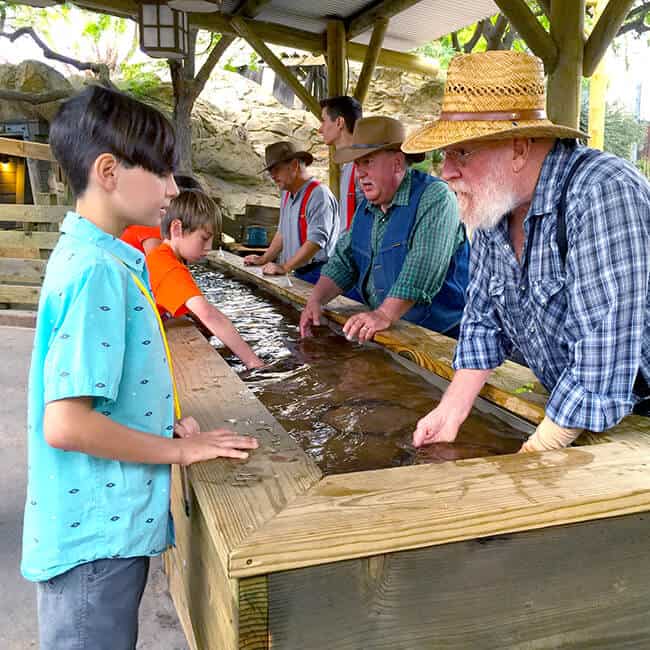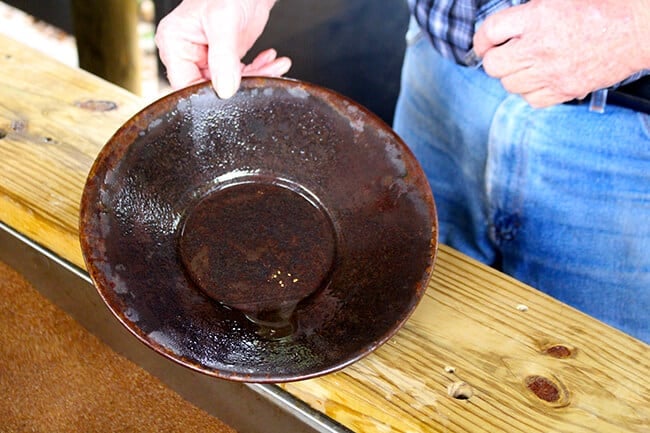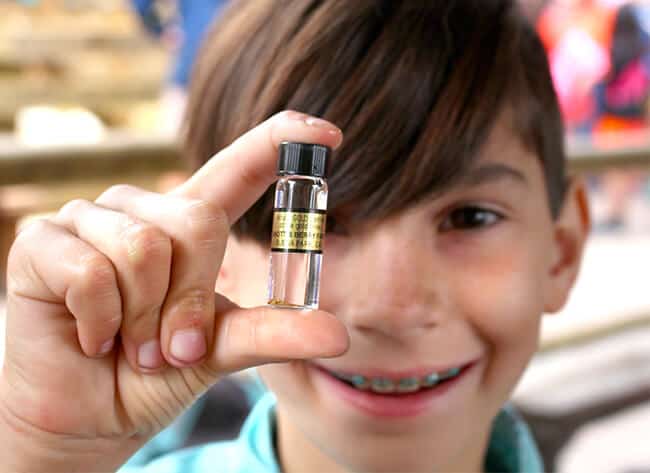 the Shooting Gallery is also a new attraction in Ghost Town. guests may participate in duels to settle feuds and disagreements between citizens of Calico. you can choose from a bunch of different guns and shoot bottles and fun decoys around the saloon. it is the perfect addition to the town.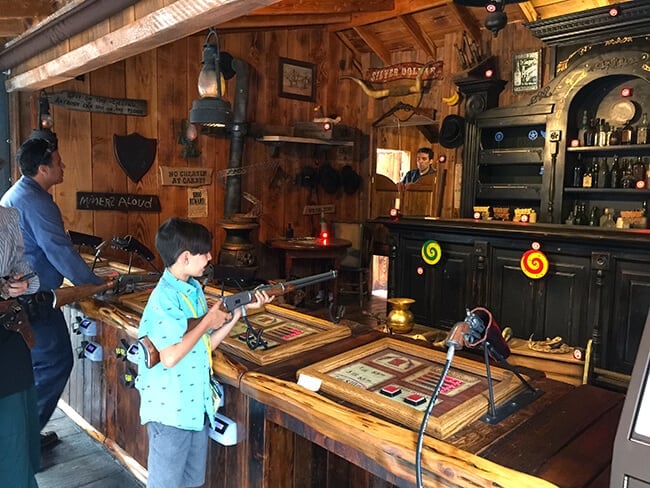 our time at Ghost Town was coming to an end, but before we left, we stopped at the Calico Candy Shop. it smelled so heavenly and we almost couldn't resist the homemade fudge and salt water taffy.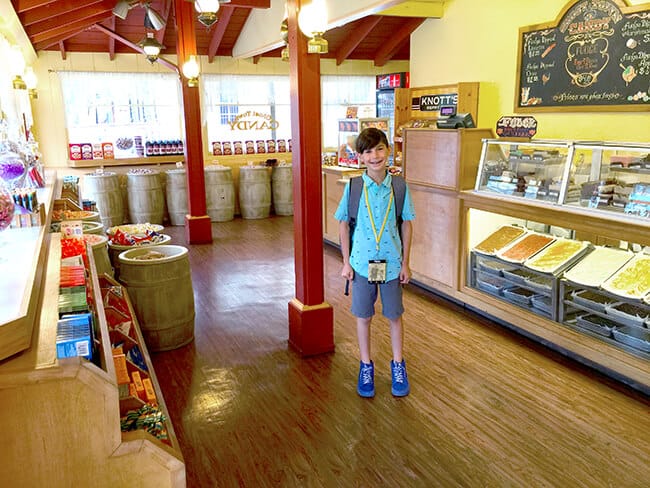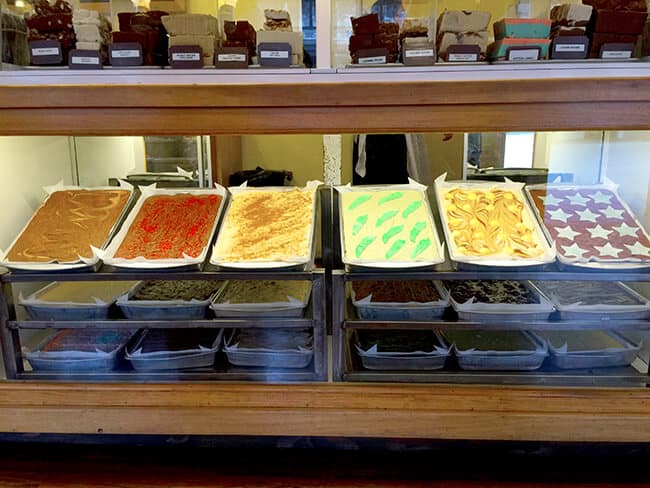 there was just one last thing we had to do before we headed out for the day. just outside the park, the historic Mrs. Knott's Chicken Dinner Restaurant has reopened following an extensive restoration. i am so impressed with how it came out. it really is beautiful and i am sure that you will love it just as much as i do.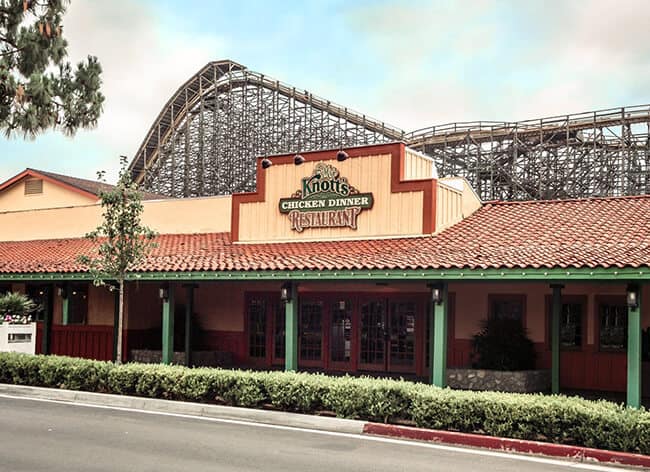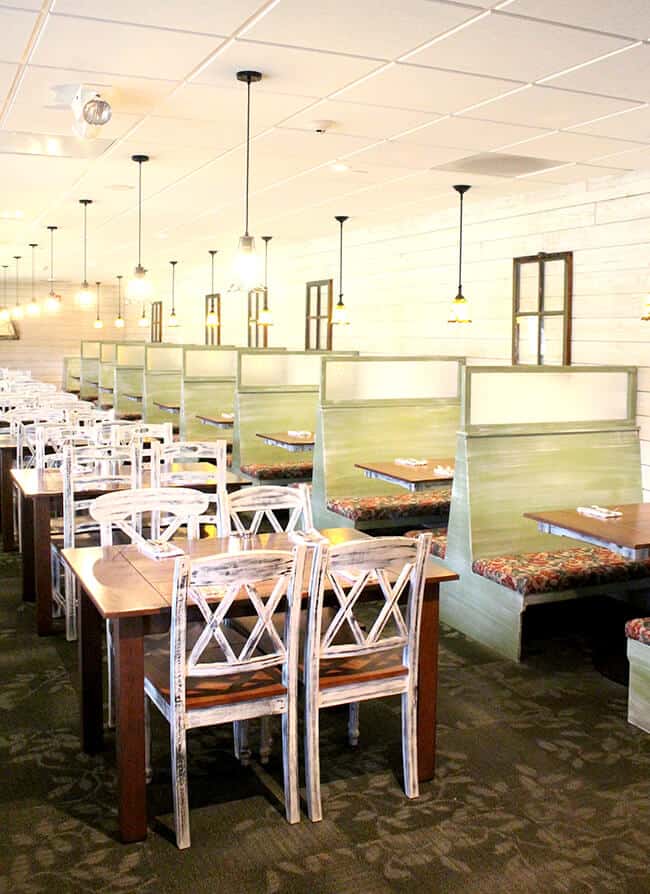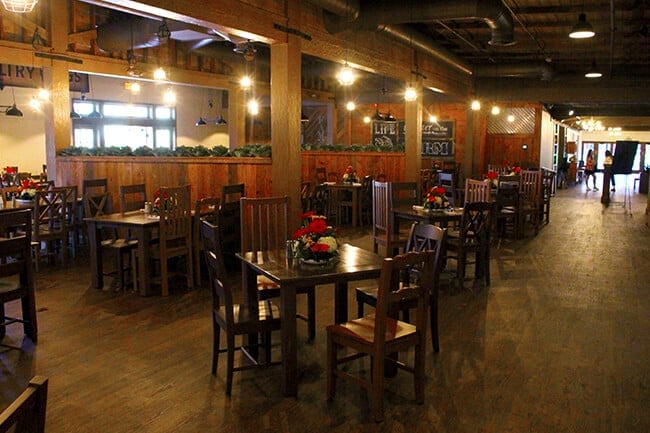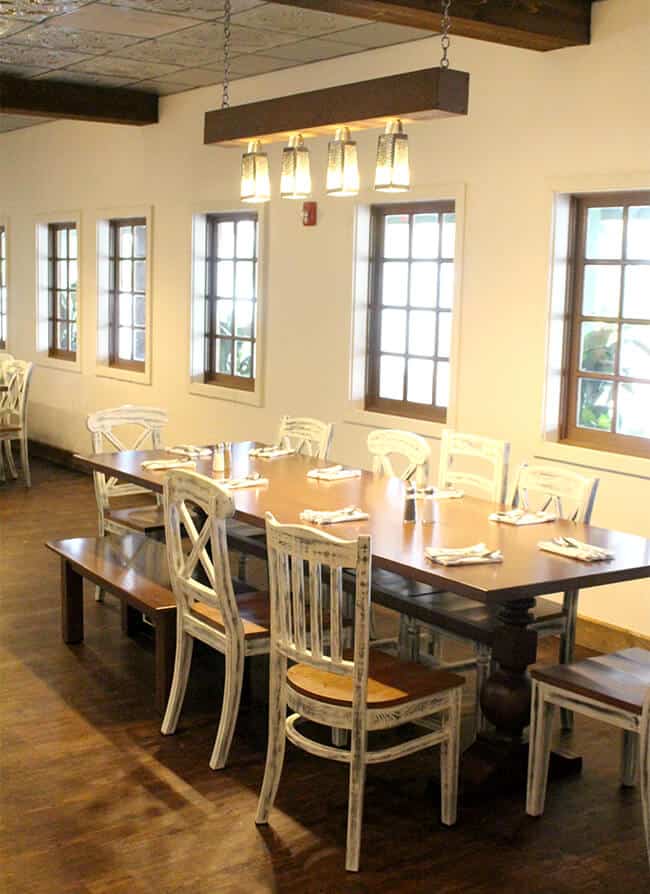 the new Knott's Chicken Dinner Restaurant now has a bar area where you not only order a drink, but food too.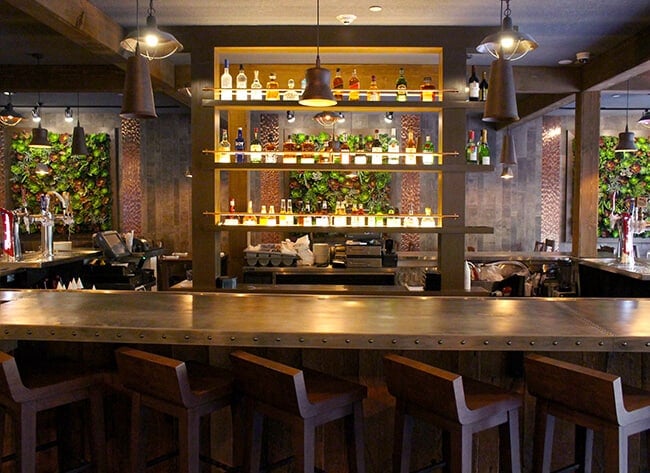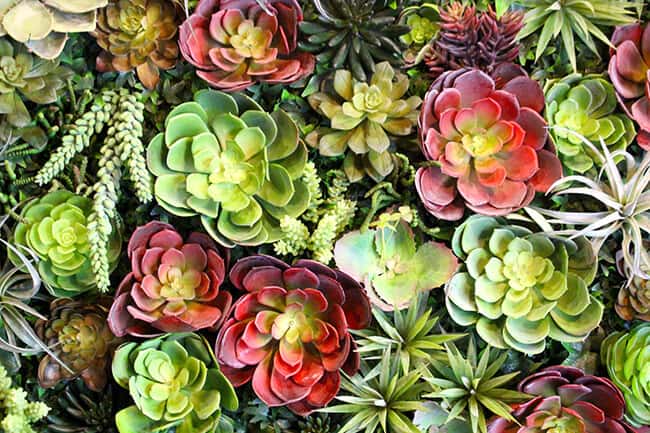 you can also request to eat outside. for the first time ever, Mrs. Knott's Chicken Dinner Restaurant offers outdoor dining.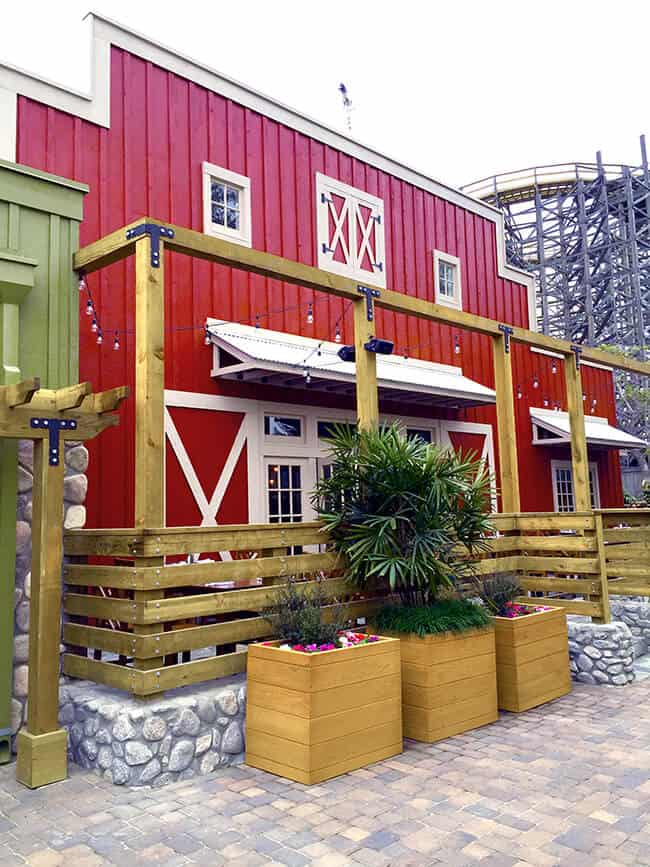 and despite updates to the building's look and dining room decor, the time-honored classic dishes and home style cooking remains unchanged. it's still as delicious as ever!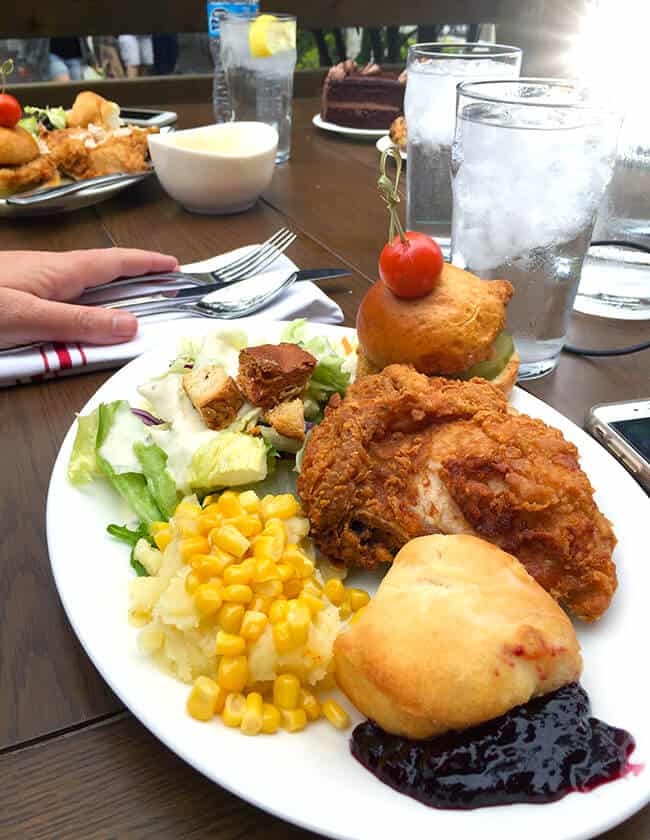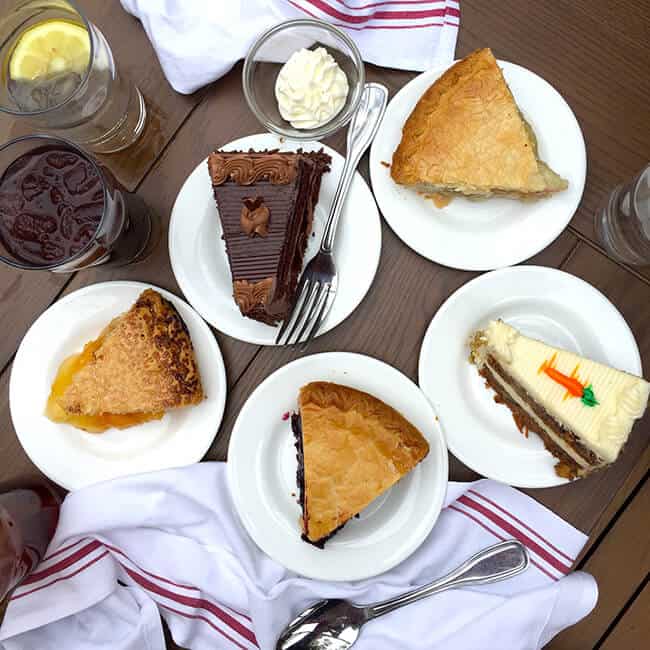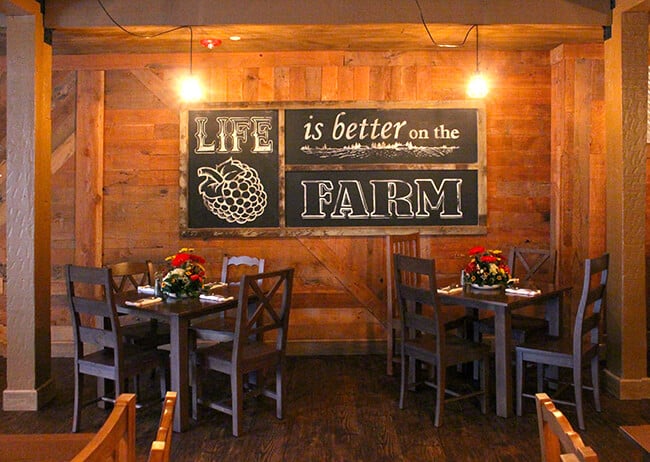 i am so happy to be able share these newest updates and all about the Knott's Berry Farm Ghost Town 75th Anniversary with you. as you know, i'm a huge Knott's fan and its always exciting when awesome improvements are made. the newly remodeled Mrs. Knott's Chicken Dinner Restaurant, the shooting gallery, Panning for Gold area, Ghost Rider and all the improvements will all remain at Knott's for guests to enjoy, but the Ghost Town Alive celebration will only continue thru the end of summer. so make sure to get out to Knott's Berry Farm soon before it is gone.