Here's a super exciting Knott's Berry Farm announcement! This summer, there's will to be a special guest performing at Knott's – in Knott's Berry Farm Presents DJ Lance Rock! You probably remember dJ Lance Rock as the star of Nick Jr.'s award-winning show, Yo Gabba Gabba.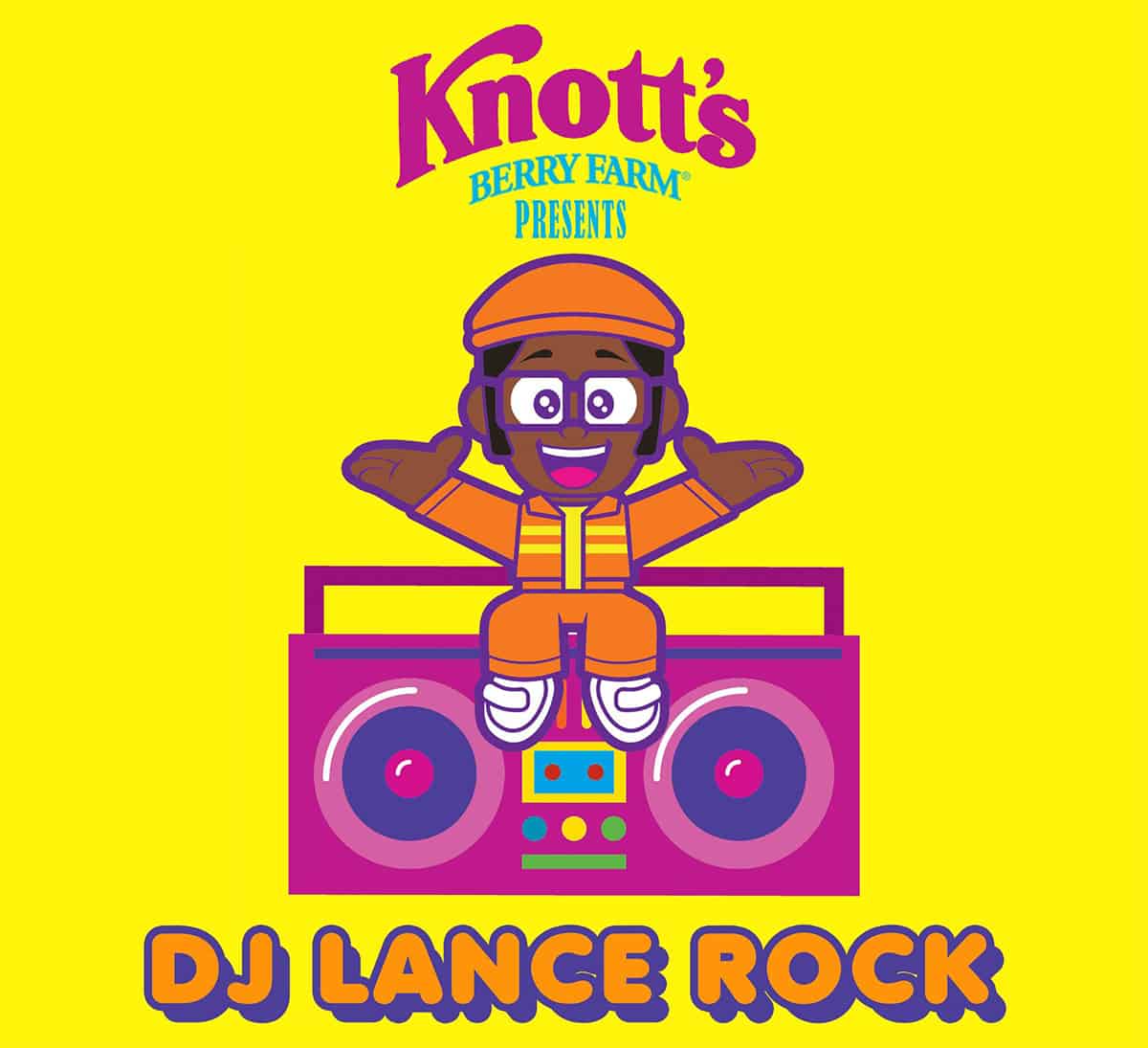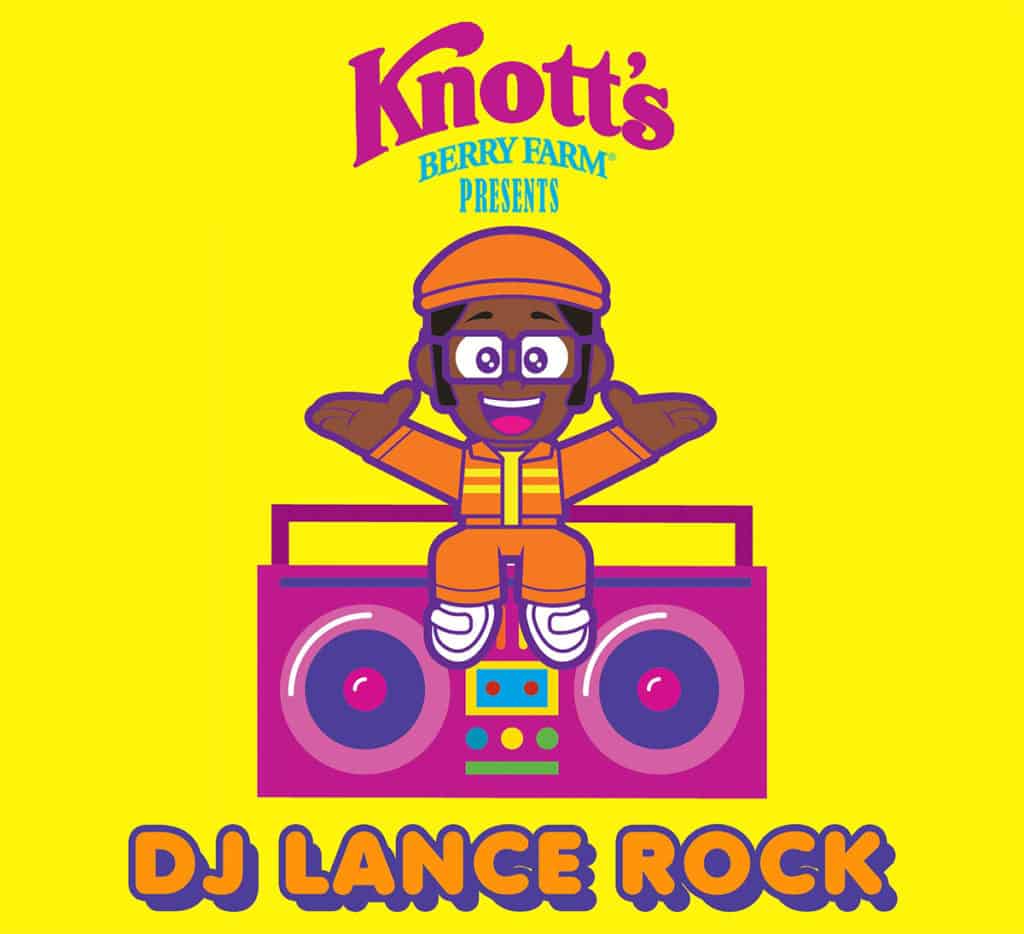 Knott's Berry Farm is great at offering something fun for everyone at their theme park. That's exactly why my family loves Knott's so much. This year's summer line up demonstrates this!
In addition to Knott's Summer Nights and Ghost Town Alive! You will find performances by the beloved DJ Lance Rock. He will be performing in the Walter Knott Theater in Knott's Berry Farm Presents DJ Lance Rock. And in this show, DJ Lance will bring his love of music, funky beats and family fun to the farm.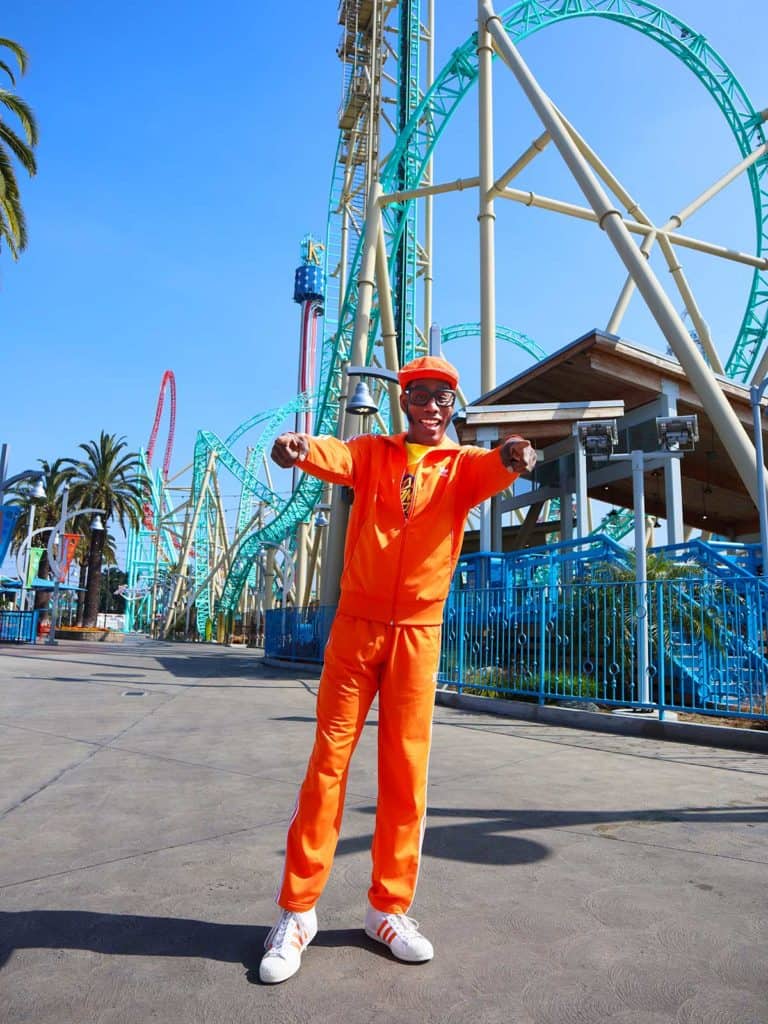 About the Two DJ Lance Rock Knott's Shows
During Knott's Berry Farm Presents DJ Lance Rock, DJ Lance and his friends will take you on a musical journey that combines his passion for music, dance, play and education through two separate shows, Let's Play! and Everybody Dance.
How exciting!
Let's Play! This show is a smart and energetic music show that of course, features DJ Lance Rock. On a rainy day, DJ Lance dreams up an entire world of play and imagination that takes place inside his apartment. By using his imagination, DJ Lance Rock finds a way to invent a day full of fun and play for everyone.
Everybody Dance. This show is an interactive show where DJ Lance Rock engages the audience through song and dance. While teaching the importance of staying active, DJ Lance sings and dances his way through his neighborhood. His own imagination helps spread and inspire good vibes, good music and big fun with the audience.
Having the chance to attend two different shows is an amazing opportunity for Knott's guests...especially DJ Lance Rock and Yo Gabba Gabba fans.
So when can you see the shows?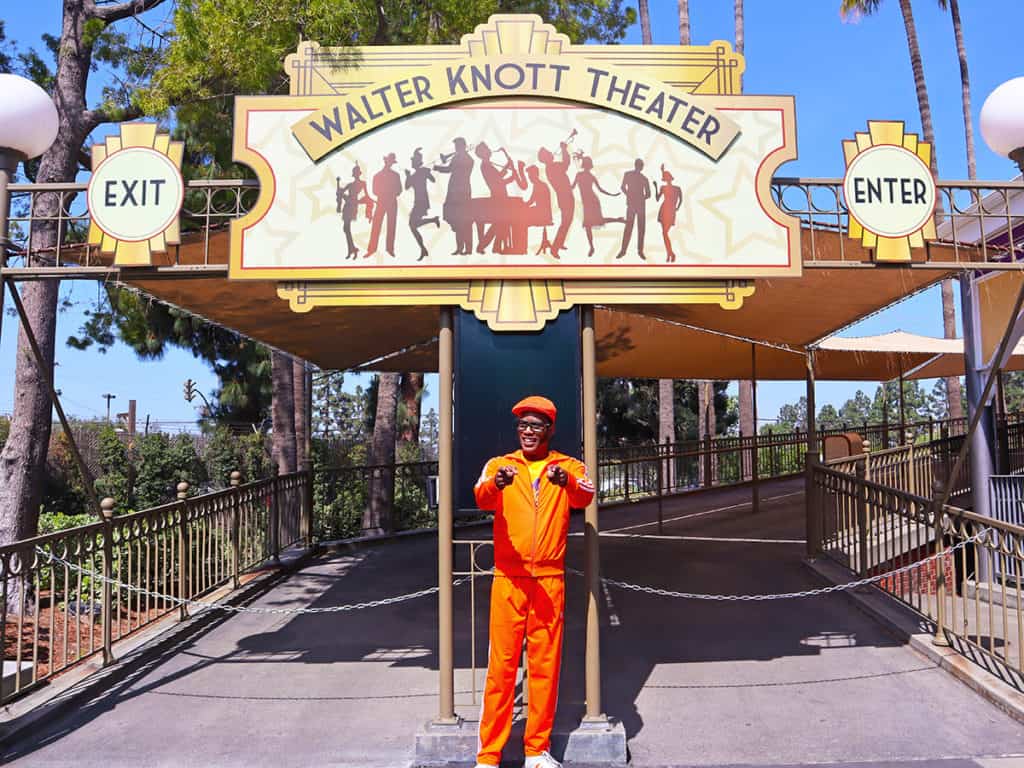 2022 DJ Lance Rock Show Dates at Knott's
The DJ Lance Rock shows will be on select days during the Knott's 2022 Summer Season. Here are the dates that have been announces so far:
May Show Dates: 21, 22, 28 & 29
June Show Dates: 4, 5, 11, 12, 18, 19, 25 & 26
July Show Dates: 2, 3, 4, 9, 10, 16, 17, 23, 24, 30 & 31
August Show Dates: 6, 7, 13, 14, 20, 21, 27 & 28
September Show Dates: 3, 4 & 5
Is Knott's Berry Farm Presents DJ Lance Rock included in admission?
Yes! You can go to the DJ Lance Rock show on any date above as long was you have a Knott's Berry Farm park ticket or Knott's Season Pass.
So come along to the farm this summer to sing and dance with DJ Lance Rock and make memories that last! Thank you Knott's Berry Farm for offering original adventures that can't be found anywhere else.