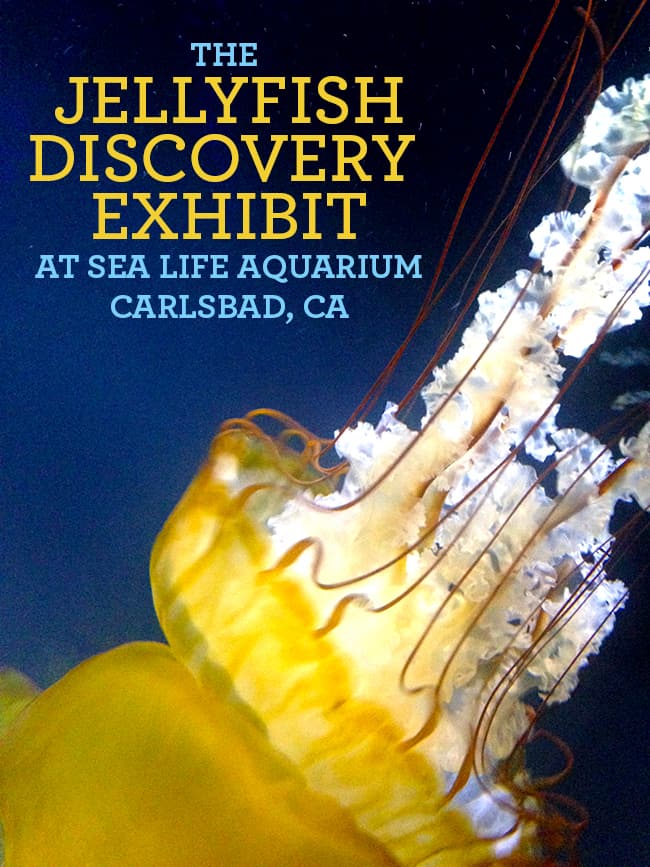 at few weeks ago, we were able to check out the new Jellyfish Discovery exhibit at Legoland's Sea life Aquarium. it is located within the Legoland Resort, and happens to be one of my boys favorite places to visit. Sealife is a great aquarium, and it is set up perfectly for kids and adults alike to enjoy and learn about the amazing life that lives within the ocean.
the all-new Jellyfish Discovery Exhibit just opened at Sealife last month, and it is really awesome. visitors are able to get unclose and see lots of different types of jellyfish. the special tanks are specially designed to light up and move the jellyfish naturally and allow visitors to see them swim and swirl about.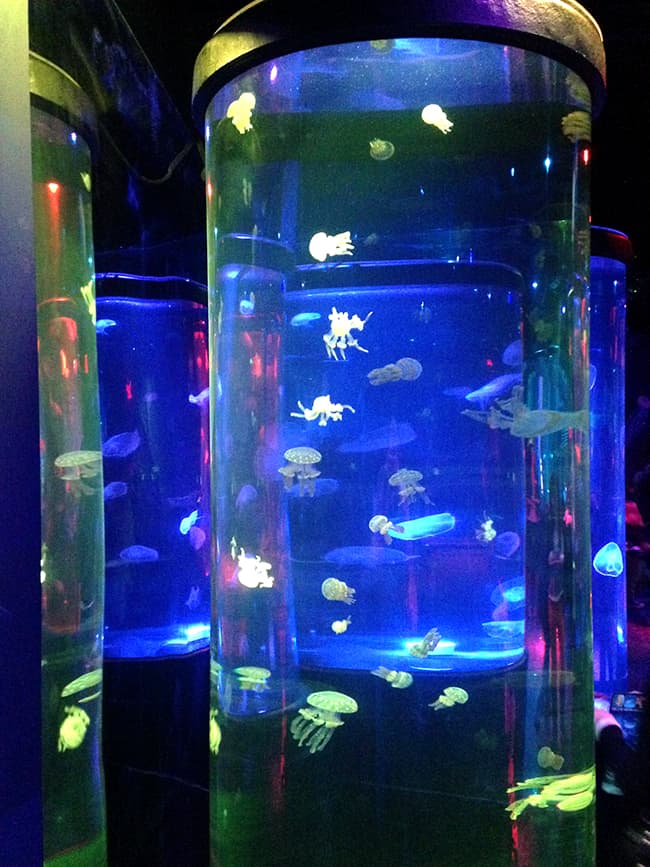 the boys really enjoyed learning about the Jellyfish, there are lots of facts and interactive boards for guests to read and learn from.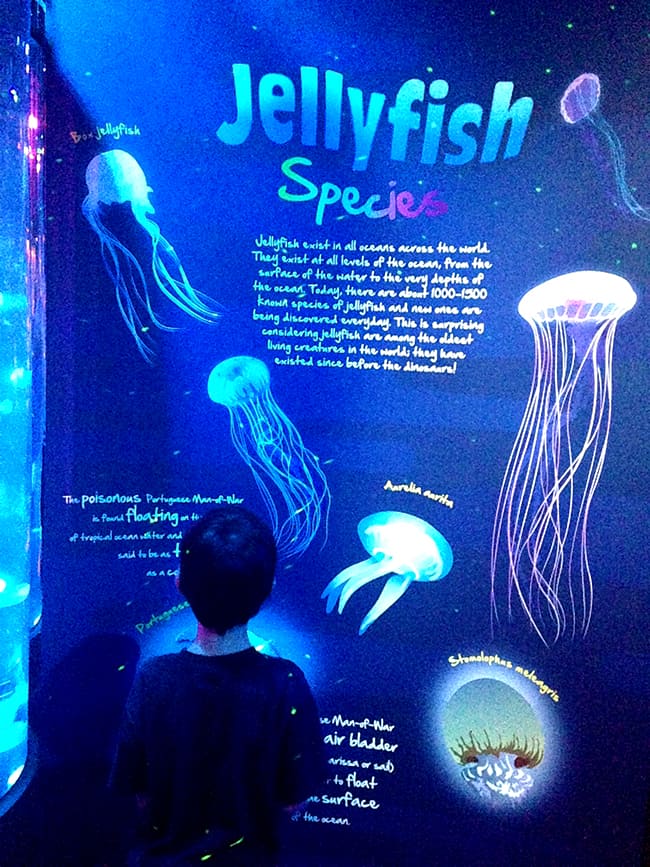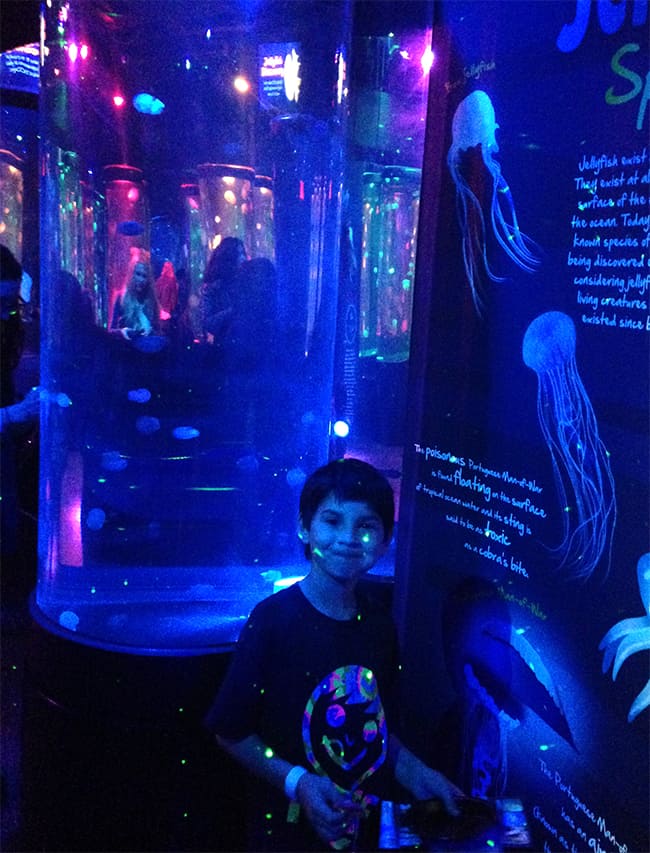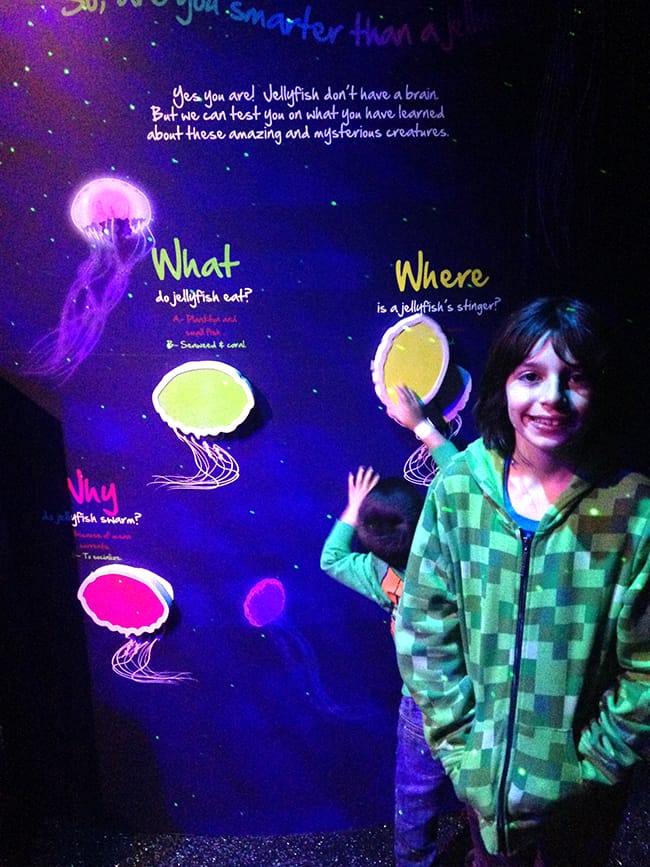 you can even watch a movie about Jellyfish and have a Q & A session with a Sealife employee. it was really great to get all our questions answered.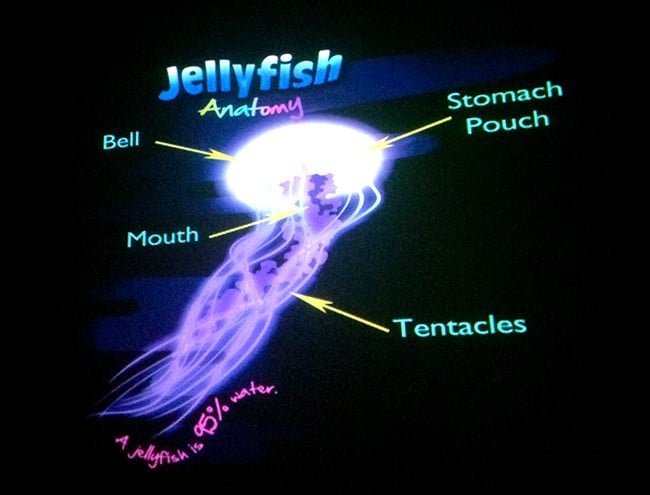 we especially loved being able to see the jellyfish up close. we even got to touch one.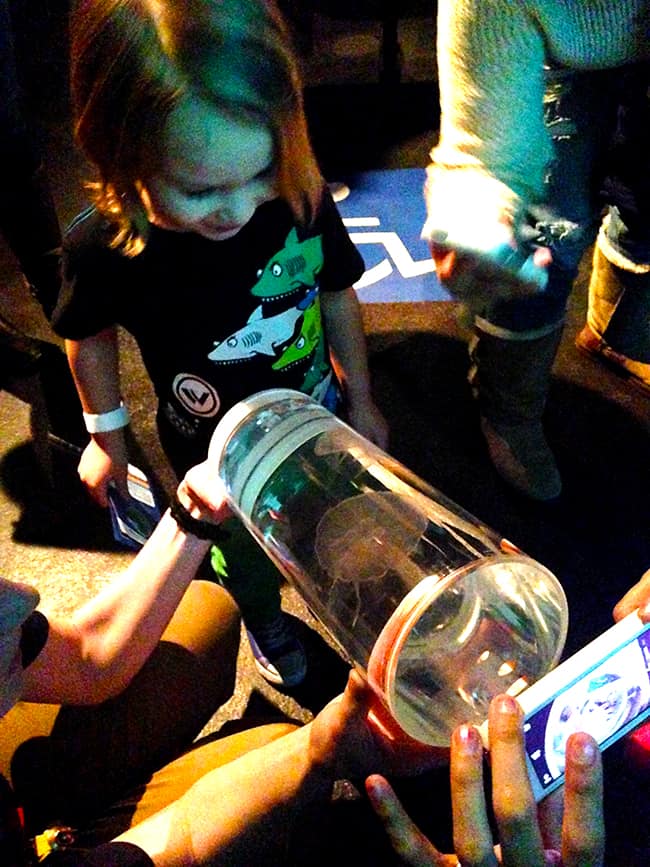 the entire exhibit….actually, the entire aquarium is soothing and relaxing. there is something about the water and fish that is mesmerizing. plus, it's nice and cool and is a great place to escape to on a hot day.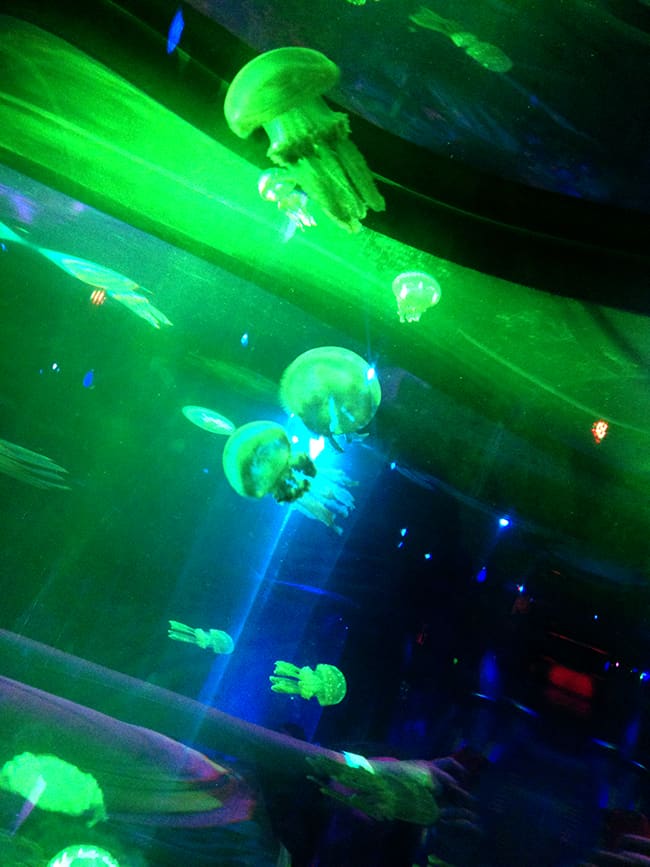 jellyfish are truly are amazing creatures….i mean, check out these guys!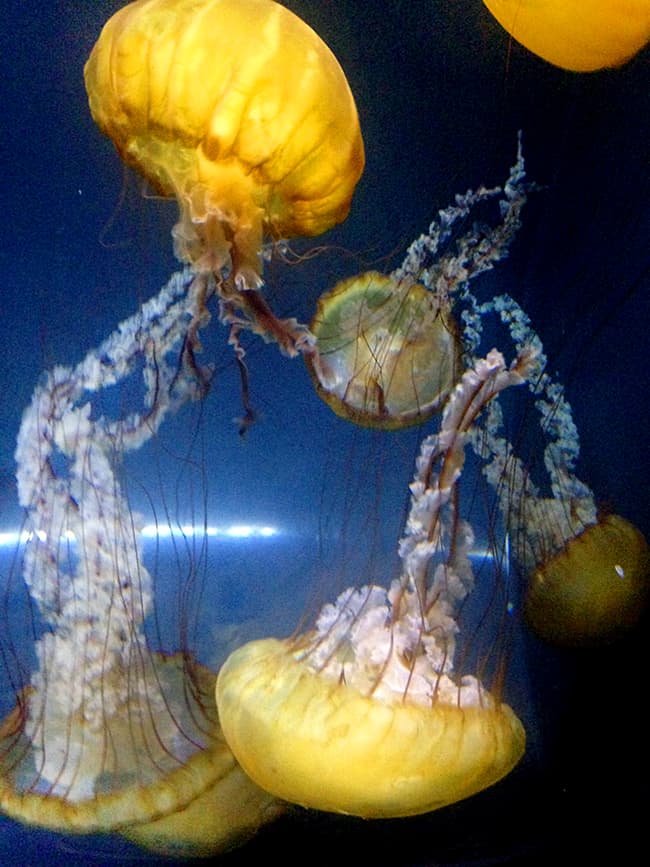 thank you Sea Life for creating such a fun and educational exhibit. we really enjoyed learning all about Jellyfish.