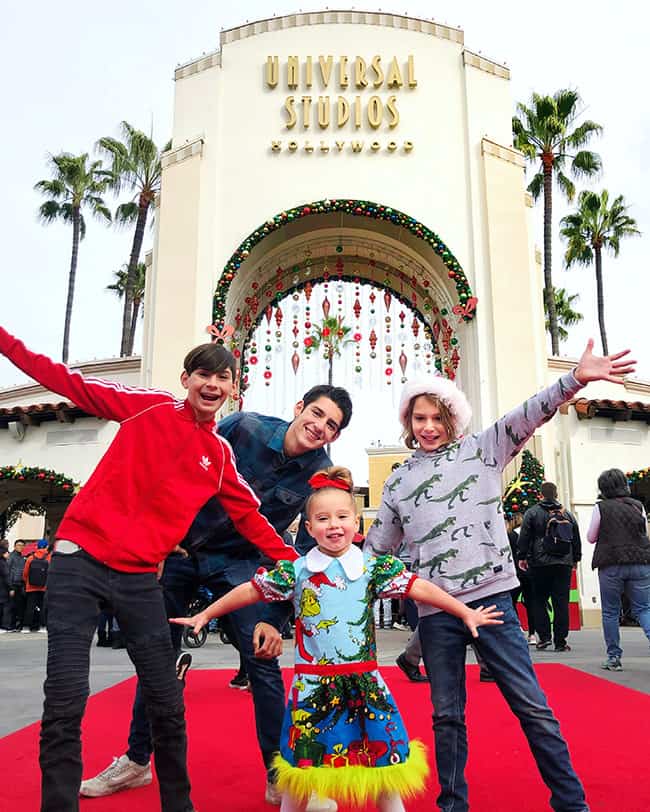 When we visited Universal Studios Hollywood this month, we were super excited to experience everything Christmas that Universal had to offer. Most of all, we were excited to go to GRINCHMAS! It has been a couple years since we had visited GRINCHMAS and wanted to get a dose of Holiday Whobilation before the end of the year.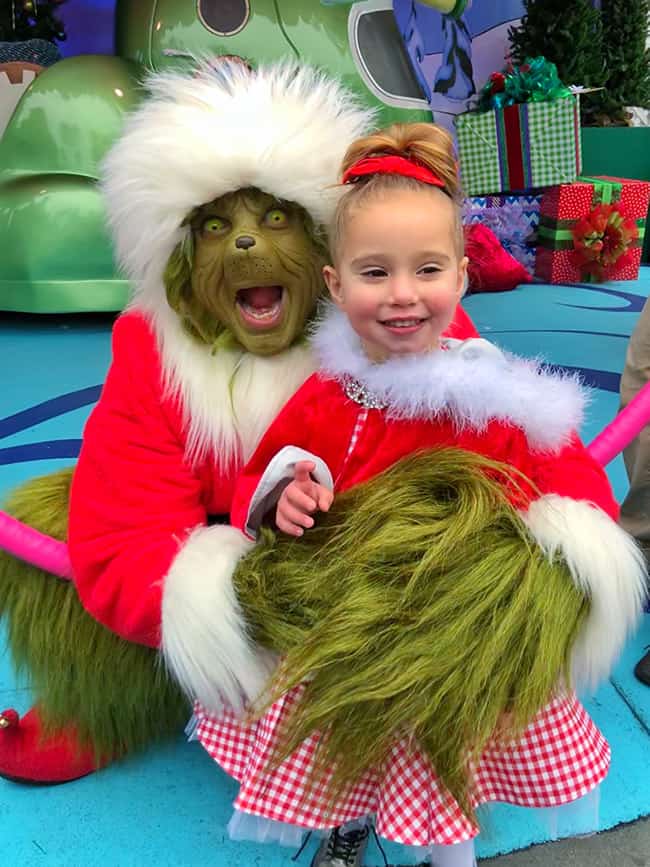 What to Expect at Grinchmas
What we love about GRINCHMAS is that you feel like you are transferred into Whoville. There are lots of Whos walking around and they are more than happy to visit, play and take photos with you. You can visit the Grinch himself, although the line gets pretty long. I recommend heading there as soon as you enter the park to try and beat the lines.
Visiting the GRINCH is a hilarious experience and so so good. He is 100% THE GRINCH and tells jokes and take photos and just makes the whole experience magical.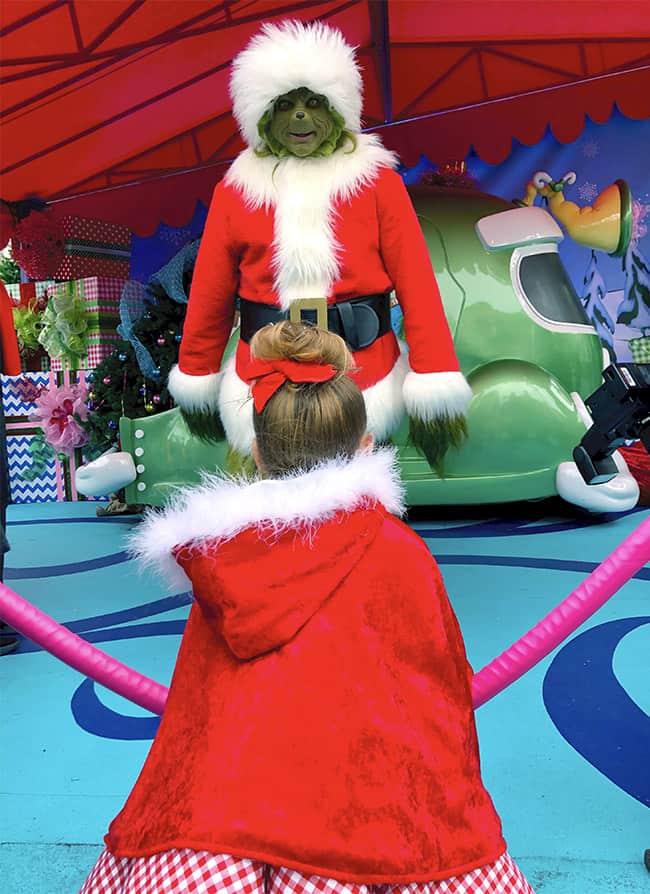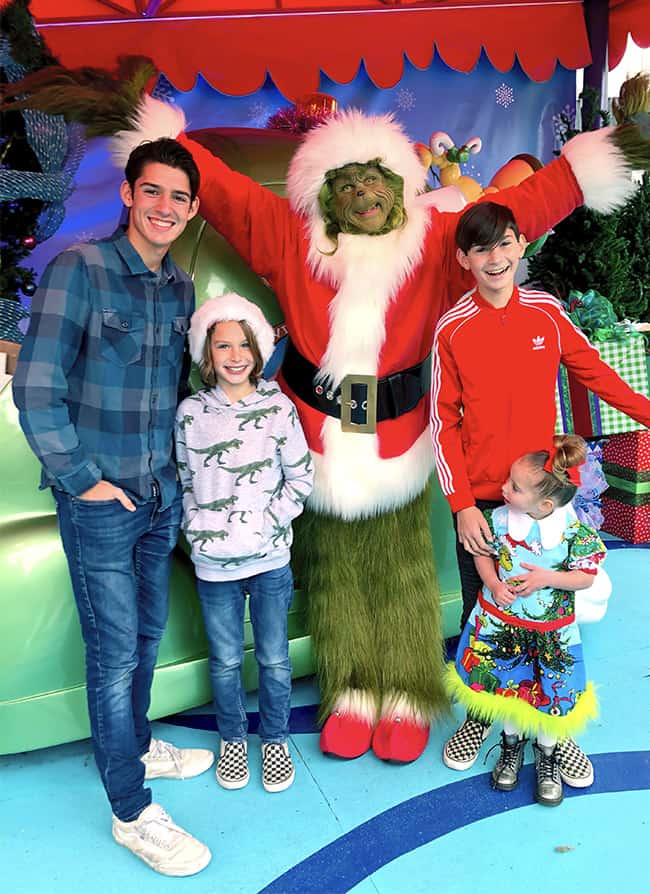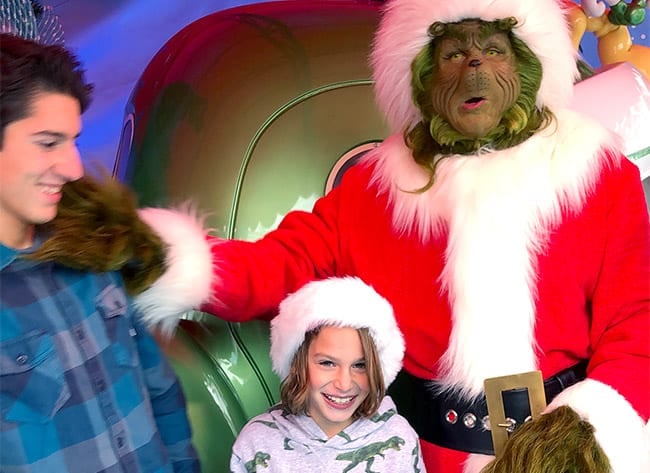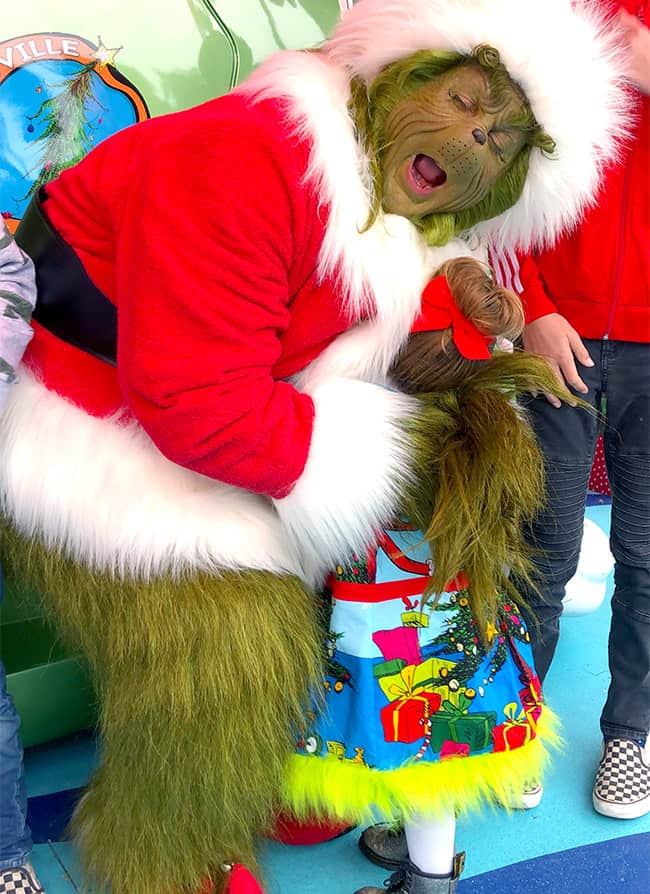 You can even meet the GRINCH's faithful dog Max....oh so cute!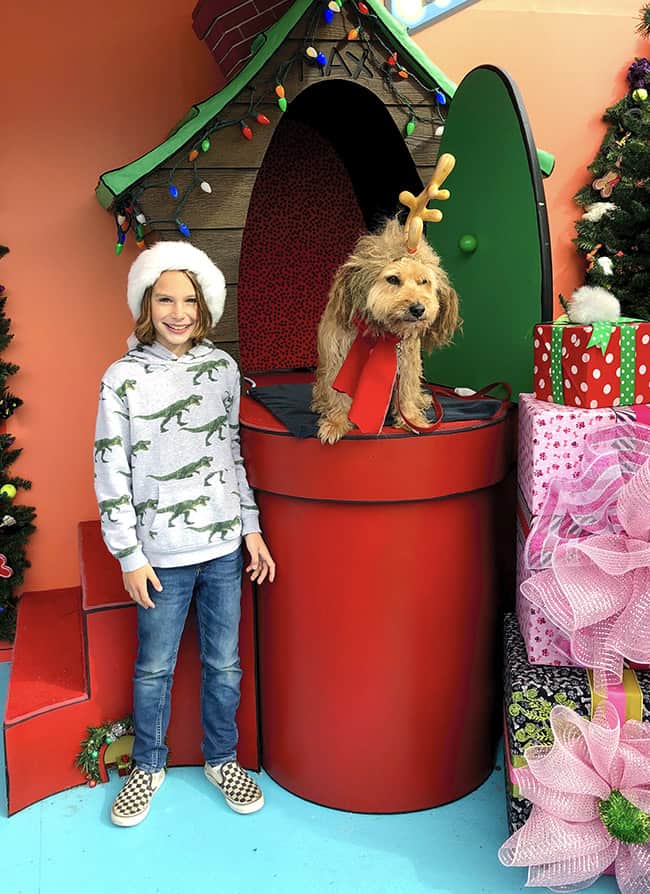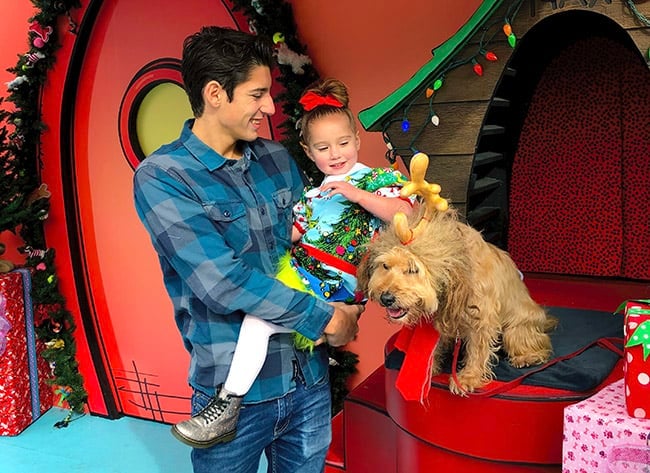 Plus, there are so many more Who-ville Whos to meet. Make sure to take a photo by the all-new state-of-the-art, topsy-turvey "Grinchmas" tree, twisting and turning over 55 feet in height. And then head back at the end of the day for the nightly "Grinchmas" tree lighting ceremony accompanied by a snowfall flurry.
Check out all these photos I took of our time at GRINCHMAS. The best part was dressing Dani up as Cindy Lou Who and getting the most adorable photos ever. It truly made our experience extra special.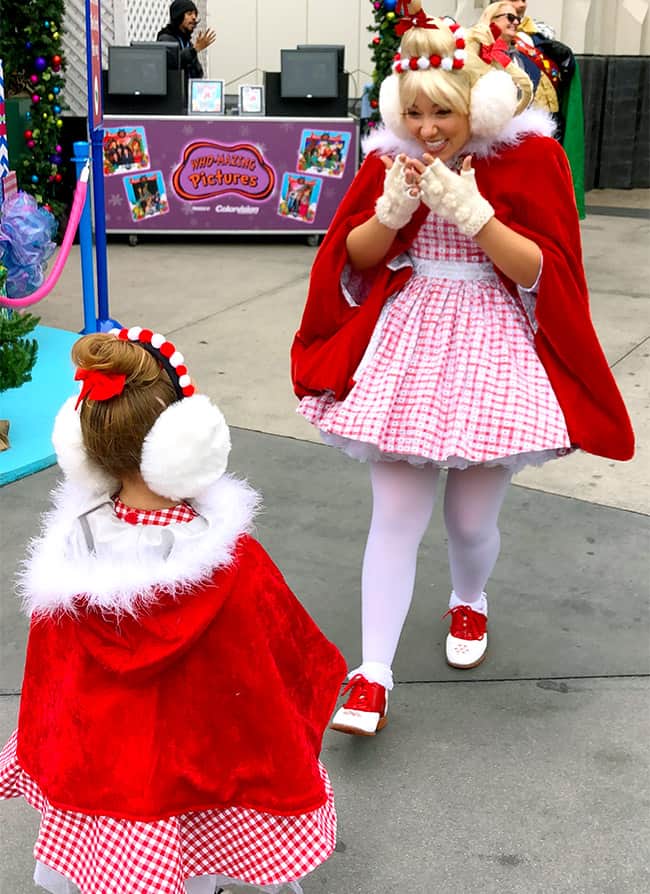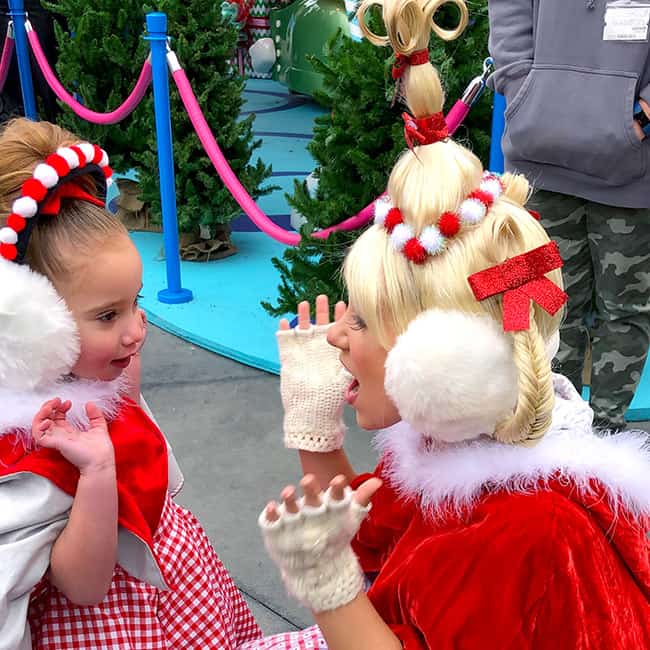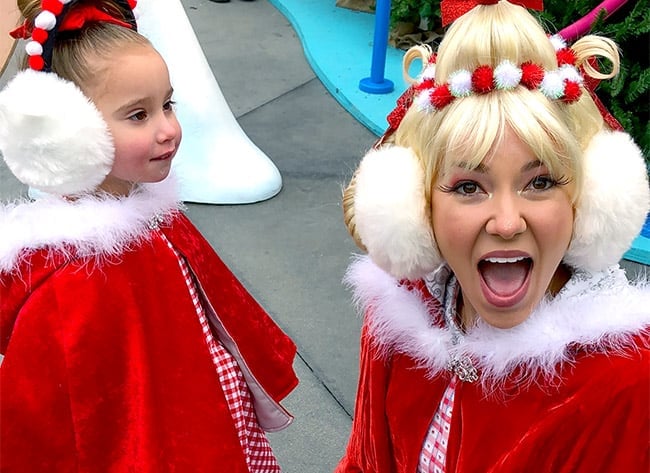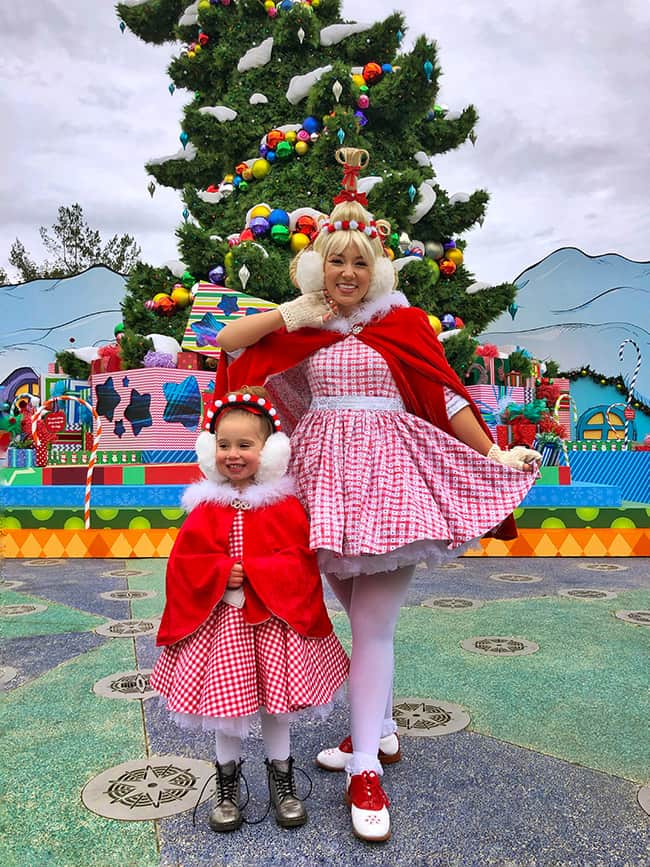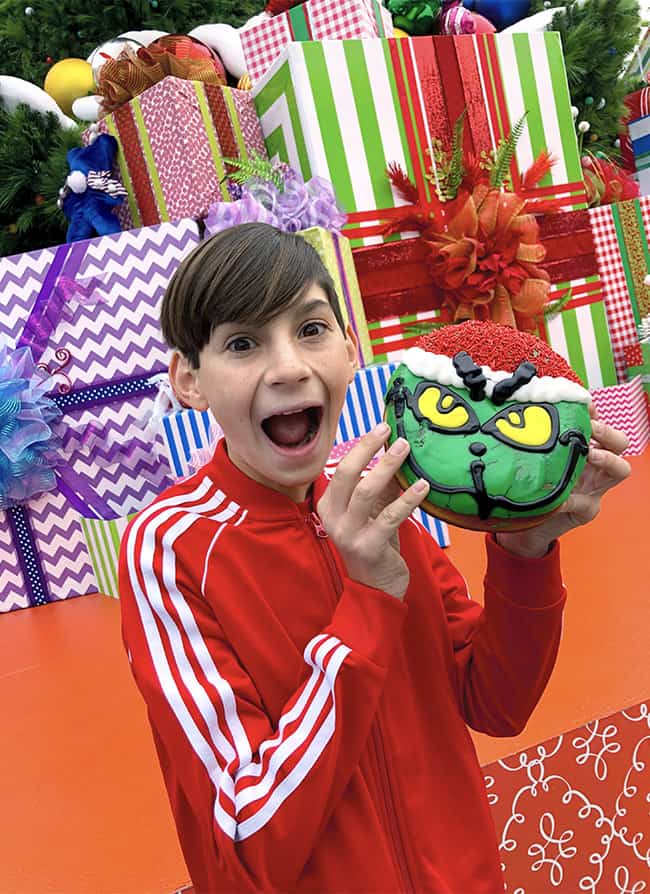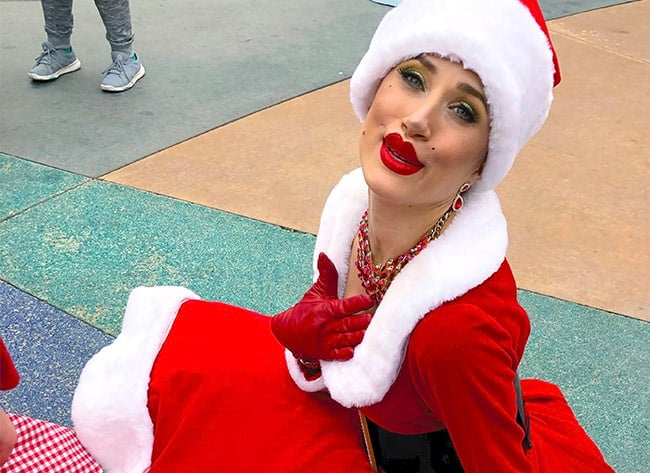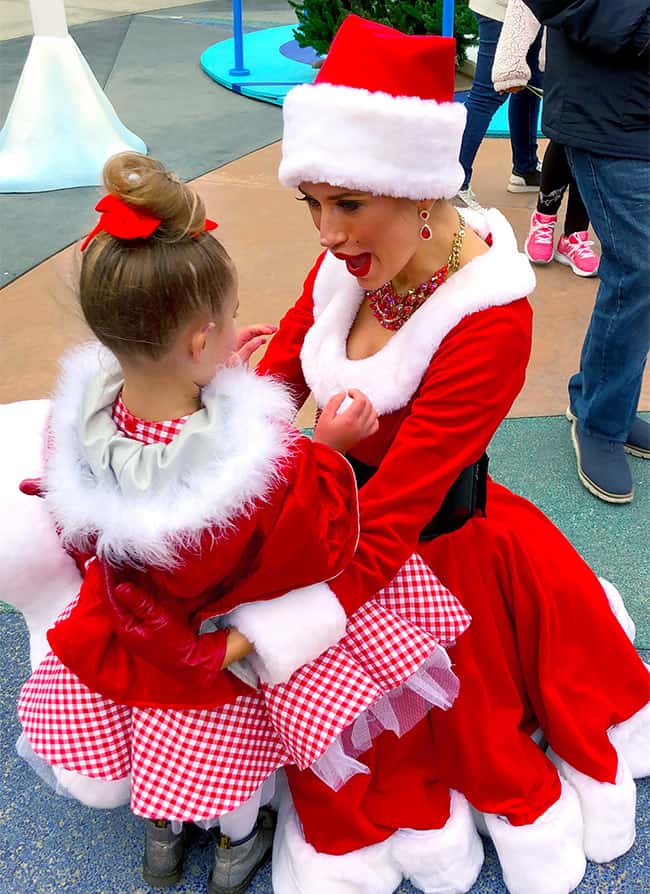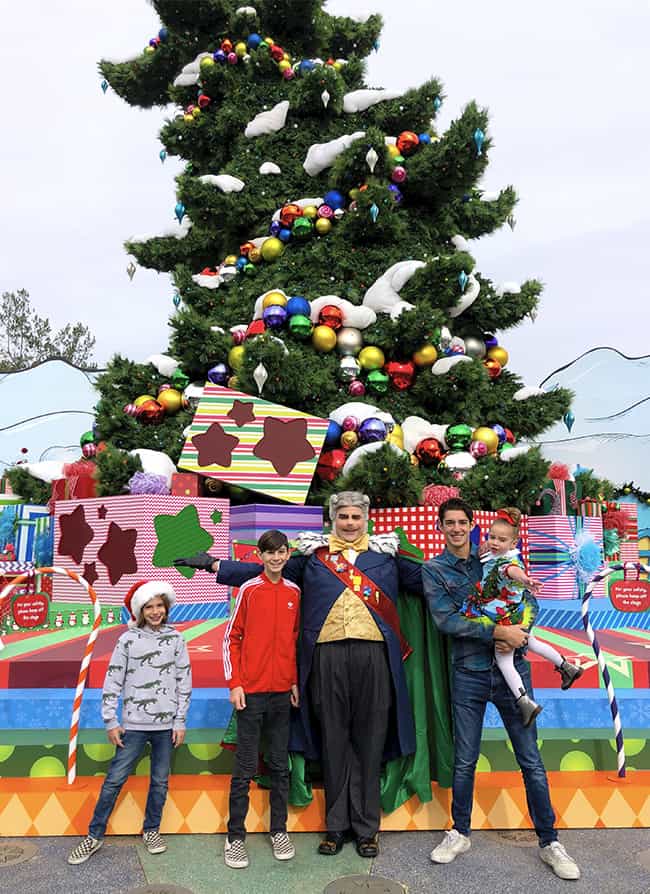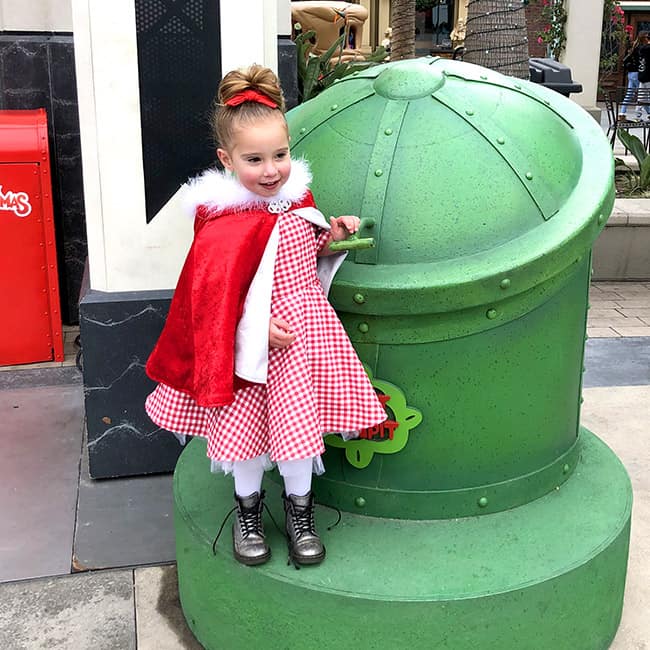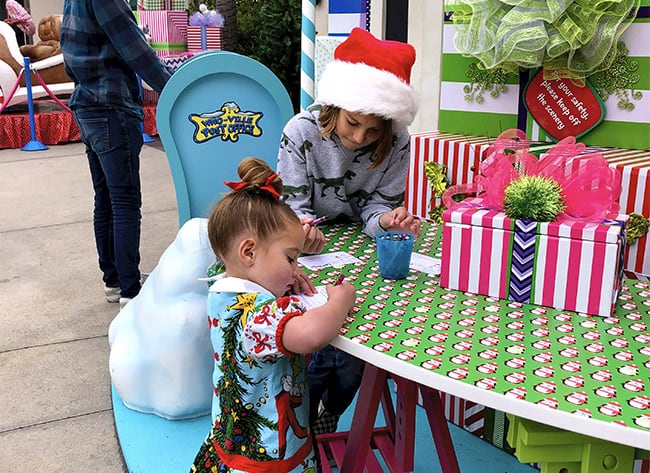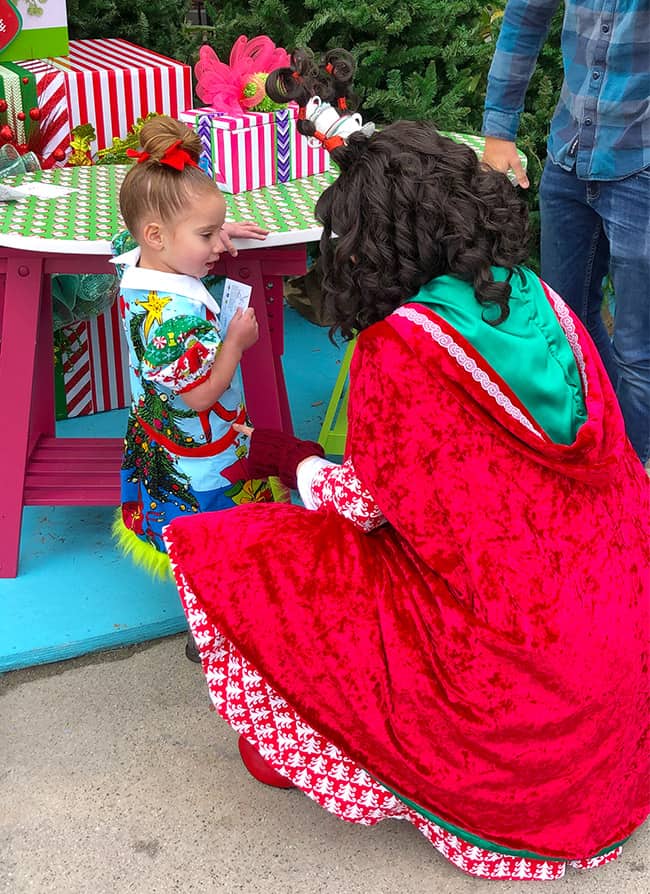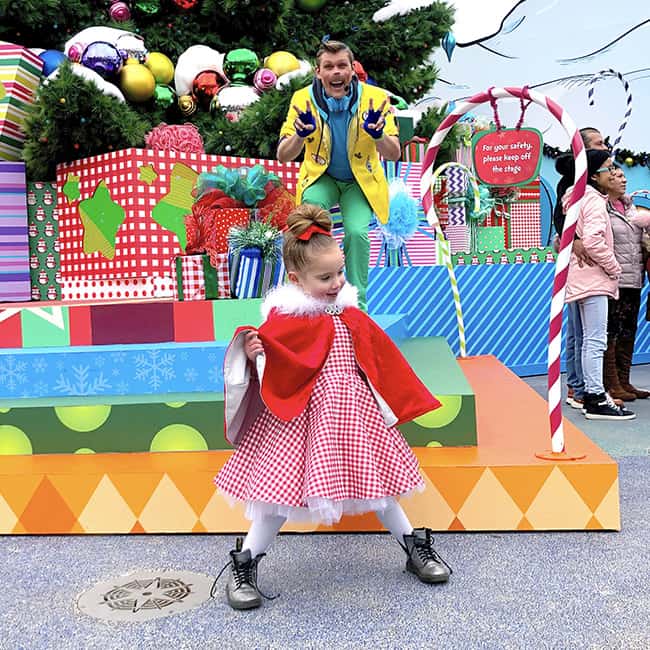 We really loved the new tree and the tree lighting ceremony!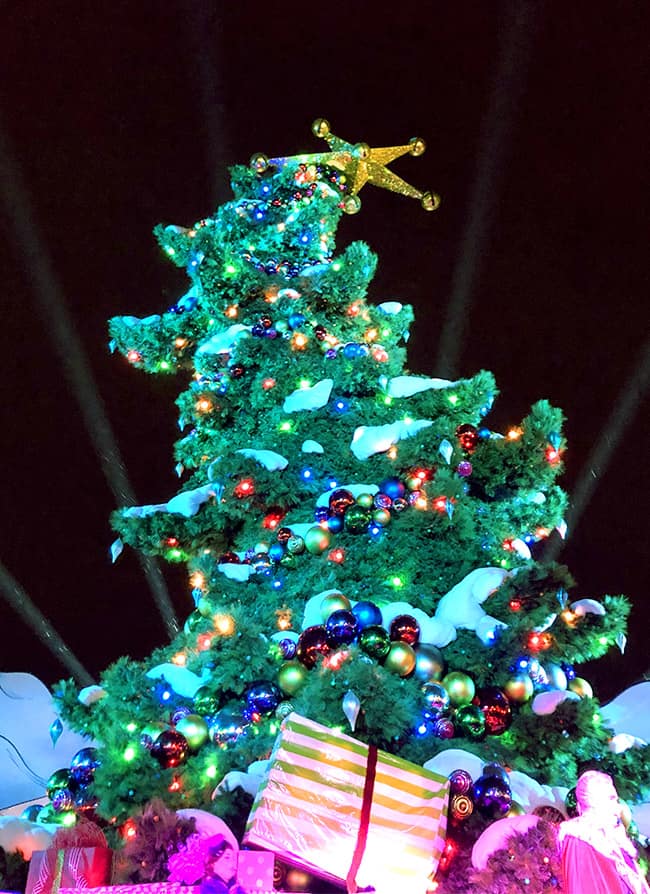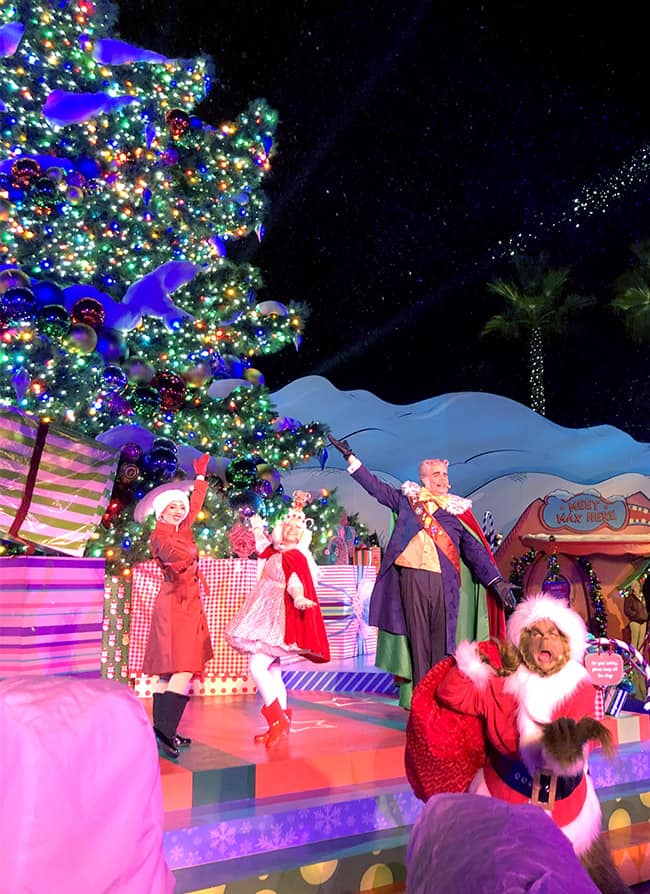 The Universal Studios Hollywood Studio Tour is Great for all Ages
After enjoying GRINCHMAS, everyone wanted to go on the Studio Tour. The great thing about this ride is that everyone of all ages can go on it. We like that it changes a little bit each time you go depending on which studio sets are being used, so you get a new experience every time. Plus you get to go on the favorite parts such as Fast and Furious and King Kong Skull Island. And it's always fun to get attacked by Jaws! We could go on the Studio Tour over and over, and it's a great ride to go on when you need to rest your feet a little bit.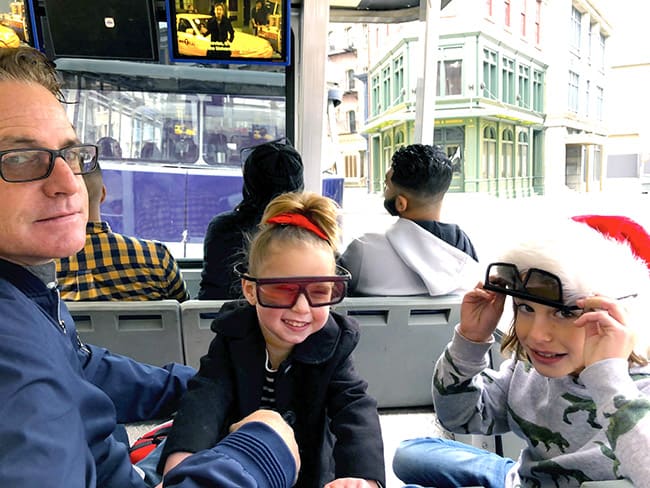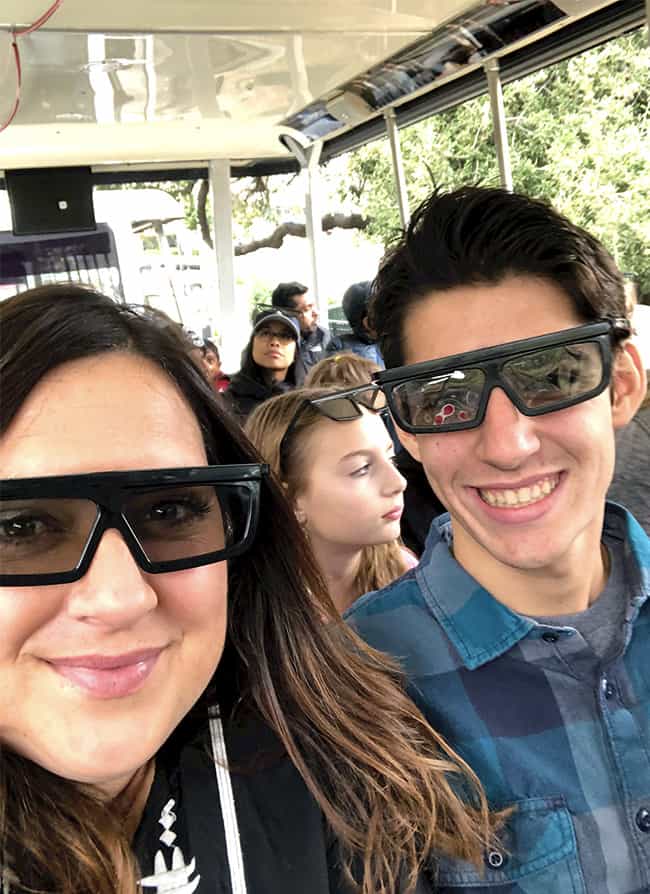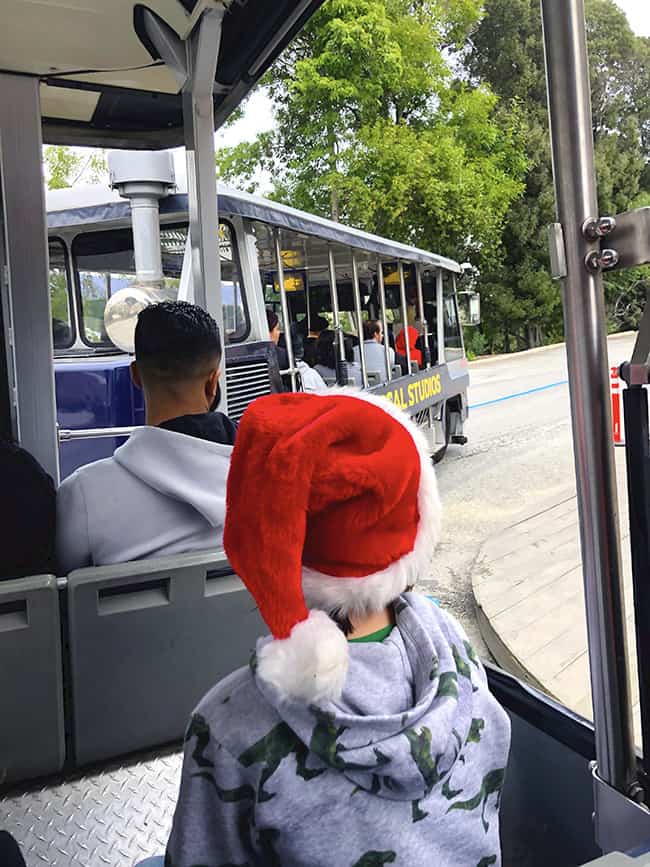 I have to tell you this, so that you can be prepared...as we were not and it affected our trip.
Be Prepared for the Cold at Universal Studios Hollywood
It's been cold in Southern California this month! But we were not prepared for how cold it got at Universal Studios Hollywood during our visit. We felt like this snowman photo.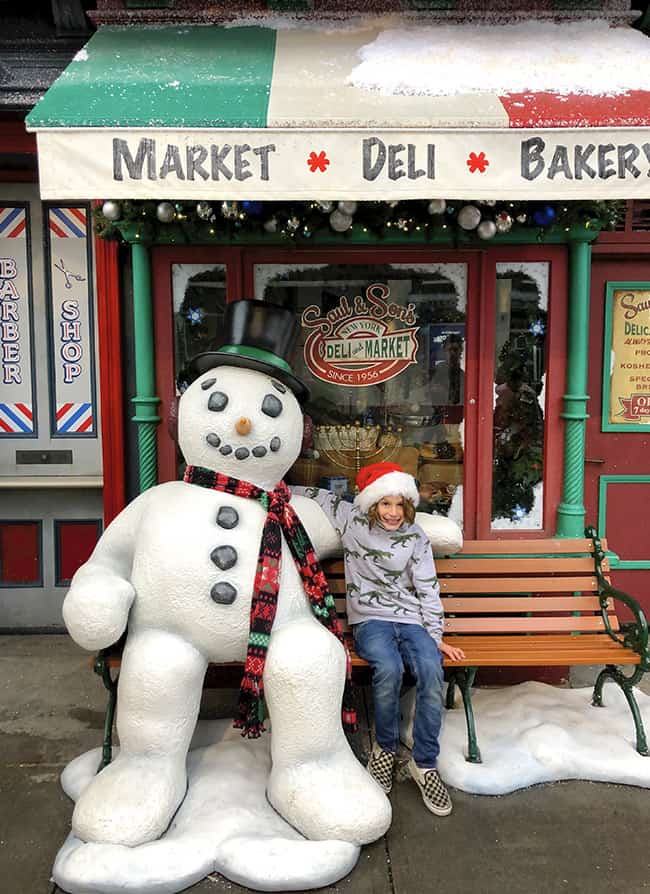 We thought a sweatshirt would be enough to keep us warm at night. We were wrong. As soon as the sun set, which was extra early, the chill was more than we cold bear (I don't know why, but it was colder at Universal, than it was outside the park). And it was not only cold, it also rained. We got wet on top of being cold, and everyone was miserable. We had to buy jackets, gloves and hats....and we were still cold. BTW...they sell these great GRINCH gloves for a really good price!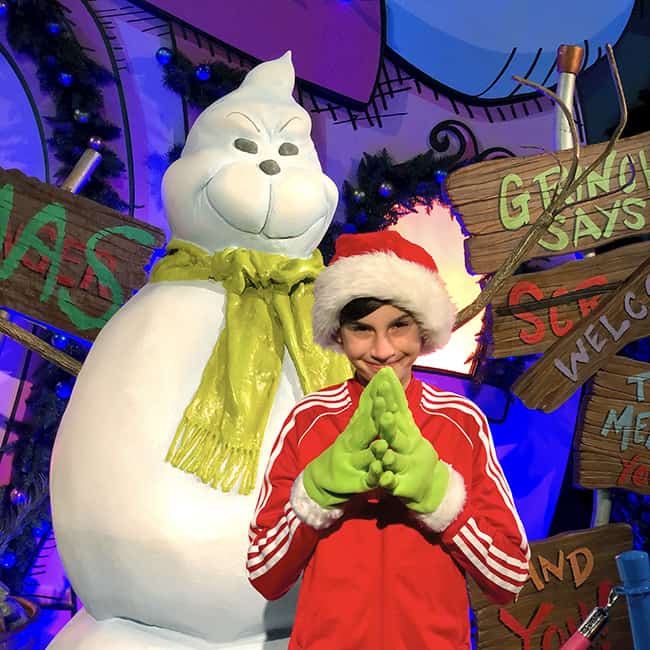 So make sure to bring lots of warm clothes, gloves and hats if it is even a little bit cold that day. You can keep everything in your car and get them if you need them. The parking structure is close and easy to access. I would hate for you to get in the predicament that we did! We ended up leaving early which was a bummer, because we love Universal Studios so much!
Despite the cold, we managed to fit a few more experiences into our visit before the cold took us over. A few of us rode the new Jurassic World ride (crazy kids!) and then we stopped by the Raptor Encounter and saw a baby raptor.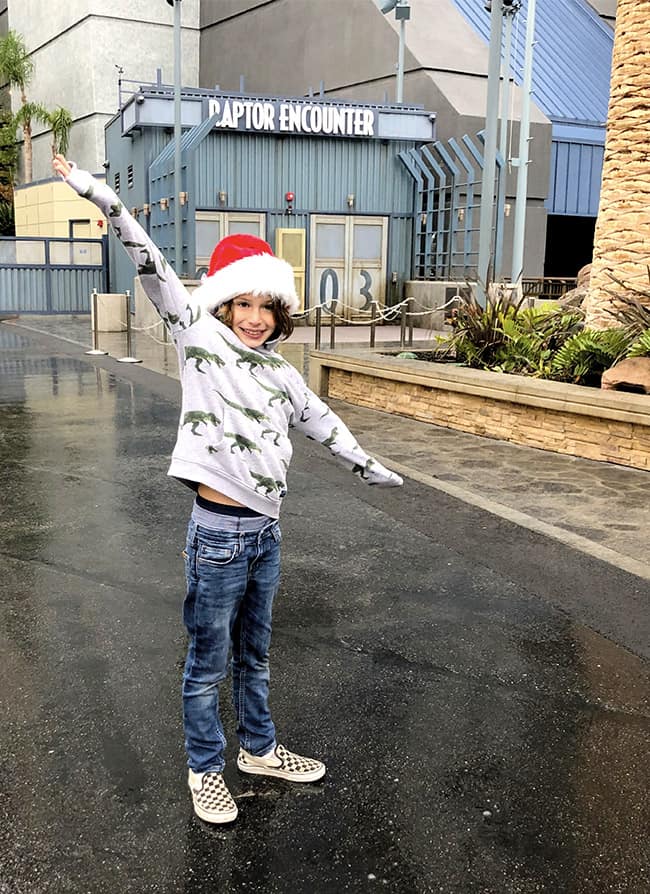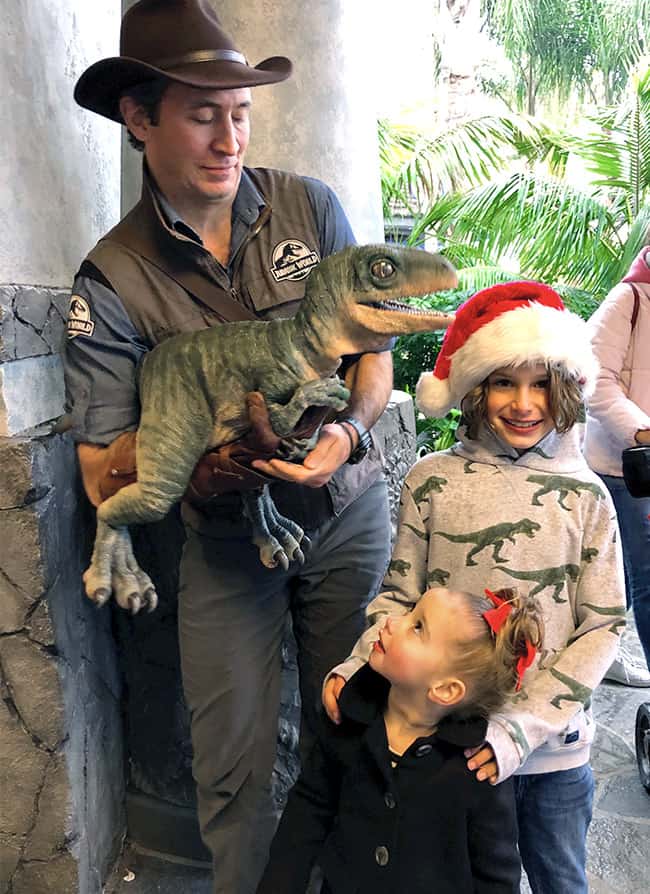 Then we took a few fun holiday photo opts. and then checked out some of the Christmas lights throughout the park.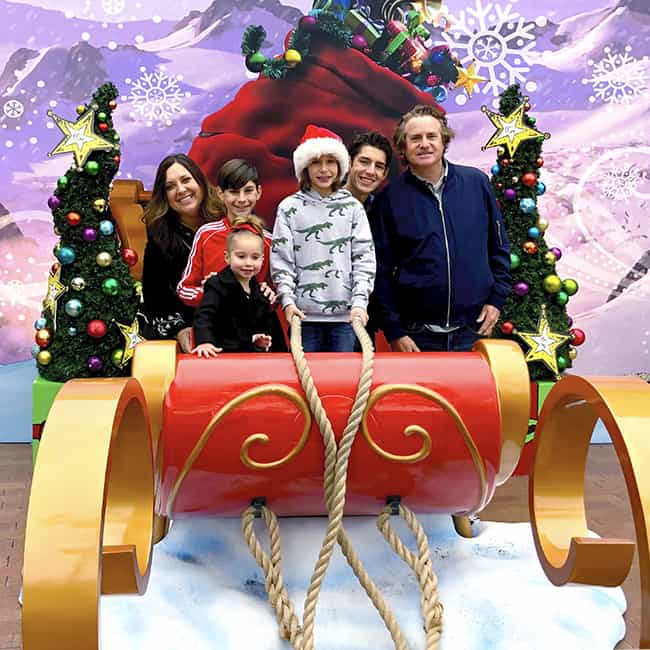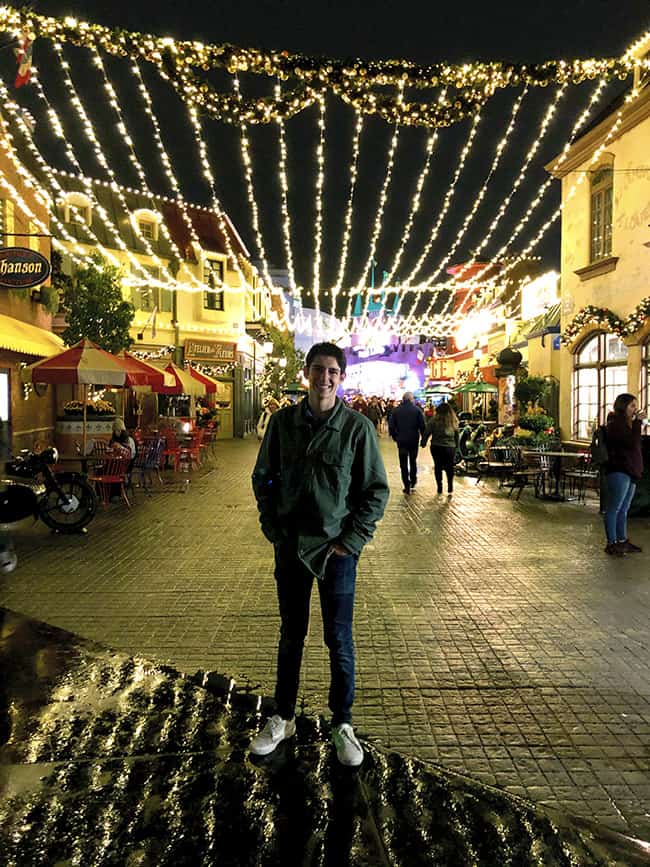 We couldn't come to Universal Studios Hollywood and not visit the Wizarding World of Harry Potter. It's all dressed up for the holidays you know! You can even see and a cappella Frog Choir where Hogwarts students entertain guests with their harmonized holiday themed songs. And if you are looking for Holiday-themed fare and hot butterbeer, then head over to "The Three Broomsticks"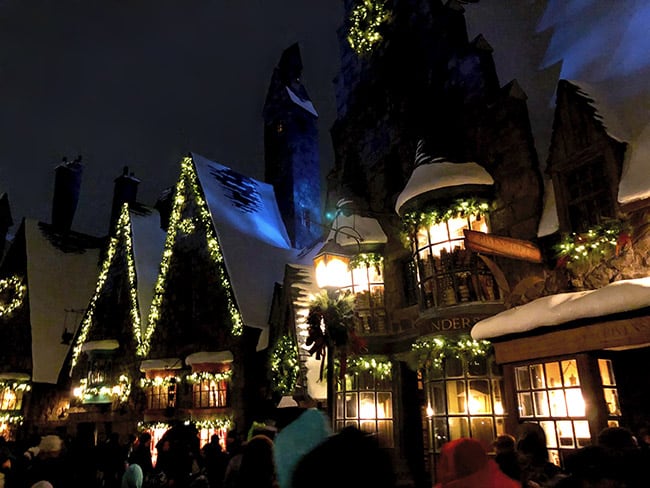 Finally, we checked out "The Magic of Christmas at Hogwarts Castle" dazzling light show. We love this show, and managed to get to the first showing. luckily, it plays multiple times each night, and since it takes place up on the castle, you don't have to worry about finding a good place to view it.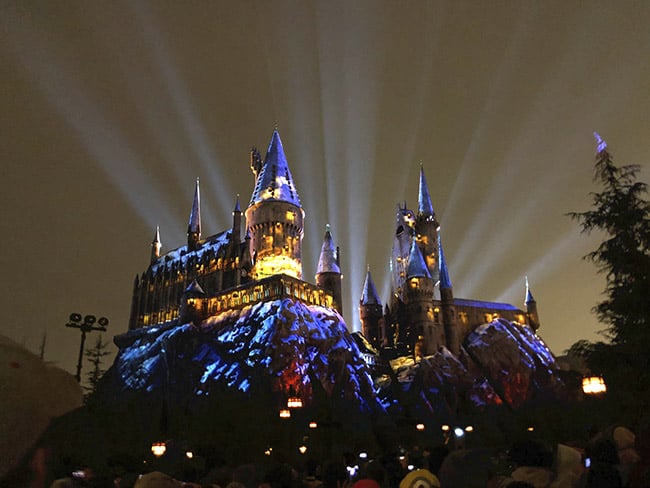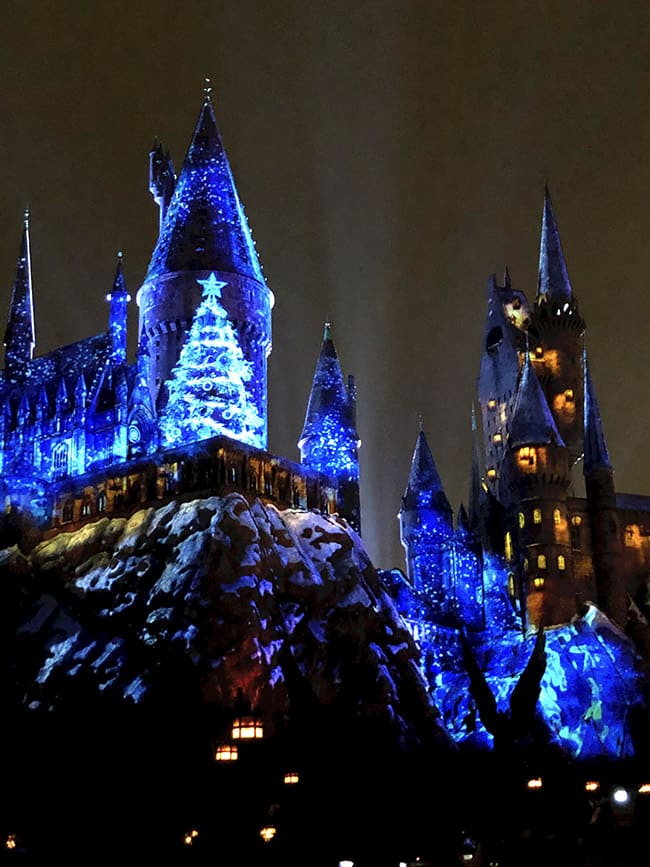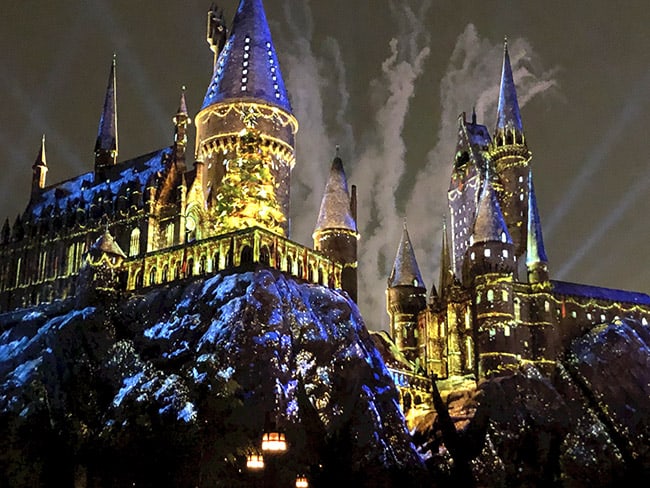 Wow, what a day! We had sooooo much fun. Just an overall nice day....even despite the cold getting the best of us. Universal Studios Hollywood has so much to offer and has top notch shows and rides. "Christmas in The Wizarding World of Harry Potter" and "Grinchmas," runs daily from Thursday, November 28 through Sunday, December 29, so get there before the end of the year. It's a great choice to take out of town guests and a great place to go if you want a dose of Holiday Cheer!