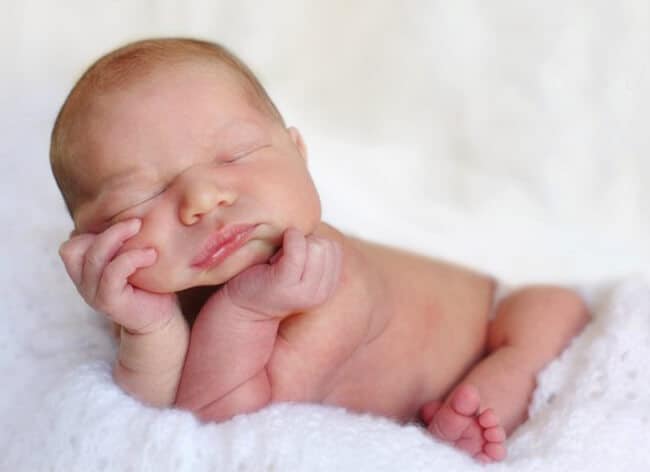 Guest post by Pamela Pimentel, RN, CEO of MOMS Orange County
At the start of a new year, many resolve to take better care of themselves, including mothers-to-be. That's why the month of January is the ideal time to recognize Birth Defects Prevention Month and National Folic Acid Awareness Week, observed Jan. 5-11, so women can make healthy choices to increase their chances of having a healthy baby.
However, the National Birth Defects Prevention Network (NBDPN) notes that many pregnancies are not planned, so the organization suggests all women should follow certain guidelines. At MOMS Orange County, a nonprofit organization serving low-income pregnant women for more than 22 years, we support this advice.
Unfortunately, not all birth defects can be prevented. One in 33 babies delivered in the United States is born with a birth defect, the NBDPN estimates. The good news is that all women, including teens, can lower their risk of having a baby born with a birth defect by making a PACT throughout their reproductive years.
MOMS Orange County joins with NBDPN in encouraging all women and their loved ones to:
• Plan ahead
• Avoid harmful substances
• Choose a healthy lifestyle
• Talk to your doctor
By following this PACT, a woman can increase her chance of having a healthy baby.
In addition, the Centers for Disease Control and Prevention offers these reminders for mothers-to-be:
• Take a vitamin with 400 micrograms (mcg) folic acid every daily
• Avoid alcohol, tobacco and street drugs
• Keep hands clean by washing them often with soap and water to prevent infections
• See a healthcare professional regularly
• Talk with the healthcare professional about any medical problems and medicine use (both prescription and over-the-counter)
• Ask about avoiding any substances at work or at home that might be harmful to a developing baby
• Eat a healthy, balanced diet
• Avoid unpasteurized (raw) milk and foods made from it
• Do not eat raw or undercooked meat
• Eat a bowl of breakfast cereal that has 100 percent of the daily value of folic acid daily (check the label)
Mothers can help prevent birth defects by keeping up these healthy habits, taking advantage of early prenatal care and going to every doctor's appointment.
About the author–With over 38 years of experience in maternal/child health, Pamela Pimentel, RN, CEO of MOMS Orange County, is an expert when it comes to mothers and babies. Since 2000, Pimentel has led MOMS Orange County in helping at-risk mothers and their families have healthy babies through the nonprofit's services of providing access to prenatal care, health screenings, infant development screenings, health education and referral services through monthly home visits and group classes. Among her many awards and accolades, she has been honored as March of Dimes Nursing Executive of the Year, as the National Latina Business Woman Leader of the Year, and with Senator Lou Correa's "Women Making a Difference" Award. To learn more about Pimentel and MOMS Orange County, visit www.momsorangecounty.org.