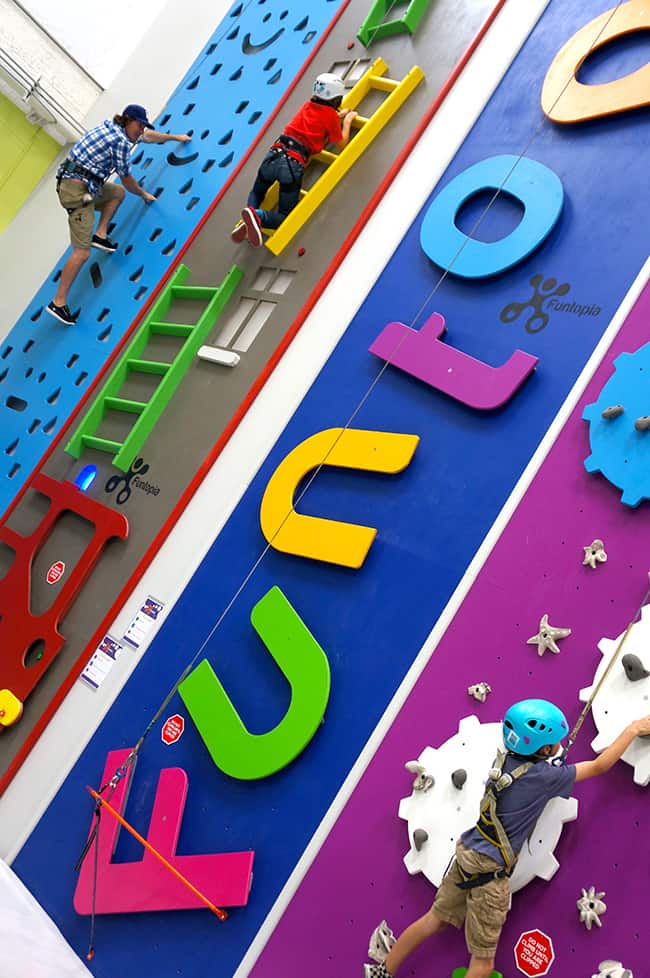 last week we had the opportunity to check out Funtopia at Sender One in Santa Ana…and WOW, it was so AWESOME, and i didn't even know it existed until now. Funtopia is an indoor, interactive center filled with climbing themed challenges for kids and adults. the colorful obstacles and energetic staff makes climbing super fun and educational for kids and even adults.
before you head into the Funtopia climbing area, you are fitted with a harness and helmet. children should be a least 40 pounds to play, and instructors show a quick video to show you how to play on the Funtopia equipment.
the harnesses you wear, can quickly be connected to different rope pulleys all over the Funtopia facility by the trained instructors. everything has been planned out with safety in mind. and there are many different obstacles and play things to try out at Funtopia. you can jump across the air and land on a velcro wall that will leave you hanging….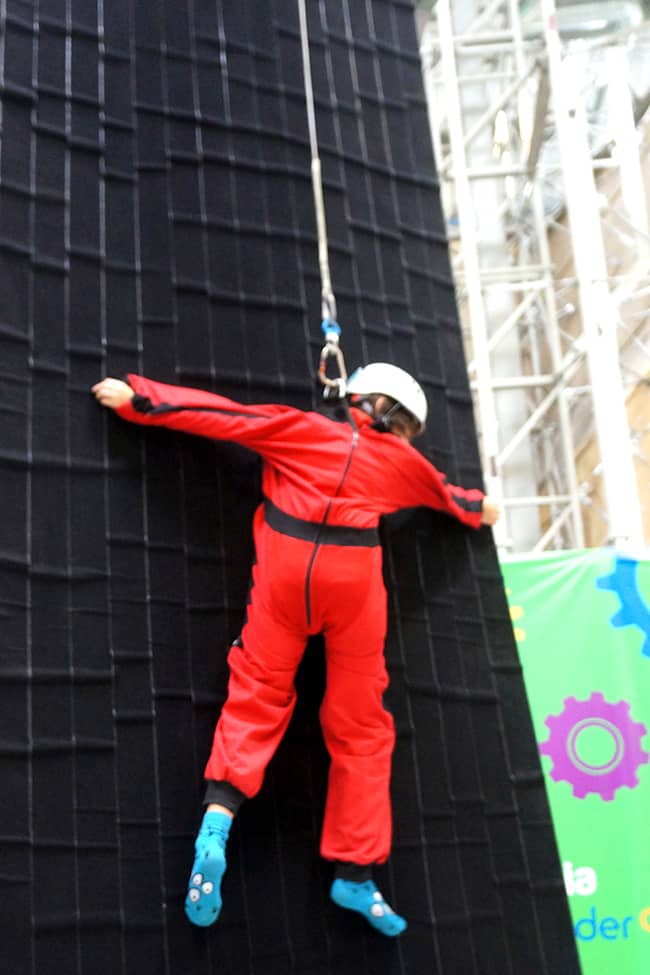 or climb up the glow in the dark tunnel, all the way to the top….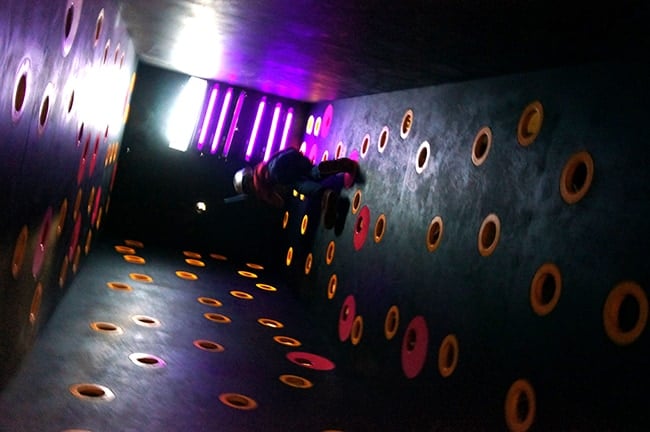 and climb up obstacles while solving a maze.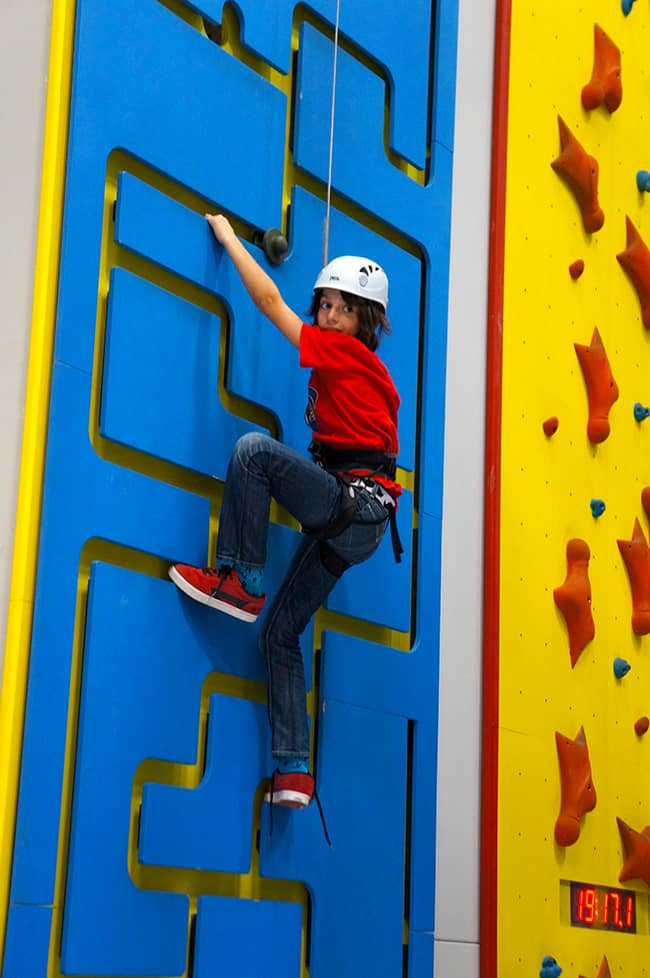 my husband loved the giant slide…where you hold onto a handle bar and get pulled up as high as you want and the let go. it's scarier than you think he said…"it feel like you are dropping."
even i couldn't resist and got in on the action….everyone was just having too much fun for me not too. and somehow i got talked into climbing up on this high platform and jumping over to that hanging bar thing and then letting myself drop about 16' to the ground. it is WAY more scary than it looks in this photo…but it was totally fun and worth the rush.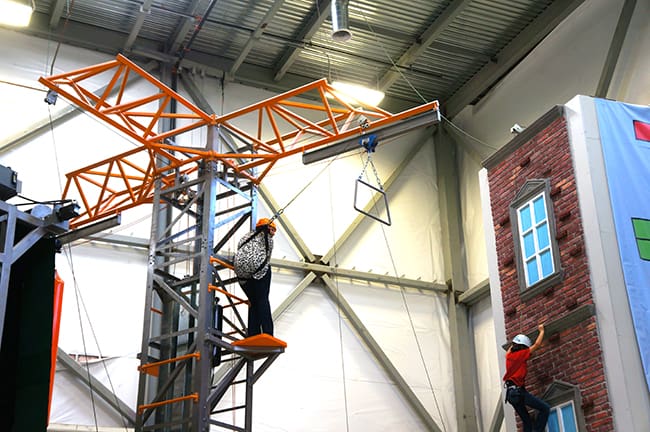 what i LOVE about our experience at Funtopia, was that my children were able to try something new and conquer some of their fears of heights. you would never guess that they were afraid to climb up the walls when they first arrived. by the end of their session, they were climbing all the way to the top of the obstacles. i was not only amazed, but proud of my boys for accomplishing this feat.
even my little guy loved Funtopia. he was a little shy to climb the big walls, but he was content playing with the foam blocks and hanging on from the ropes. you can even stack up the blocks to climb on…..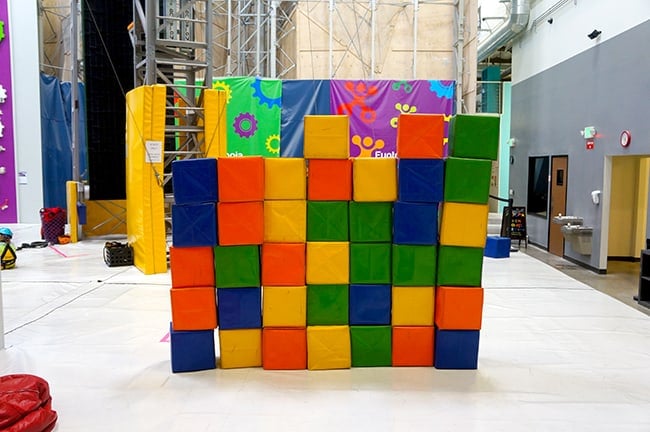 or have someone swing you into them. CRASH!!!!
before we left Funtopia, we took a tour of the Sender One facility to see the rest of the professional rock climbing walls. all i can say is WOW. i have never seen anything like it. it is 25,000 square feet of climbing surface with walls up to 50 feet high.there is extensive bouldering terrain and training equipment. you have the option to take climbing classes or join the gym and climb on your own. there are many options.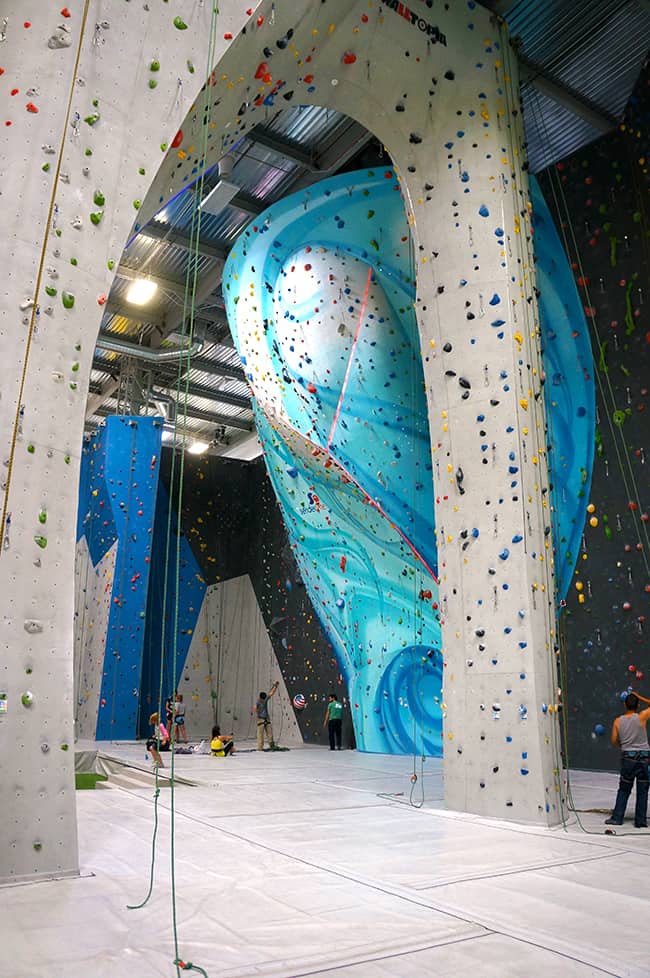 i think a climbing class would make a really fun date night.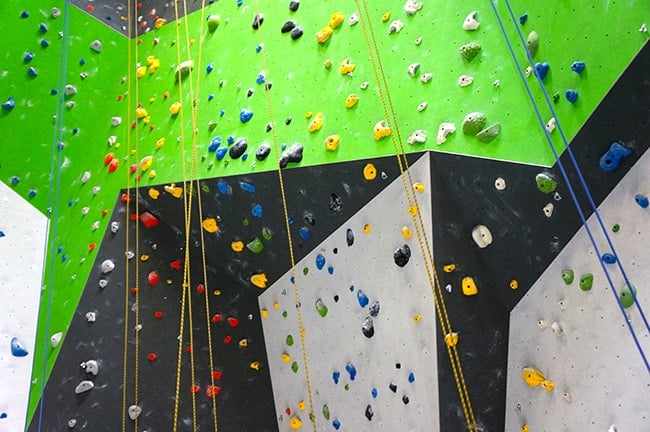 it think the pictures explain it themselves to the amount of fun we had at Funtopia. we will definitely be visiting again and again. thank you Funtopia for the awesome experience…we had a blast!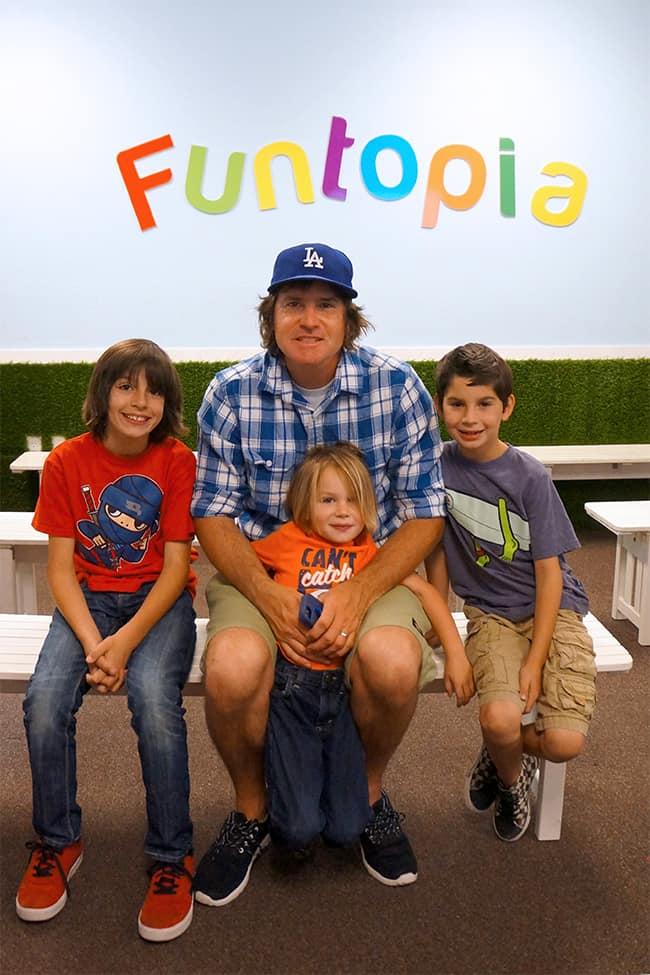 tips for visiting Funtopia
• brings sock and tennis shoes
• must be 40 lbs
• fill out waiver online before you go.
• make reservations to ensure your spot.
• parents can watch and help children, or even join in the fun
Admission to Funtopia
$17 per climber | $3 extra for drop slide or jump catch | $5 extra for both drop slide or jump catch
for hours of operation more information about Funtopia or the Sender One facility, please visit their website.

EXCITING NEWS!!!!  Funtopia will be having 8 different weeks of camps for kids this summer – every week has a different theme and will be having days full of awesome things to do. this camp will be great for the kids to learn some more serious rock climbing (ie how to tie knots, how to belay, etc) as well as incorporate funtopia elements on one of the days. they will be offering full and half day options.
click here to find more information on Funtopia summer camps
and just for Sandy Toes & Popsicles readers…the first 10 families to sign up will receive $20 off per child on summer camps by using this promo code SANDYTOES_SUMMERCAMP
{ disclosure: this is not a sponsored post. are family was invited guest of Funtopia in order to review the facility. all thoughts and opinions are a bazillion times my own. }