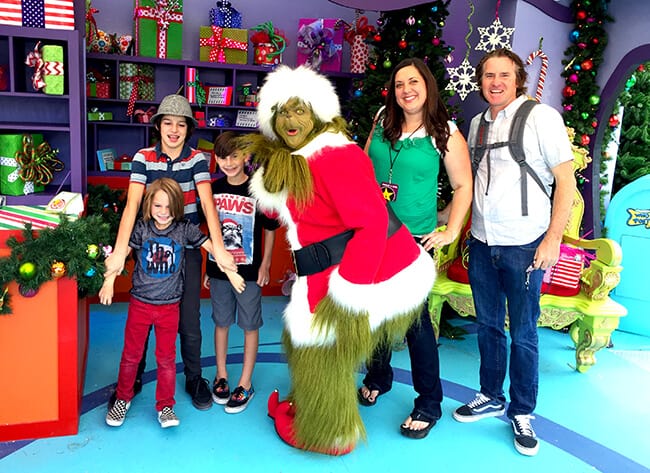 this past weekend, the boys and i headed up to L.A. to check out Grinchmas at Universal Studios Hollywood. until this year, i hadn't been to Universal Studios Hollywood since i was 18 years old, and my kids hadn't ever been. however, we have had couple of opportunities to visit this year, and it's quickly becoming one of our favorite places to visit.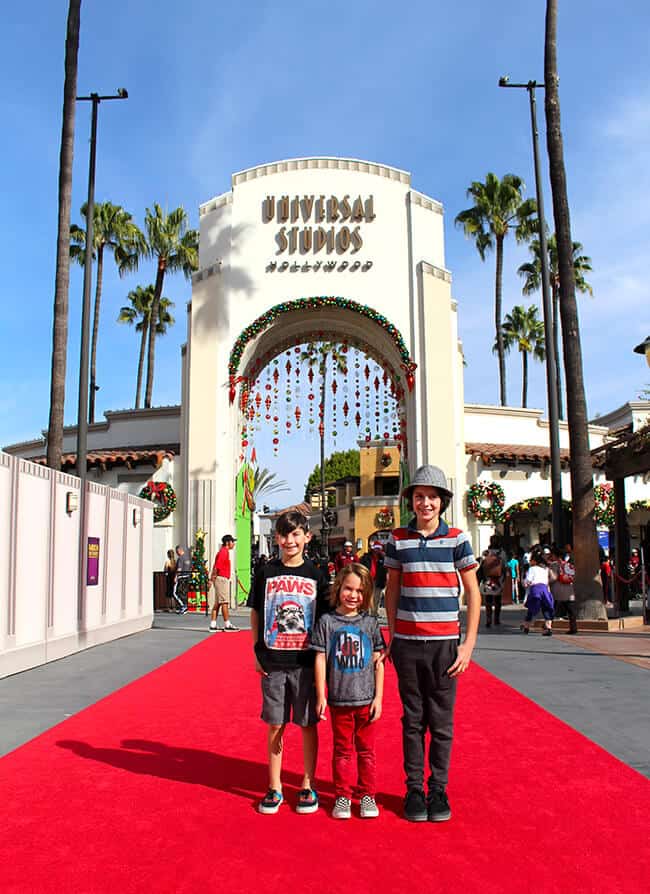 right now, Universal Studios is all dressed up for the holidays, and you can definitely feel Christmas cheer in the air.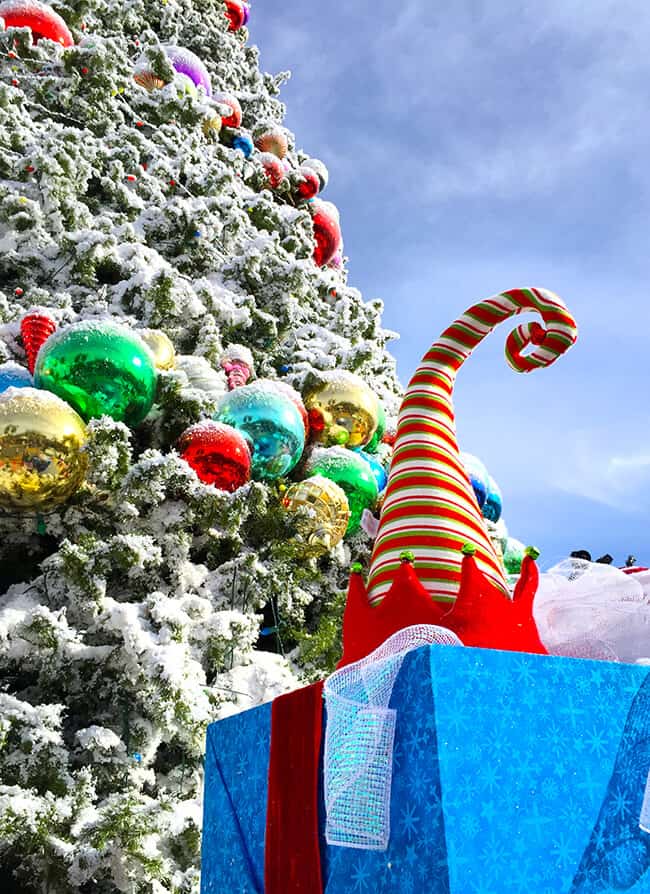 this was our first experience going to Universal Studios when Grinchmas was in full swing, and we had an absolute blast. if you loved the movie "The Grinch" starring Jim Carey, then you are going to LOVE Grinchmas. you actually feel like you are walking into the movie. the are Whos dressed up, a gigantic Who tree, singing, dancing, activities and food. everything in Grinchmas is perfectly grinchified to make you feel like you are part of the Wholiday events.
the Grinchmas area is located in the center of Universal Studios and this is where the Whobilicious adventures take place. Whos are dancing and playing all over Whoville and there are live stage shows and story times taking place every half hour. at the end of the night, there is a beautiful tree lighting.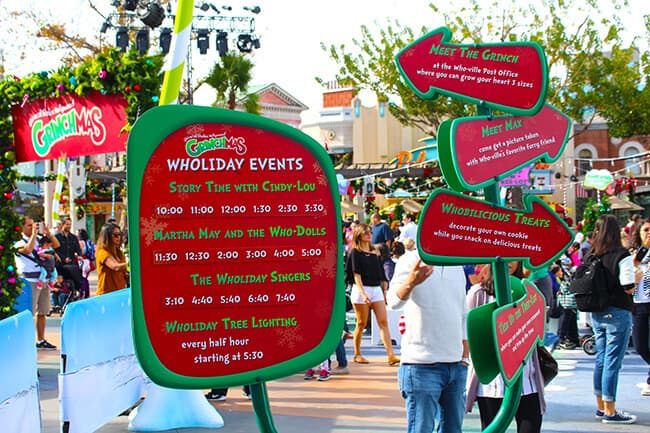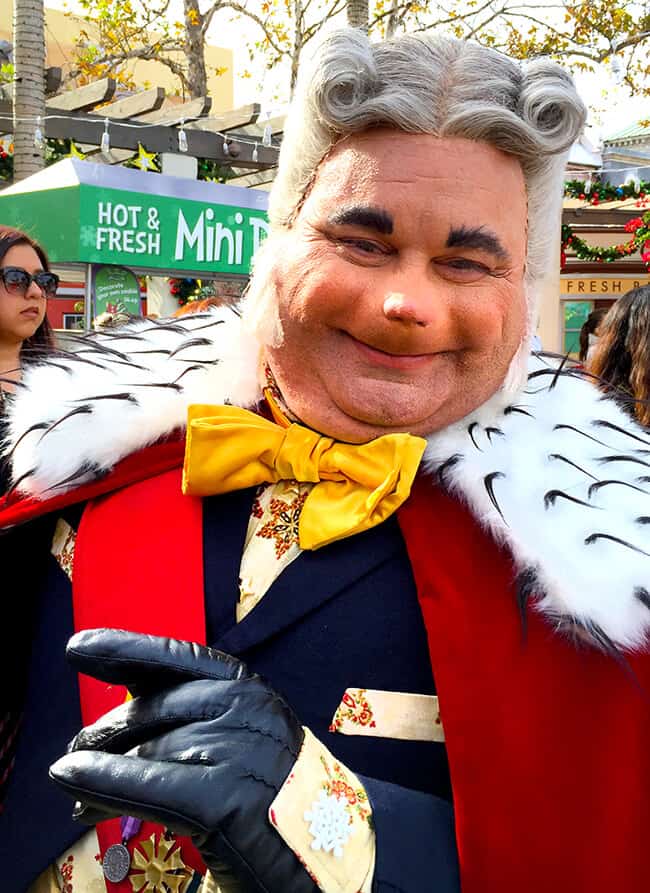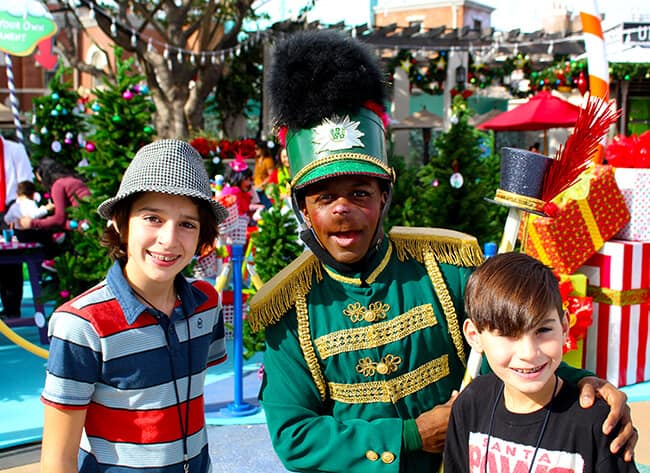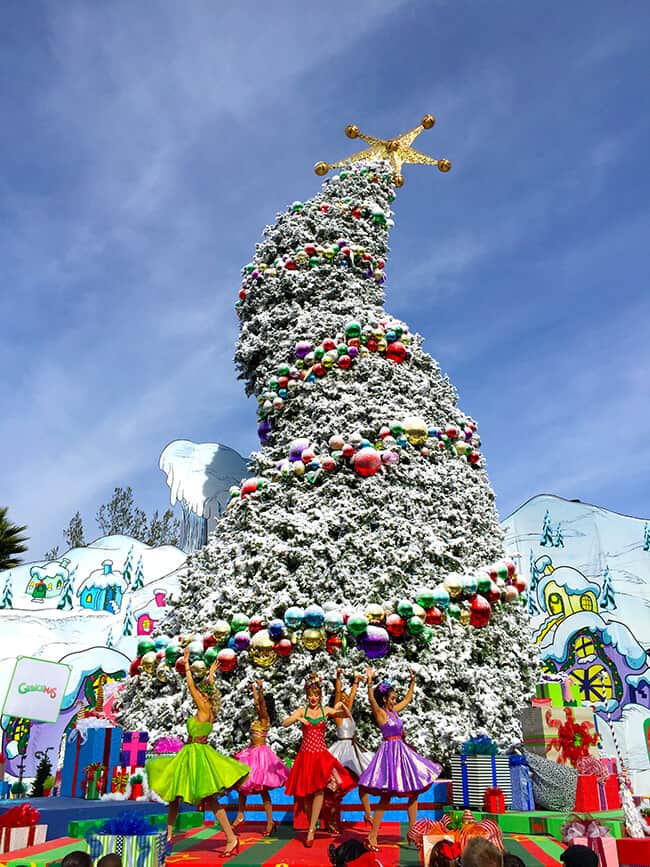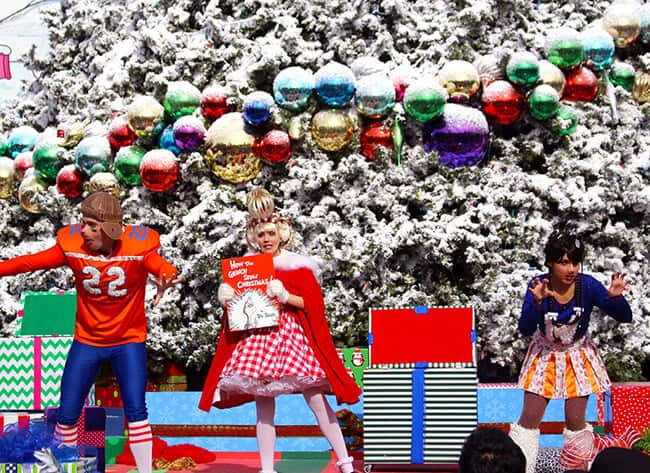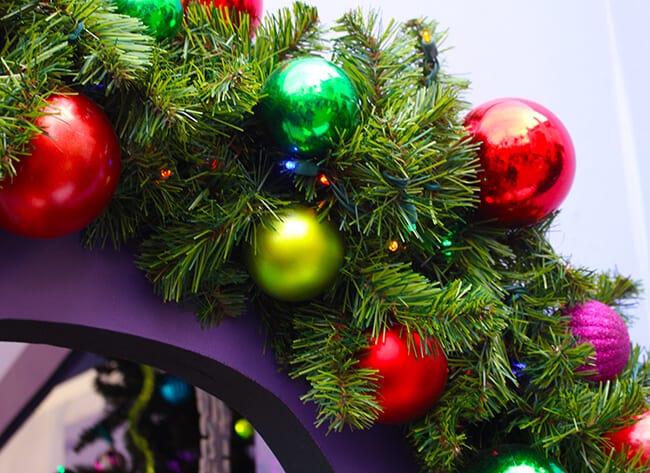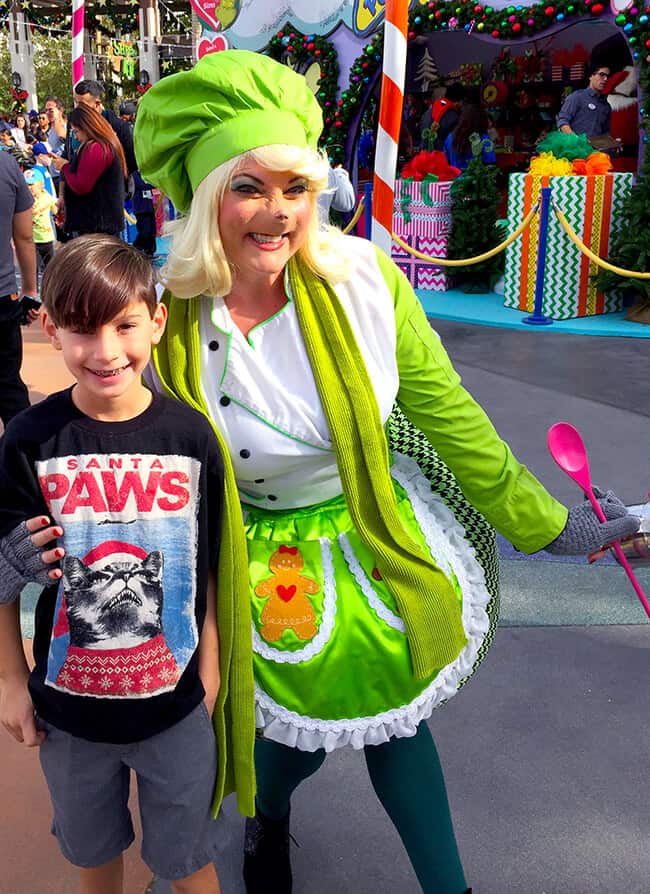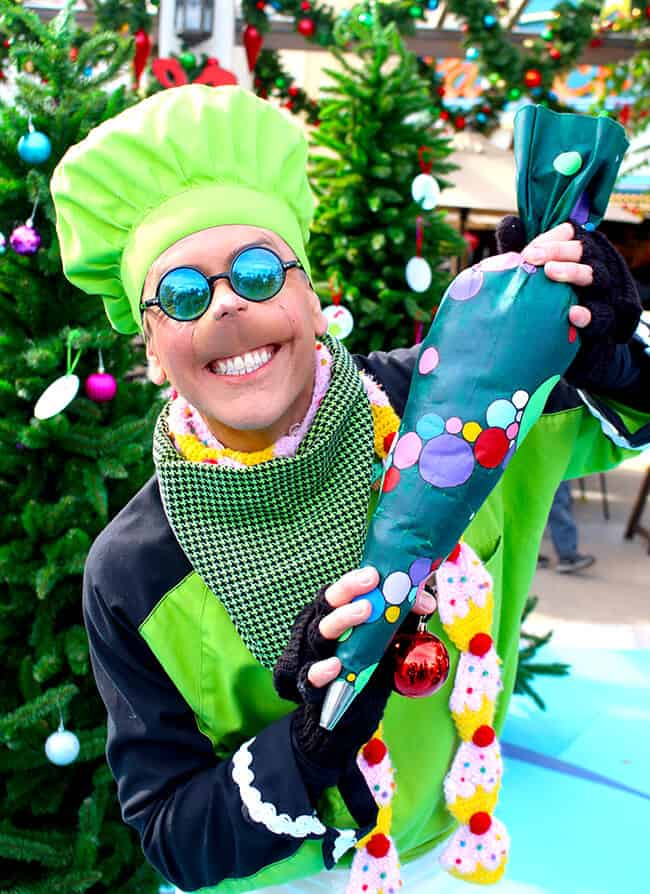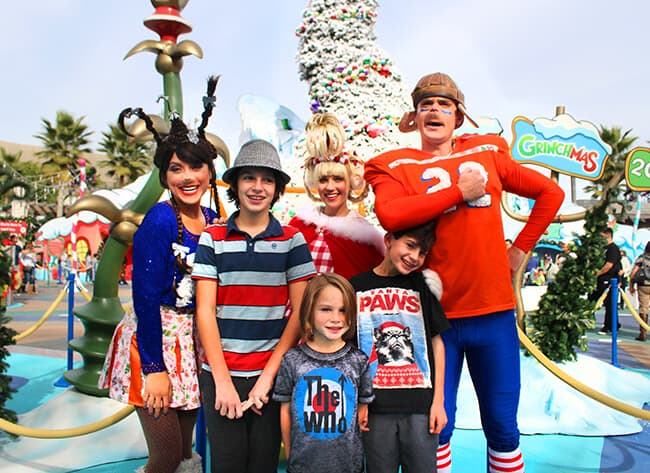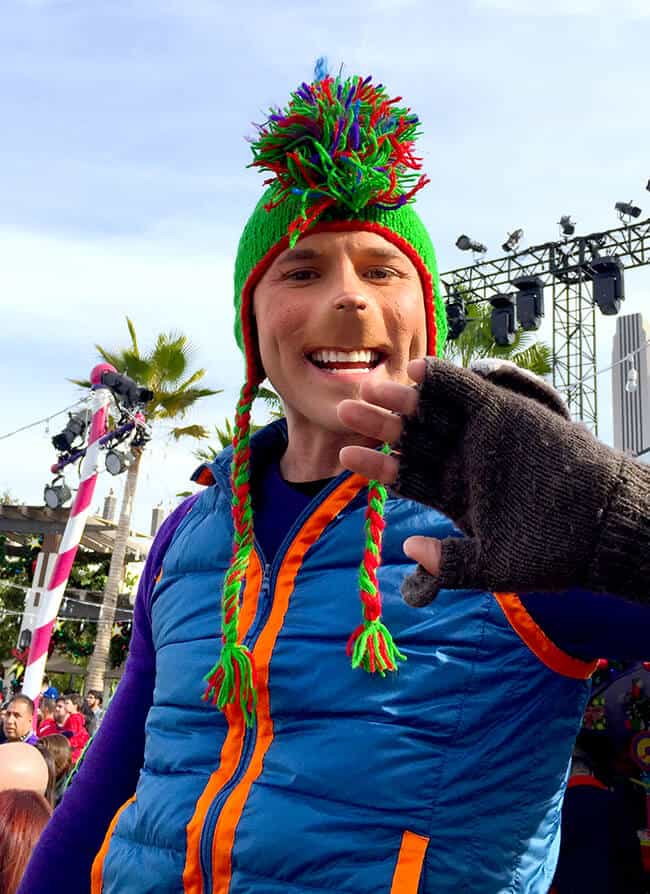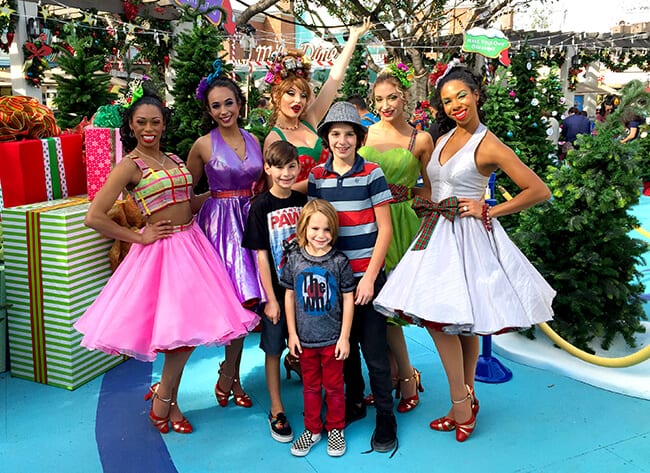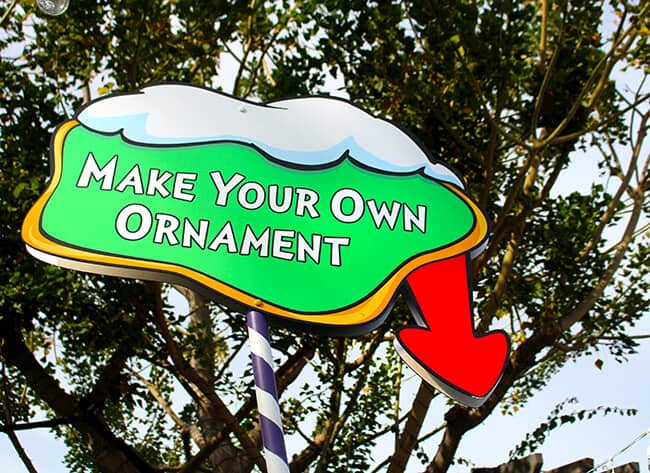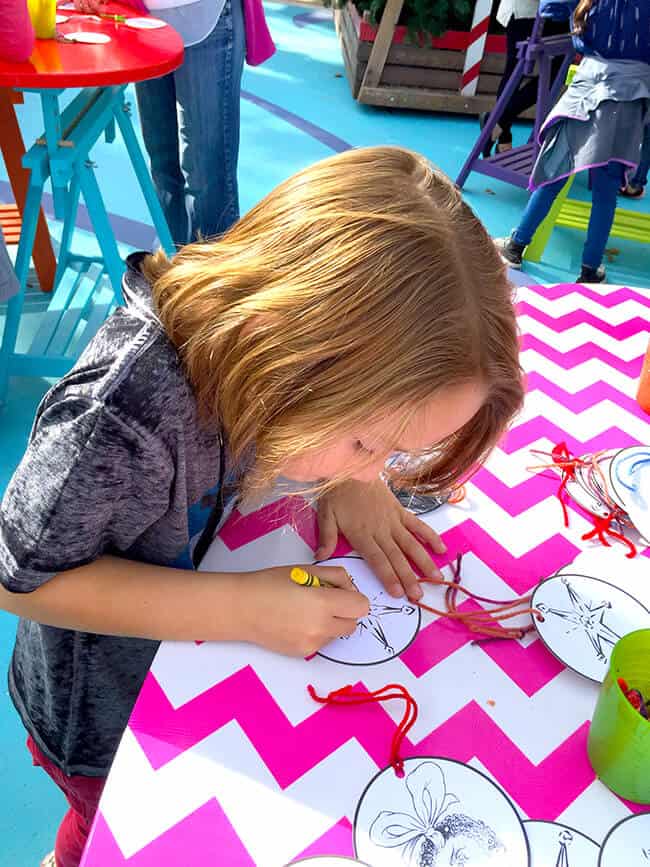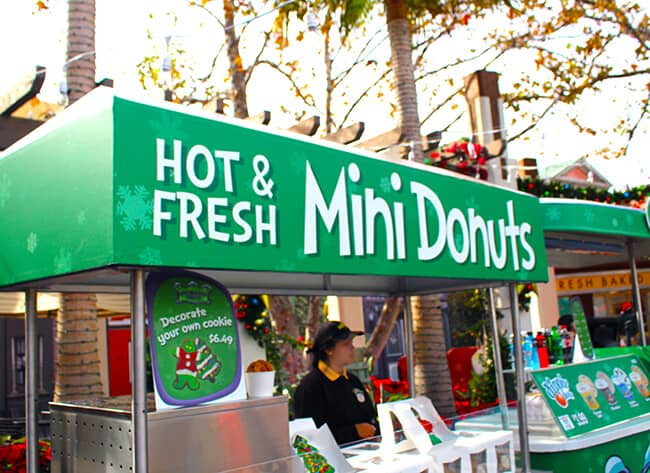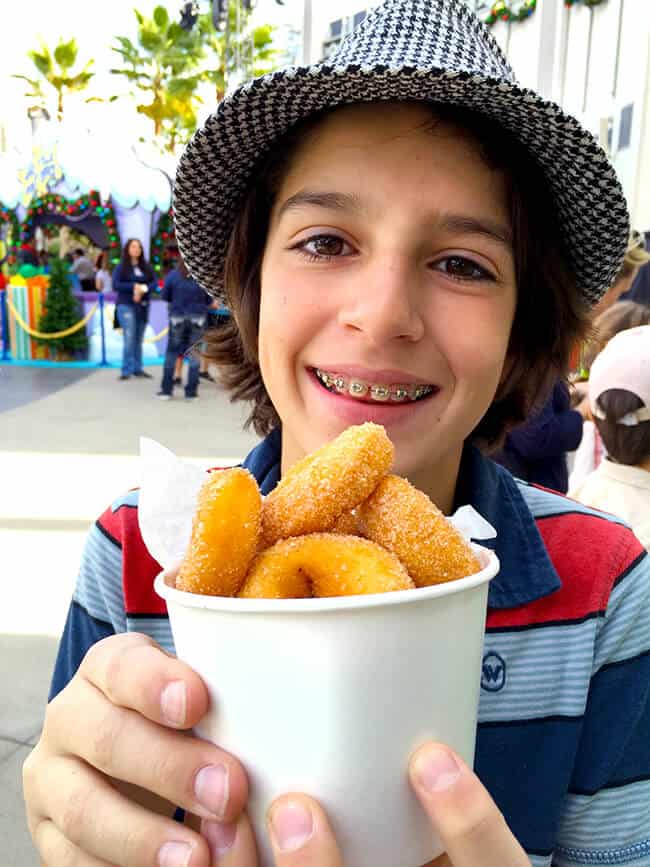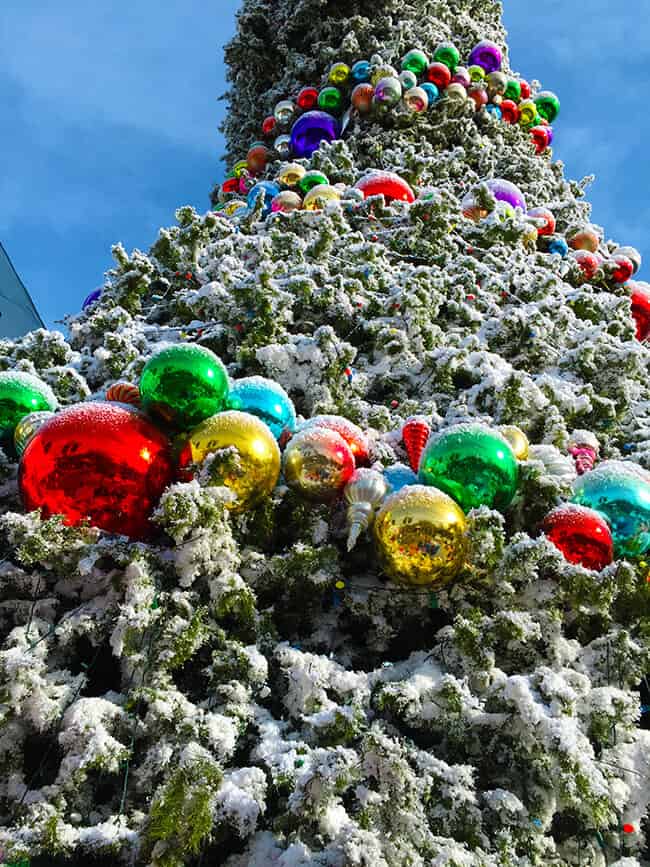 the highlight of Grinchmas was meeting Max the Dog...HE IS A REAL DOG!!!!! and oh sooooooo cute! also there's the Grinch of course. the line to meet him can be quite long, but it is worth the wait. the Grinch is hilarious...pretty sure he is Jim Carey's clone. and all my boys has the best time meeting him and taking some funny pictures with him. what a fun experience.
you're a mean one, Mr. Grinch!!!! but he was actually kind of nice.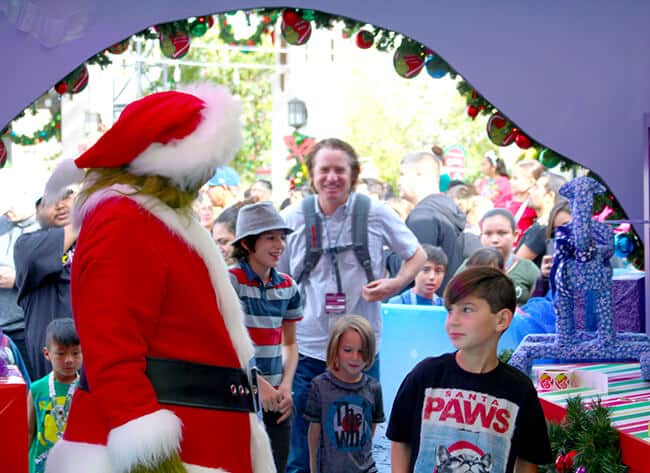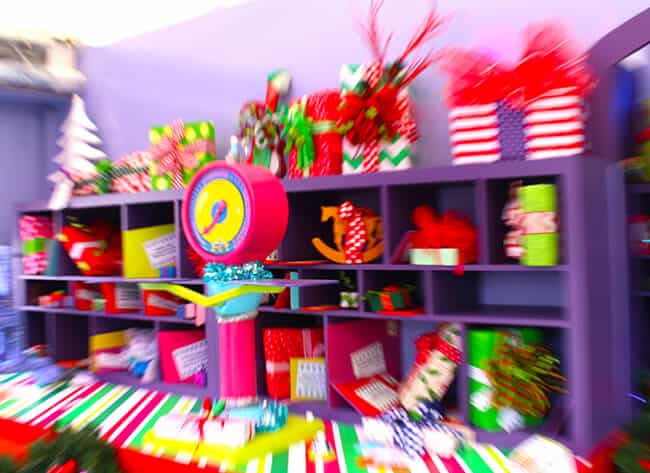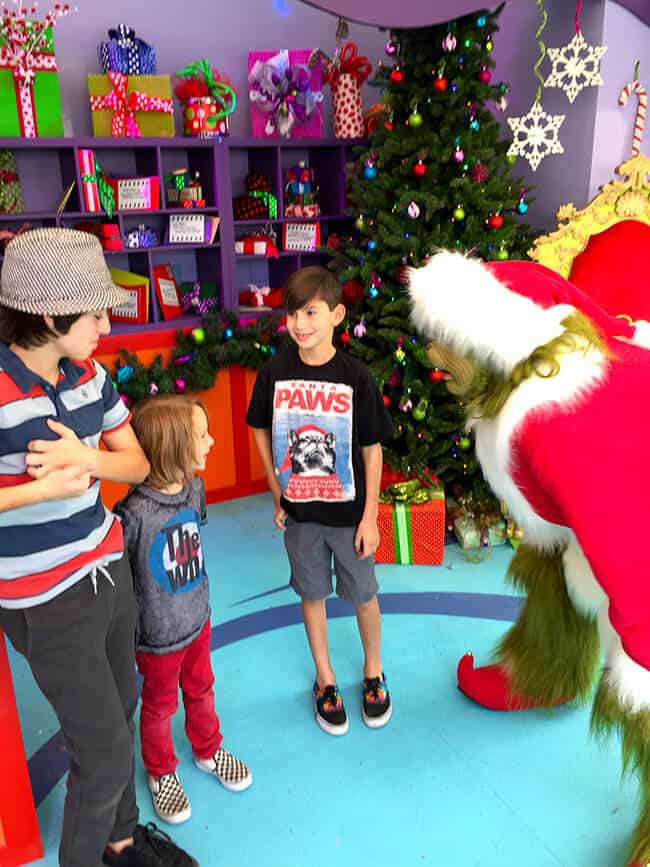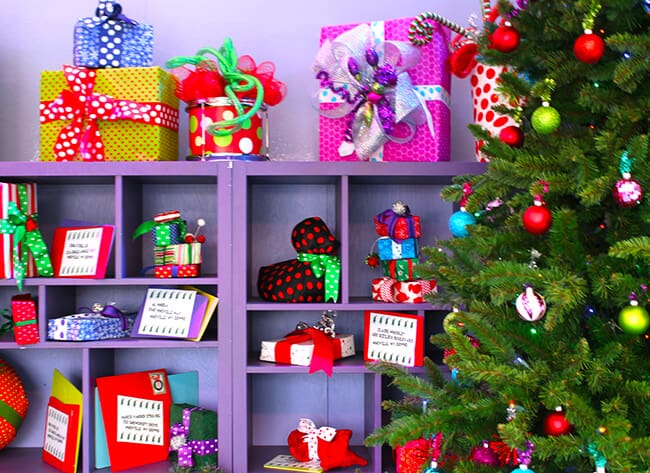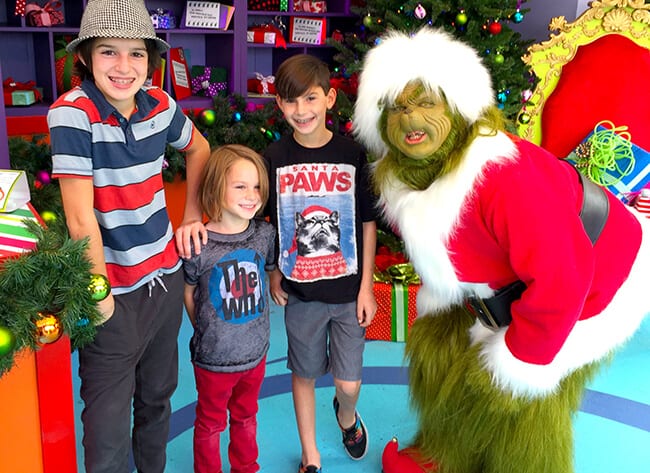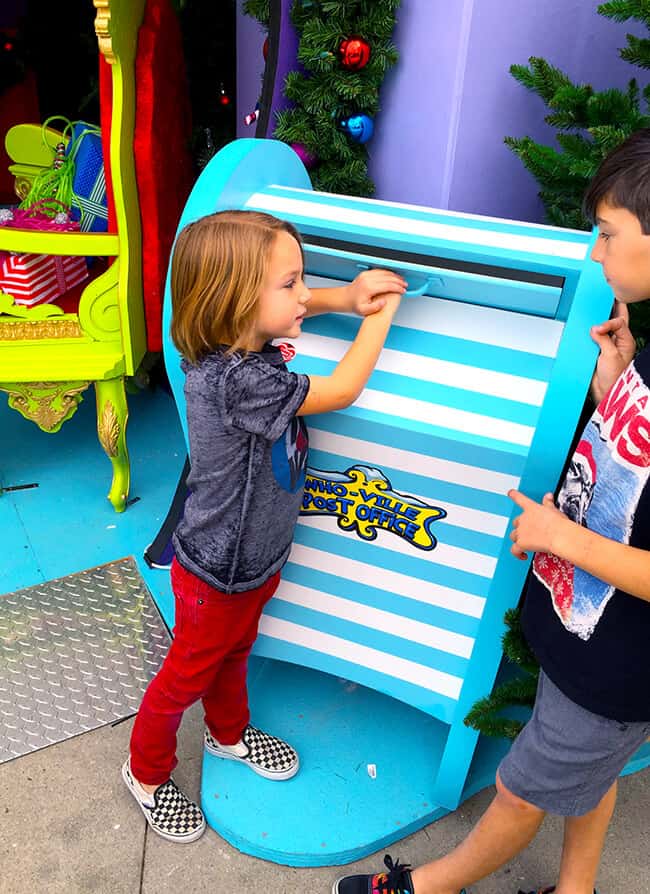 you can also enjoy more Grinchmas activities on the Studio Backlot Tour. there you take a tram through sound stages and movie sets of past and present movies and television shows – including the set of The Grinch Who Stole Christmas.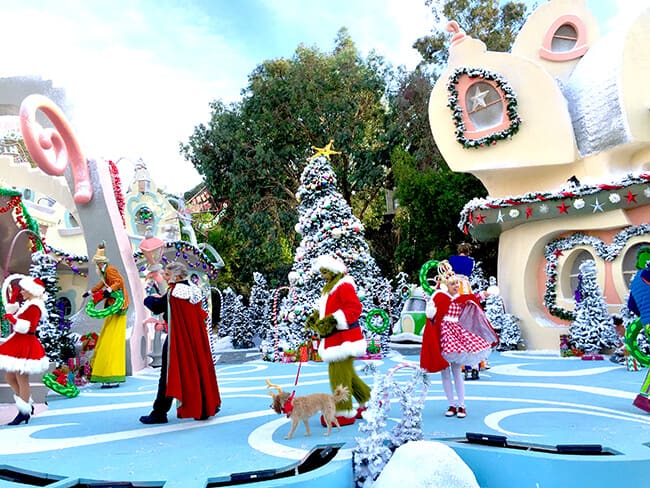 as you drive through Whoville, the Whos, the Grinch and Max the dog, entertain you wthl a performance of songs and dances right out of the movie. it was really great!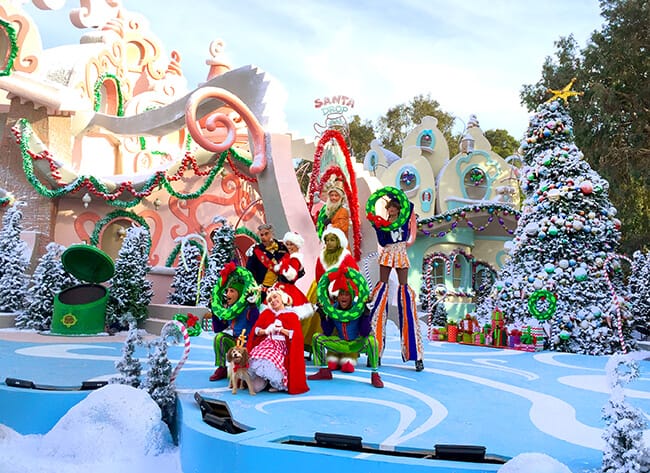 our first time at Grinchmas was a big success. we loved everything about it. the decorations, the snow....everything! i recommend a visit...it is sure to warm your heart at least 3 sizes.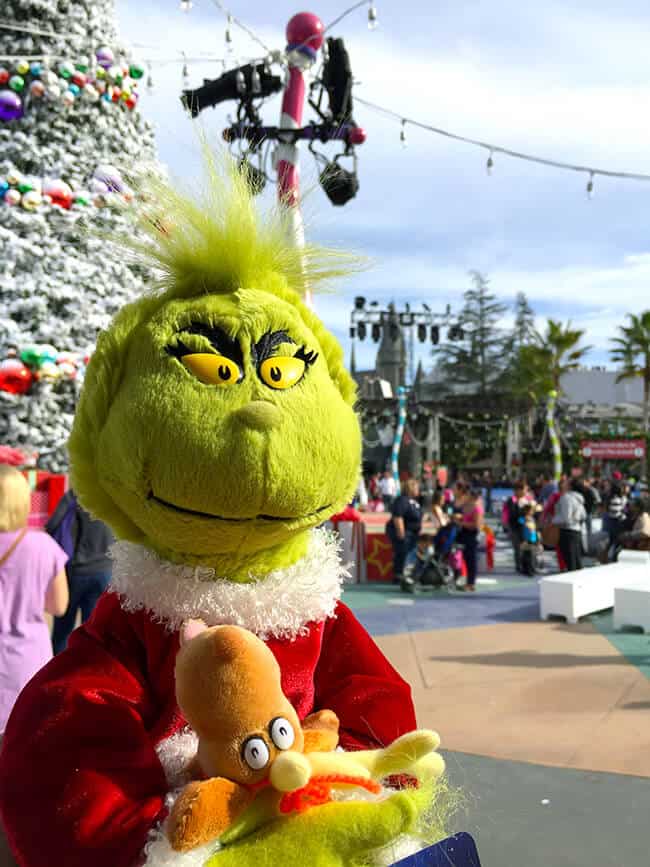 plus, we also got to spend the rest of the day at Universal Studios going on some awesome rides and the Studio Tour which we all really love. if you haven't had chance to visit Universal Studios Hollywood yet, i highly recommend it. we can't wait to go back when the Wizarding World of Harry Potter is open. i am pretty sure it's going to be amazing.
for more information on Grinchmas, visit the Universal Studios website here.