did you hear? snow has come to Orange County!!!! it's true, last weekend the boys and i visited Winter Wonderfest at Discovery Cube OC and got to play in real life snow.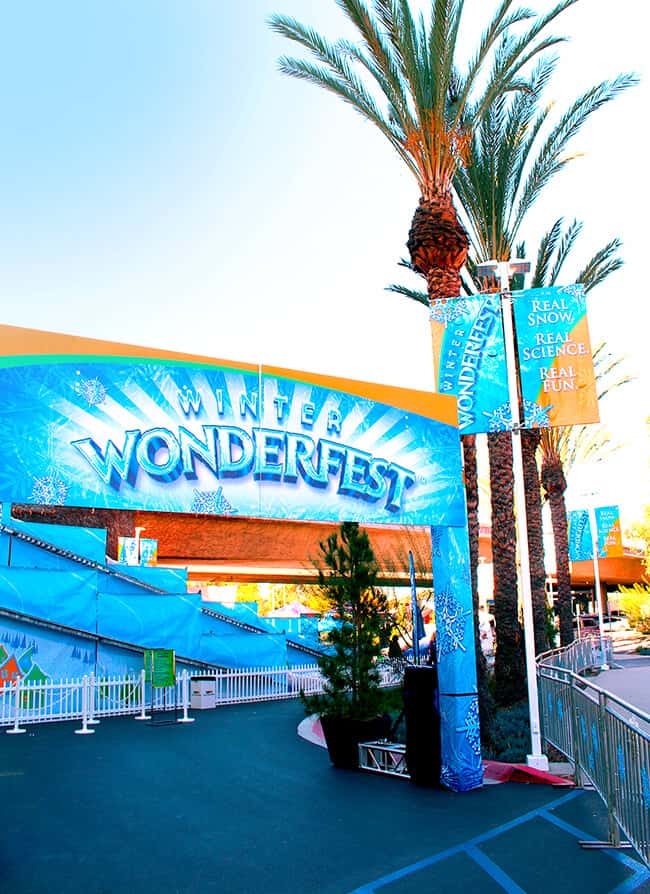 snow and science have been combine this winter at Discovery Cube's Winter Wonderfest! it's where kids can learn about the science behind sledding down ice ramps and how snowflakes are formed. they can even put their knowledge to action with real sledding, tubing, and snow play. this is such a treat for our So Cal kids who are used to the warmth and sunshine. we even need to put our warm jackets and gloves on to keep warm in the snow.
one of the main attractions was a 70 foot long ramp that you could ride inner tubes down. there were two levels...high...and higher!
all the boys rally loved this, even my husband. the tubes go down pretty fast, so if you have younger kids, they may like the smaller ramp.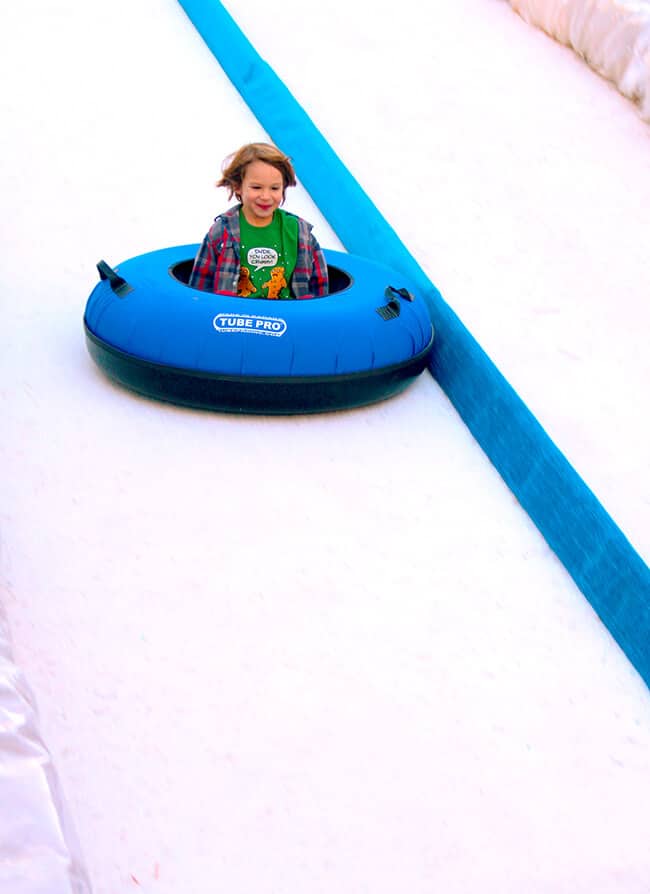 other activities at Winter Wonderfest include snowflake making, snowmen building and snow sledding. we had a great morning at Winter Wonderfest!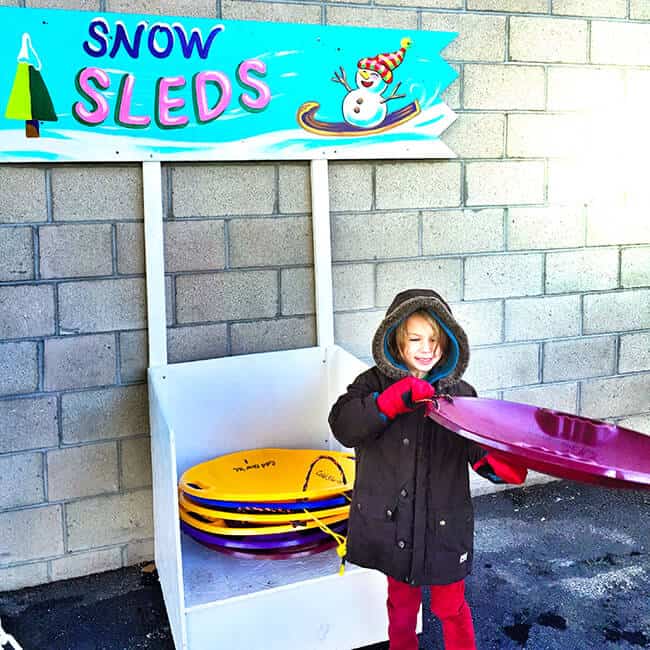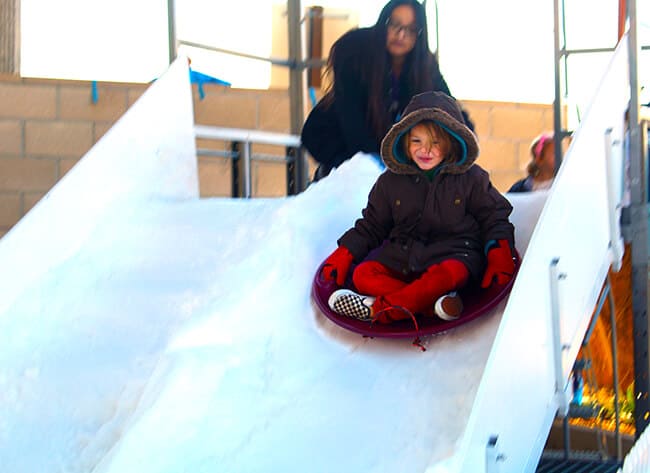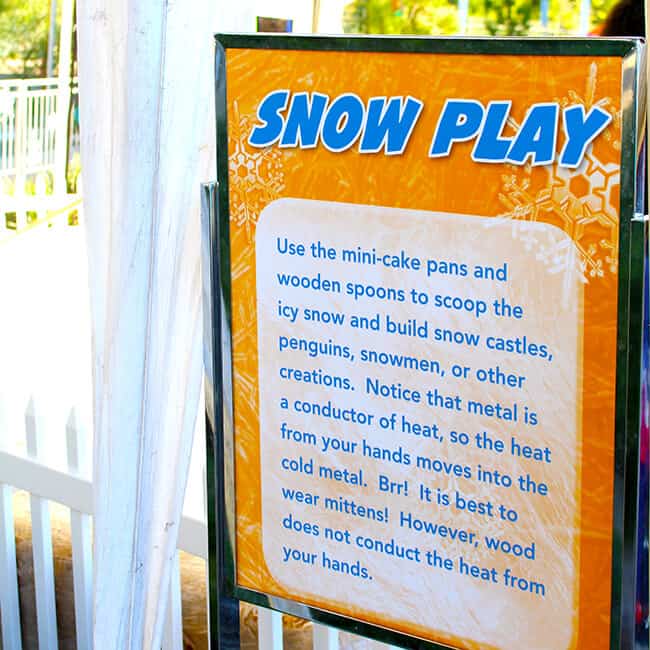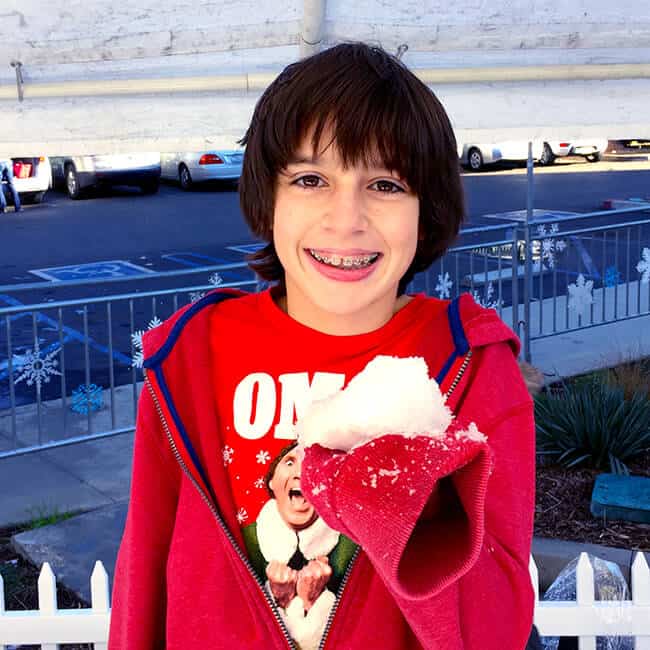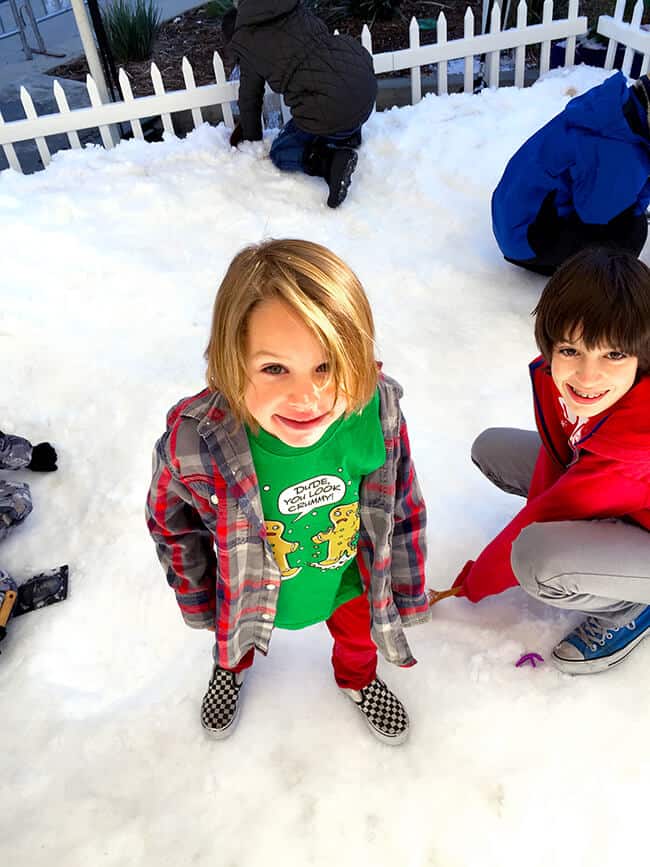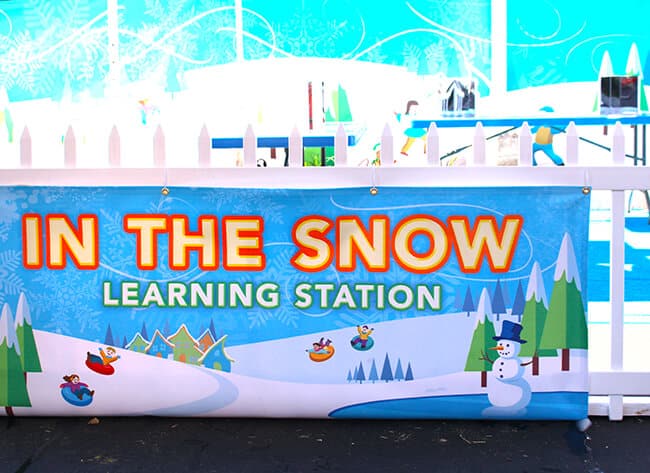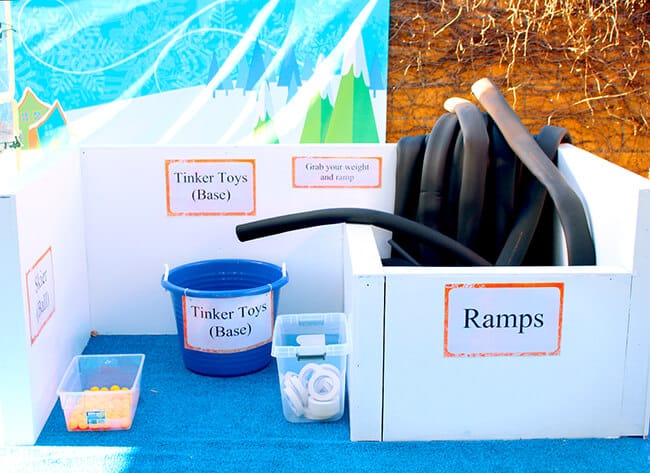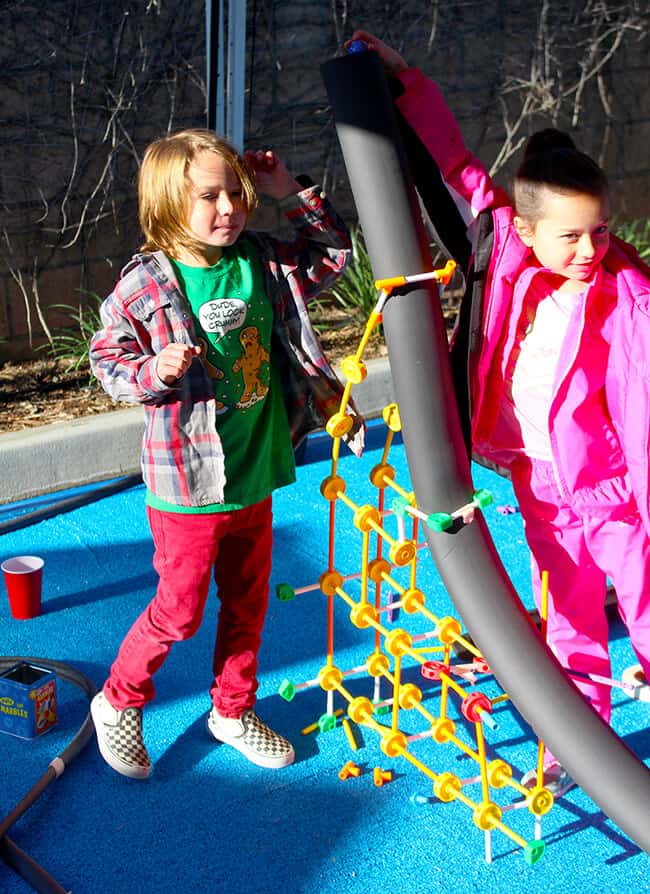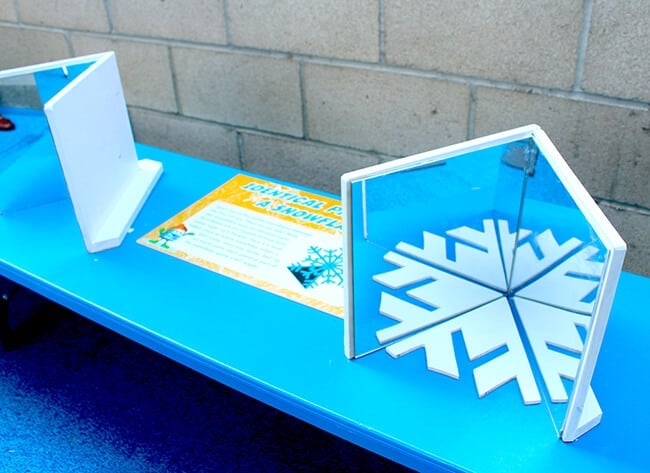 there is even an area for younger children with some of the same activities in the main areas.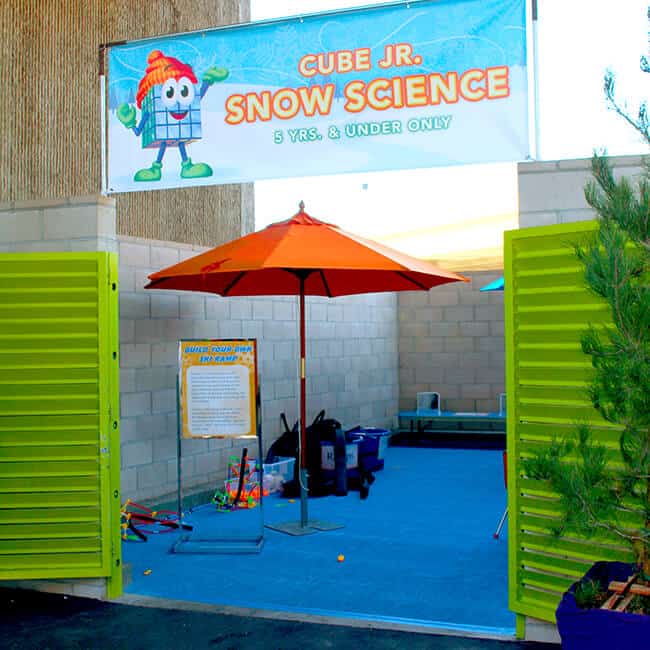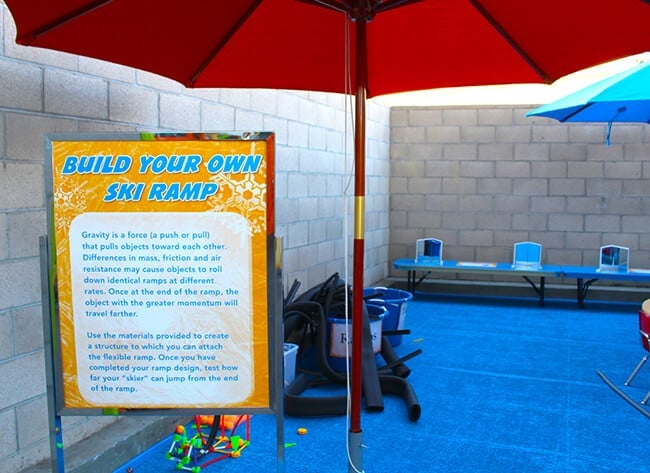 we played for about an hour in a half and enjoyed learning about the science of snow! we will be going back during our winter break to enjoy the fun one more time!
and don't forget, after you enjoy all the fun of Winter wonderfest, head inside the experience gingerbread derby racing, the 10th Annual Science of Gingerbread, the "Science of Snow" stage show, cookie decorating, Santa and much more! all with the sweet smell of gingerbread wafting through the air.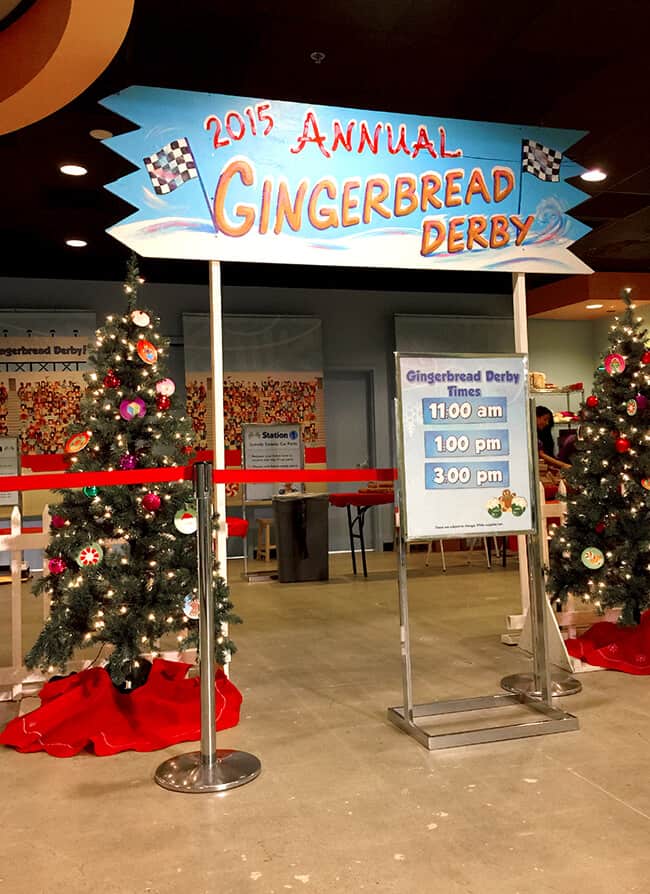 Winter Wonderfest is happening December 19, 2015 - January 3rd, 2016, and is great for guests of all ages. it is an addition fee to the admission price.
a big thanks to Discovery Cube OC for providing snow-fun in the heart of Orange County. so put on your beanie, dig out your snow jacket from the closet, and get ready for winter in Southern California! your family can create magical memories at Discovery Cube this winter!!!!