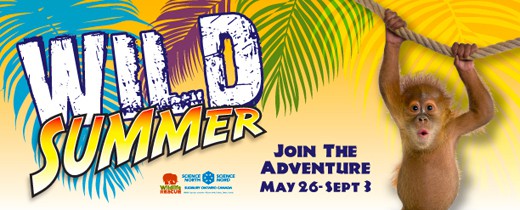 this May, Discovery Science Center will be opening the brand new exhibit Wildlife Rescue. this new exhibition will offer visitors the opportunity to experience compelling stories of animal rescue from around the world, including how seabirds are saved from environmental disasters and what happens to orphaned baby elephants.
during DSC's Wild Summer, visitors will receive one complimentary ticket to the OC Zoo and the Santa Ana Zoo! Wildlife Rescue lets visitors experience the excitement of rescuing and returning diverse creatures back to the wild as they explore the new, emerging science of "Restoration Biology" that is saving all types of animals from the brink of extinction. through interactive exhibits, guests learn the innovative methods used to capture, raise and release endangered species, including elephants, orangutans, pandas, whooping cranes, sturgeon, Iberian lynxes, prairie dogs, American burying beetles and more.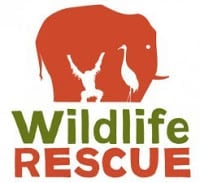 Wildlife Rescue Exhibit Dates
May 26 through September 3, 2012
Wildlife Rescue is included with general admission to Discovery Science Center
General Science Center Admission:
Adults $14.95 • Children (3-14) $12.95 • Seniors (60+) $12.95
purchase tickets online to save $
• • • • • • • • • • • • • • • • • • • • • • • • • • •
in addition to Wildlife Rescue, Discovery Science Center will be hosting special wildlife themed days throughout the summer. each themed time-period will have specific learning stations, presentations, stage shows, and kids' activities!
May 26 – 28 (Memorial Day Weekend)
'Wild about Safari' features Thors' Safari Extravaganza show where kids and families will be entertained by seeing real snakes, lizards, tarantulas, plus many more. also, learning stations will include activities on eco systems and digging fossils. this coming Memorial Day Weekend is not to be missed, as DSC kicks off Wild Summer… safari style!
May 26 – June 29
'Lizards, Toads, and Snakes, Oh My!' features reptiles, amphibians and arthropods. guests are invited to learn about scaly snakes, leaping lizards, creepy-crawling insects, slow moving turtles and tortoises, and hissing roaches as they checkout Wildlife Rescue and participate in the "Game of Chance" stage show.
June 30 – July 8
'Dog Days of Summer' features dogs, wolves, coyotes and foxes. Plus, the summer festival will include kids' obstacle course and inflatables, learning stations, gourmet food trucks, and an exciting LIVE dog show! rescue groups will also be on hand for pet adoption days.
July 9 – 15
'Cats Rule, Dogs Drool' features cats, cougars, bobcats and mountain lions. Families will have the opportunity to learn about how these nocturnal creatures live, hunt, and survive throughout the world. In addition, speakers will be on hand to discuss how residents of Orange County can look for signs of wild cats what to do if you come across one!
July 16 – 29
'Take Flight' features domestic and exotic birds. what's it like to fly high in the sky with nothing beneath but the wind and clouds? have the chance to find out during "Omar's Exotic Birds" show and during special presentations on feathers and flight, plus environments and adaptation! hands-on activities for the kids include making a bird feeder.
July 30 – September 3
'Sea Life' features animals of the ocean! surf is up during the last days of Wild Summer as there will be a hands-on tide pool tank for families, plus presentations on the Irvine Marsh Lands, Huntington Beach Wetlands, and Newport Harbor. whale conservationists will be on hand to discuss what we can do as a community to help preserve creatures of the sea.