Labor day is this happening this weekend, and if you don't have any plans yet, how about taking the family to Irvine Regional Park. There you can visit the Irvine Park Railroad, try out Fun Wheel Rentals, visit the OC Zoo, have a picnic  and take a hike through this amazing and historic park.
At the beginning of the summer, i took my kiddies to try out the Fun Wheel Rentals. we ended up having the most fantastic time. we REALLY enjoyed the surry bike and rode it all over the park. i don't think we stopped laughing until we got home.
There are many bike choices to choose from....including a deuce coupe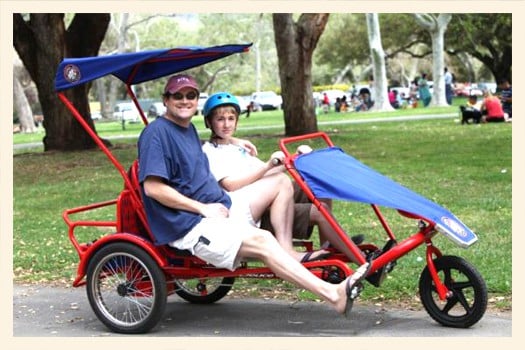 a double surrey....and even a quad surreys, so get your friends together and have a blast!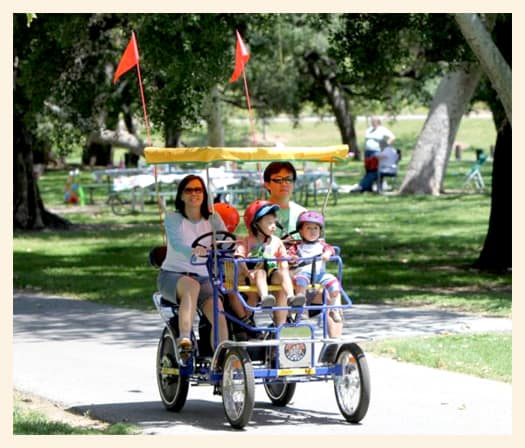 There are also tandem bikes, and bicycles. Helmets are provided at no extra cost.
One of my favorite childhood memories is riding the paddle boats around the Irvine Park lake. my mom would let my sister and i paddle together all over the lake. I will always remember the fun we had.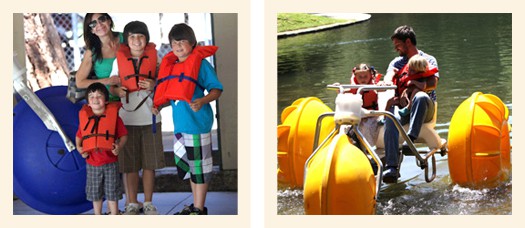 After all these years, you can still rent paddle boats to ride on Irvine Park's lake. This is such a fun family activity. Life jackets are provided at no extra cost.
And, you can't go to Irvine Regional Park without riding the Irvine Park Railroad. This has been all of my kid's favorite thing to do at ages 2-5.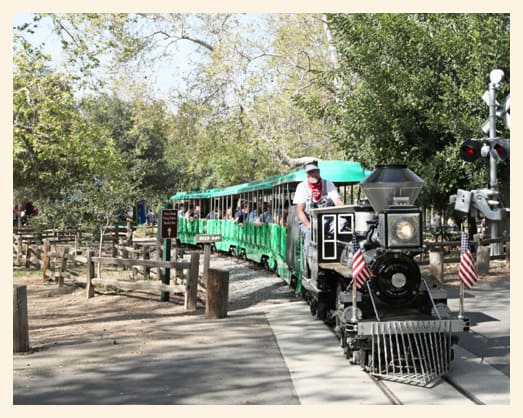 So get outside in the OC sunshine, pack a picnic and head over to Irvine Regional Park this Labor Day. And if you can't make it this weekend, no worries...these fun activities are open all year round!
Wanna go? here is the info....
Wheel Fun Rentals at Irvine Park 
1 Irvine Park Road Orange, CA 92869
click
here
fore directions and park map.