This is a sponsored post written by me on behalf of LA Waterfront. All opinions are 100% mine.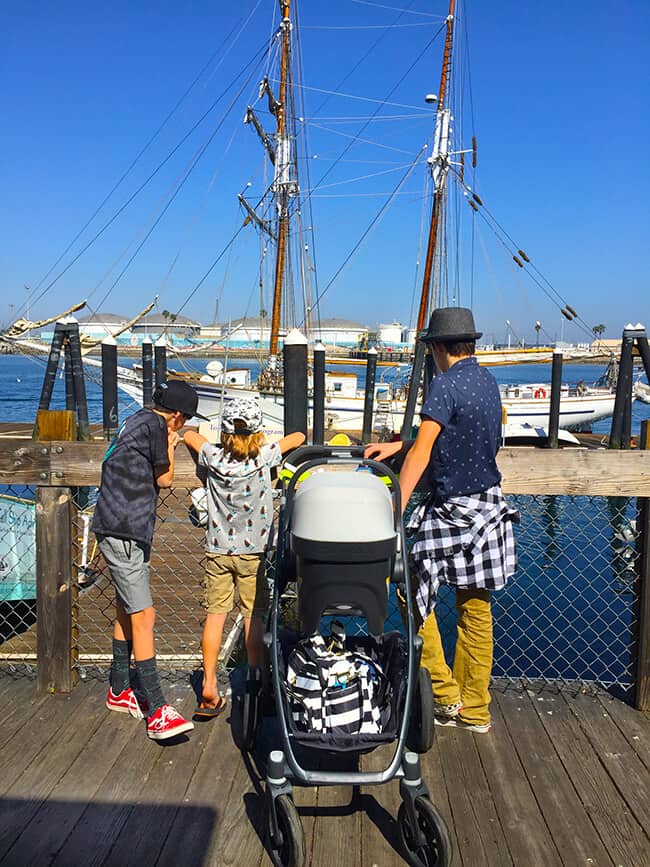 since having the baby, i feel like i have spent way too much time in my bedroom hanging out with the baby. as you know, i like to be out and about with the kids. so last weekend it was time stop spending all my time inside, stop binge watching television, and time to binge-whale-watch! so our family headed out to check out a place we've never been before, the LA Waterfront. Since we love the sea we checked out a few places from the curated site: LA Waterfront for Sea Explorers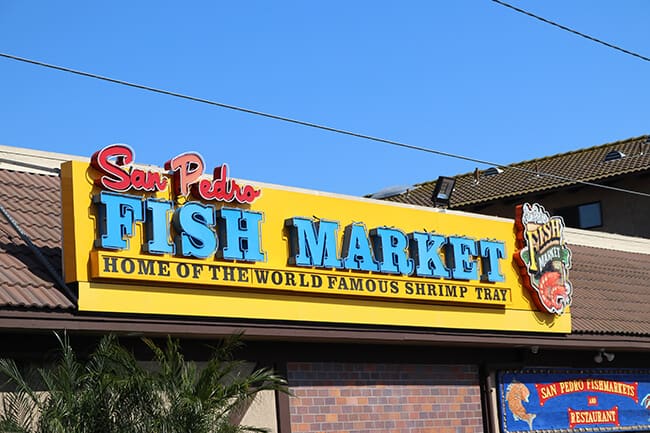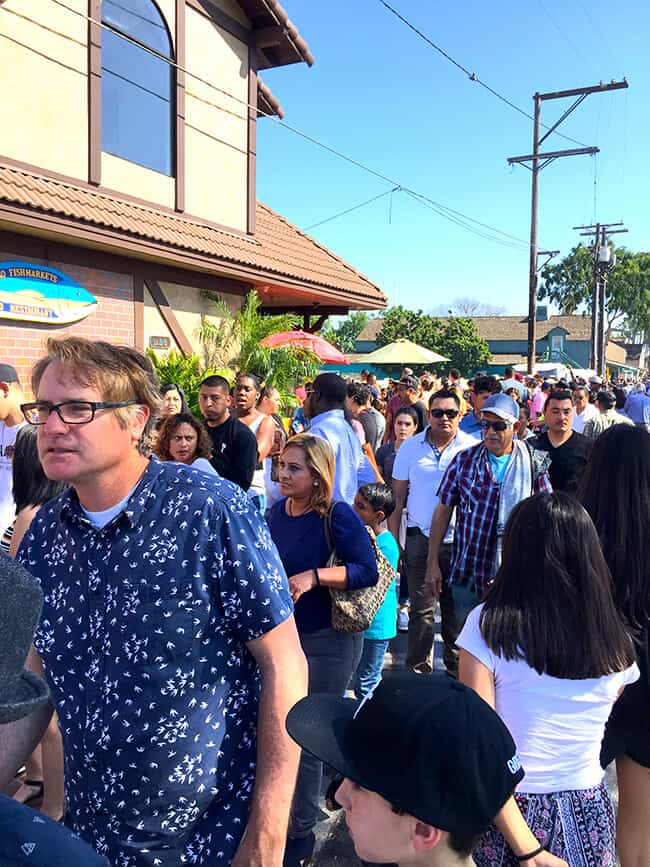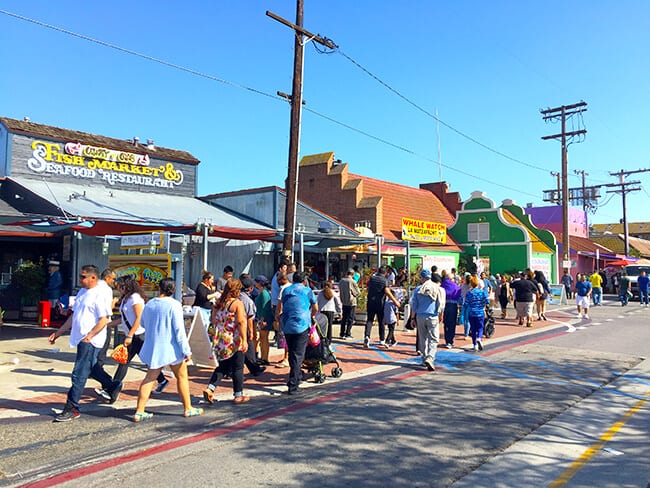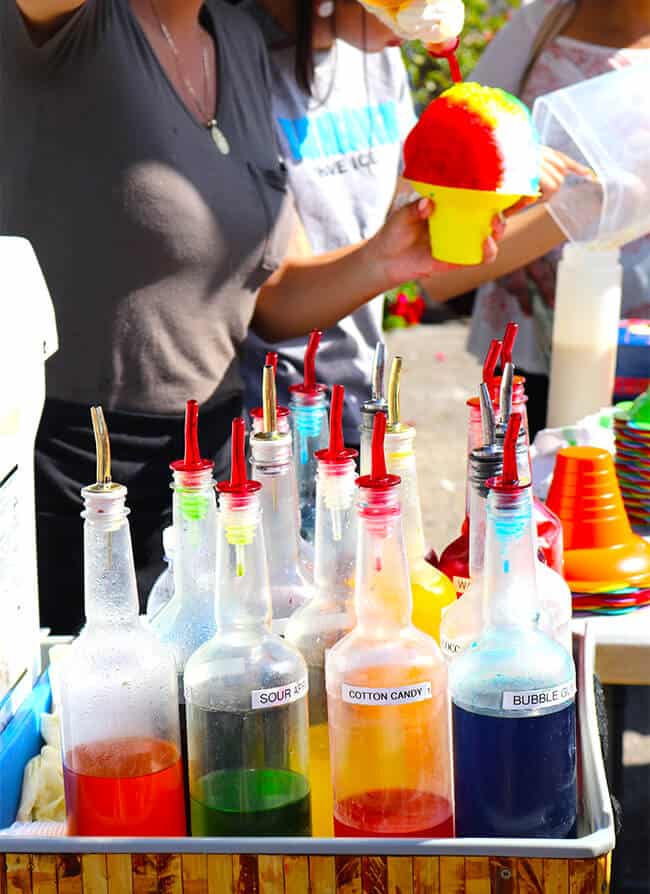 the LA Waterfront is the happening place to be for all things seafood and ocean water fun. there are great restaurants – you can get amazing seafood, Mexican food and there is a trendy microbrewery. you will also find the aquarium, museums and historical landmarks, a giant indoor craft marketplace, and family-friendly beaches. the LA Waterfront has lots of possibilities for things to do. for us, it was a new place to play, dine, shop, and explore. there's something for everyone, with activities to enjoy ranging from the Battleship Iowa to enjoying eclectic downtown art. it's a unique slice of Los Angeles, where the past meets the present at the doorstep of America's largest trade gateway.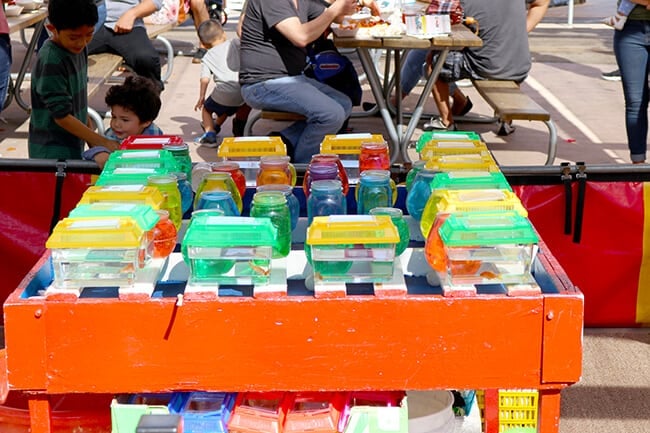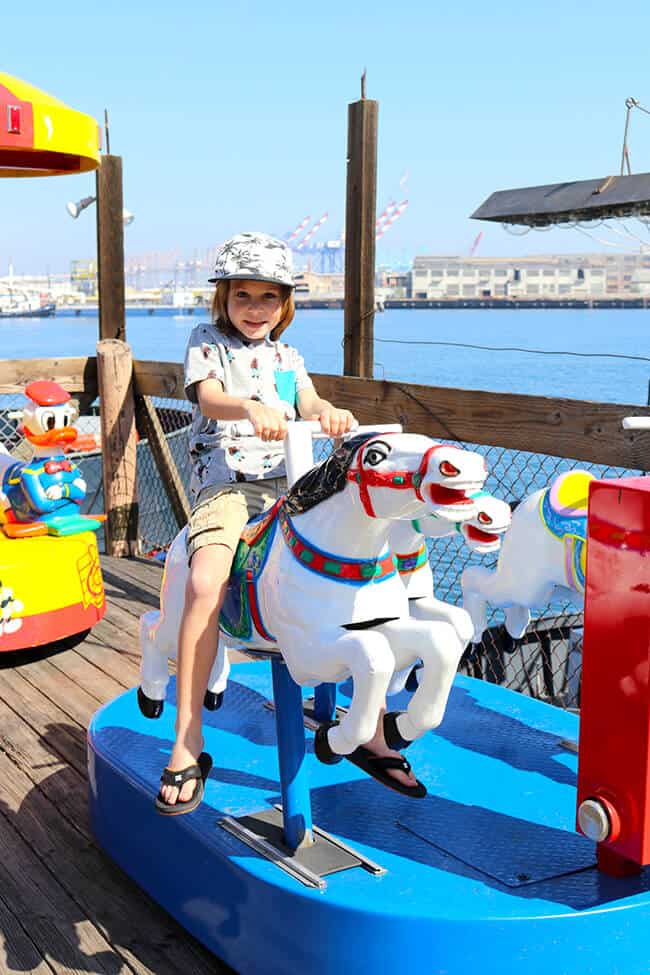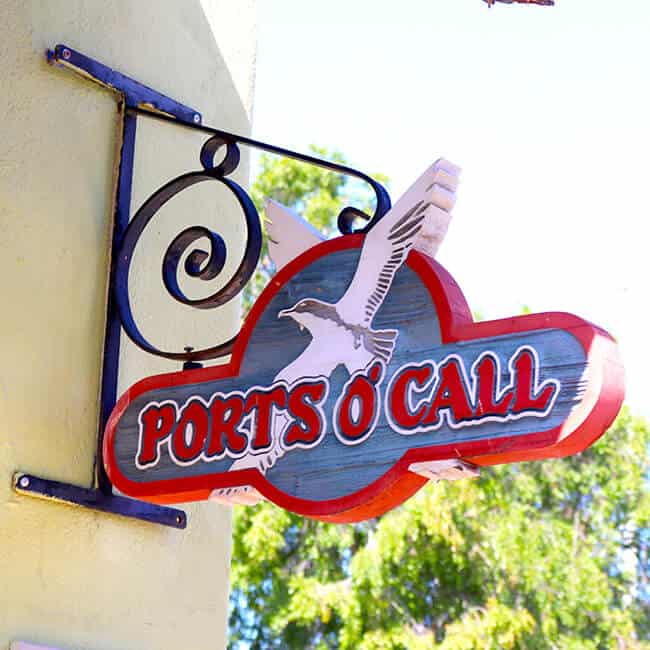 if you like boating around the ocean, you can spend your day searching for whales, dolphins and other marine mammals with Year-Round Whale Watching & Harbor Cruises. Los Angeles Waterfront Cruises Sportfishing and Whale Watching are currently running Whale Watching trips every single day. Gray Whales, Blue Whales, Humpback Whales, large pods of Common Dolphin, Bottlenose Dolphin, California Sea Lions, and Harbor Seals can been seen at this time.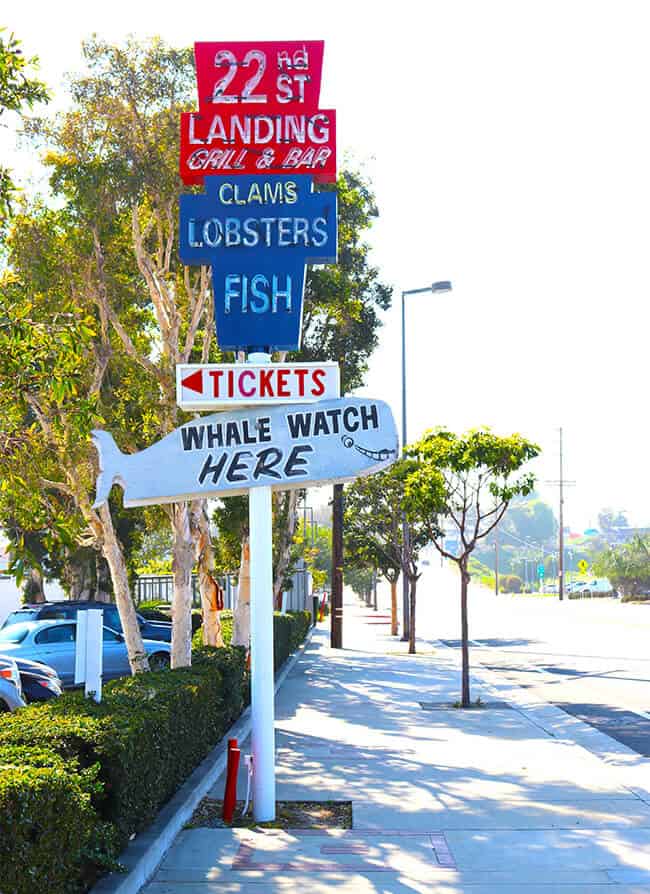 if you like Sport Fishing, the Sport King departs daily for a ¾ day Catalina Island and local freelance trips. during the summer months you may be able to catch Yellowtail, White Seabass, Barracuda, Bonito, Calico Bass and Sand Bass. during the winter months, Sheephead, Whitefish, Rockfish, Sculpin and Salmon Grouper are in season.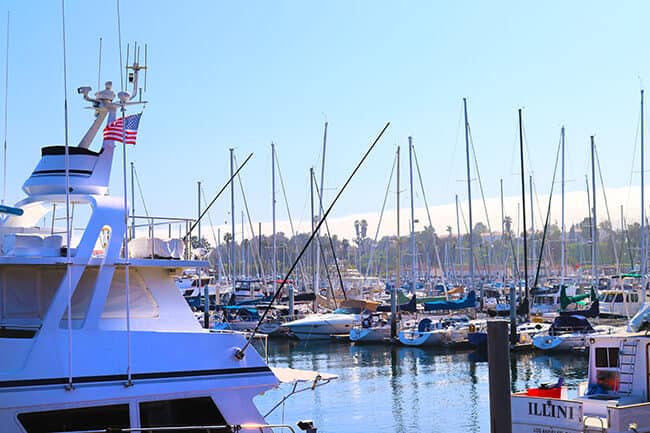 the Los Angeles Maritime Museum is also located on the LA Waterfront. it's the largest maritime museum in California and features more than 700 ship and boat models.  a variety of navigational equipment and a fully operational ham radio station the building was designated as Los Angeles Historic-Cultural Monument No. 146 in 1975, and was listed in the National Register of Historic Places in 1996.
the boys were most excited about visiting the Cabrillo Marine Aquarium which is adjacent to Cabrillo Beach and the Port of Los Angeles. they love aquariums and learning about ocean life, so this was a perfect way to spend the rest of the afternoon. this historic Frank Gehry-designed aquarium displays the largest collection of Southern California marine life in the world. and guess what?!!! it won't cost you an arm and a leg to visit. admission is actually Free! but a suggested donations of $5 for adults and $1 for children really helps the aquarium operate. here are some photos from our visit...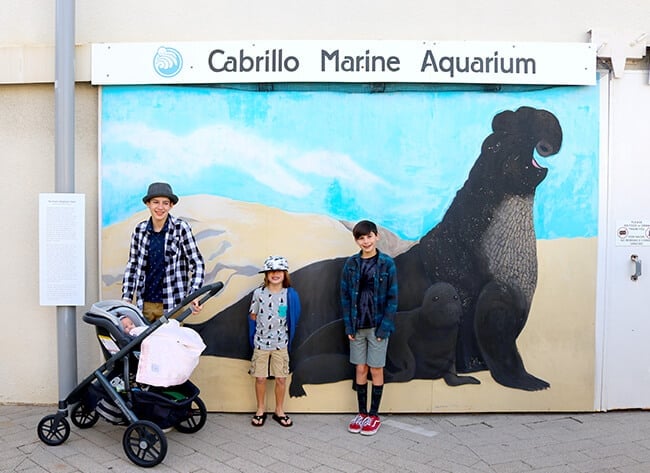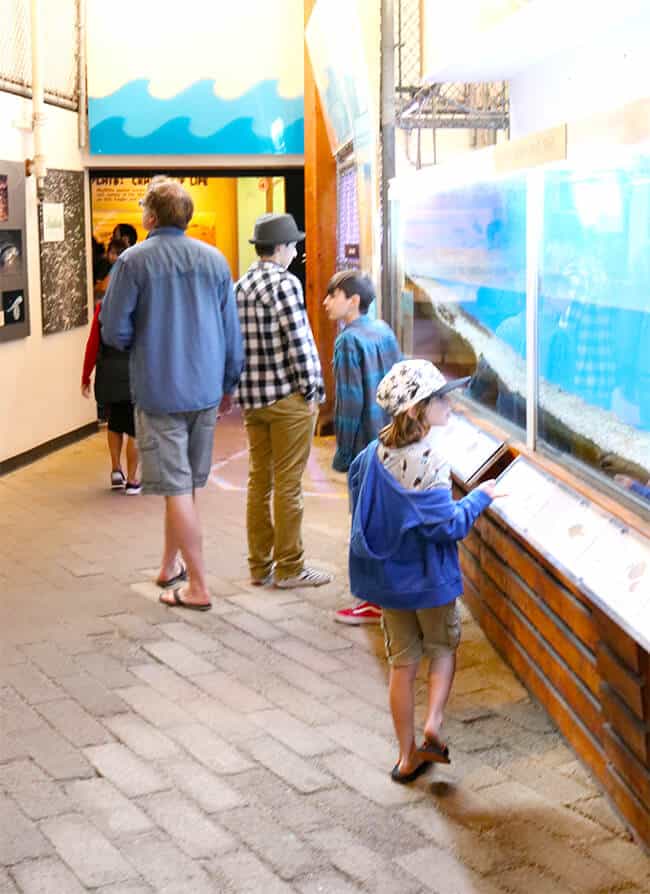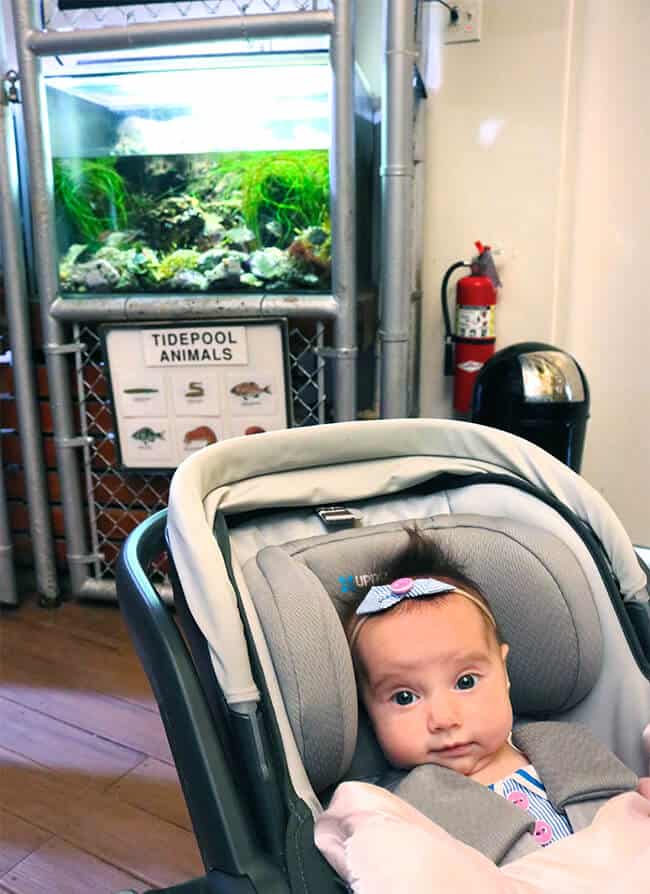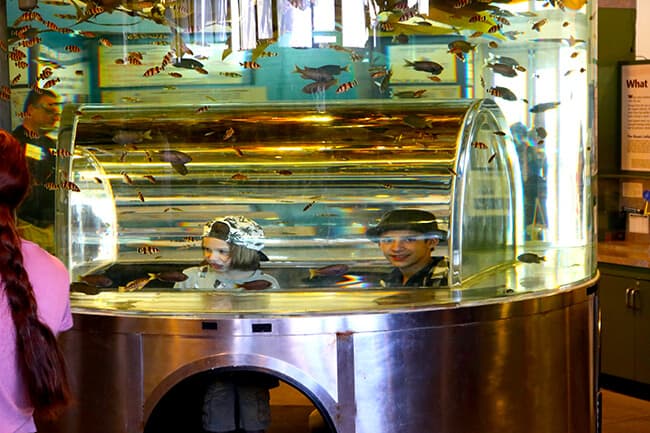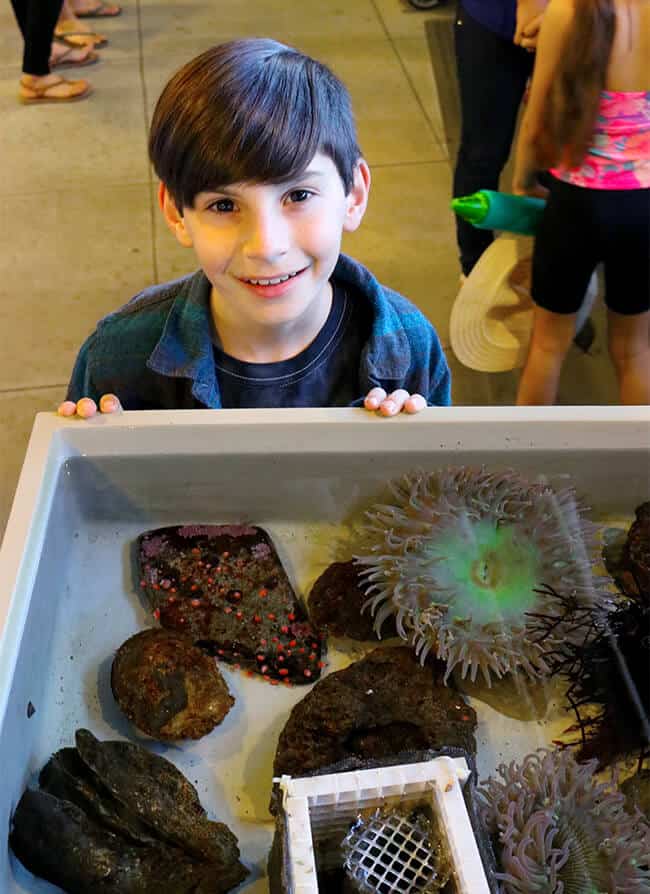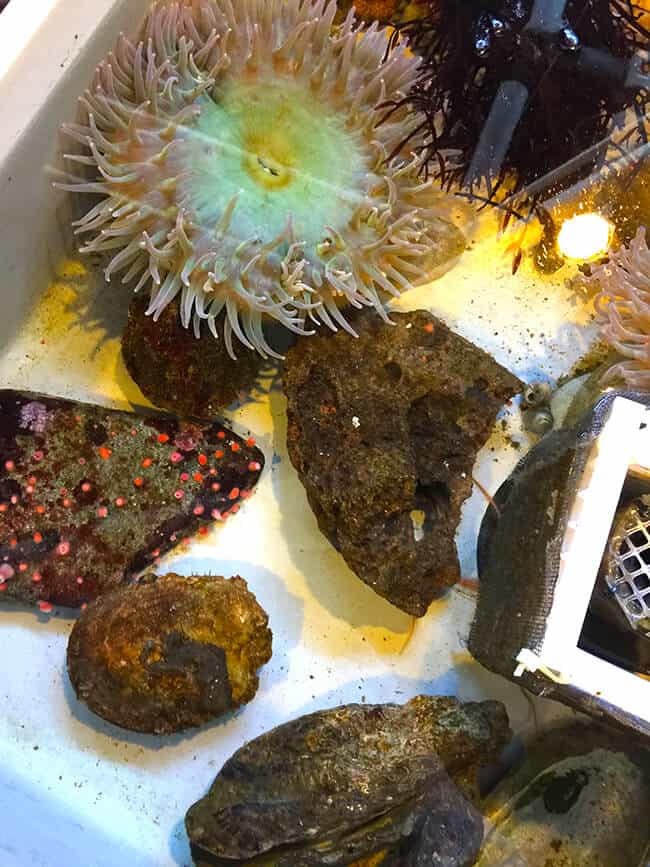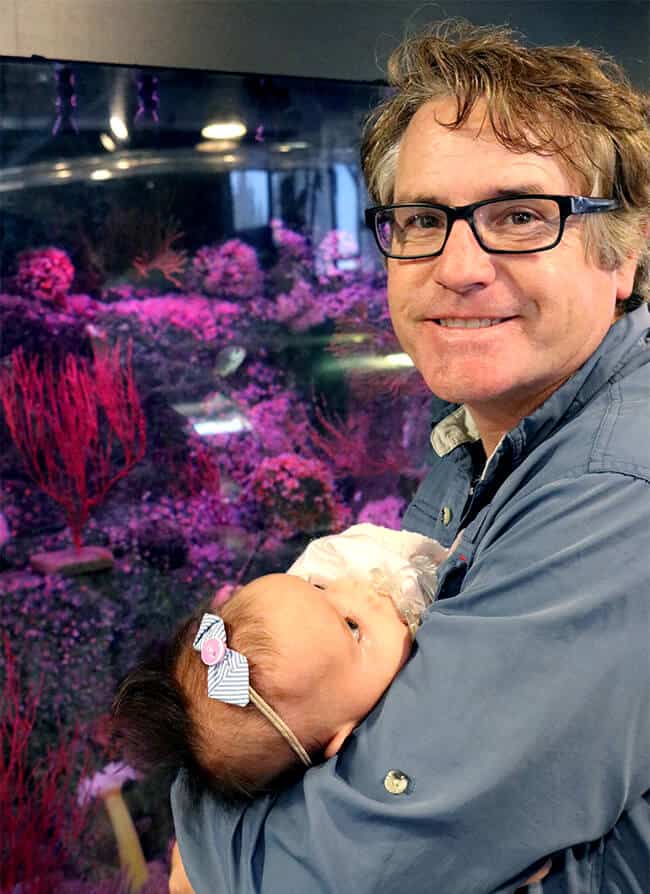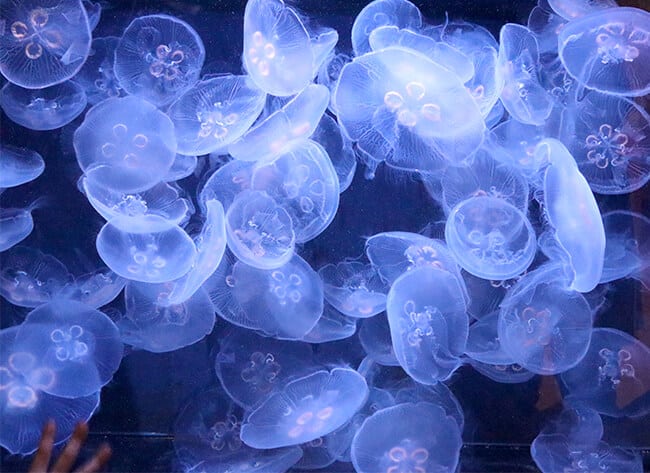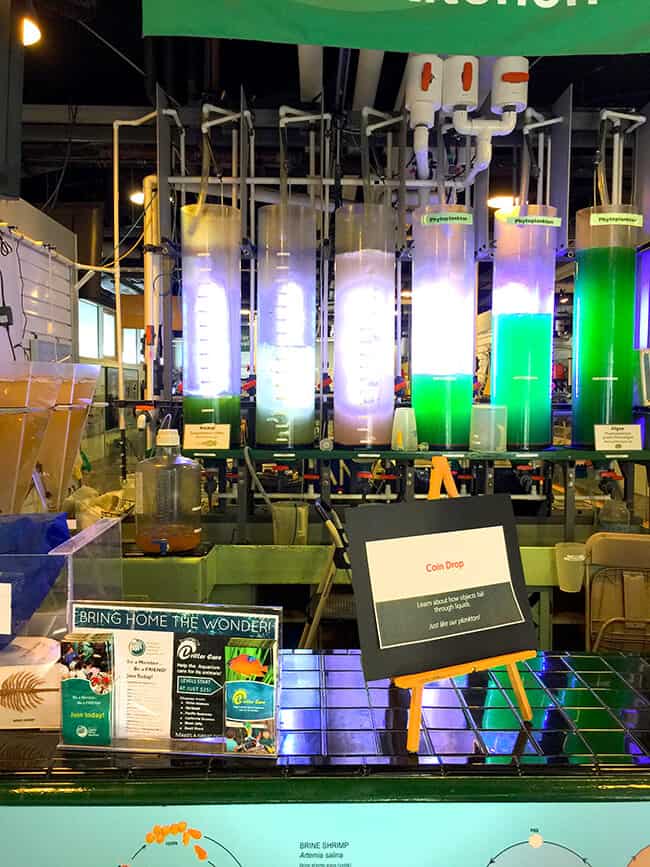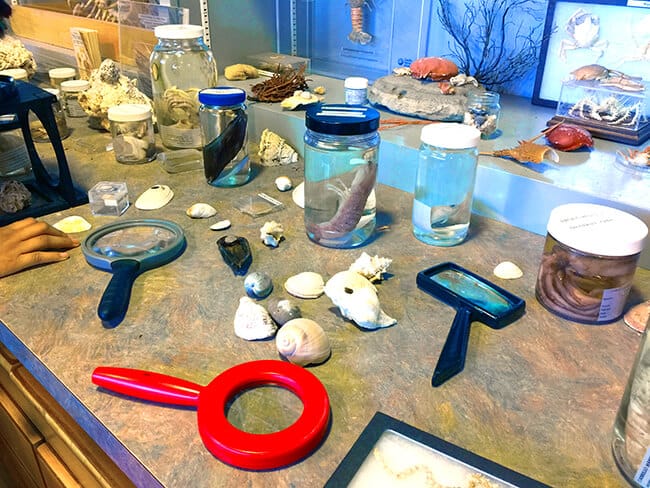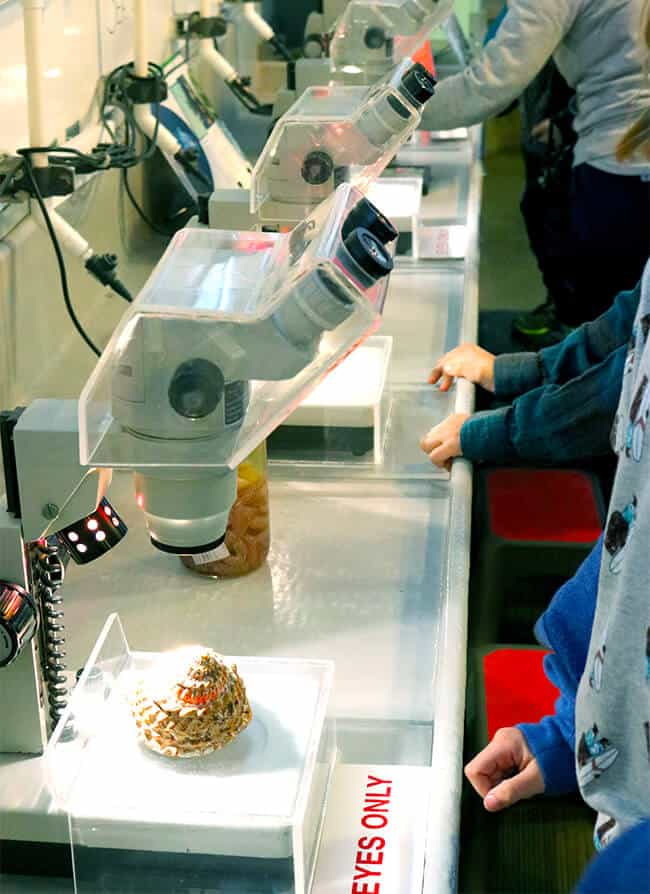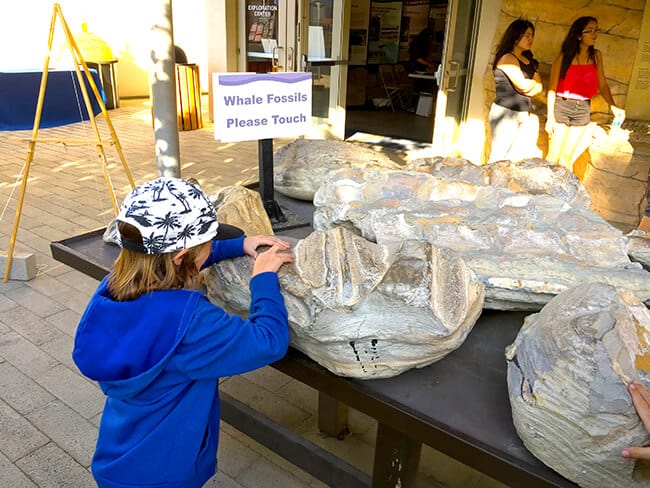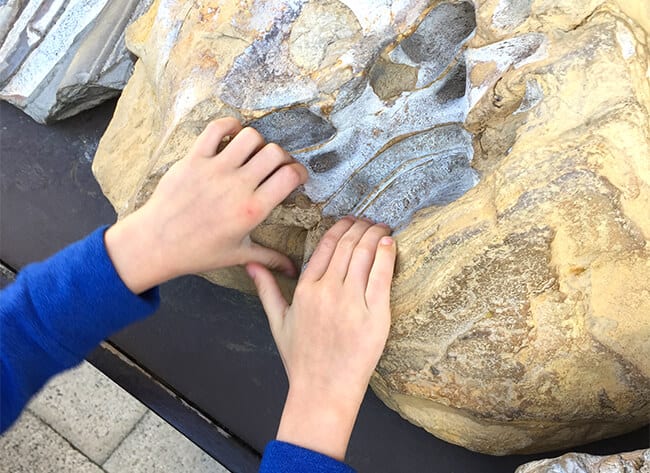 before we headed home, we spent some time at Cabrillo Beach which is located in front of the Cabrillo Marina Museum and near Point Fermin Park. it's family-friendly and has two separate areas – inside the breakwater and outside the breakwater.
the inside break water is where the water is tranquil and calm, ideal for a relaxing picnic. there is a great playground for the kids, and the water was nice for the boys to run a splash in without getting to wet. next time we will have to bring our swimsuits.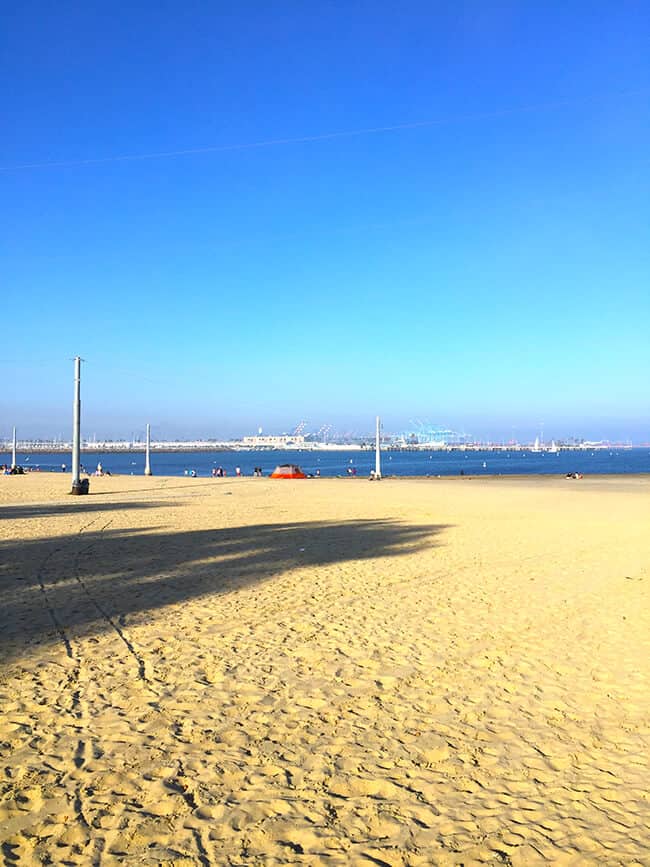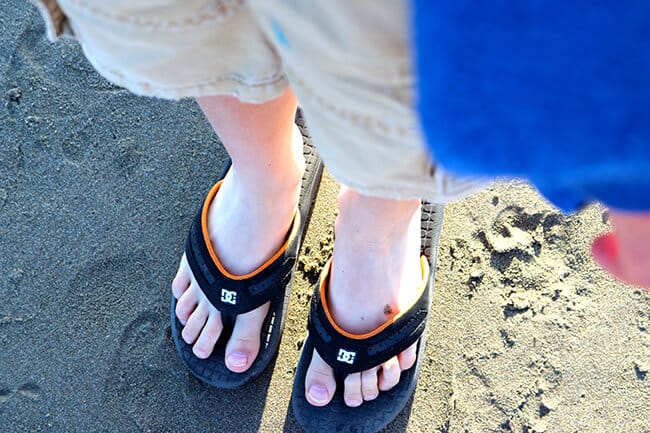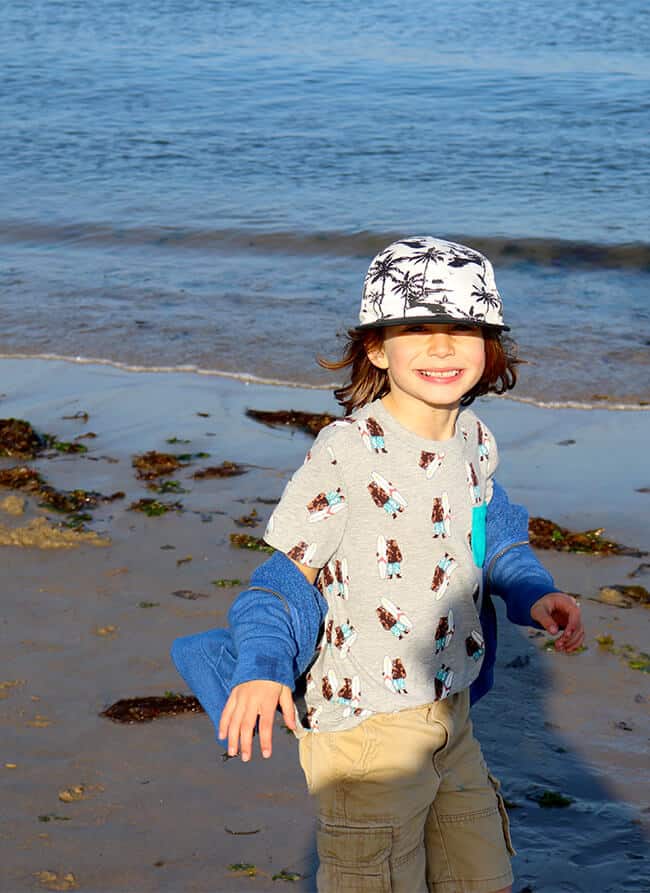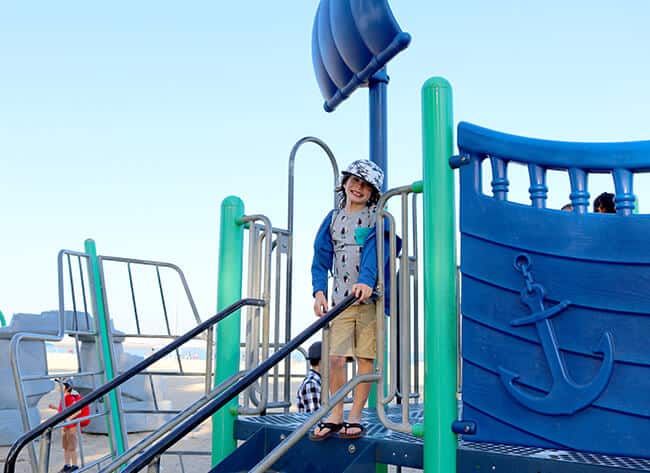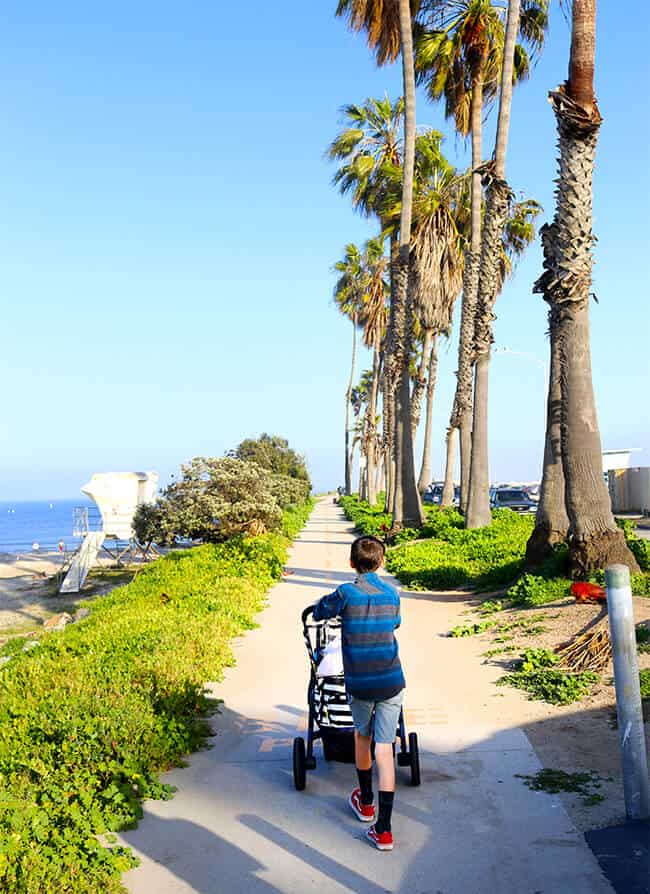 and the outside breakwater is where windsurfers and kayakers take on the ocean waves.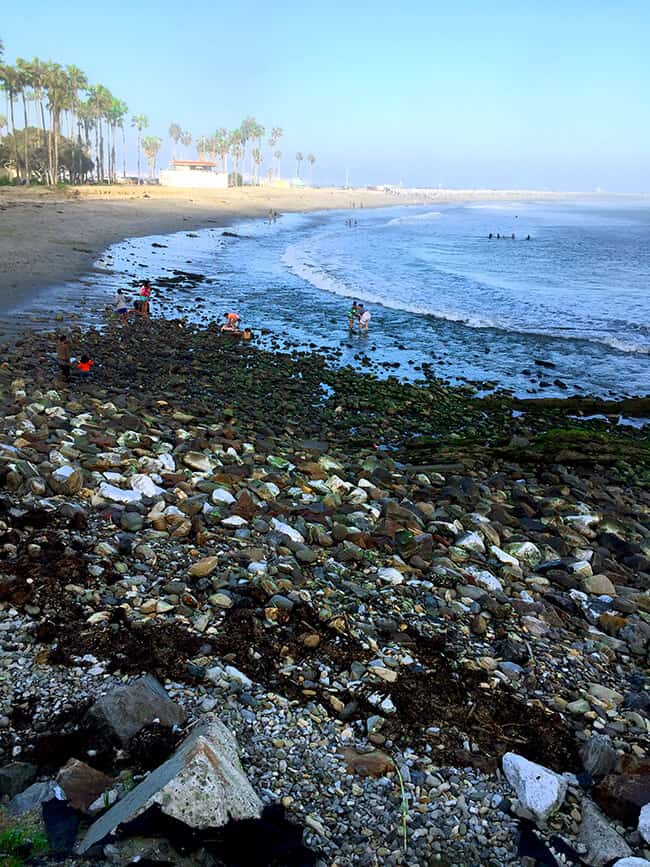 there's a fishing pier, which is a favorite destination for whale-watching and especially during grunion season. we have never been to a grunion run. that will have to be added to our bucket lists.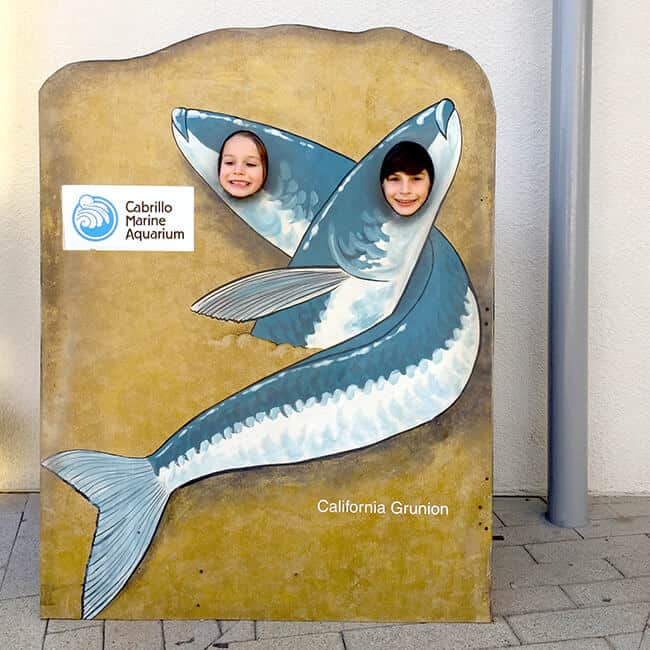 picnics! there may be no area in Southern California that's better stocked with quiet spots to lay out a blanket and a spread of food: one of the few spots remaining where there are seaside fire pits fitted for grilling.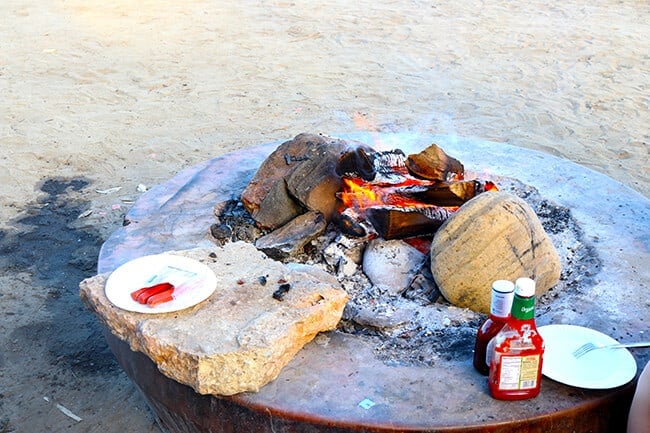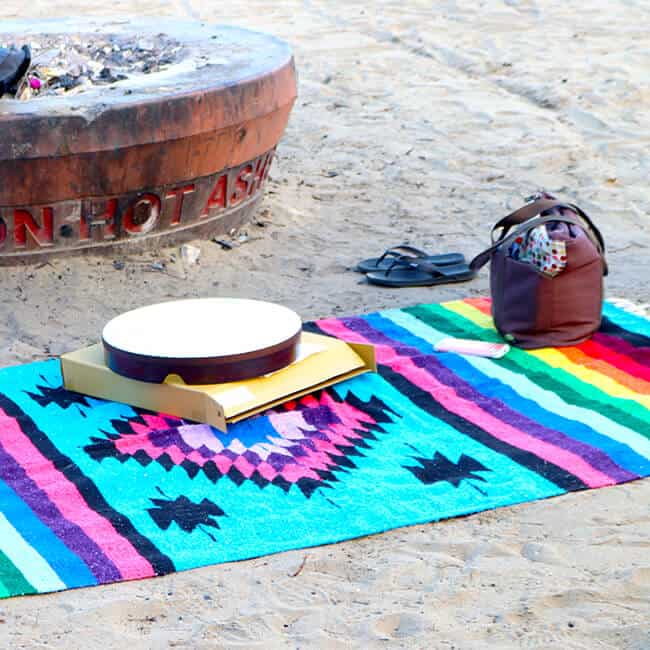 it started to get cold, so while the hubby took the younger kids and baby to the car, Jackson and i took a walk on the north side of Cabrillo Beach to check out the view. we saw the tide pools, wind surfers and sail boats. it was a nice ending for the day.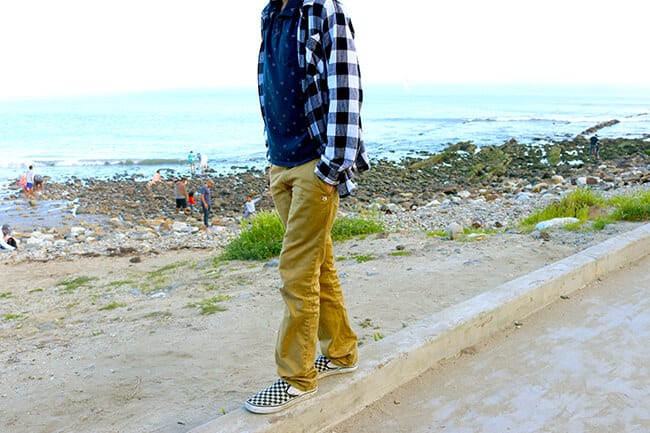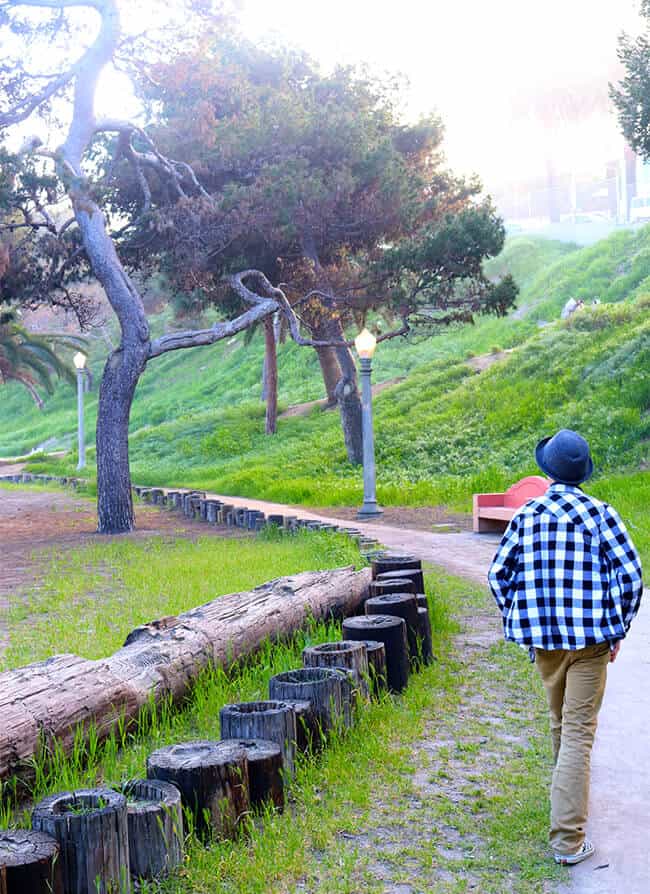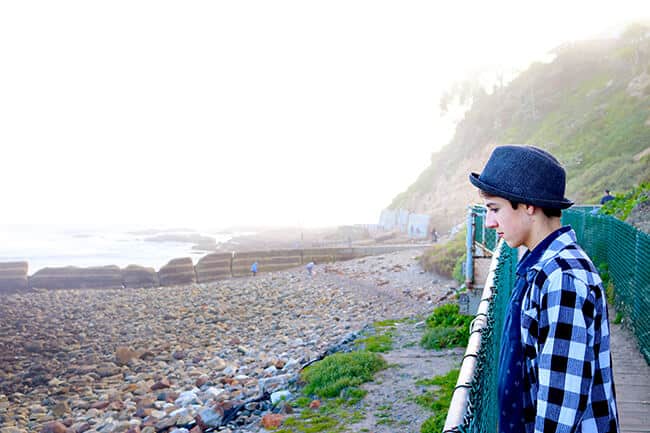 at last, it was time to go home. we had a good time checking out the LA Waterfront. we are always up for a new adventure, and the fresh sea air did our bodies good. back over the bridge we went. until next time!