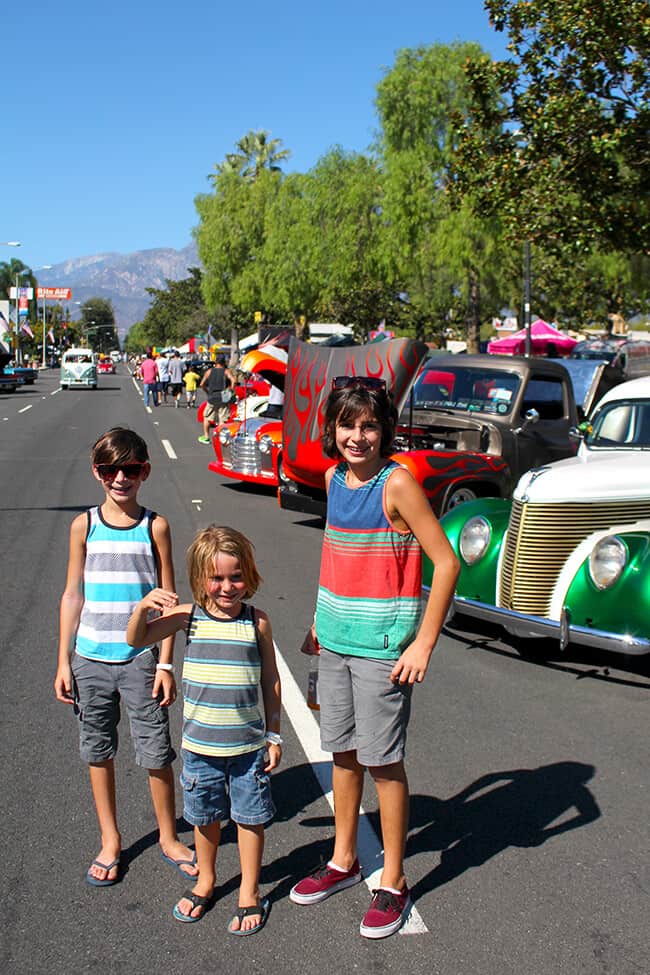 when you want to see vintage cars all tricked out, you head over to the Route 66 Cruisin' Reunion® in Ontario, CA. an annual car show that car enthusiasts from all over Southern California look forward to attending every year. the boys and i have never been, and were thrilled to partner with Verizon FiOS SoCal to attend the big event and check it out.
the Route 66 Cruisin' Reunion®, is Southern California's ultimate celebration of America's love affair with the automobile! it is known as the Main Street of America or The Mother Road, world-famous Route 66.  it stretches from Chicago to Santa Monica and was established in 1926. the Route 66 Cruisin' Reunion® event is three days of cruising, contests, live entertainment and fabulous food. it is held annually on the third weekend of September along the historic, tree-shaded Euclid Avenue in Ontario, California, and is over two miles long. thousands of people gather here  to enjoy classic cruisers, convertibles, hot rods, and Woodies at this weekend of fun.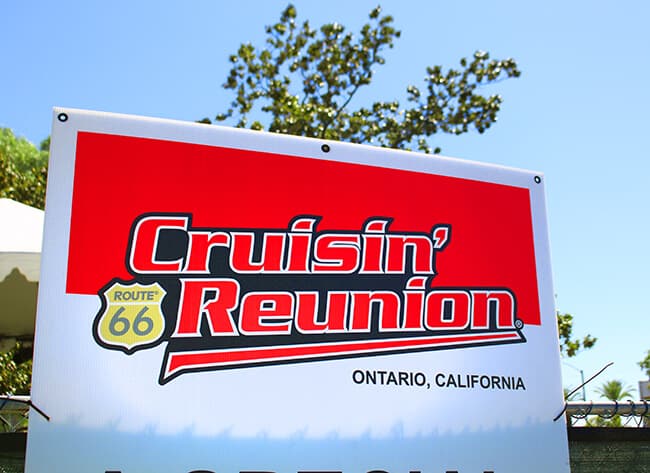 it was very hot the day we attended, over 110º degrees, but the streets were hopin' with bright color classic cars and spectators. barbecues and smell of yummy fair food wafted through the air.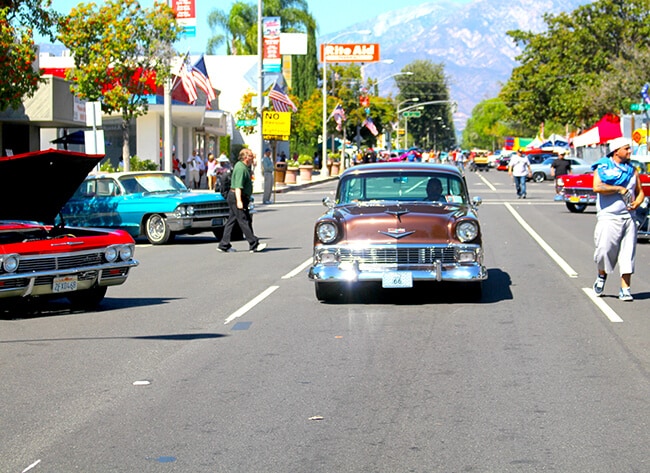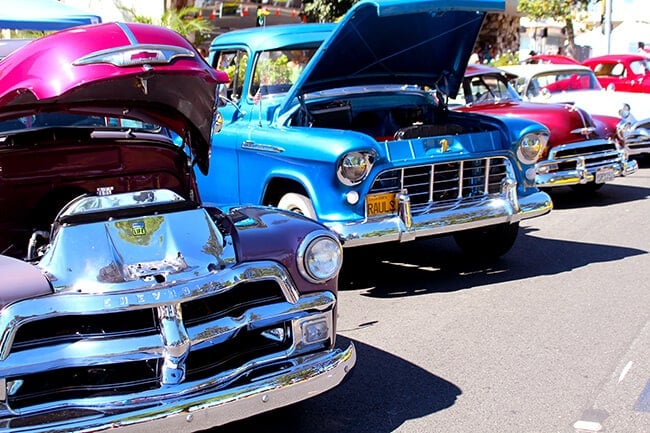 we had a blast walking down Route 66 and checking out all the cars.  people come here to show off their classic vehicles with a great deal of pride and to enjoy the comradery of appreciating beauty in the form of a classic car.
here are some of the picture perfect highlights of our Route 66 Cruisin' Reunion® adventure.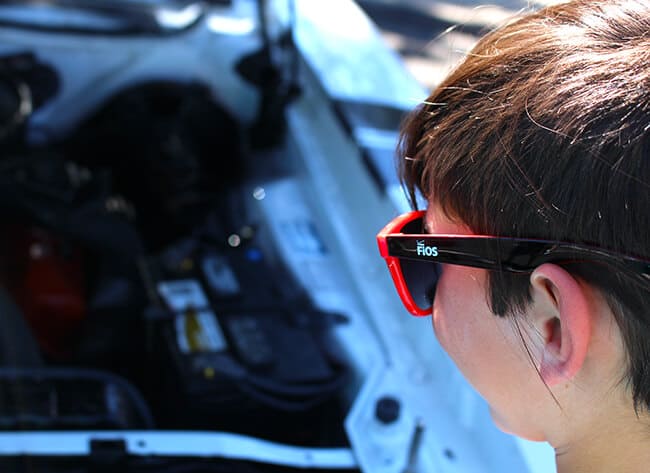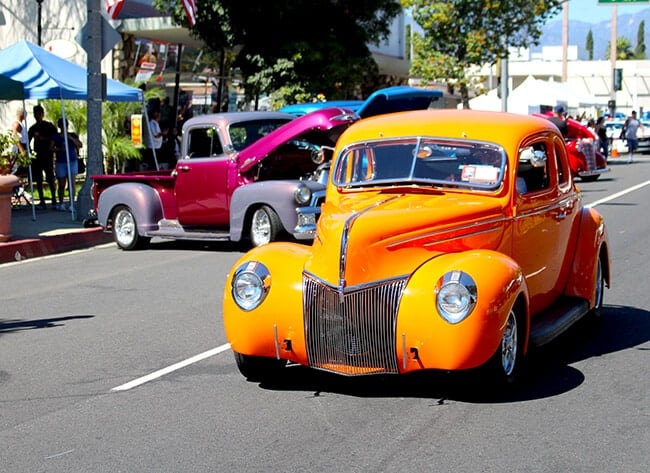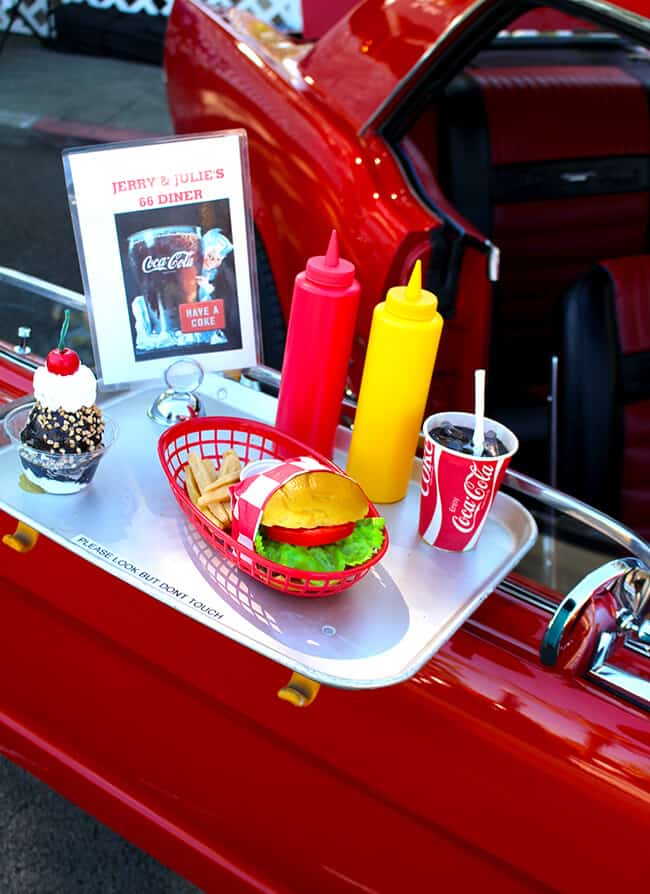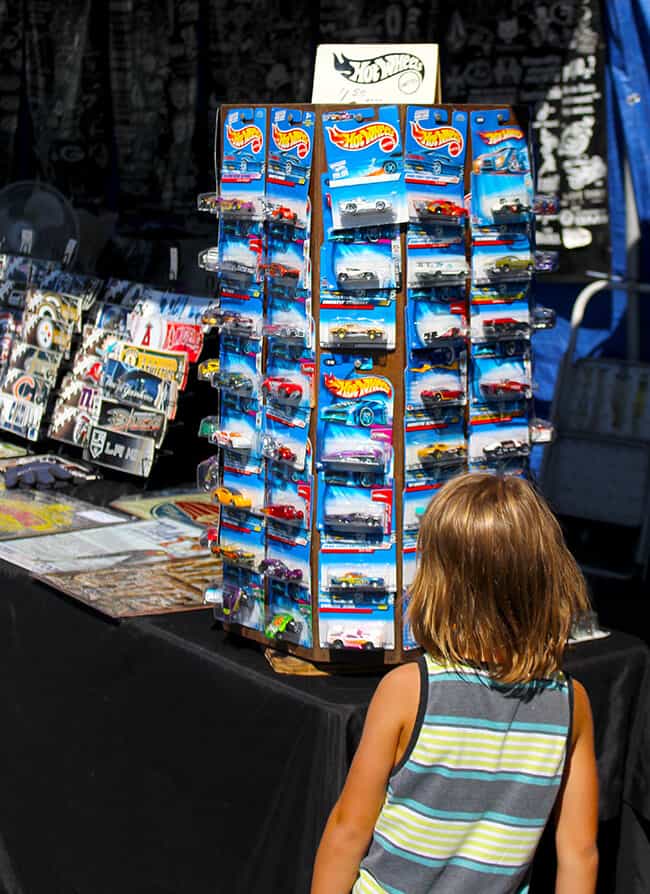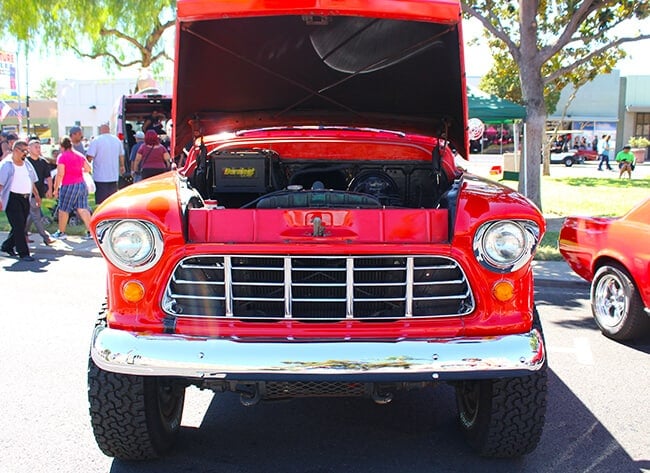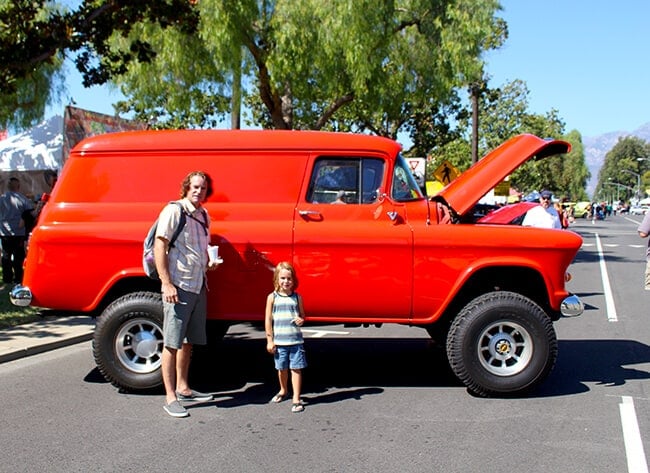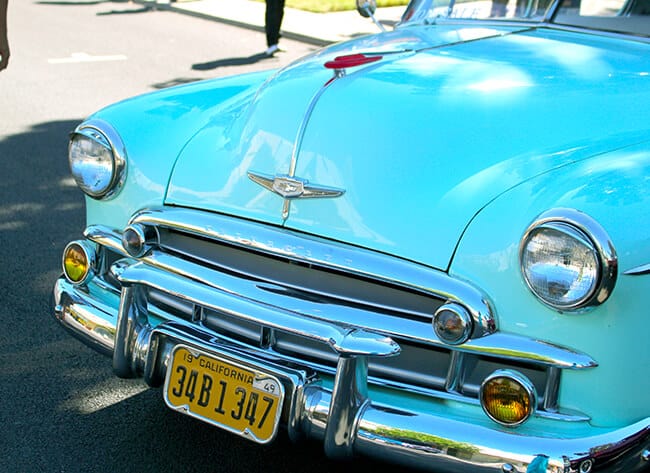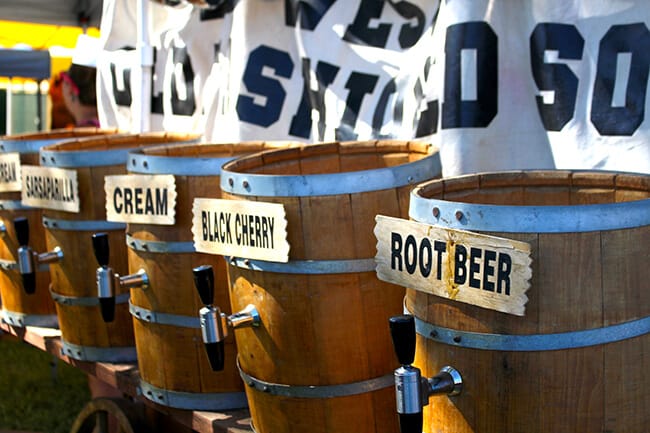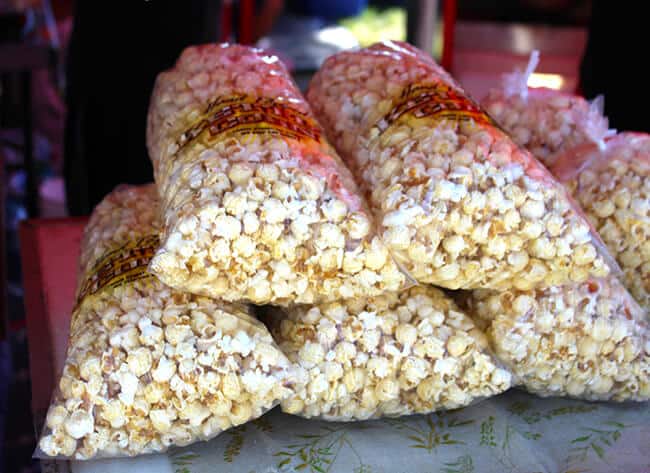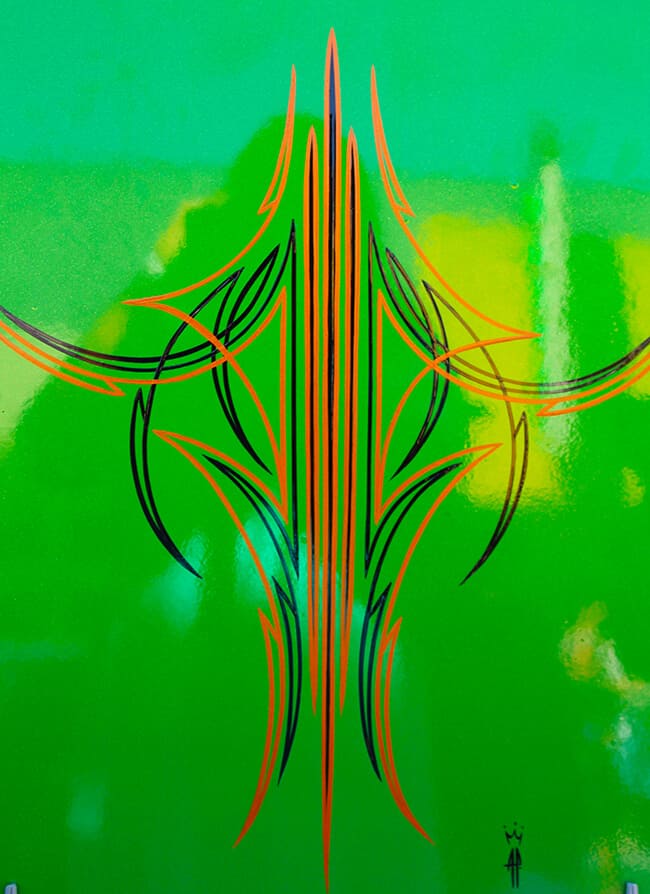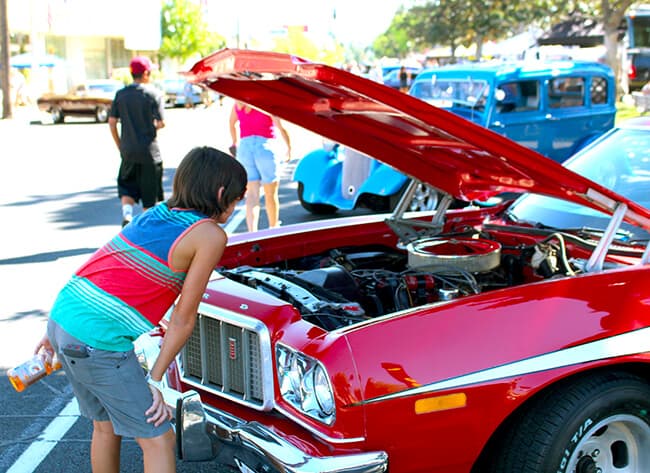 before heading out we stopped by the Verizon FiOS SoCal booth. there, you could stop in to learn about their services, FiOS availability, current offers, sweepstakes, and more, there were also fun games and prizes too! FiOS SoCal is all over Southern California. when you see their booths at community events, be sure to head over and check it out, they offer lots of great sweepstakes for chances to win cool prizes. or head over to their website to keep up with what they doing in the community and where their events team will be next.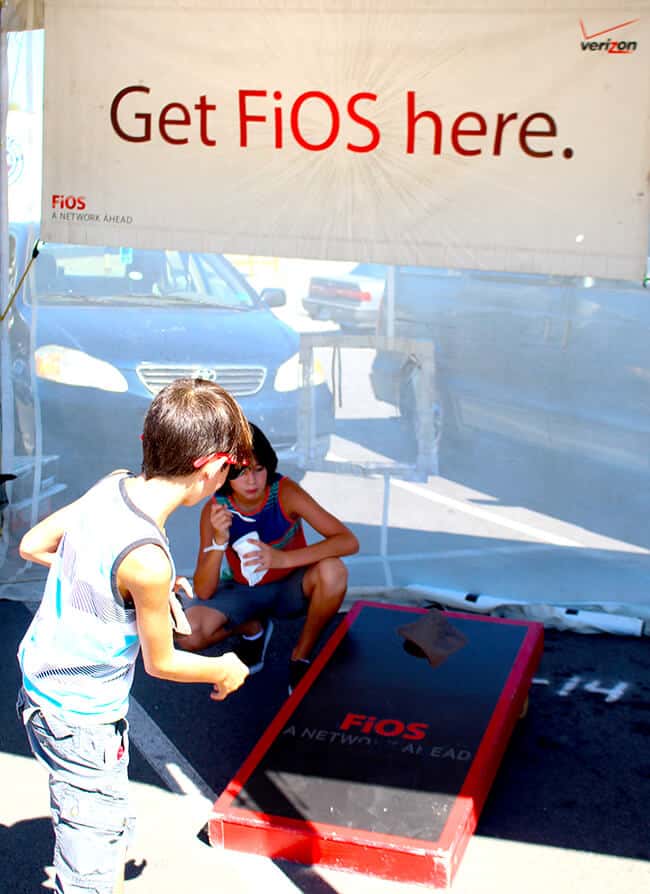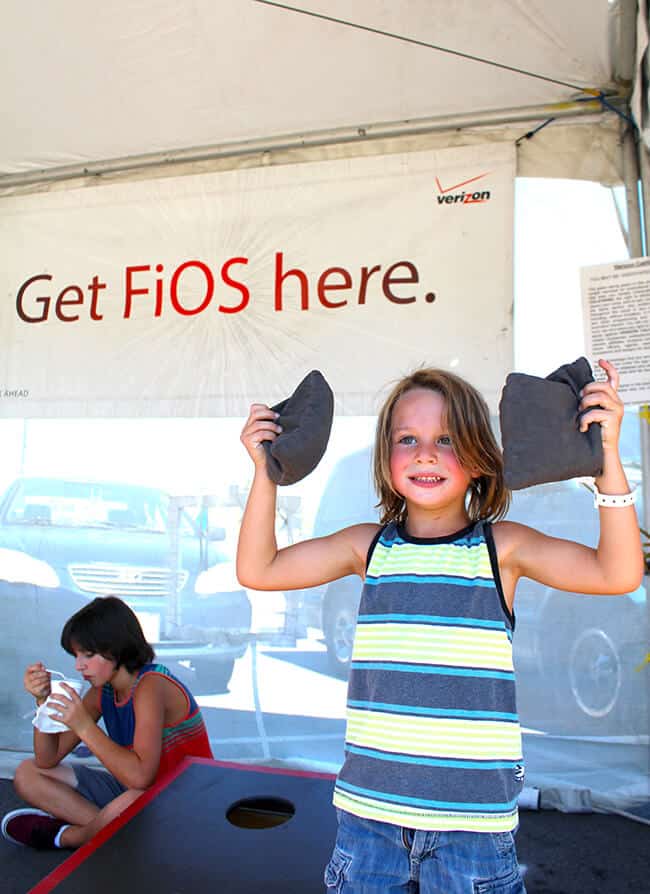 it was a day full of family fun and excitement. anytime cool vintage cars are involved, my boys are in cloud nine, and it was awesome.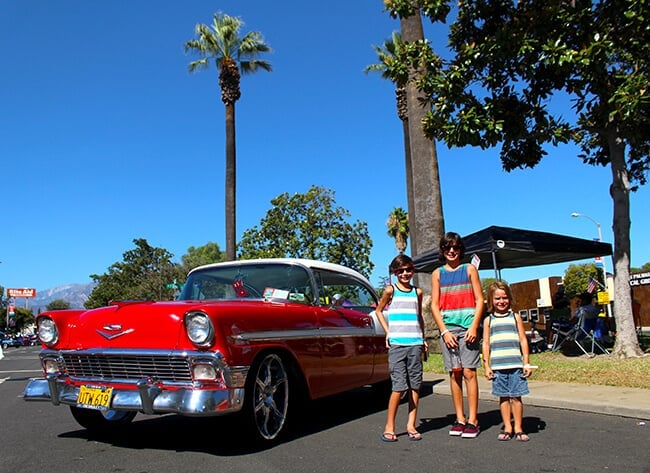 thank you FiOS SoCal for the fun experience. you really know how to connect to our community.