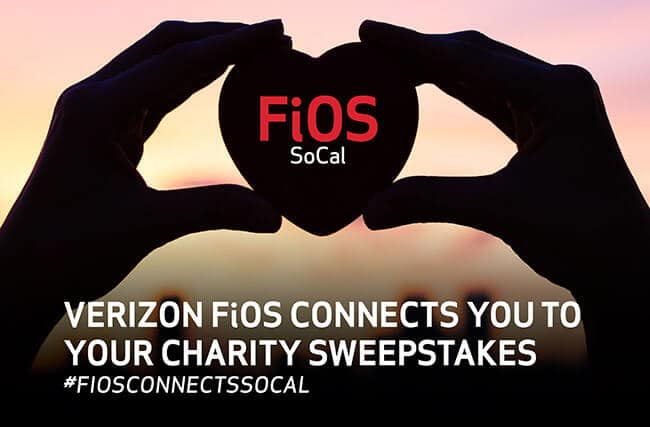 you know how much i love giving back, especially giving back to the community i live in. that is the reason i first started this blog; to help give parents resources of things to to around the OC and SoCal. that is why i am very excited to team up with Verizon FiOS and help get the word out about their Verizon FiOS Connects You to Your Charity Sweepstakes!
Verizon FiOS Connects You To Your Charity Sweepstakes
here is YOUR chance to win $1000 for YOUR favorite charity! Verizon's has a commitment to sharing their success with the local communities that it serves, and right now it is connecting residents to their favorite local charities with the Verizon FiOS Connects You To Your Charity Sweepstakes. local residents can enter the sweepstakes by completing the entry form and submitting a photo on Twitter or Instagram that shows their favorite charity, using the hashtag #FiOSConnectsSoCal. be sure to include the charity's full name or tag their social page. it's so simple!
what kind of photos can you post? any photo that illustrates your favorite charity. it can be a photo of the charity itself....
a photo of you helping at that charity...
a photo of your home vegetable garden that you use to be able to contribute healthy food to your local food bank....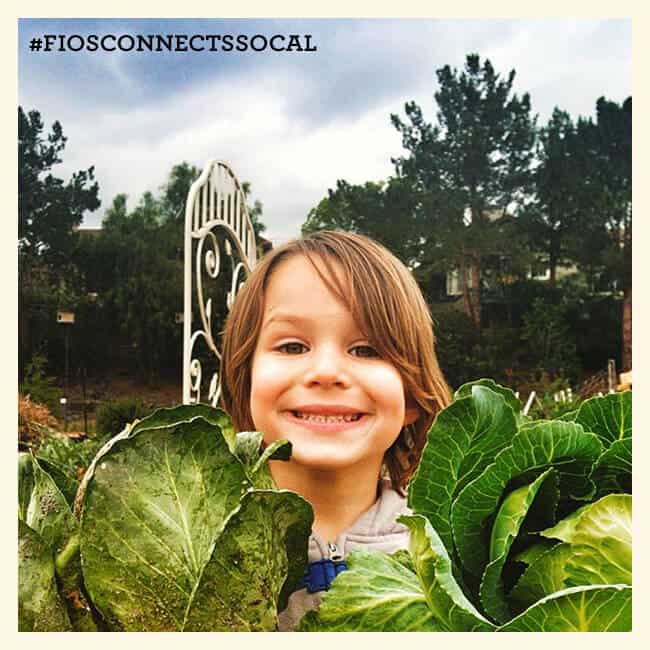 a photo of you and your kids gathering clothes to donate to a local children's charity...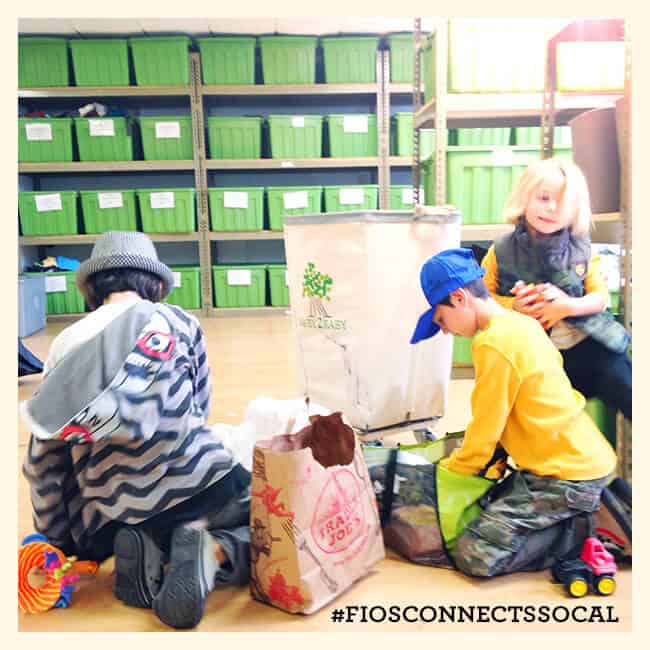 a photo of you wrapping gifts for kids in need...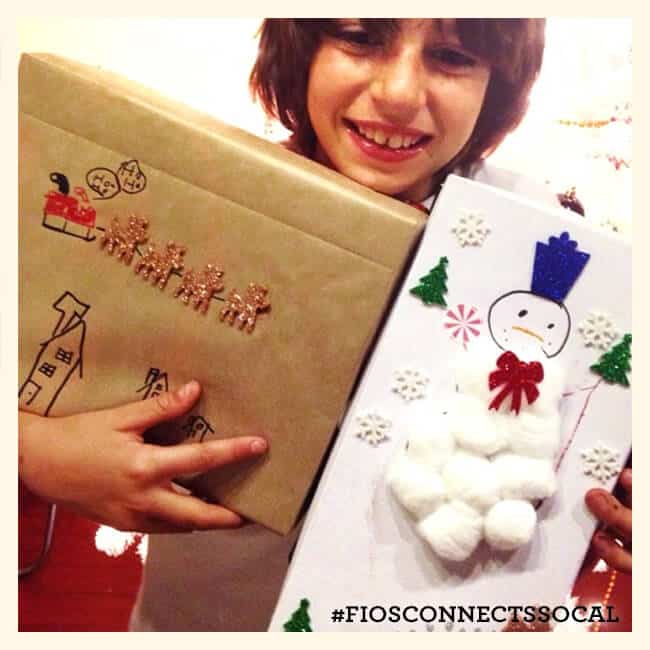 A photo of you and fellow moms signing up to volunteer at a local Boys & Girls Club or even photo of you and your friends participating in a local 5K run on behalf of your local charity. and photo demonstrating charity and community is eligible. this is YOUR chance to help those in need. PLEASE HELP!
The Winner
California charity of his or her choice.click here to enter the Verizon FiOS Connects You to Your Charity Sweepstakes! one winner will be randomly chosen to have a $1,000 contribution made to the Southern California Charity of their choice. contest runs March 27, 2015, at 12:01 a.m. PST through May 3, 2015 at 11:59 p.m. PST. good luck! (Only open to legal residents of the State of California who reside in Los Angeles County, Orange County, Ventura County, San Bernardino County or Riverside County, who are 18 years of age or older as of the date of entry.)
{This is a sponsored post. As always, all opinions are 100% my own.}