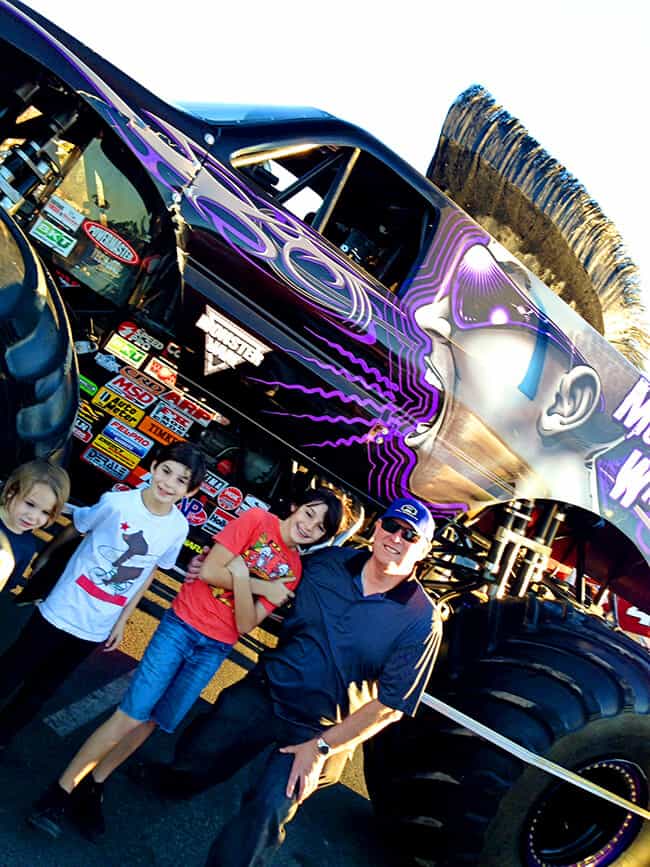 a couple of weeks ago, i wrote about Monster Jam coming to Anaheim on January 10th, 24th and February 7th. the boys were thrilled to attend the show this past weekend. the had an absolute blast...as always. Monster Jam is the event they look forward to all year long.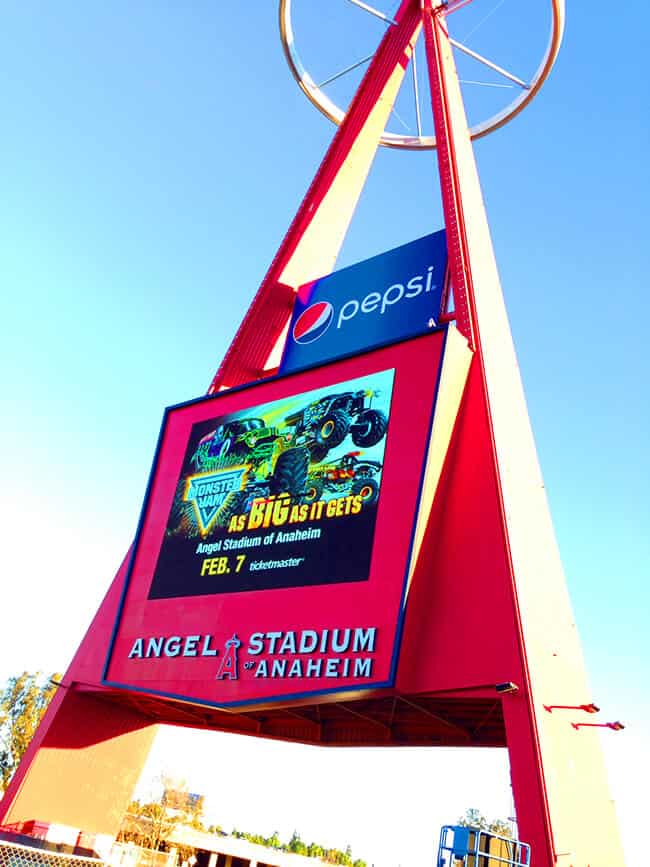 they started their adventure at the Party in the Pits, the pre-party where you get to get up close to the trucks and even meet the drivers. (this requires a separate ticket in addition to the Monster Jam ticket)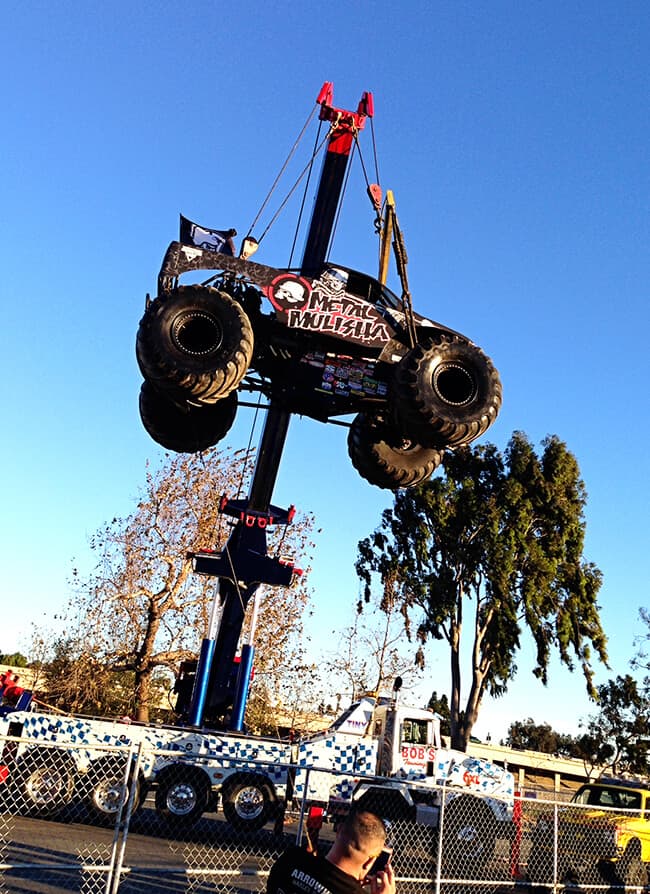 this is an awesome experience for any monster truck lover. the boys were able to get autographs from the drivers and even sign a truck.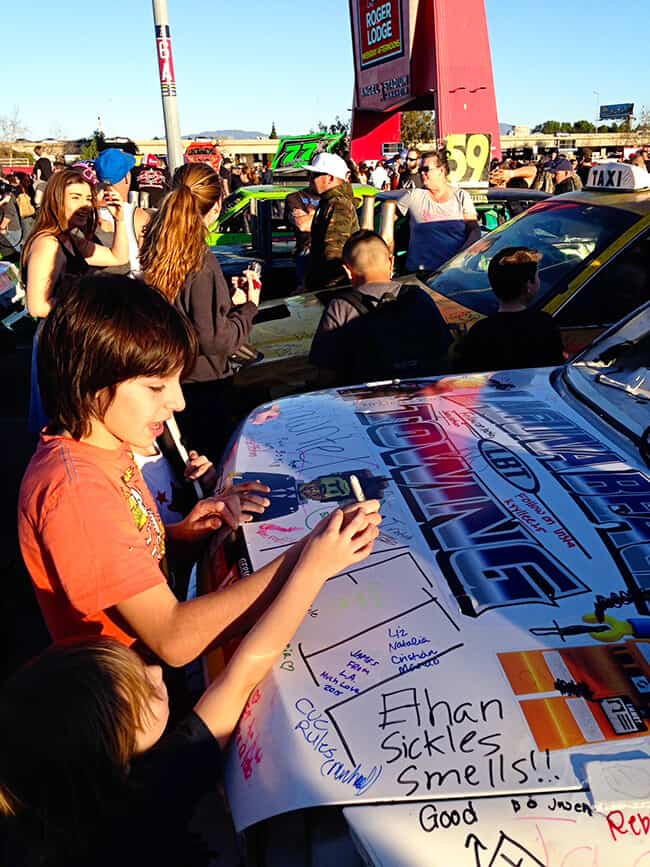 they also took pictures with lots of their favorite trucks. it is really cool to see them in person and not just on television or the computer.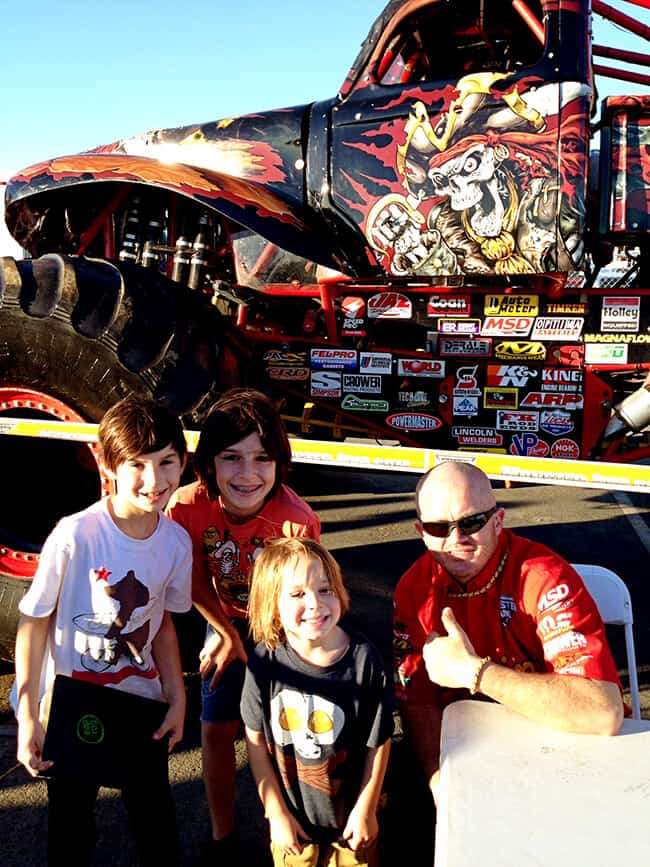 and then it was the time everyone was waiting for...the Monster Jam show!!! the boys are always so excited to see all of their favorite trucks perform, race and even do stunts.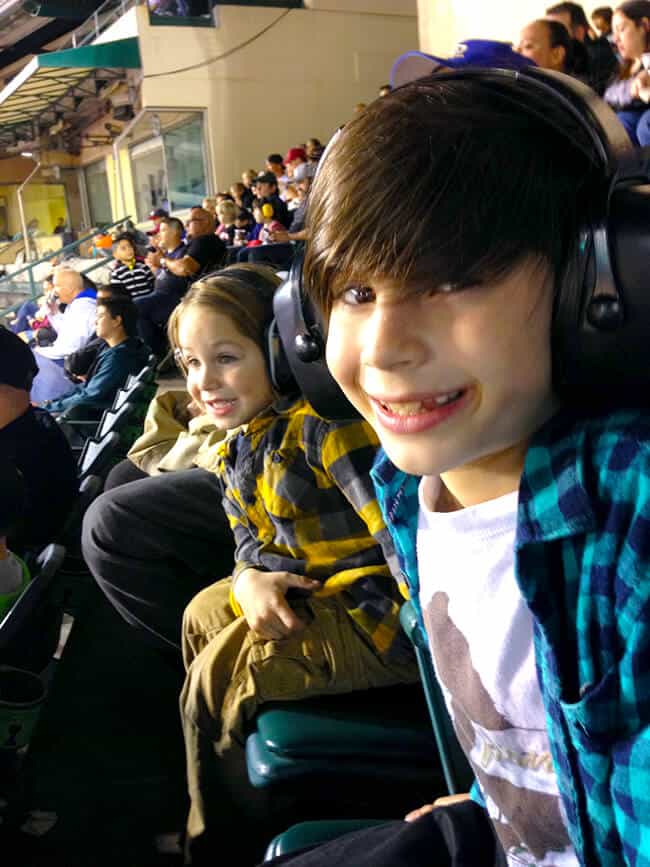 during the show, the trucks have friendly competition, crush cars and to amazing stunts. this year the boys witnessed two truck do a back flip! just amazing.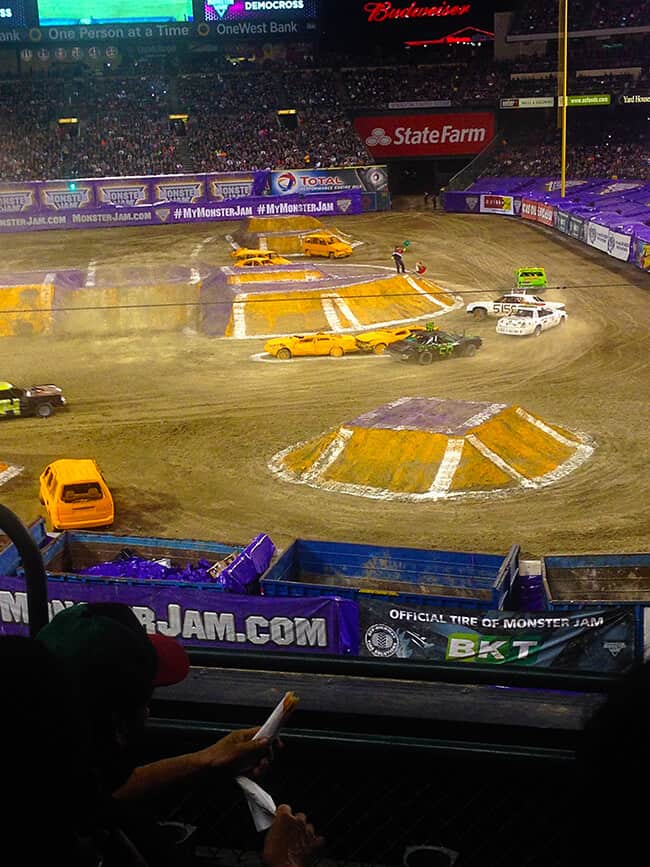 i highly recommend Monster Jam if you are a fan of mud, dirt and racing cool trucks....and even if you don't you will still have a good time. the show is full of energy and the crowd goes wild with excitement. it is fun outing for the entire family.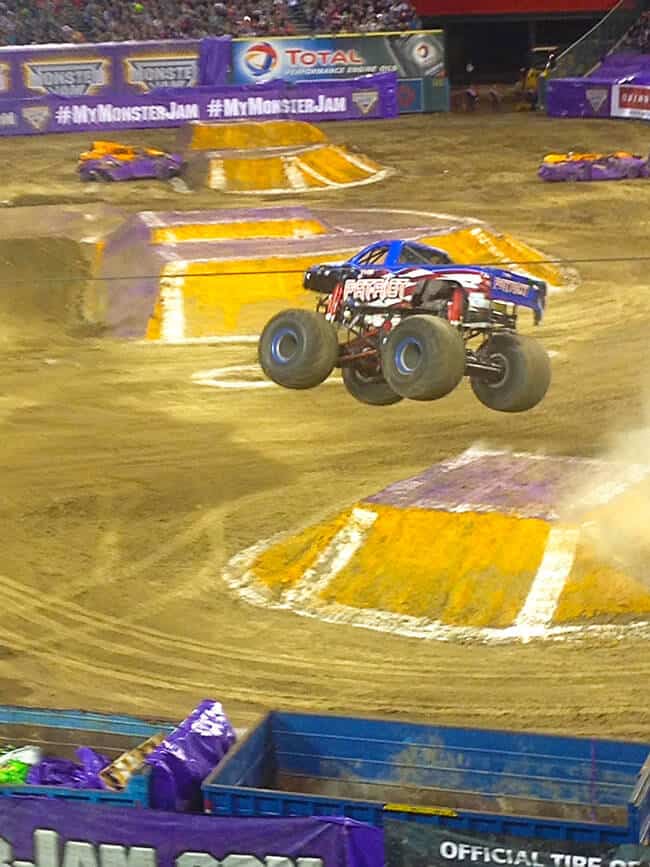 Tips for Visiting Monster Jam
• wear layers. since the festivities (Pit Party) begin at 2pm (1pm for VIPs) and Monster Jam begins at 7pm, the temperature can fluctuate greatly, and sometimes the wind pick up. bring a jacket, hat and mittens.
• bring protective ear gear for children. the trucks are VERY LOUD. i also recommend ear plugs for the adults.
• bring cash for parking
• tailgate. thats the thing to do at Monster Jam. arrive early and serve food out of your trunk....it's fun.
• go to the Party in the Pits! this is a separate ticketed event where you can meet the drivers and see the trucks up close.
• bring your camera. there are lots of photo opportunities especially if you go to the Pit Party.
• get to Monster Jam early (around 5:30-6pm) to see smaller races before the main Monster Jam event.
• $3 Off Adult Discount Coupons are available at participating Jiffy Lube locations while supplies last
{Disclosure: We were invited guests of Monster Jam. All thoughts and opinions are 100% my own.}