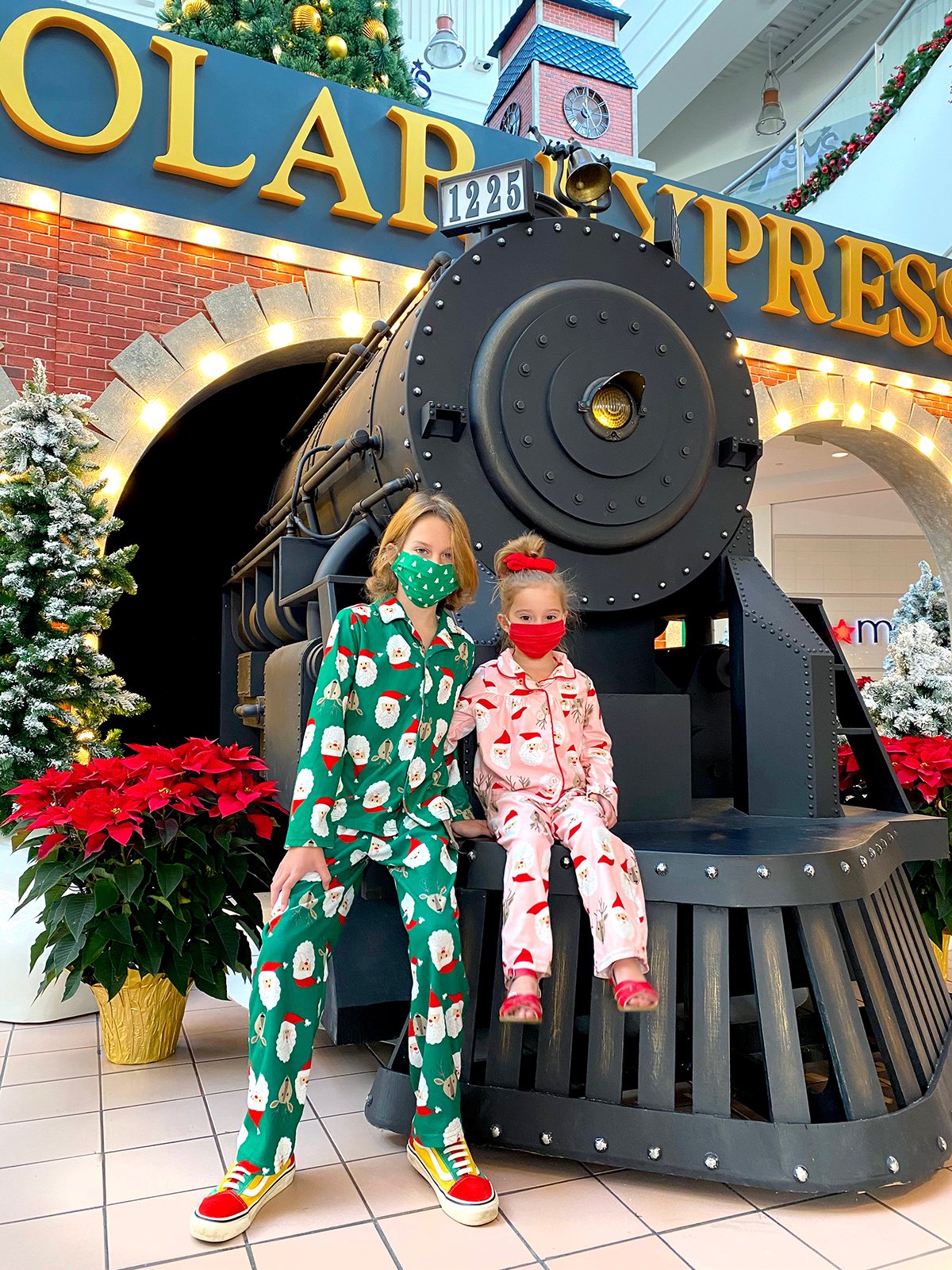 We were invited guests – MainPlace Mall in Santa Ana has a brand-new and COVID-safe Santa set to enjoy this year! Now you can get those in-person Santa photos. The experience is inspired by the fan-favorite Warner Bros. film, "The Polar Express." It's open now for visits so we decided to check it out...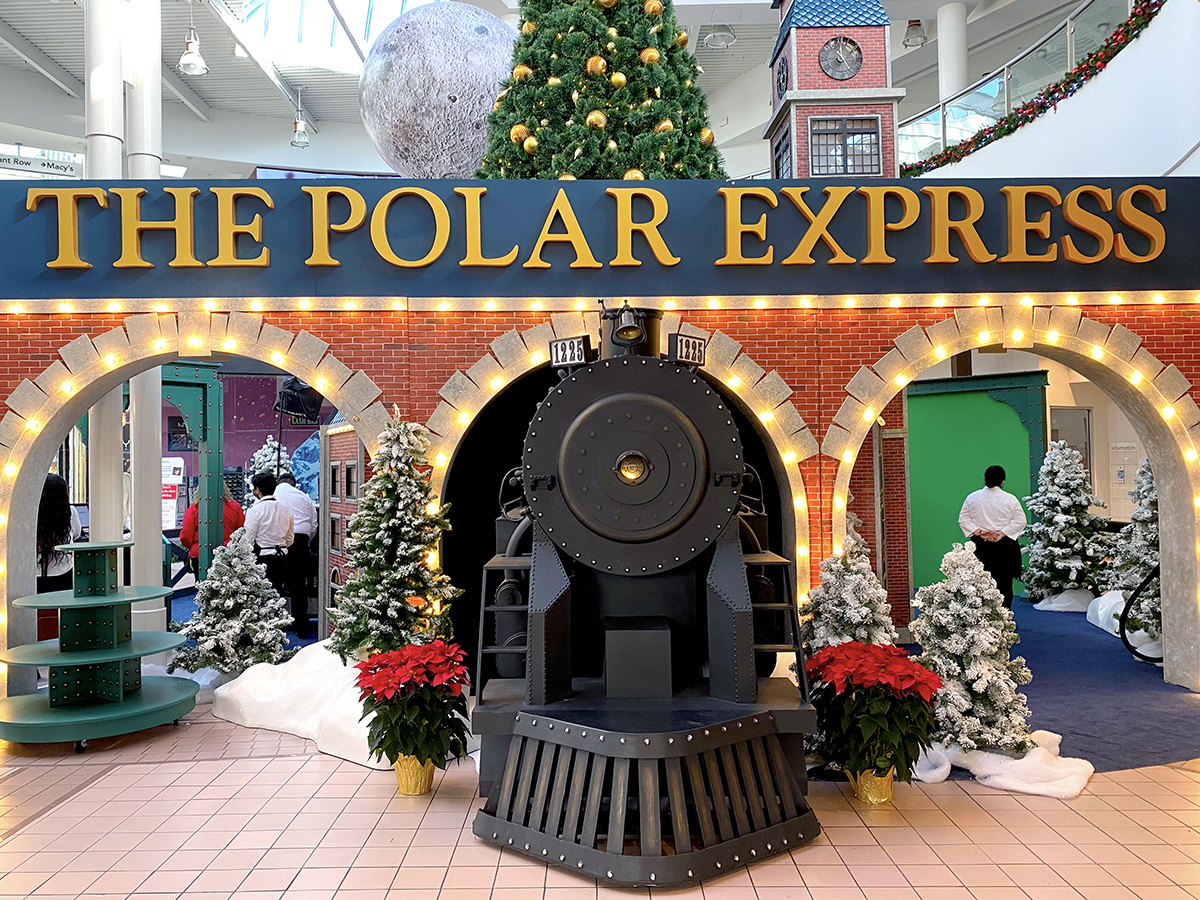 The new set is pretty amazing. There is an almost life-sized Polar Express train complete with steam and realistic sound effects. It looks just like the movie. The walk-through set combines the best elements of today's highly popular "selfie museums" and augmented reality interactive experiences, making the wait to see Santa as much fun as the visit itself.
There is an interactive green screen and fun brick houses featuring elves getting the presents ready for Santa.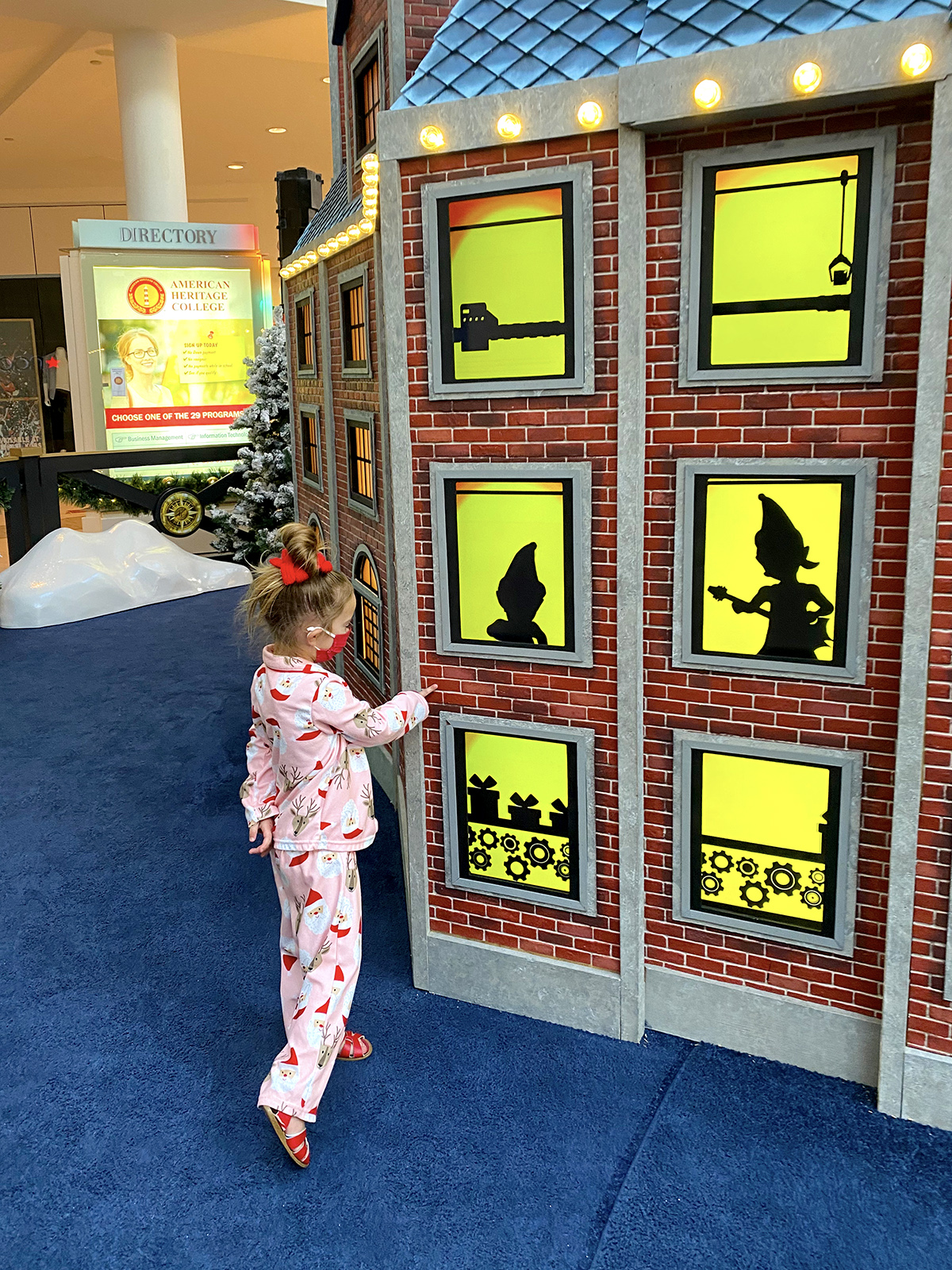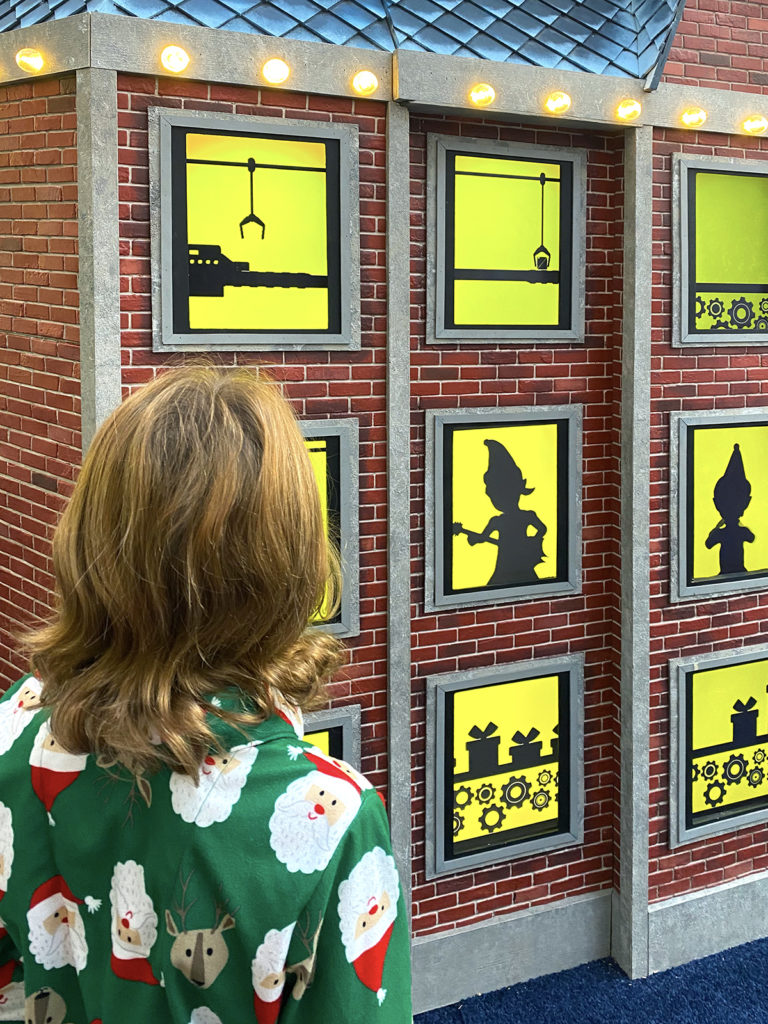 "The Polar Express" tells the tale of an adventurous young boy who doubts the existence of Santa Claus as he boards a magical train headed to the North Pole on Christmas Eve. The experience, designed by Parker 3D in partnership with Warner Bros. Consumer Products, immerses visitors in the movie's magical realm, allowing them to take a variety of free selfies, including one in front of the famed Polar Express train itself, complete with steam and realistic sound effects. Using a free digital app with augmented reality capabilities, guests can bring the set to life. After arriving at the North Pole, guests will visit and take professional photos with Santa as well as have the opportunity to choose from a variety of iconic backdrops from the film to use as free-of-charge selfie stations.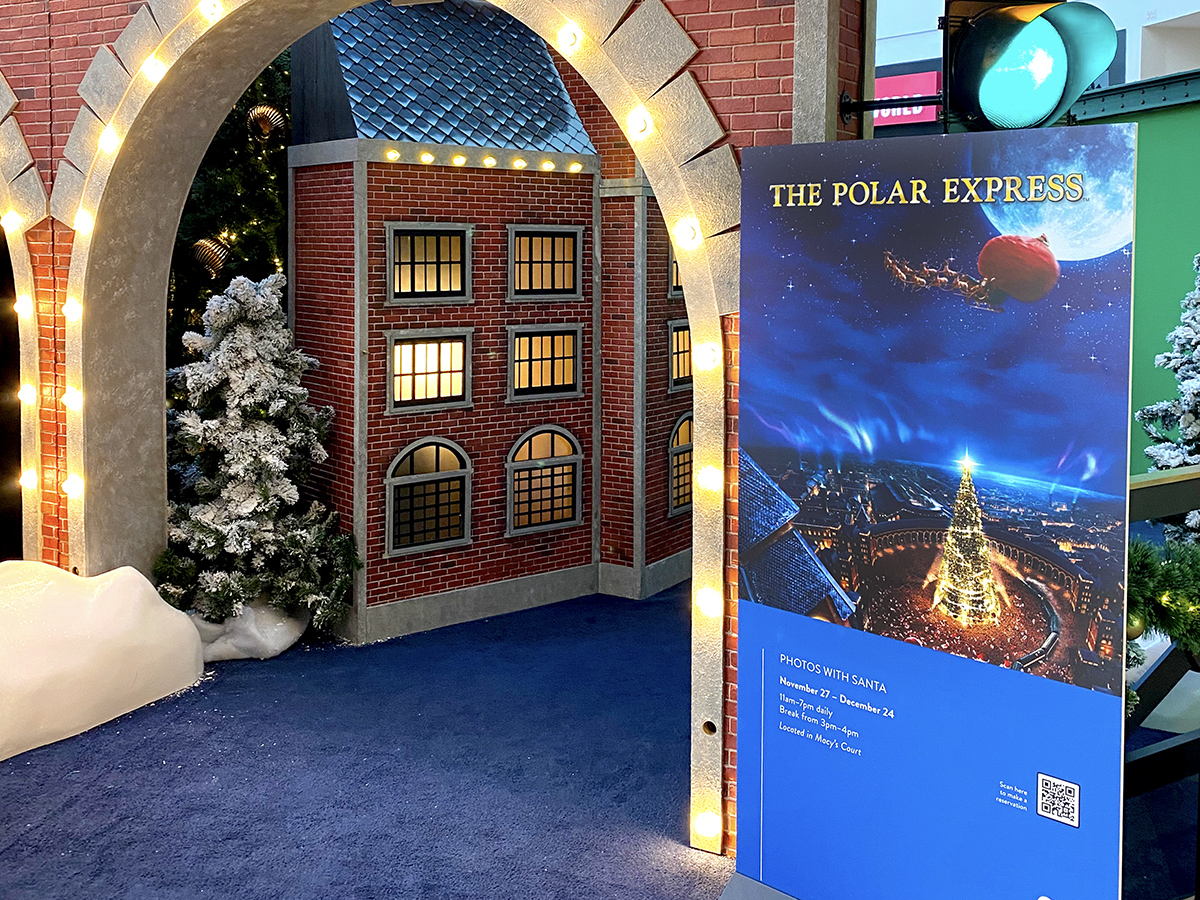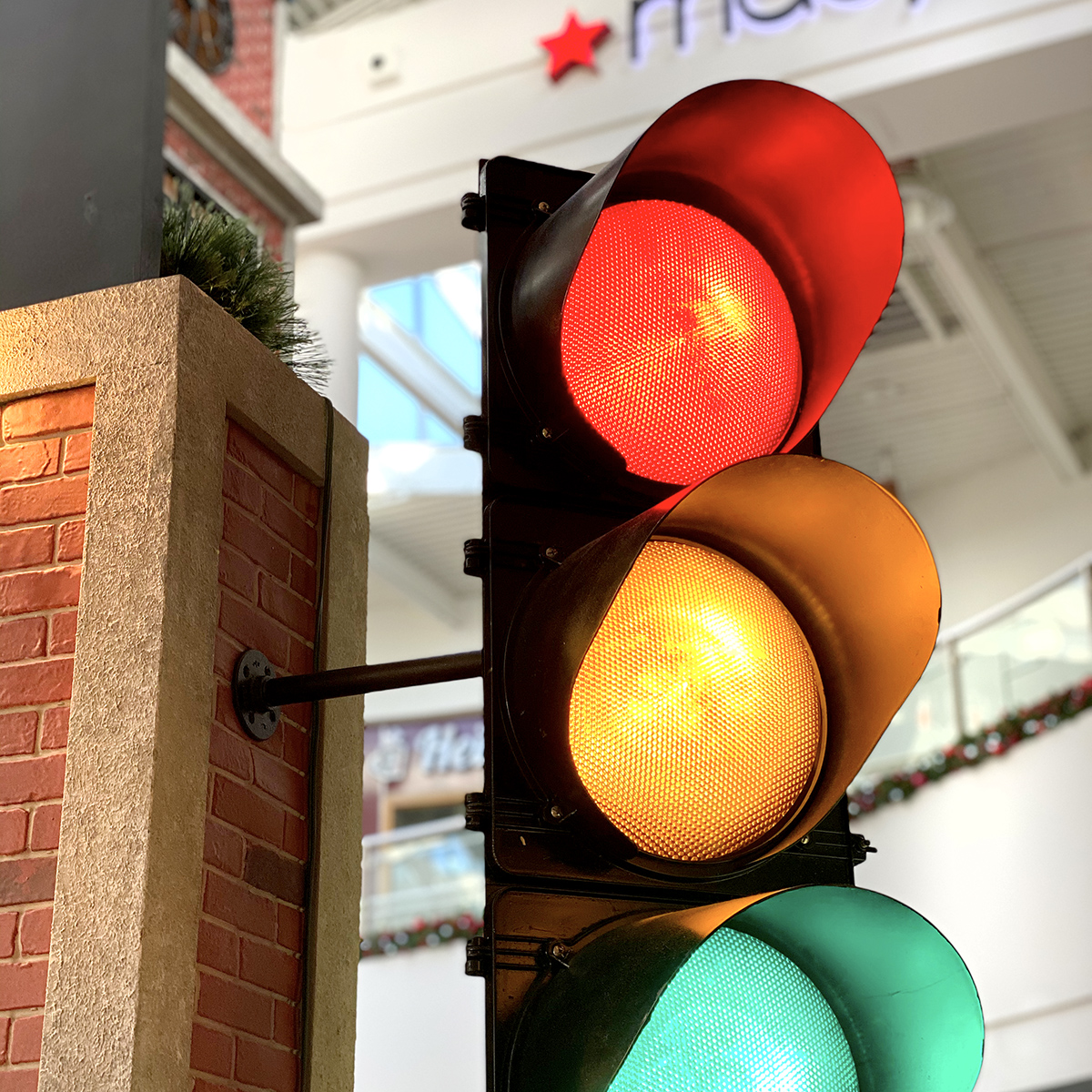 This year, for obvious reasons, Santa will be masked and guests are required to also wear them. And although guests will not be able to sit on Santa's lap or even next to him, they can still interact and share their wish lists art a safe distance. There are beautifully wrapped presents that you can sit on located in front of Santa socially distanced. You can get your pictures taken and also purchase photo packages.
MainPlace Mall Santa Hours
Santa will be available for visits and professional photos daily beginning Friday, November 27th, through Christmas Eve, December 24th.
Santa's hours will be 11 a.m. to 7 p.m., with a break from 3 p.m. to 4 p.m. each day; on Christmas Eve, Santa's hours will be 9 a.m. to 6 p.m. with a break from 1 p.m. to 2 p.m.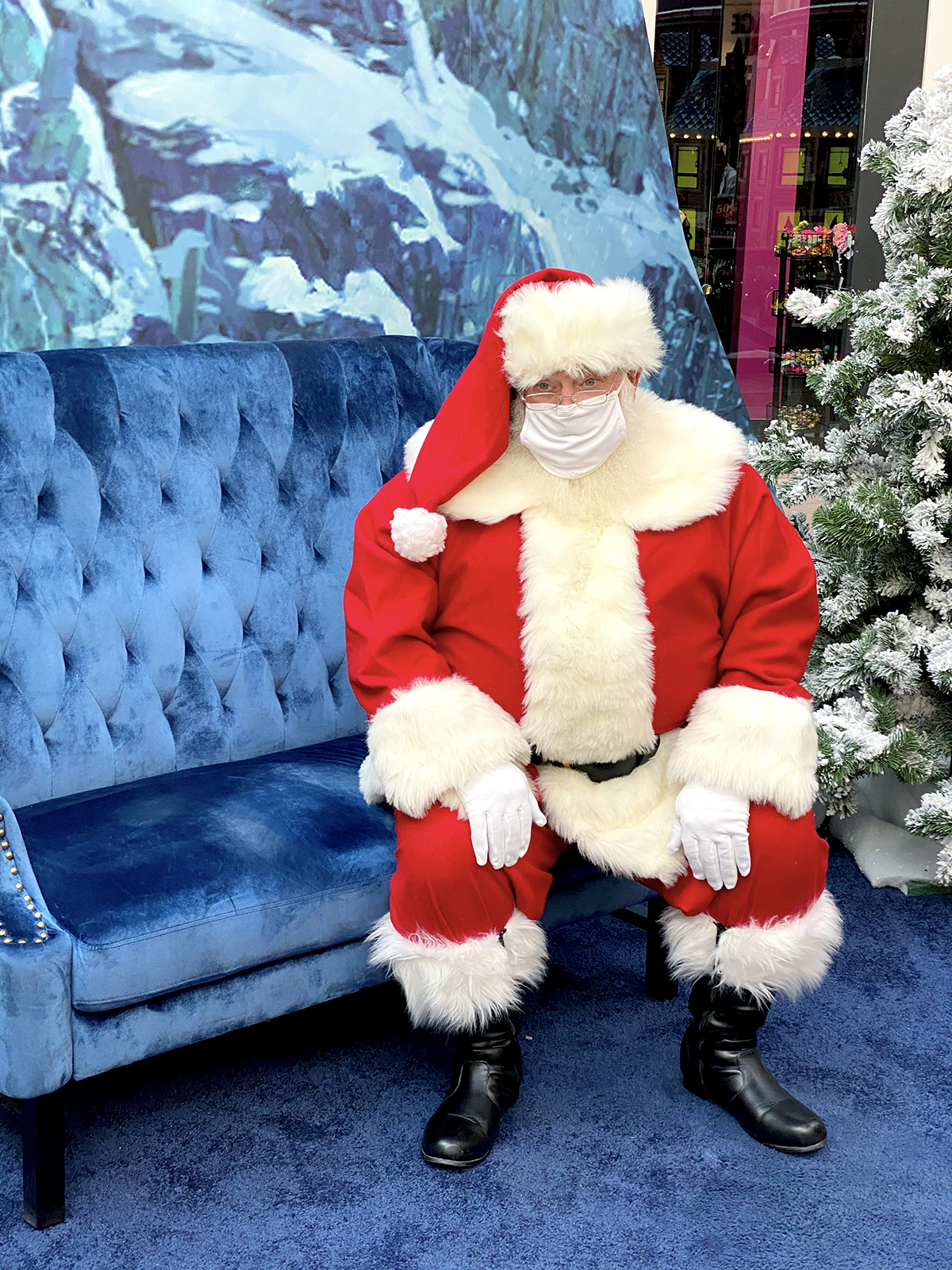 To reduce overall wait times and promote social distancing and contactless payment, families are strongly encouraged to make a reservation in advance of visits at https://bit.ly/2TaLF5M. It is strongly encouraged to make a reservation, but is not required. Walk-up visits will be accommodated on a space-available basis and do not require a photo package purchase.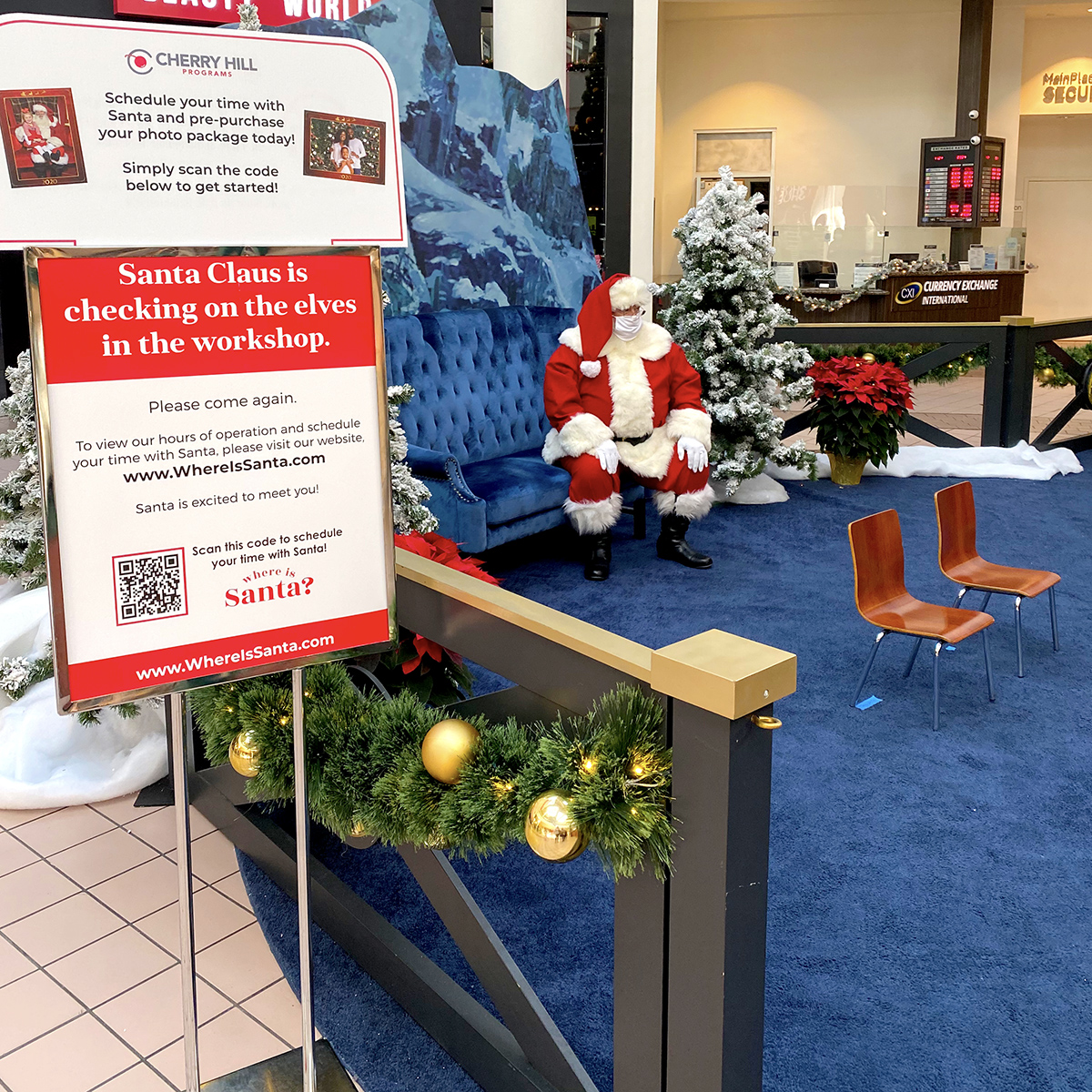 Photos are professionally staged to minimize the visibility of that distance. They are printed while you wait!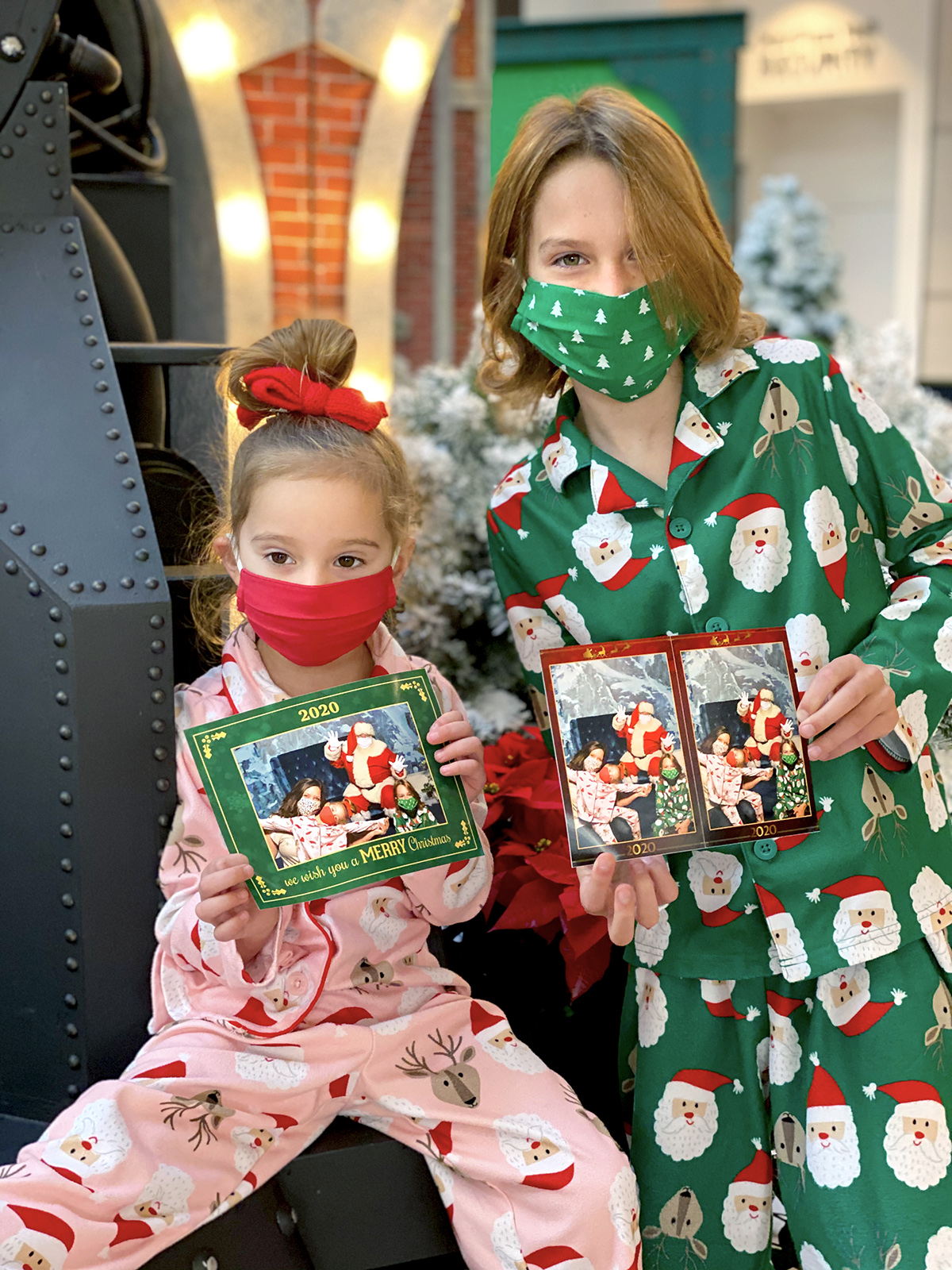 Because the health and well-being of guests and employees is of the utmost importance, MainPlace Mall and its photo retailer, Cherry Hill Programs, enhanced safety protocols specifically for the Santa set are being made. "The Polar Express" exhibit will be deep cleaned daily, seats are sanitized between guests. Daily temperature checks and regular health screenings for Santa, his elves, and staff are also being made.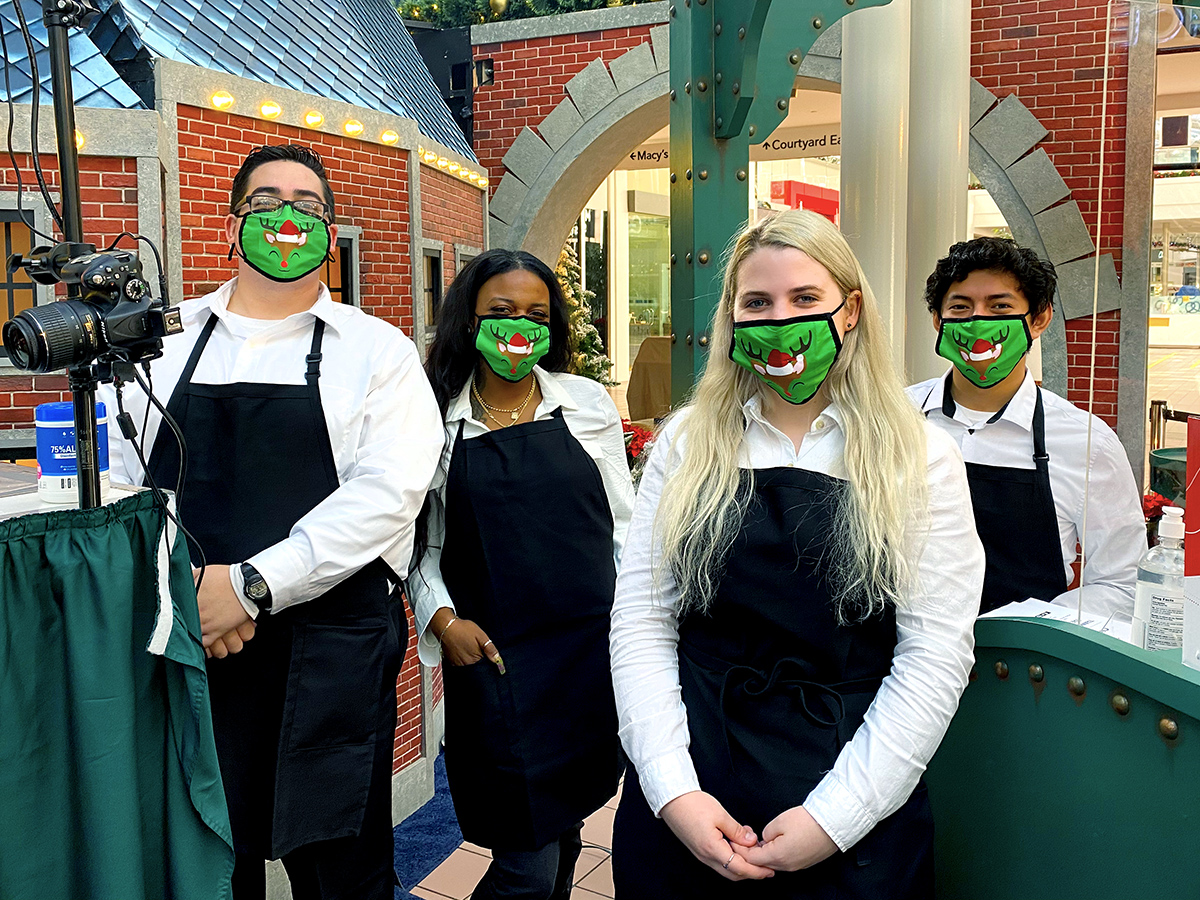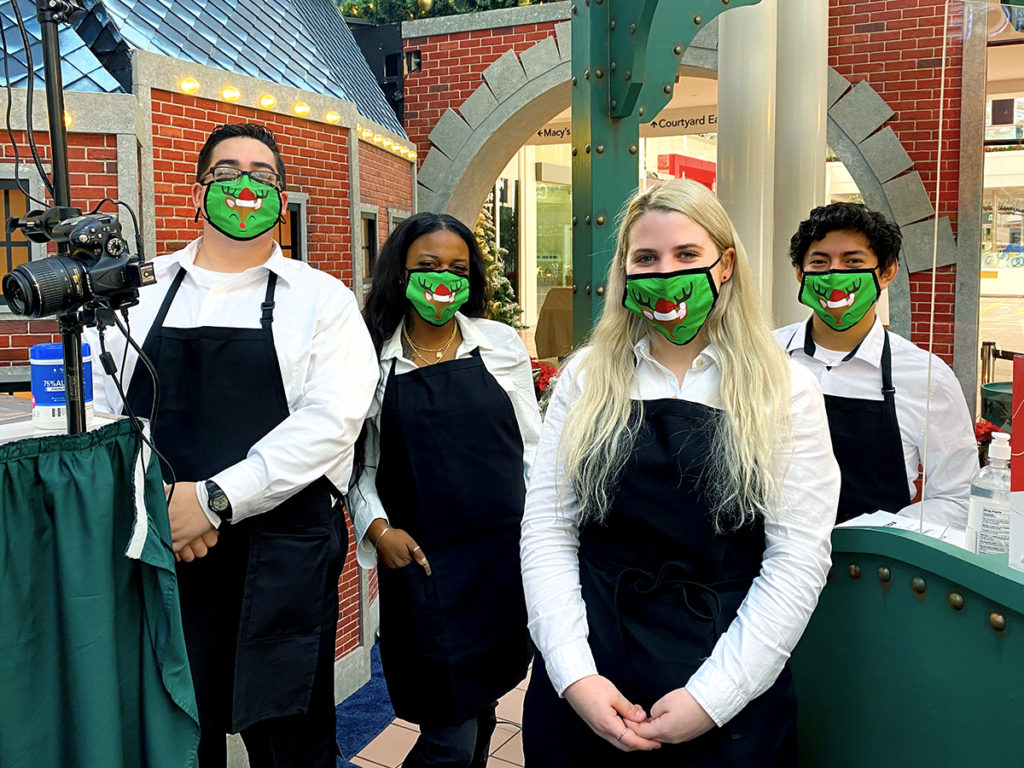 We are so grateful that MainPlace Mall, Parker 3D and Warner Bros. took the time to create an incredible multi-sensory experience that will engage, entertain and amaze families waiting to visit with Santa Claus as well as teens and senior citizens. We really enjoyed how beautiful and professional the experience was.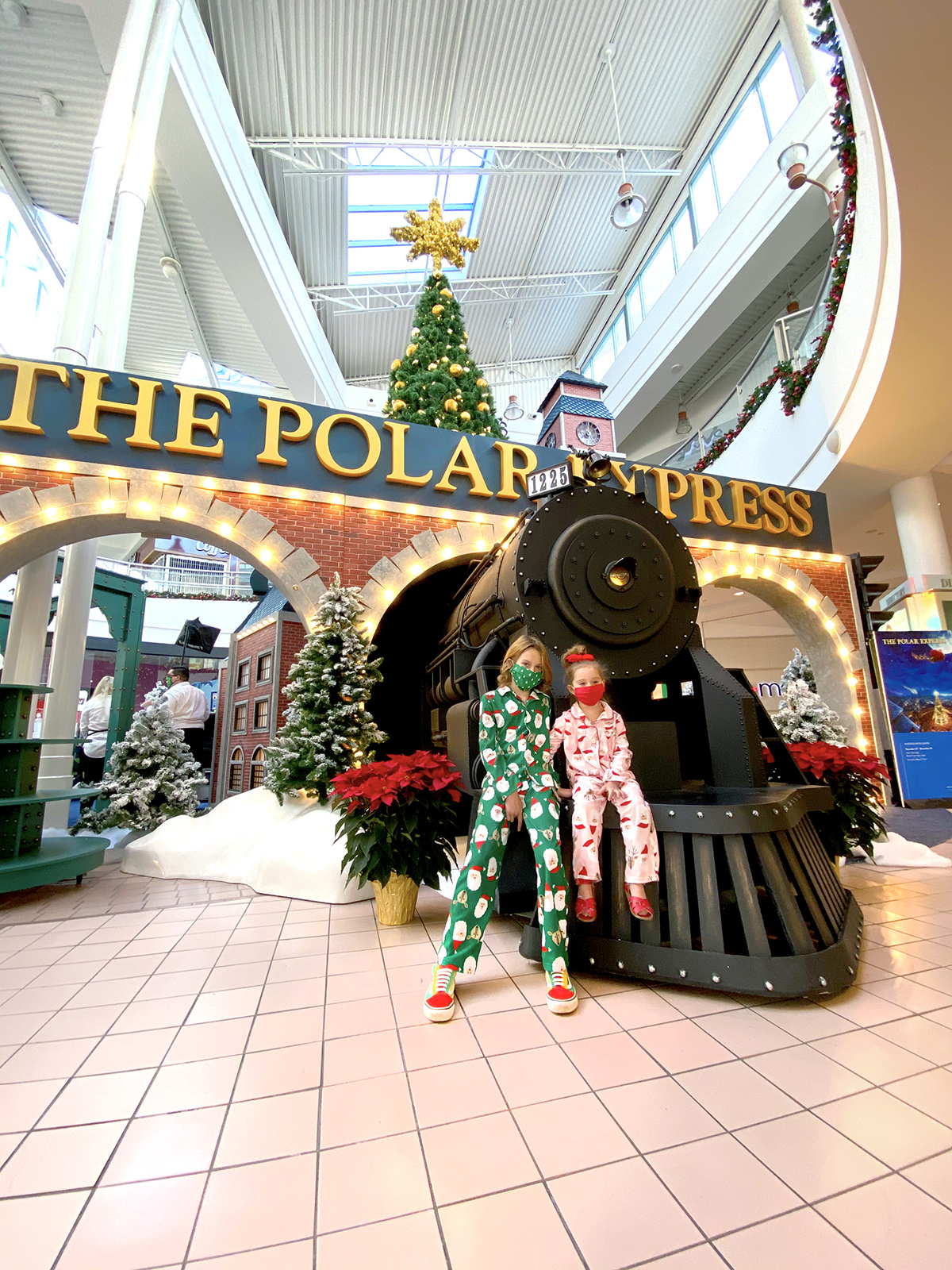 After Your Santa Visit
In addition to COVID-safe Santa photos and no-cost selfies taken at "The Polar Express" Santa set, guests can enjoy other MainPlace Mall amenities. There are some great stores to Christmas shop at and places to eat at with outdoor dining options. Also there are festive selfie backdrops located outside MainPlace Mall's patio restaurants, near the play area, and in Center Court.
Covid Safety Protocols for MainPlace Mall
Holiday shopping means more people will be visiting MainPlace Mall. As a result, the shopping center has increased its cleaning protocols and has invested in new technologies to help prevent the spread of COVID-19. UV Sterilization Equipment, a computerized HVAC system and electrostatic disinfectant sprayers have been put in place. There are also regular professional cleanings by a third-party professional cleaning organization that is well versed in curbing the spread of viral outbreaks in malls and other public places. As you enter, MainPlace Mall wellness ambassadors will offer guests wellness amenities such as face masks and hand sanitizer at all mall events and activities.