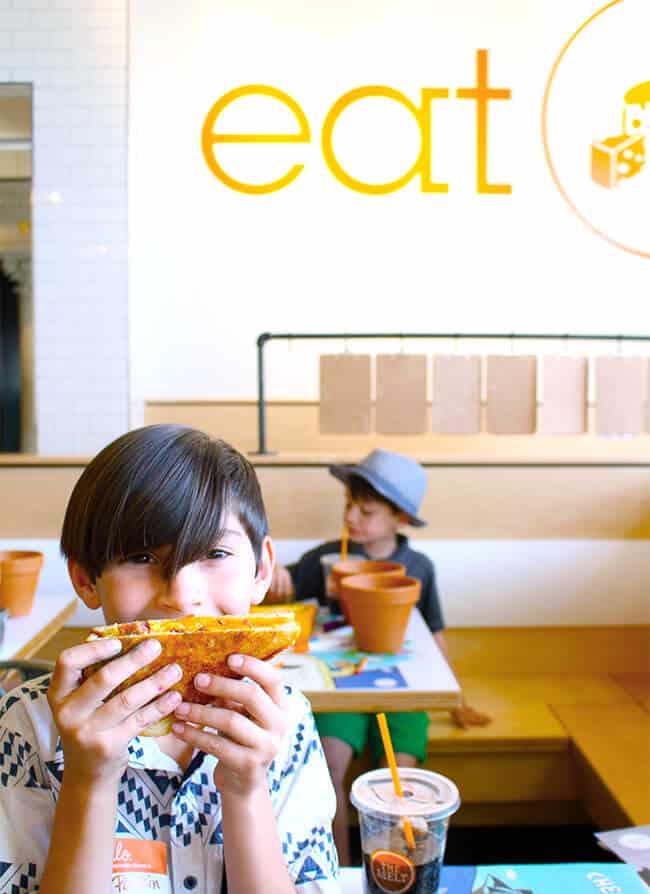 have you been to The Melt yet? it's a new eatery here in Orange County with three locations in Tustin, Irvine and Mission Viejo. i took the boys to The Melt a couple of weeks ago and was not only impressed with their food, but also how they are giving back to our community. i am so excited to share all about The Melt with you!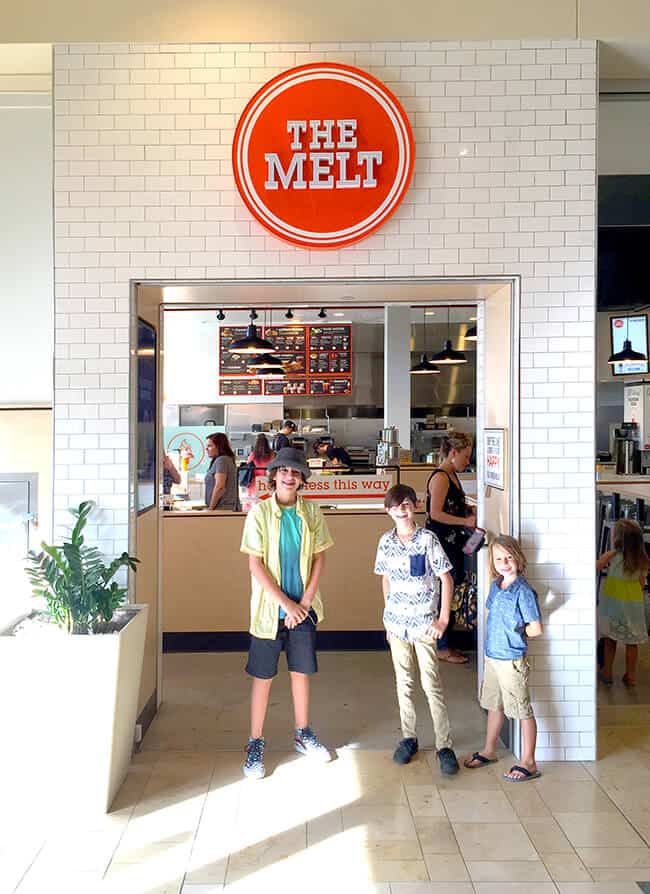 The Melt has come to the OC from San Francisco where it was founded. its mission is rooted in two key principles – better food for today's kids and jobs creation. this simple mission lives on through the hundreds of crew members at the chain's stores and headquarters, countless pleased customers served with a smile, and the real happy food made from real, 100% natural ingredients with names you can pronounce. isn't that awesome!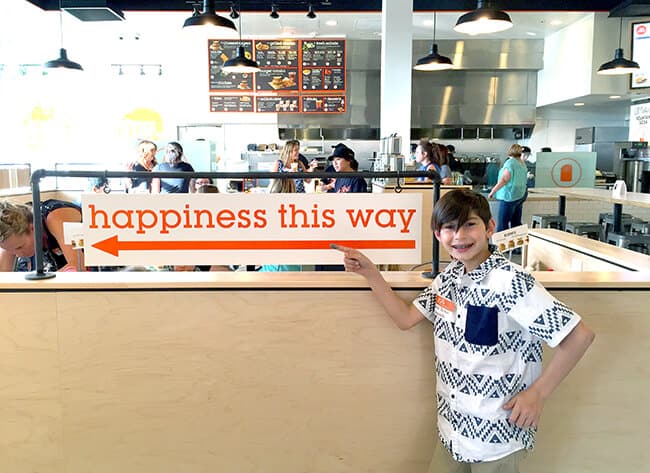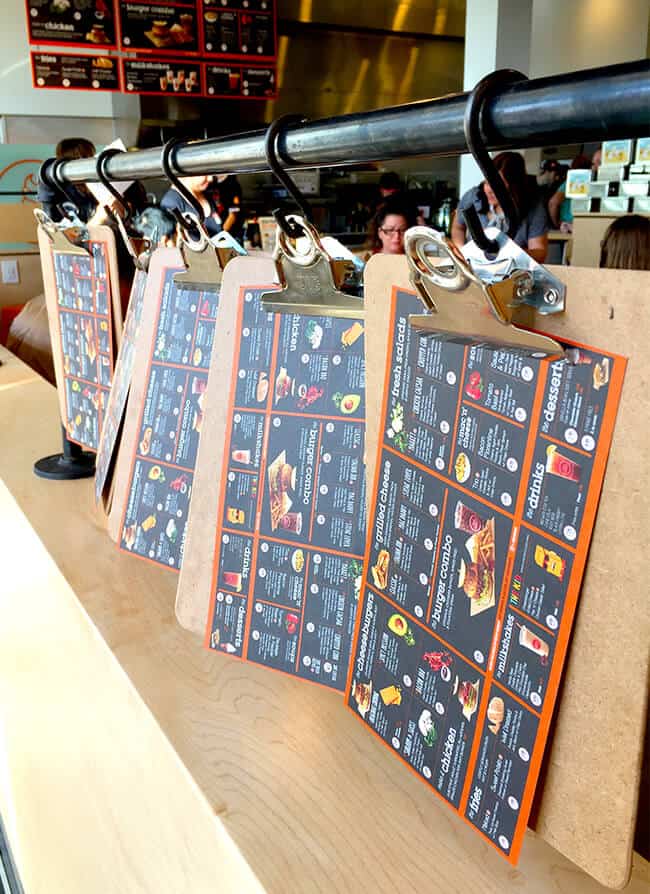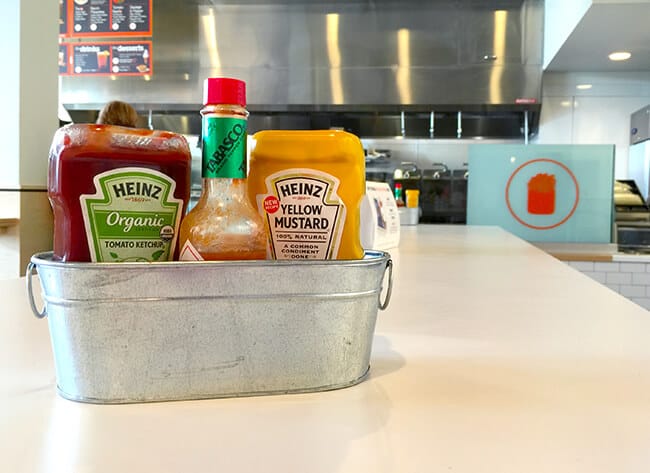 The Melt offers yummy all-natural food like ooey, gooey grilled cheeses...melted to order, juicy burgers made with a custom blend of Angus and Wagyu beef, homemade soups, mac n' cheese with real aged cheese, fresh made-to-order salads and don't forget the fries. their goal is to offer real happy moments for customers by using quality ingredients including everything from high fructose corn syrup free-ketchup to artisan-baked buns to the season's peak produce. first of all, the boy and i...LOVE GRILLED CHEESE, and secondly this place is great for families and anyone looking for a cheese fix!
when you arrive, fill out an order form and head to the service counter to get your order taken. if you want to skip the line...honoring the company's tech-based roots, The Melt features the latest in online, mobile and in-store kiosk ordering, along with geo-tracking via their app, allowing The Melt crew members to start making online/app orders once a guest is within 500 feet of the store. this state-of-the-art technology allows guests to skip the line anytime.
once your order is taken....get ready for some tasty food that is being freshly made just for you!!!! check out what the boys and i ordered. yes, that is mac and cheese you see in that grilled cheese. it's called the Mac Daddy and is filled with mac and cheese and bacon.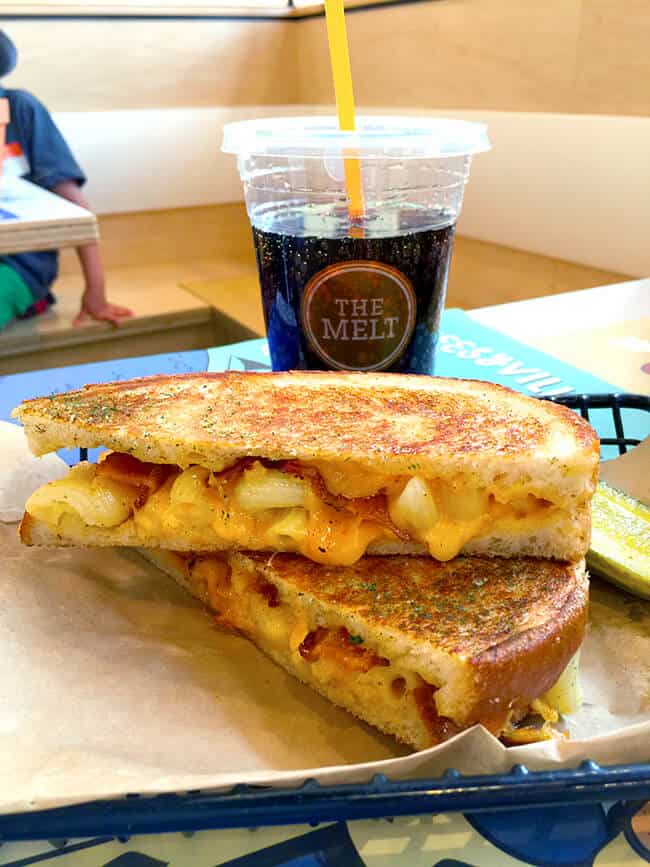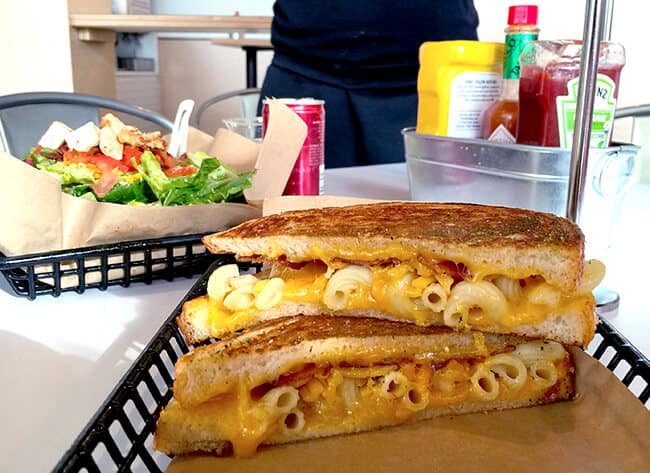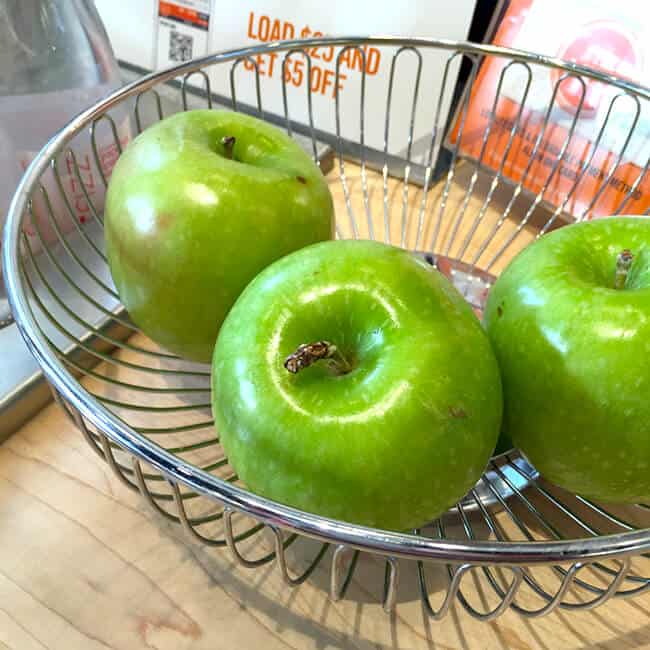 for me it was a grilled cheese with avocado and tomato grilled cheese and tomato soup. super yummy and very dunkable.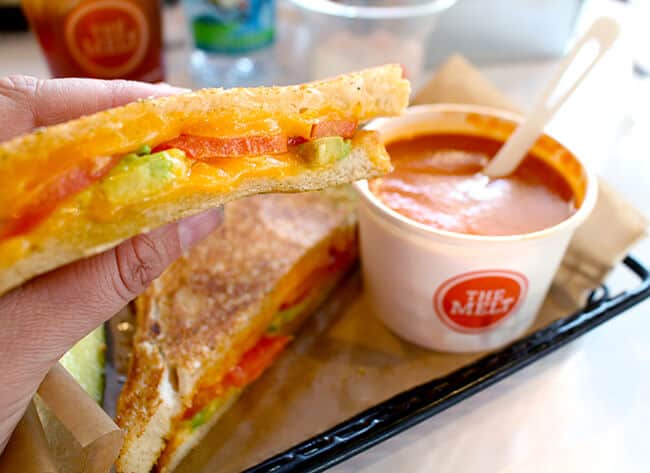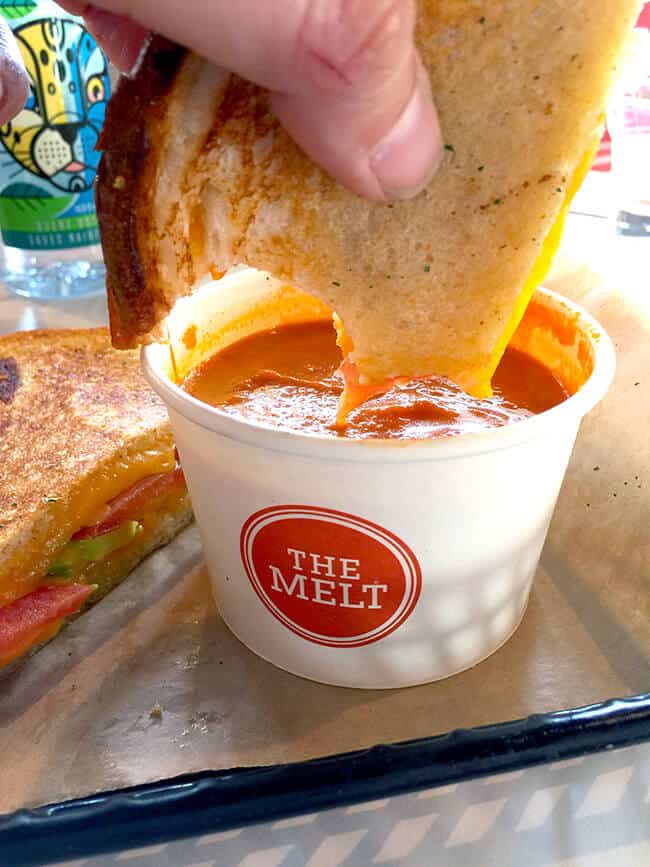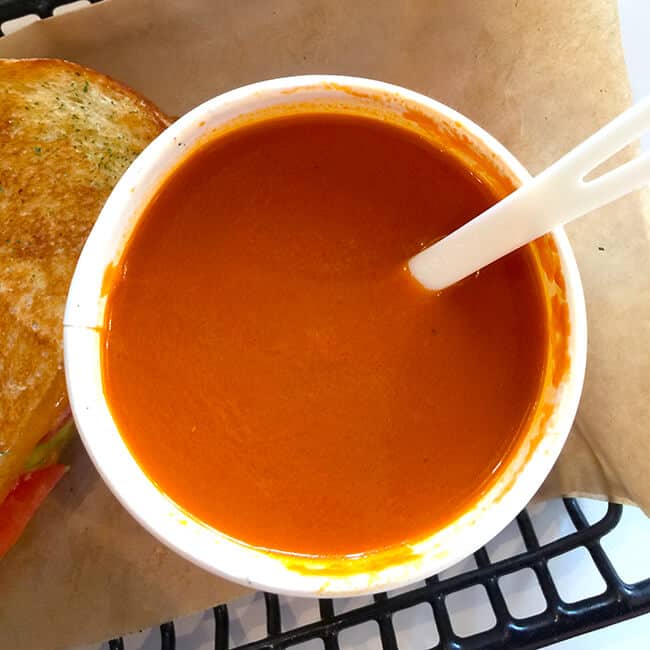 my oldest son got the grilled cheese cheesesteak. creamy Aged Cheddar and Provolone, Angus Sirloin, Grilled Onion with hot sauce.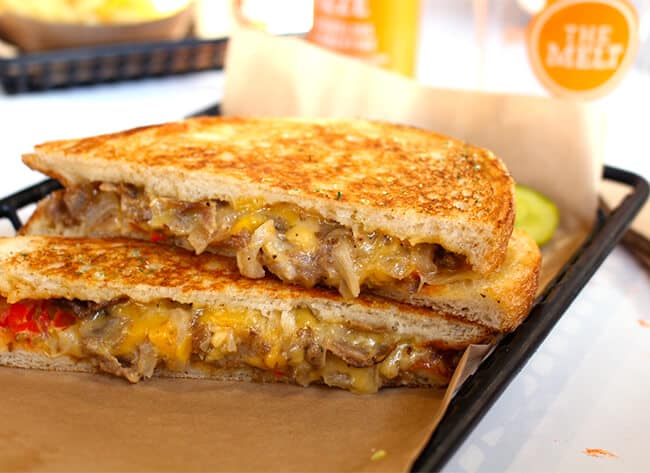 there are fresh salad options available too.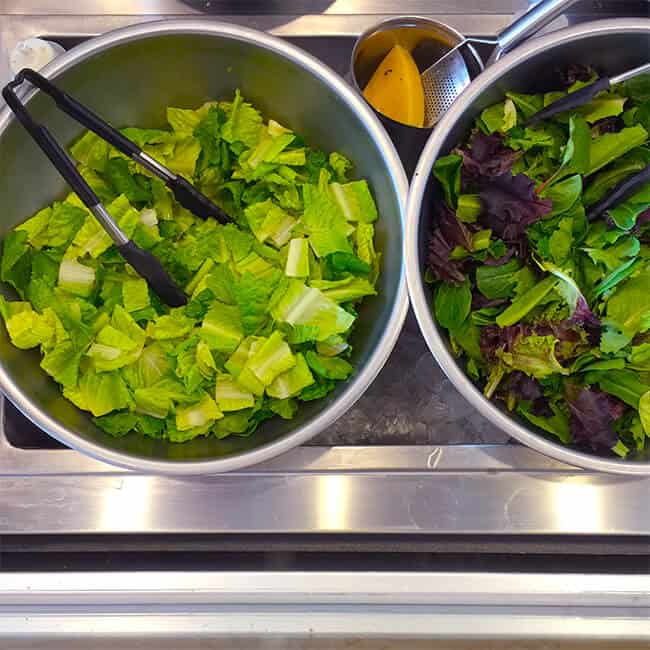 what?!!!! mini grilled cheese croutons on my salad!!!!!!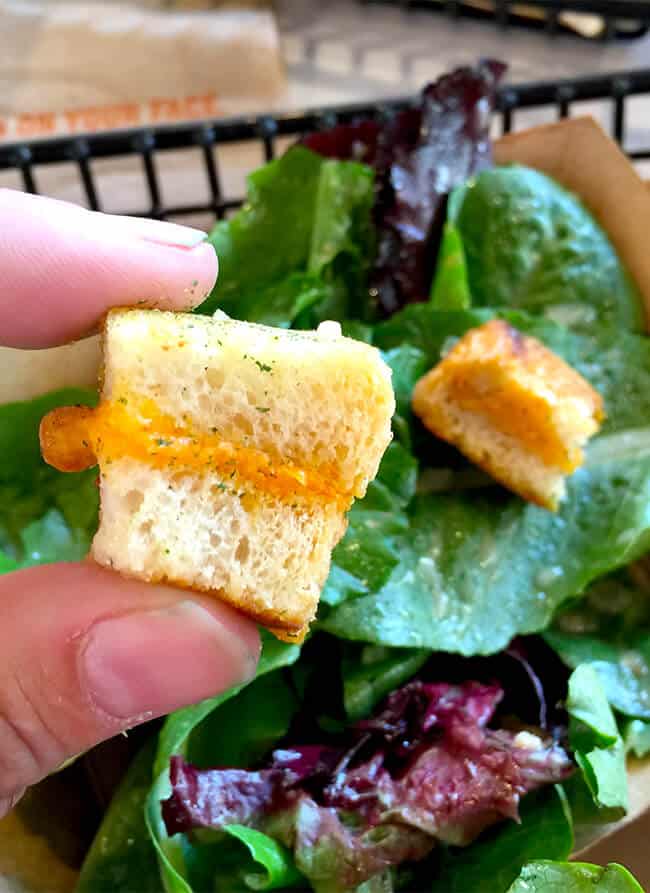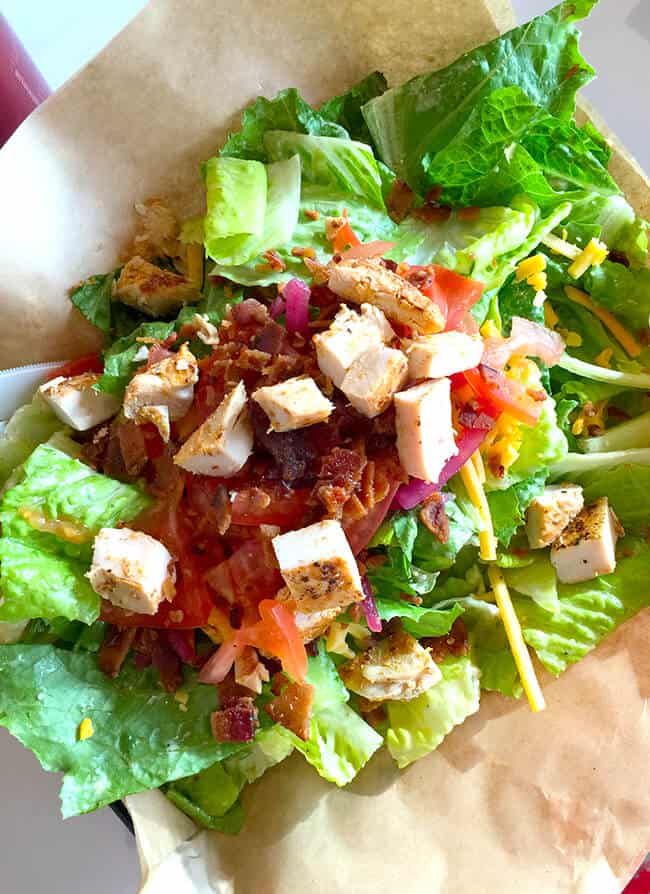 for beverages, The Melt offers fresh squeezed lemonade, all-natural sodas, sparkling juices and water, beer, wine and made to order milkshakes with flavors such as Vanilla Bean, Cookies & Cream, Salted Caramel and Mint Chocolate Chip.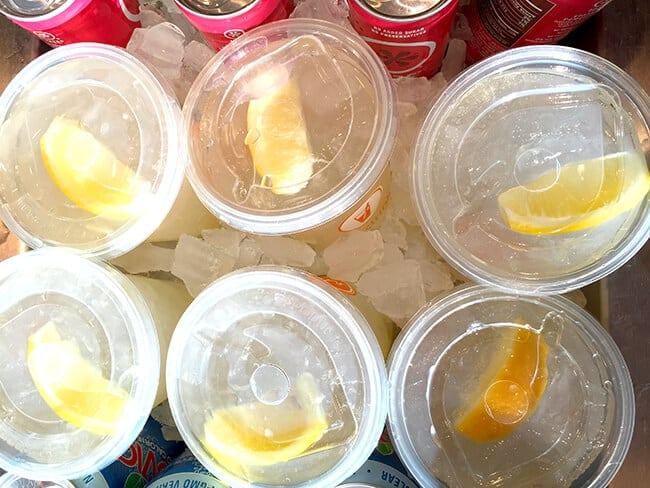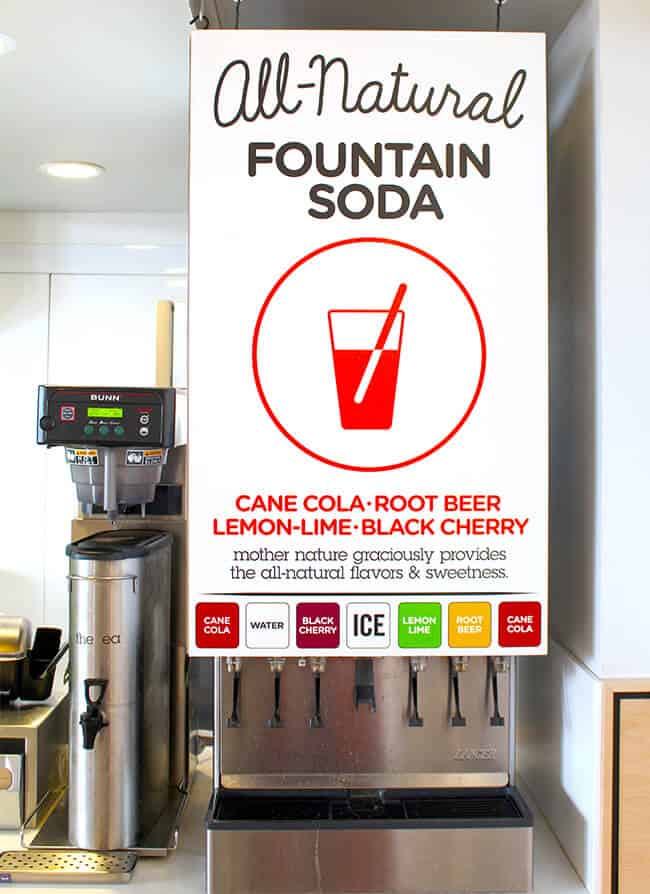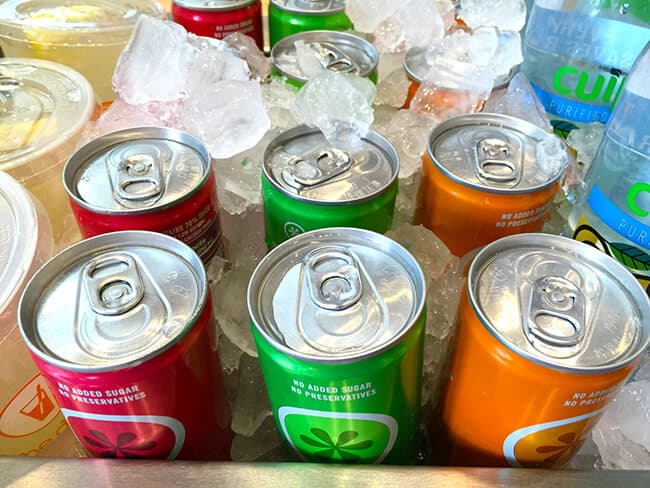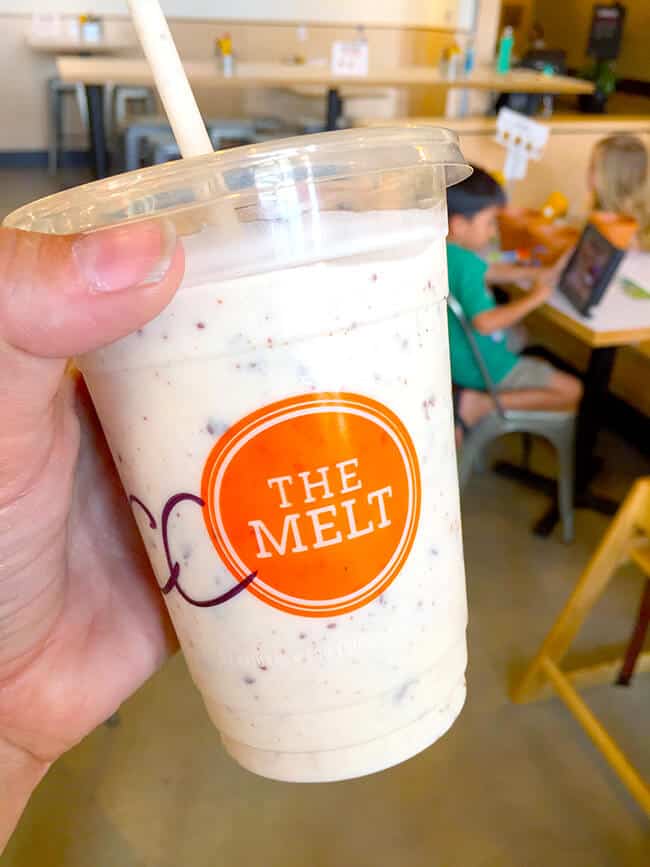 for kids' meals, The Melt offers choices kids always ask for. since the food is all-natural, you can feel good about serving to to your children. the meals come in cute containers, and coloring sheets and stickers are available to keep those kiddies occupied while the food is being prepared. The Melt is truly family-friendly. you get the experience of a sit down restaurant, without the wait. and parents know, with kids, the quicker the service the better.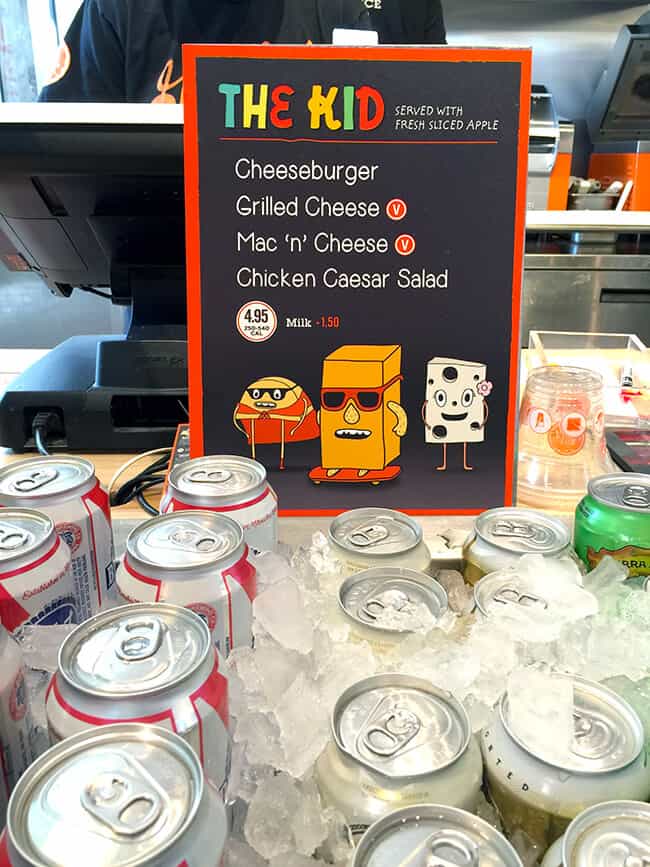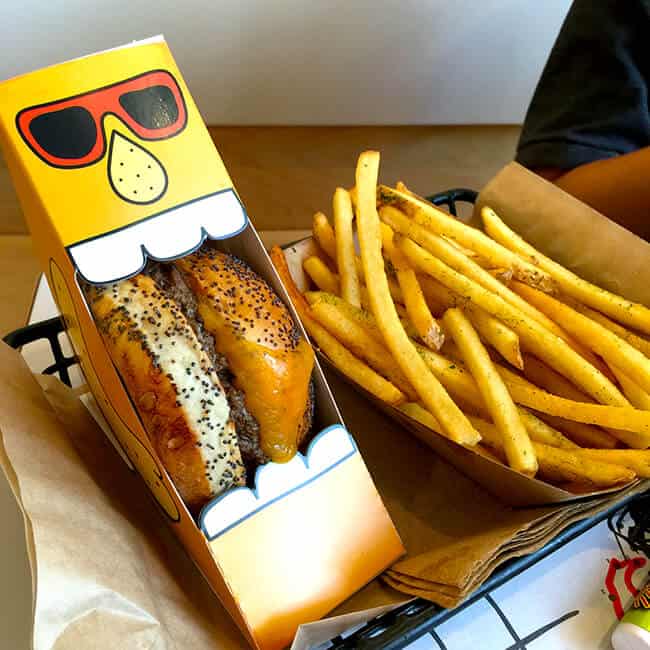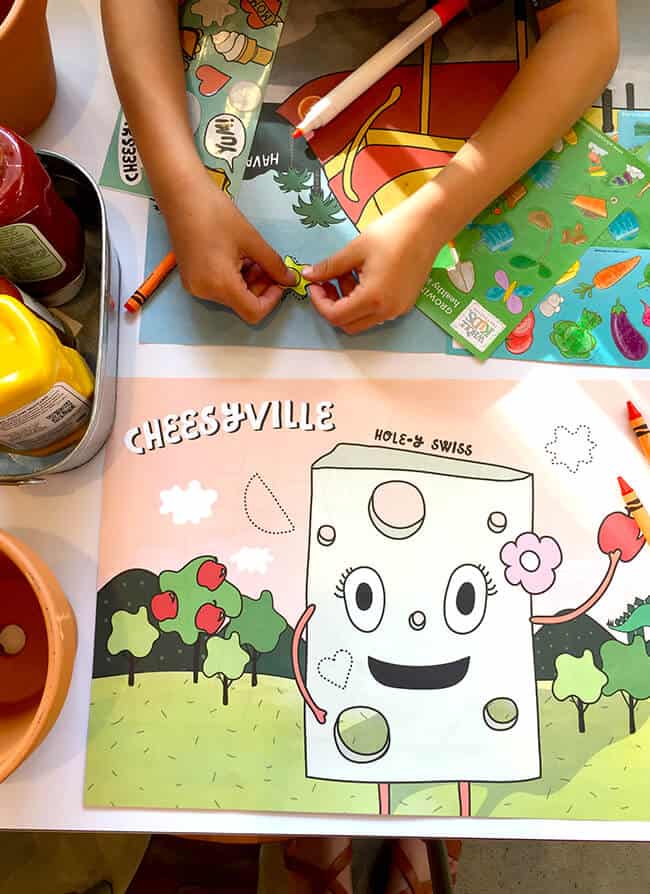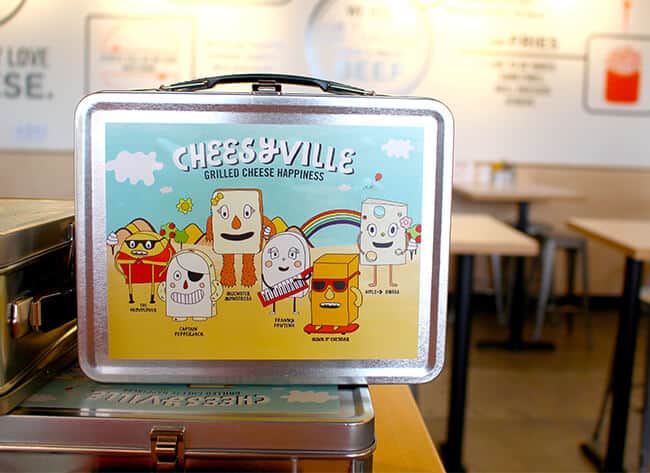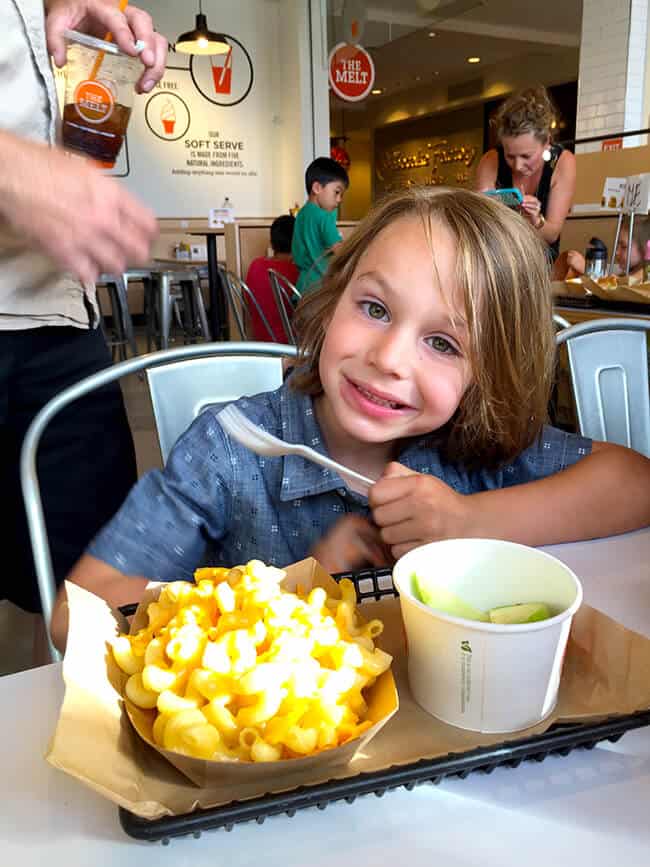 remember how i said that The Melt is doing great things in our communities. they have a special partnership with the Whole Kids Foundation. together, they are on a mission to improve children's nutrition by supporting schools and inspiring families through knowledge, understanding and consumption. when you round-up your order to the nearest dollar at The Melt, 100% of your round-up donation goes toward funding edible school garden grants at local area schools through Whole Kids Foundation. i feel that having gardens in our schools is very important in inspiring kids to learn about the foods they eat and to live better lifestyles. one of the reasons that i started gardening with my boys.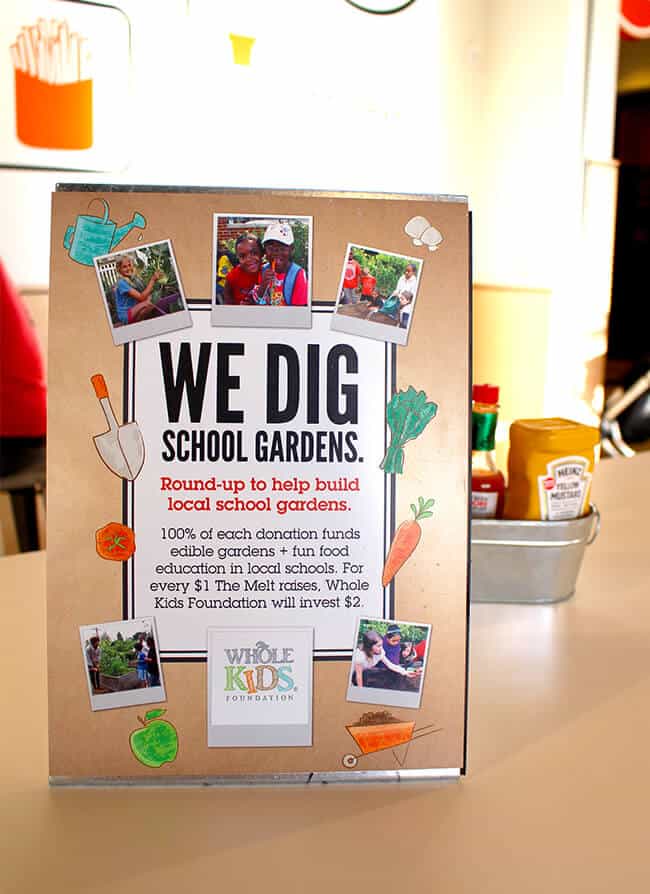 they are also committed to recycling and composting the waste that comes out of their restaurants. The Melt uses 100 percent recyclable and compostable packaging in its restaurants, there are no trash cans – only recycling and compost bins. we need more places like The Melt who care about their footprint on the environment.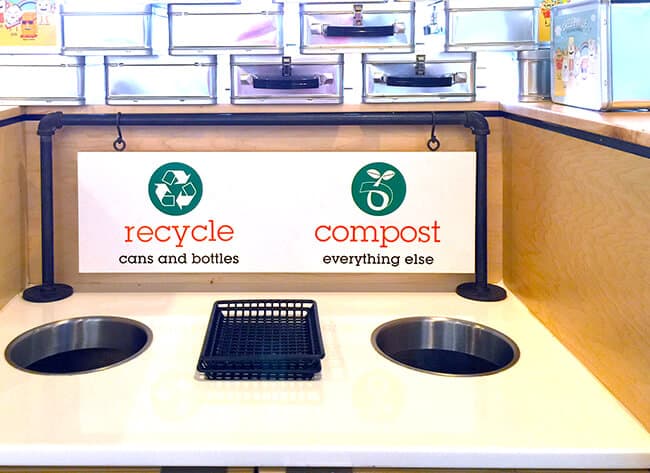 and before you leave, be sure to get a little dessert. The Melt offers soft serve ice cream, ice cream sundaes, fresh baked cookies, and rooter floats.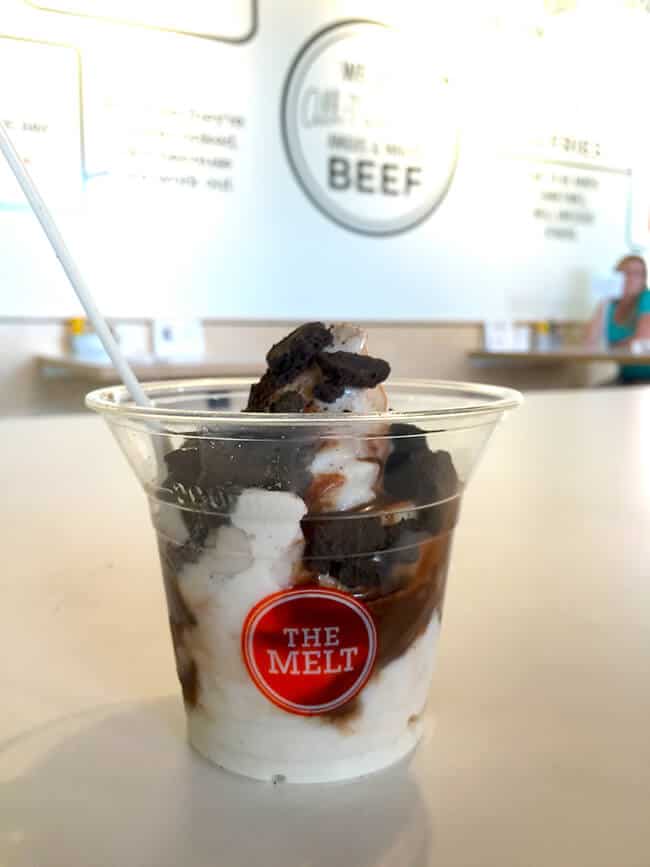 or how about a nutella and marshmallow more grilled cheese...without the cheese! its super yummy of course.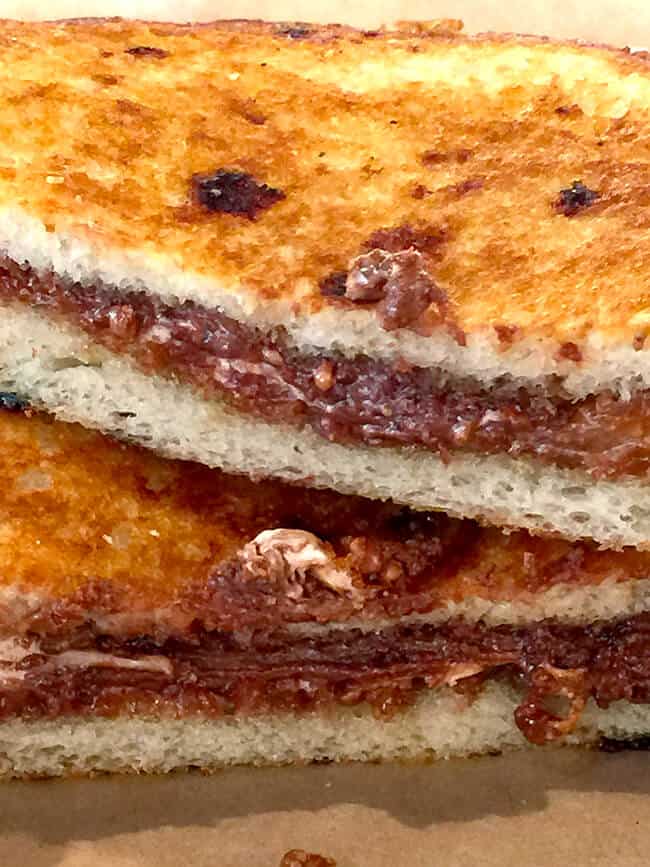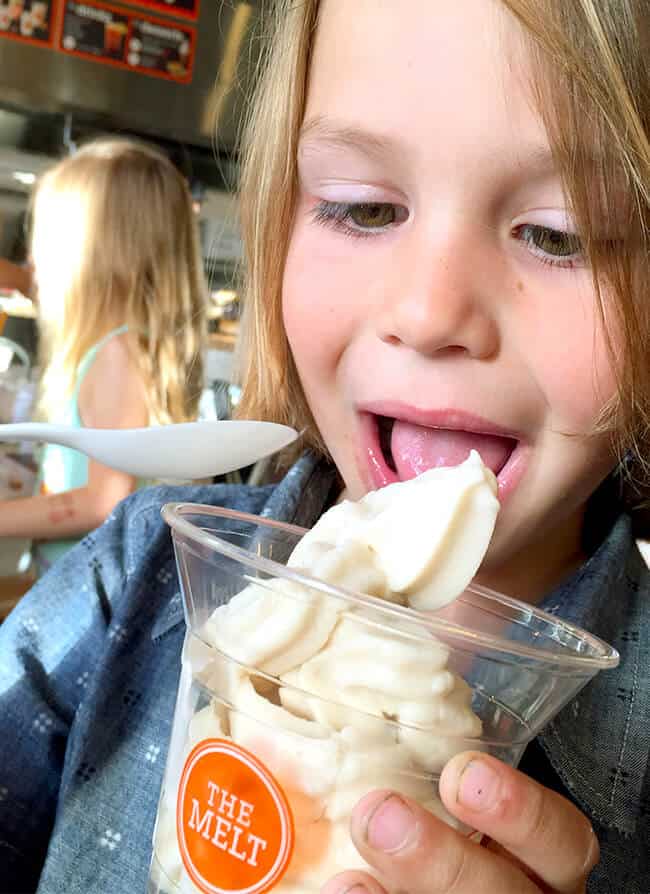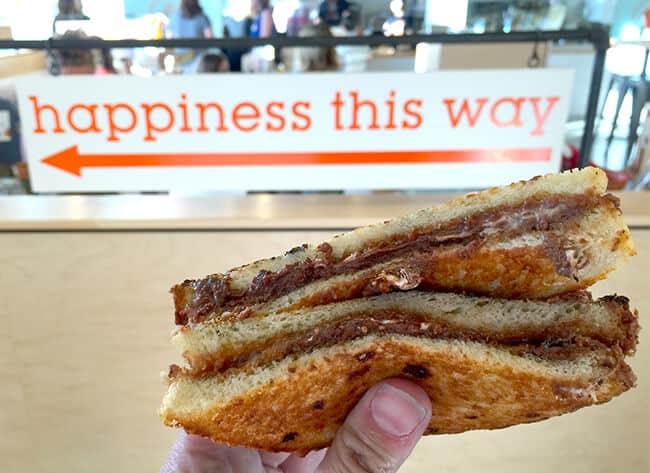 don't forget to grab a The Melt Card when you order. with it, you will get perk rewards overtime you visit....which will most likely be often once you see how yummy everything is.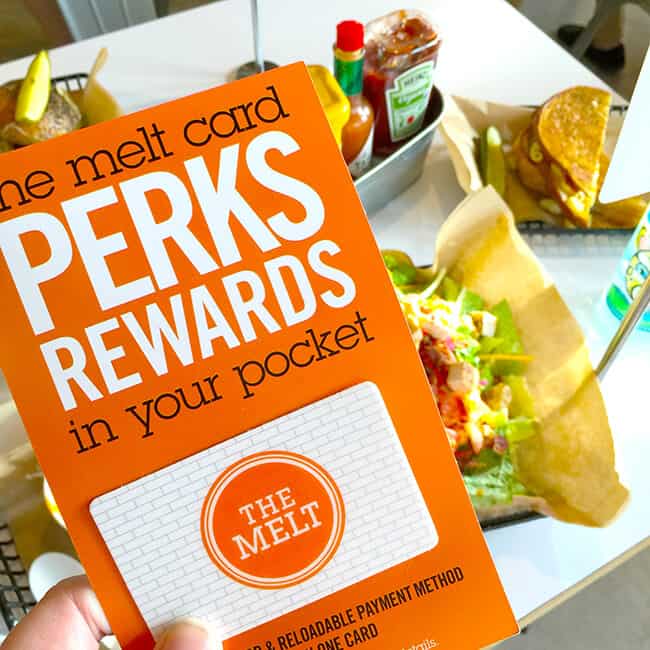 the boys and i really love The Melt. i know we will be visiting again and again. the food was so yummy and made with ingredients i as a parent approve of. i am so excited that they have made their way to Orange County and i look forward to more locations coming soon!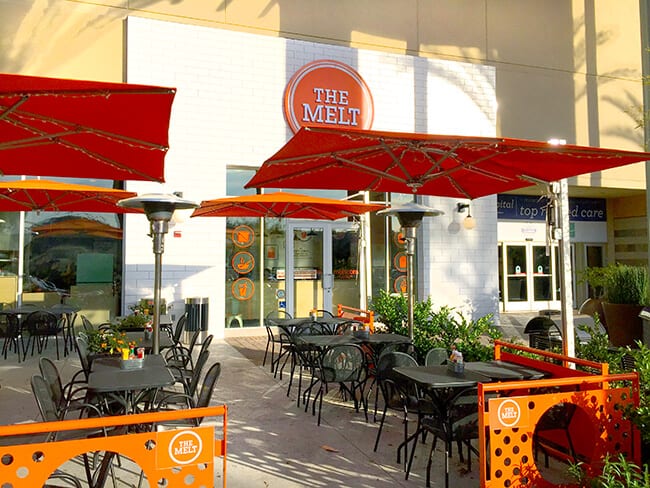 Head over to our Facebook Page to enter to win a $25 The Melt Gift Card!!!!!