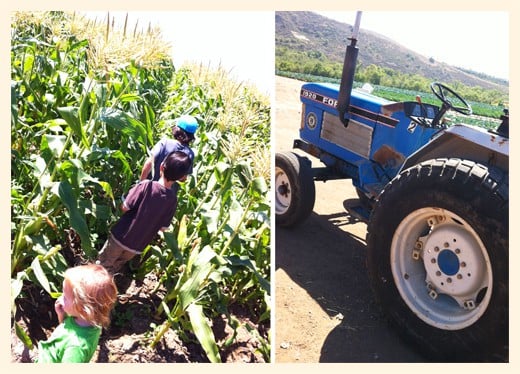 Tanaka Farms in Irvine is one of Orange County's organic farms. last week a message came up on my facebook feed from Tanaka Farms saying that it was offering a free tractor wagon ride to their corn field where you could then pick corn (for a price per ear). i thought this would be really fun for the kiddies, to get to pick there own vegetables.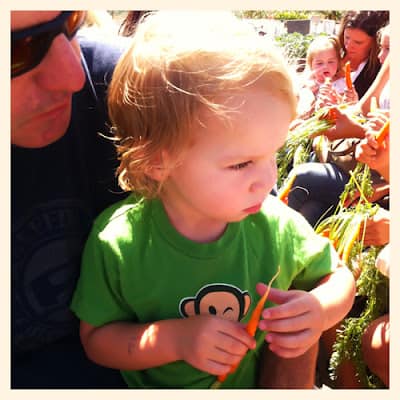 Tanaka Farm tours are guided, so you get to learn about Tanaka Farms.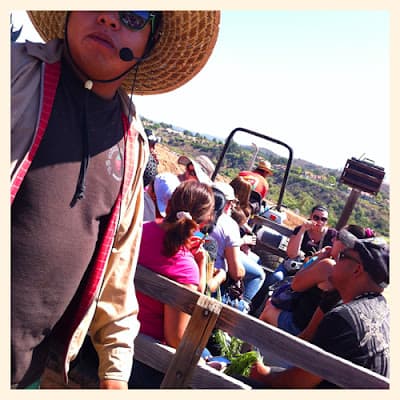 we ended up having a lot of fun. as the tractor drove through the fields, we stopped and tasted fresh organic carrots, string beans and sweet corn. the kiddies gobbled up the veggies...so much better than store bought.  then we got out and were allowed to go into the fields and pick own own corn if we wanted to. that was their fave.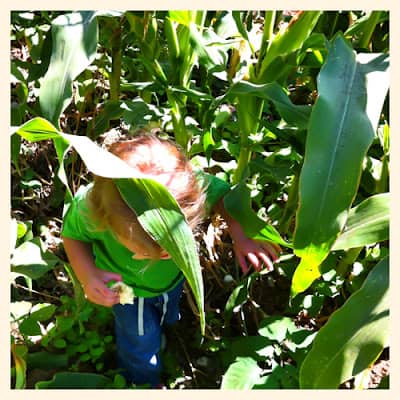 here is some of the sweet corn that we picked.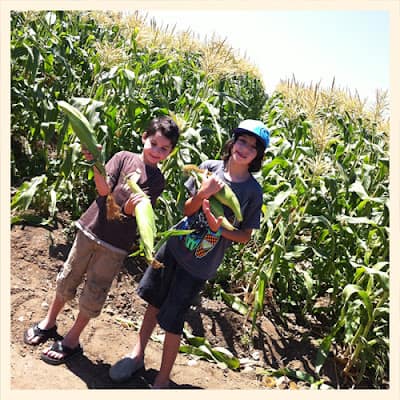 this was a great opportunity to enjoy the farm for free. wagon rides with Tanaka Farms Tours are usually $17 per person (which includes produce).
free wagon rides are usually announced a day or two before the date on Facebook. follow Tanaka Farms on facebook to get the latest updates of when they offer the free wagon rides and vegetable or fruit picking in the fields. i have seen them offer this deal with strawberries & corn! it's a great way to get outdoors and enjoy the beautiful OC!