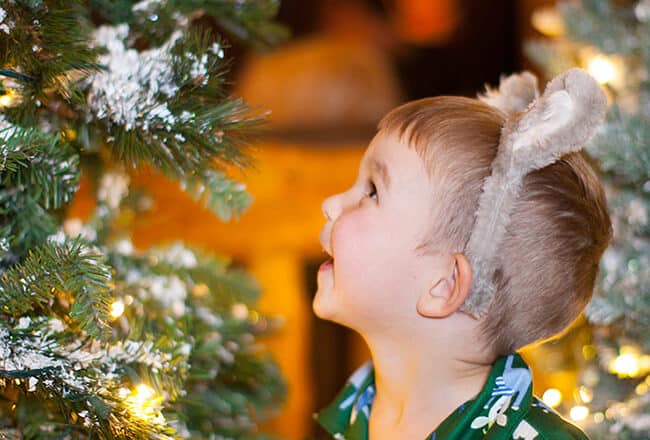 Great Wolf Lodge Southern California is all decked out for the holidays! and i wanted to share a sneak peek at what Great Wolf Lodge has planned for the holidays with Snowland! from November 26 through January 1, the Great Wolf Lodge will be transformed into a magical winter wonderland, the lobby will be all decked out and there will even be a festive snow falls each day! for an extra special holiday treat , you can also stay in one of their limited Snowland Suites that have a tree for only $50/night more!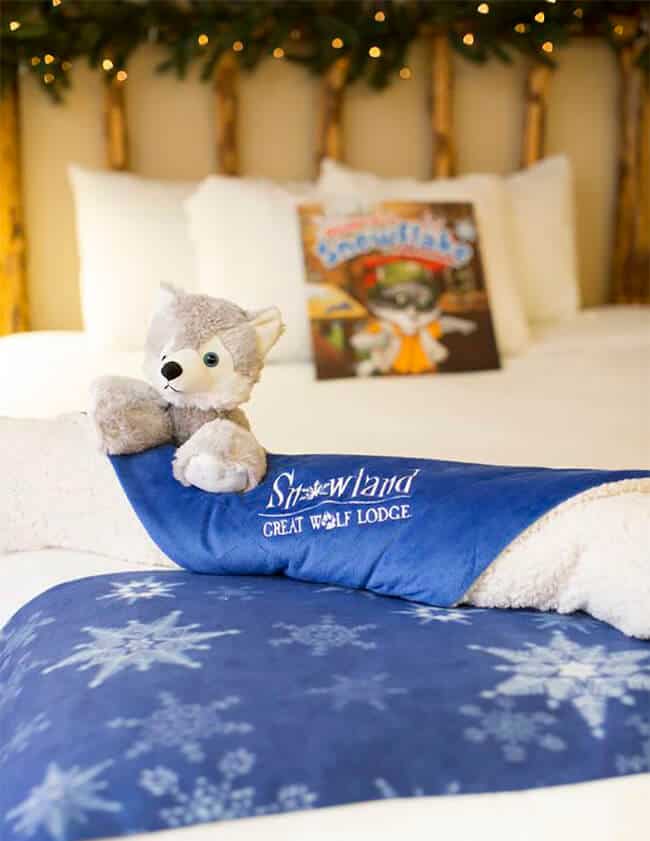 when we visited GWL last month, we were able to get the first glimpse of Snowland, and wow...the boys are super excited. we can't wait to see the twinkling lights, holiday trees and indoor snow falls that melt into perfect 84-degree basking weather in our most favorite SoCal water park.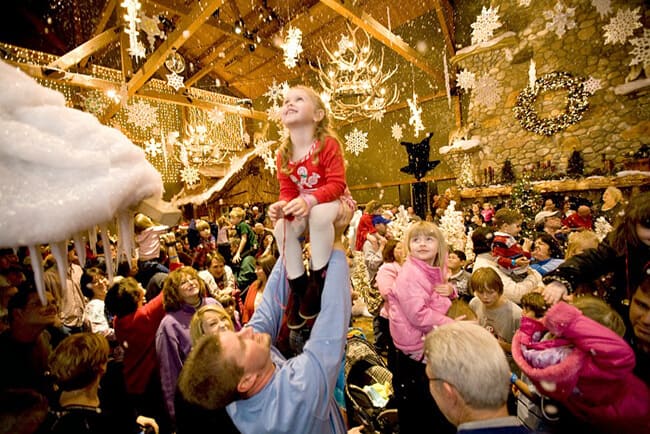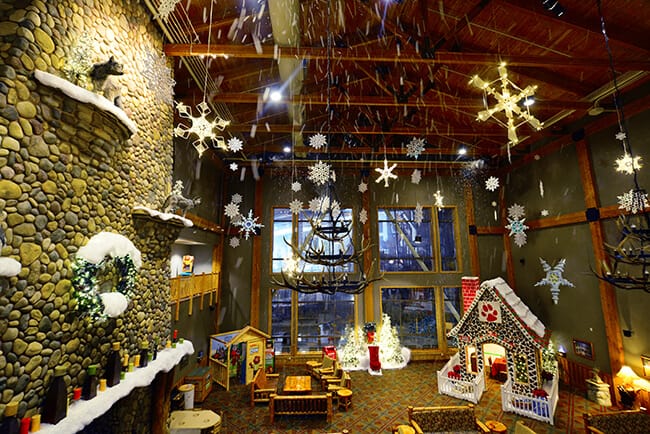 there will be visits from Santa Claus, who will make an awesome grand entry on Saturday, November 26, at the first annual Tree Lighting Ceremony. he will be visiting regularly throughout the holidays. you can make sure that Santa receives your children's letters on time by mailing them at Santa's Letter Depot in the lodge.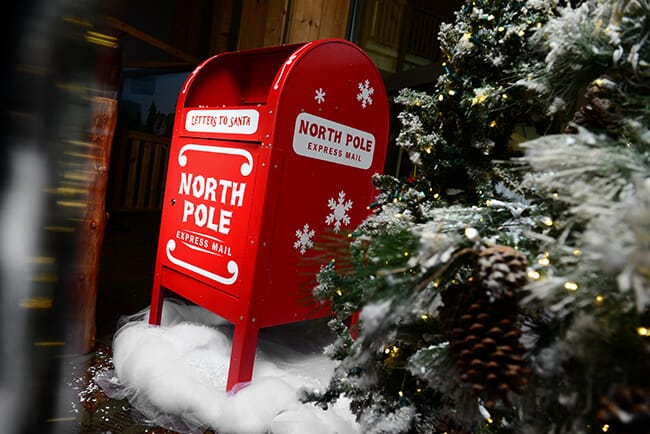 plus, the kiddies can attend North Pole University! North Pole University is enrolling now for our winter, 2016 – 2017 snow-mester. children will delight in completing the GWL holiday-themed activities and receiving their official "Snowploma" and a limited edition Rowdy the Reindeer trading card. there are also lots of fun holiday activities happening around the Lodge. click here for to View the Event Calendar.
and how about eating dinner in a giant, real-life Gingerbread House?!!!! that's right, there is a giant gingerbread house in the lobby. you can make a one-of-a-kind holiday memory and support a wonderful cause when you dine inside, support your local Ronald McDonald House Charities® with an additional $10 dining fee. you also, don't have to be a guest to have dinner at the Lodge.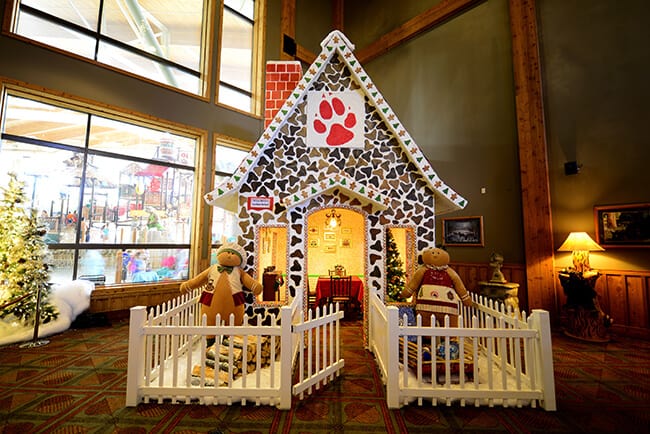 one more thing! did you know that for just $50/night more, you can book an enchanting Snowland Suite! each suite comes complete with glimmering garlands, twinkling lights and a fully decorated holiday tree. open the door to your personal winter wonderland and you'll receive a free copy of Great Wolf Lodge's winter story book, "Unique as a Snowflake". imagine the surprise and joy on your children's faces when they receive an evening milk and cookies delivery by one of our Great Wolf Kids characters! Starting the weekend of November 26th, each lodge has a limited number of Snowland Suites available, so book yours today! here is a peek of the Snowland Suites....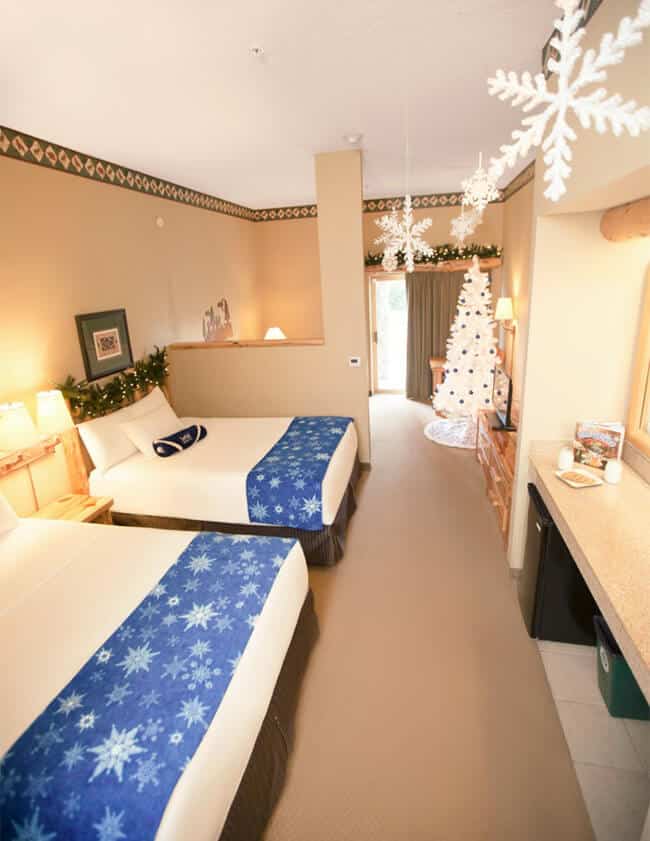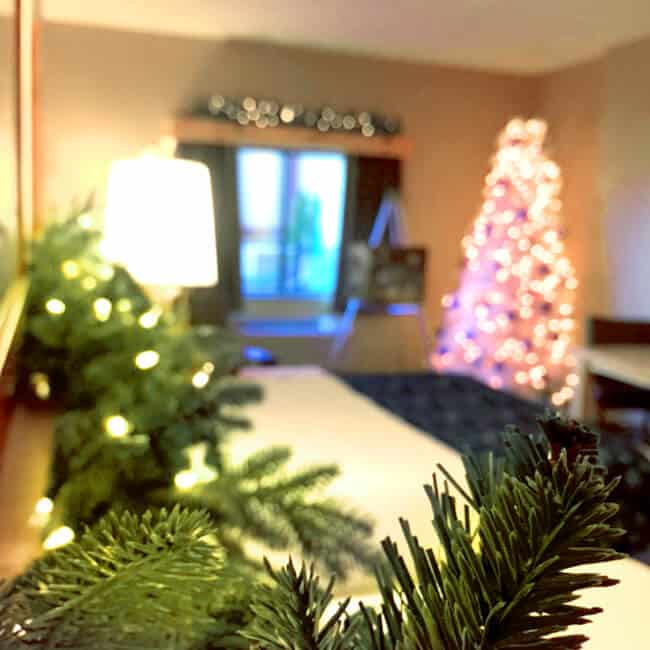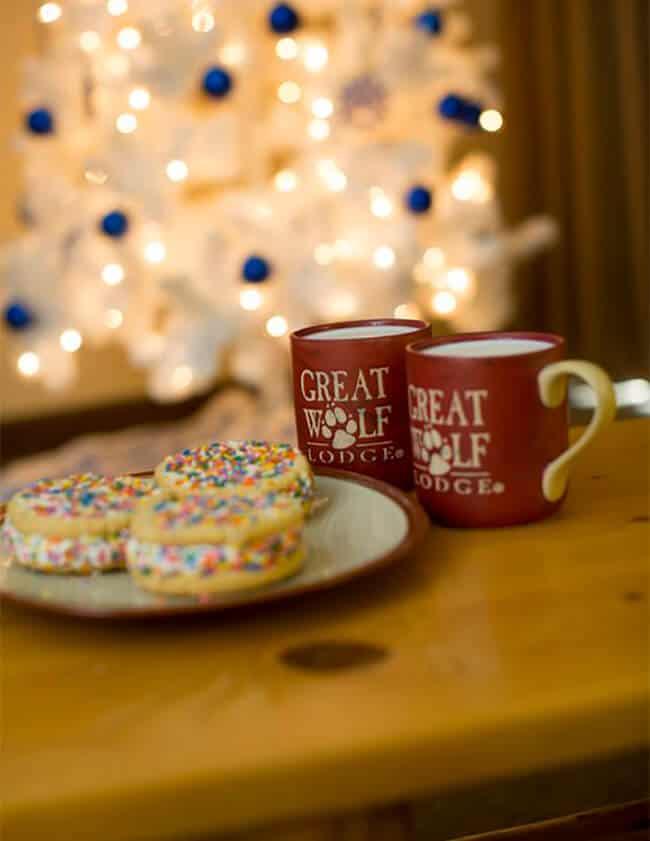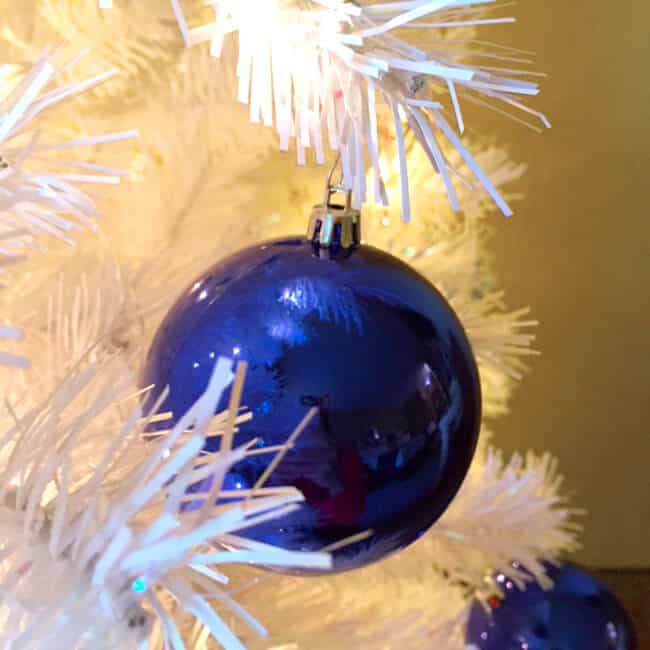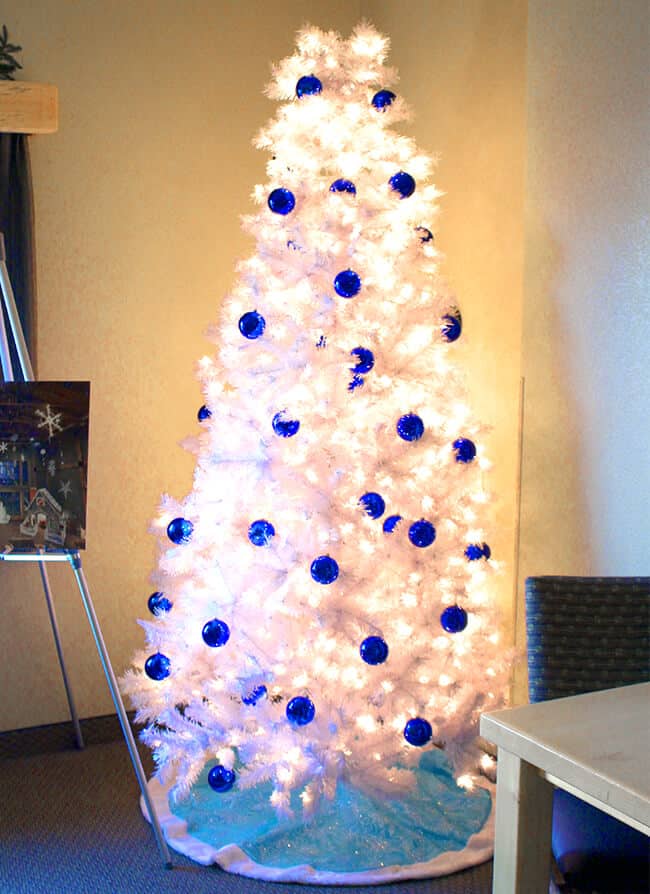 it's time to create some new family traditions this holiday season, and the best time of year to spend some family time together in Great Wolf Lodge's Snowland. head over to the Great Wolf Lodge website to check out the deals for a SNOWLAND suite! HURRY, before the Snowland Suites book up!