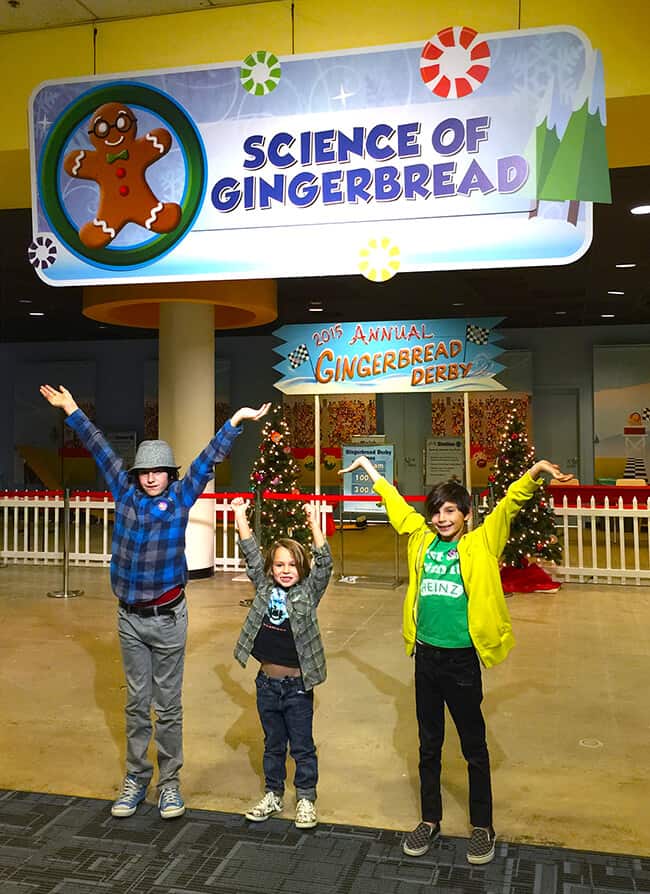 the sweet smell of Gingerbread is wafting through the air at the Discovery Cube right now! and last we the boys and i headed over to check it out. we were very excited to see all the gingerbread creations....especially our own. yep...we actually submitted one this year. remember me writing about it?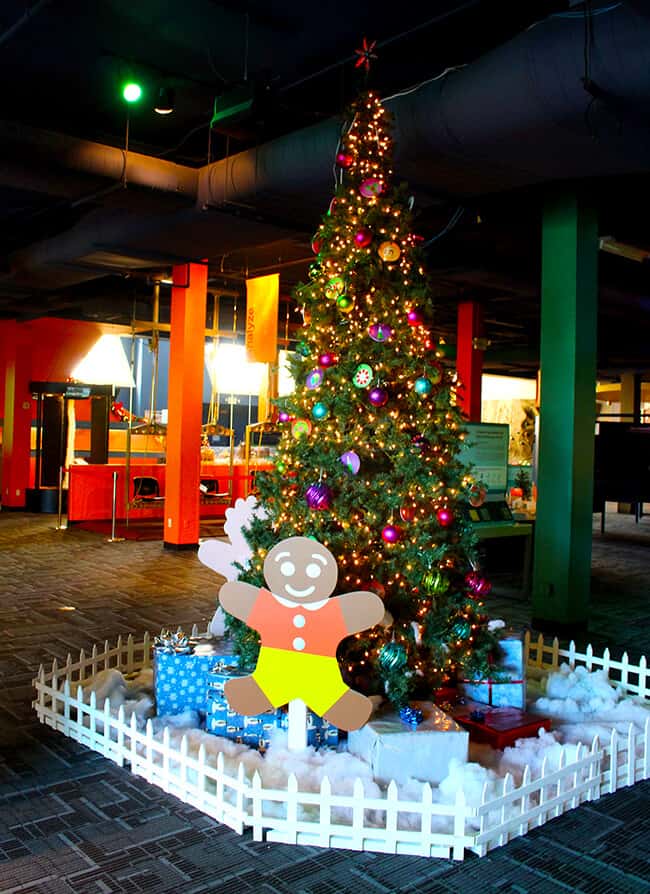 the annual Science of Gingerbread holiday festival is filled with great hands-on activities designed to bring families together this holiday season. and when you visit, you can also enjoy the all of the fun exhibits of Discovery Cube OC!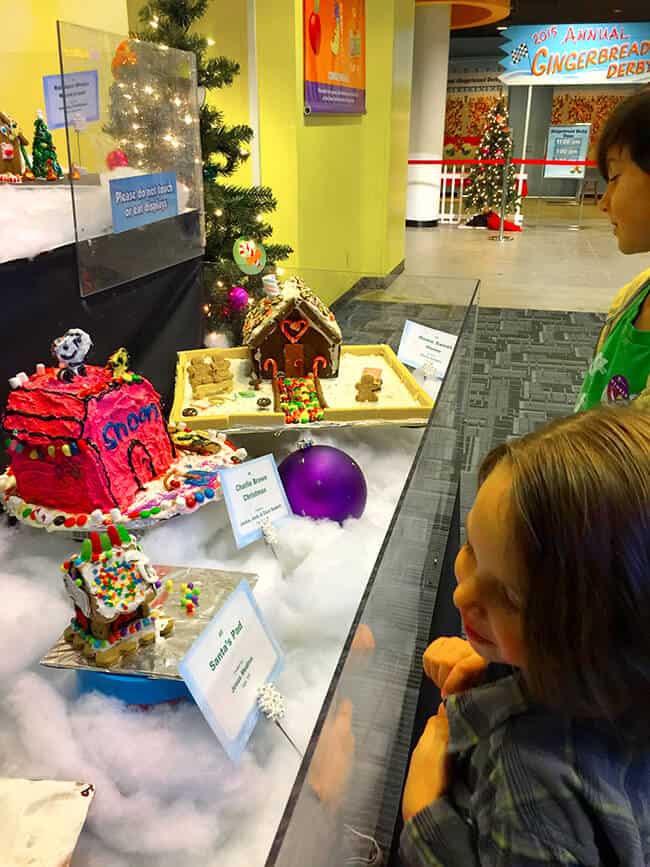 Discovery Cube OC invites local schools, families, organizations, and even companies to build their own gingerbread creations and enter them into the competition. and it's not just gingerbread houses! there are all kinds of creative designs! check some of the entries from this year...
from a tasty-looking Demolition Derby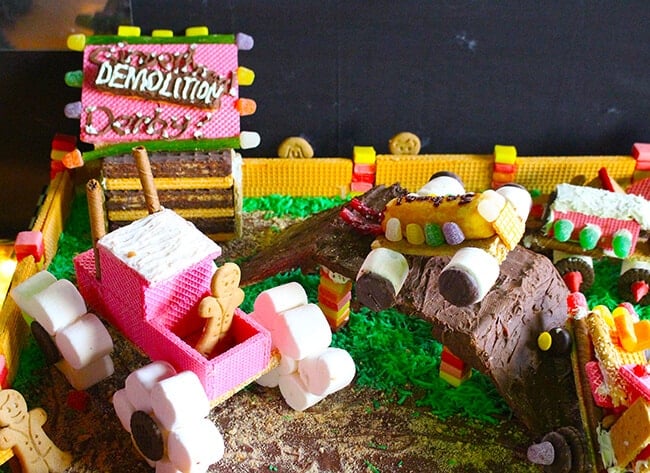 to a gingerbread palace!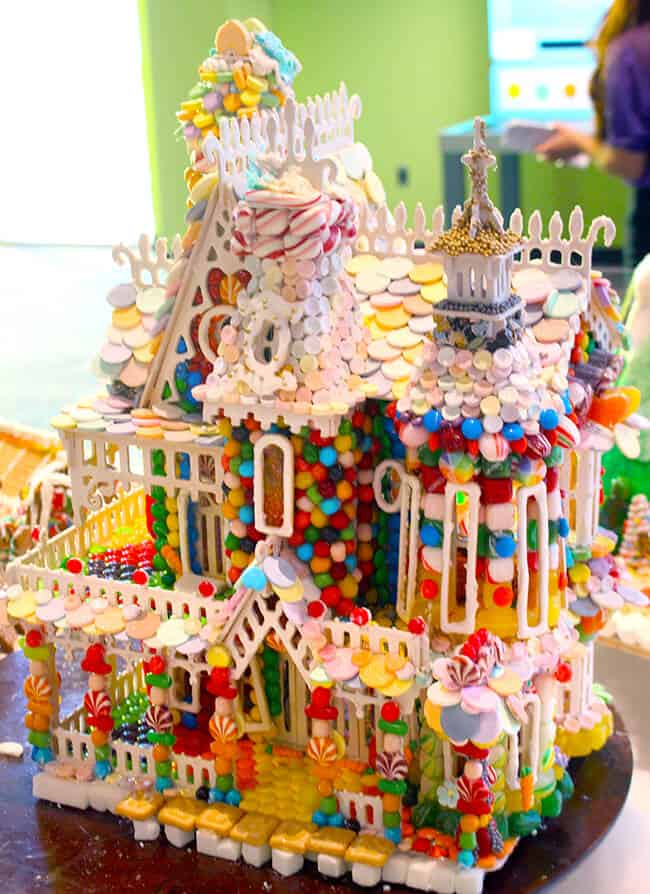 to a house fit for a Hobbit, the creativity is out of this world! and so fun to see what everyone has come up with.
you have to come check out all of the amazing designs for yourself! prizes were awarded for Best Holiday Theme, Best by an Organization, Best Youth 5 and Under, Best Youth ages 6-13, Best Youth Group/Classroom, Best by a Member of the Cube, Best Hot Wheels Inspired, Best Science Theme, and People's Choice.
b esides all the great gingerbread houses on display, you can create your own vehicle to enter in the Gingerbread Derby!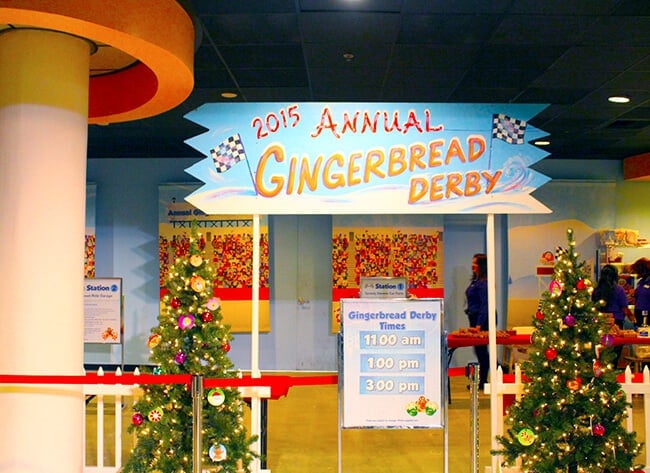 kids can grab a graham cracker, pile on the candy, and see how fast they can make it go! they boys especially loved racing against each other.
you can also learn about kitchen chemistry and gingerbread spices. who knew cooking and baking involved so much science? one must-do activity is learning about the different types of sugar! it's a great learning experience for both kids and parents.
visit the Build a House station to learn what makes a house sturdy enough to withstand earthquakes. then, build your own and see if it can measure up!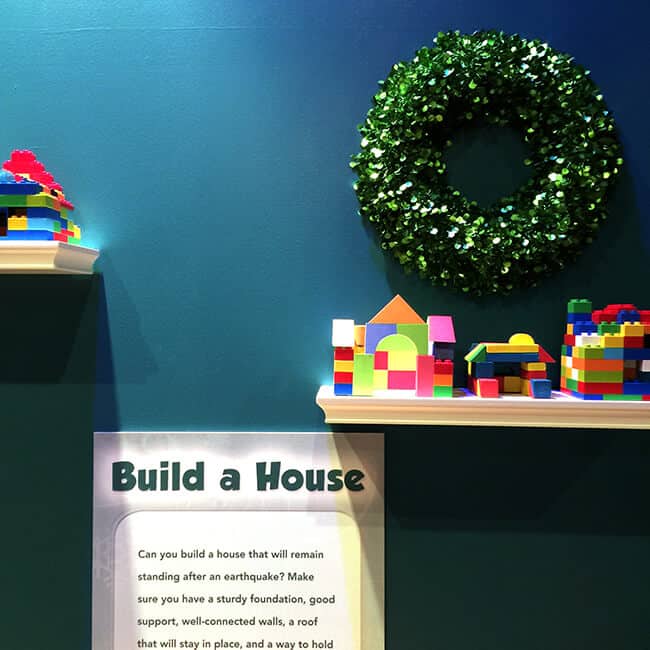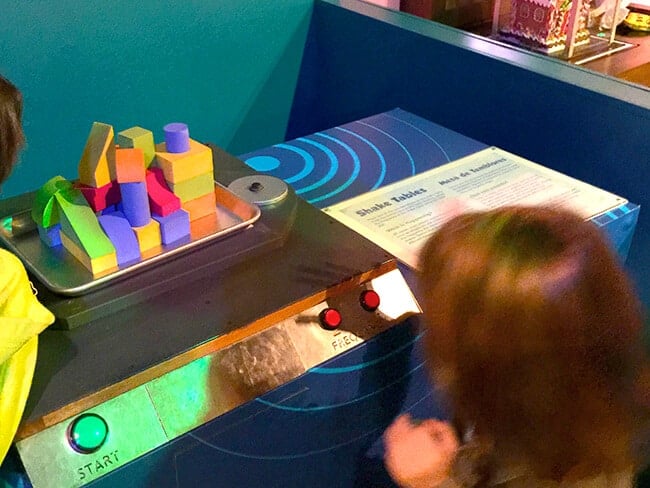 my oldest especially loved learning about the new 3D printer. it was busy making ornaments for a plastic life-sized gingerbread house.
other activities include live stage shows about the science of snow, and building a pretend igloo. plus there are lots more things to do!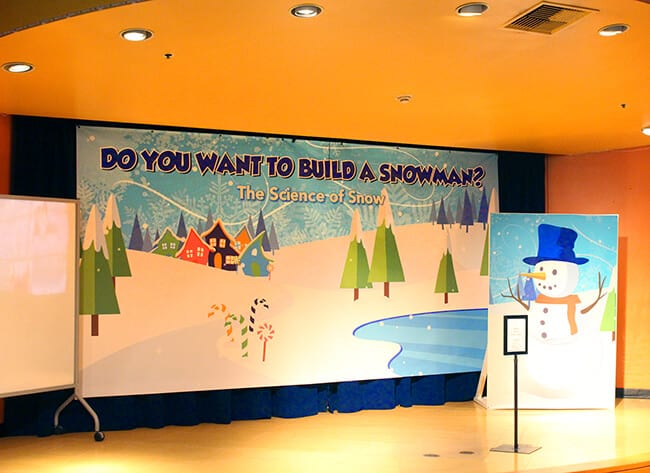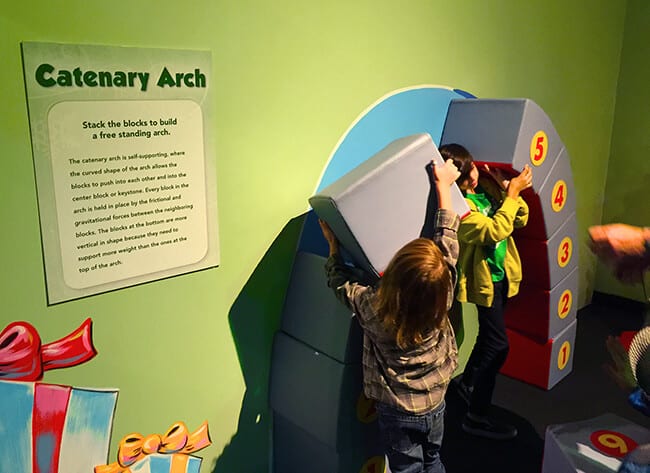 before you leave, be sure to check out our submission in the Science of Gingerbread competition! i will give you a clue on where it is in the cube...on the first floor near the stairs. we hope you like it!
all of the Science of Gingerbread fun is included with regular admission or membership to the Discovery Cube. it's going on from now through January 3rd. find out more about this event and what else is happening throughout the year by checking out the Discovery Cube calendar.