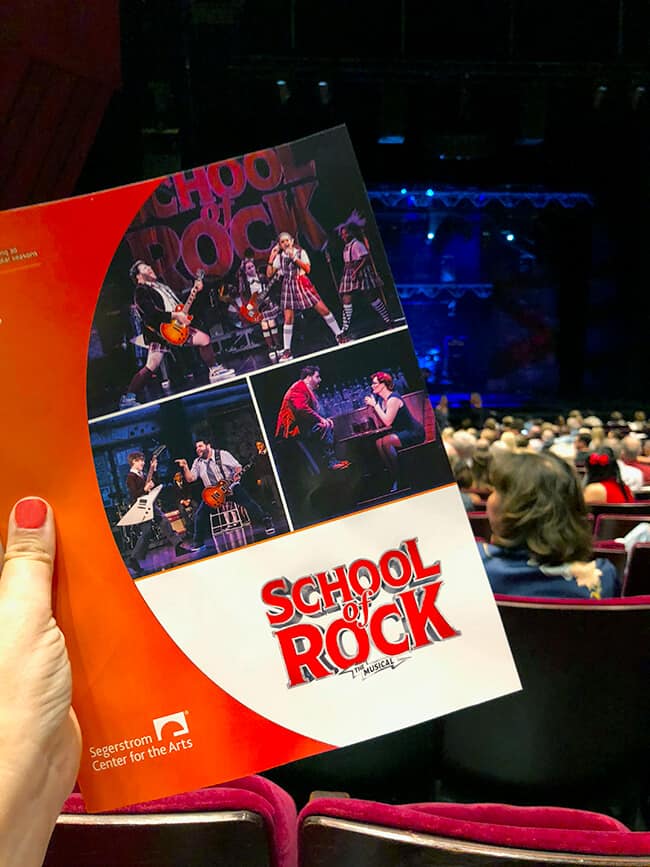 last night was a rare event...i got to enjoy a night out with my husband! we decided to spend our rare alone time seeing the smash hit Broadway musical School of Rock - Musical at the Segerstrom Center for the Arts. School of Rock - Musical is based on the 2003 smash hit film of the same name, and features music from the movie as well as an original score by Andrew Lloyd Webber. the show was FANTASTIC and will be at the Segerstrom July 24th - August 5th, 2018.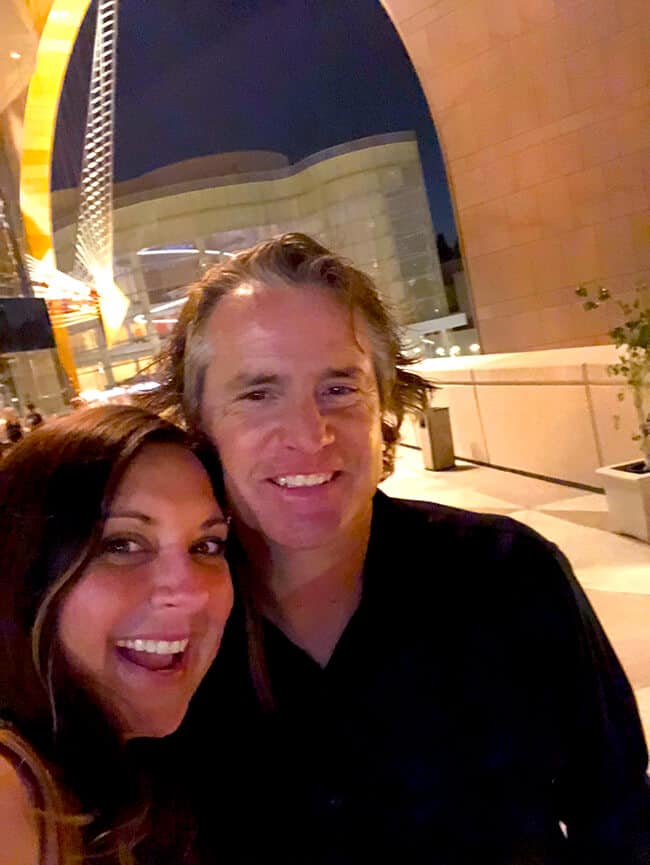 School of Rock - the Musical makes for a fabulous date night, and is also perfect to bring the kids to. a great first show to introduce the kids to Broadway. as you can imagine, with an original score written by Andrew Lloyd, the music is awesome. there are 14 new songs! it makes you want to jump of your seat and start dancing. the kids are just as awesome...and they are actually playing their instruments, that makes them not only great little actors and singers, but talented musicians as well. we were so impressed.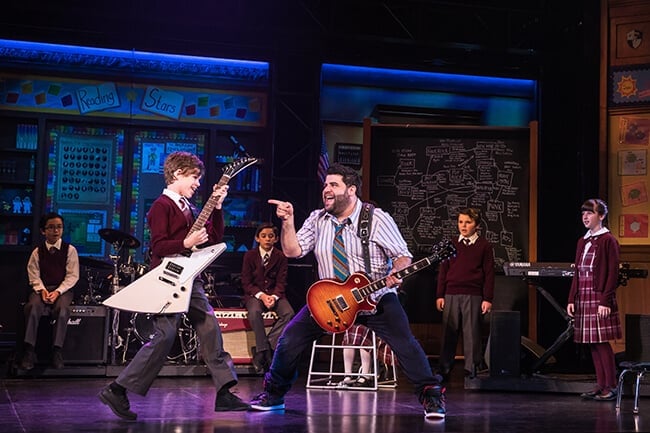 this hilarious musical follows Dewey Finn, a wannabe rock star posing as a substitute teacher who turns a class of straight-A students into grade-A rockers. if you have seen the movie, you know the ending. but this play is equally if not better than the movie.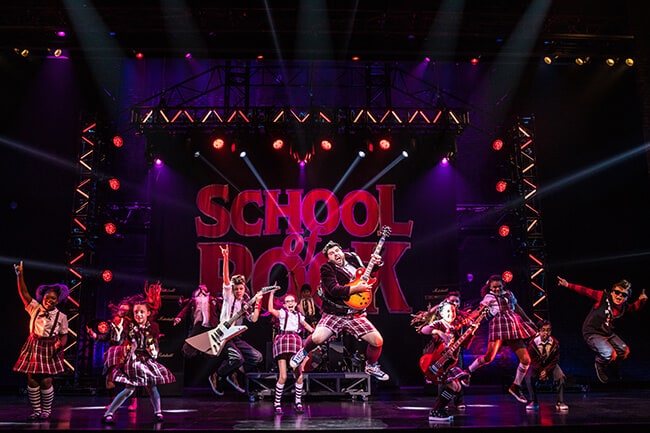 and to get in the spirit of School of Rock, head over to Chunk-N-Chip in the 4th Street Market in downtown Santa Ana. its the home of the oven-warm, ooey-gooey cookies and farm-fresh ice cream sammich. to celebrate the arrival of summer and the hit Broadway show School of Rock – The Musical, Chunk-N-Chip has created a new mouth-watering treat – School of Rocky Road which features rich chocolate flavored ice cream densely populated with yummy milk chocolate and chopped almonds with creamy mallow swirls between oven-warm chocolate chip cookies. this yummy sammich will be available starting July 4 through September 2 at the Chunk-N-Chip....you gotta go!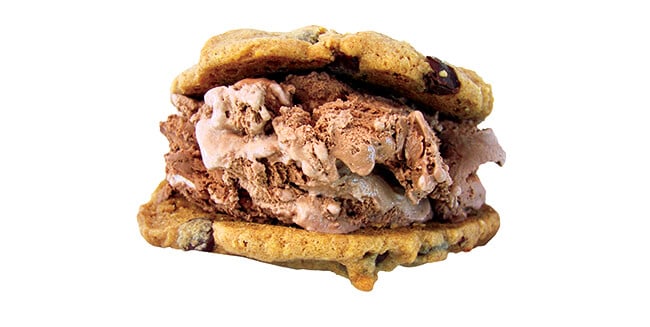 you could go an grab dinner and a Sammich at Chunk-N-Chip, then head over to the Segerstrom for a night full of fantastic music and rockin' dancing and singing. the perfect feel-good musical. be sure to arrive early so you can share some rock moves with your friends and get your picture taken with the School of Rock backdrops.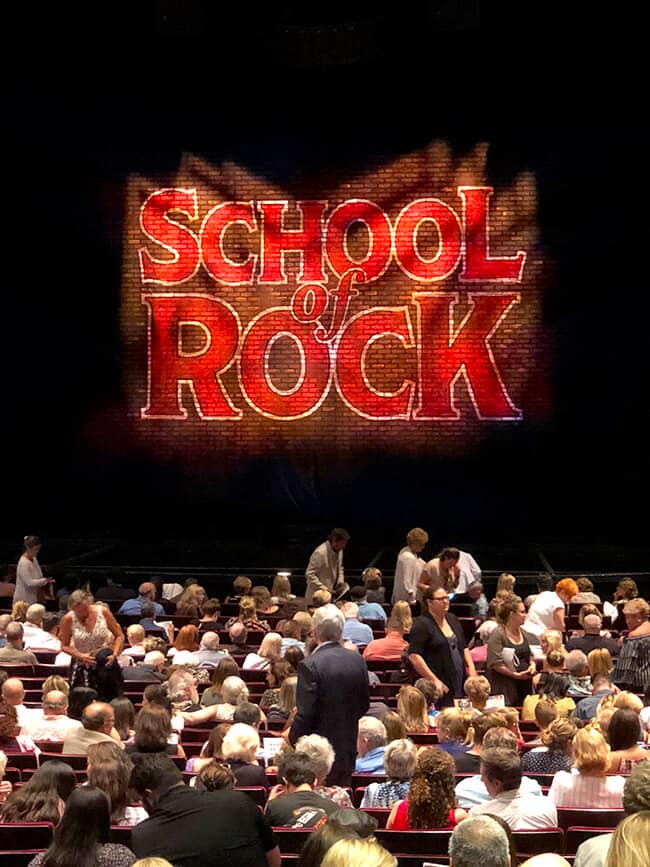 wanna go?
hurry and get your tickets. this show only plays at the Segerstrom Center for the Arts until August 5th.
School of Rock - Musical
July 24th - August 5th, 2018
The Segerstrom Center for the Arts
{disclosure: i received complimentary media tickets to reveiw the show. all thoughts and opinions are my own.}