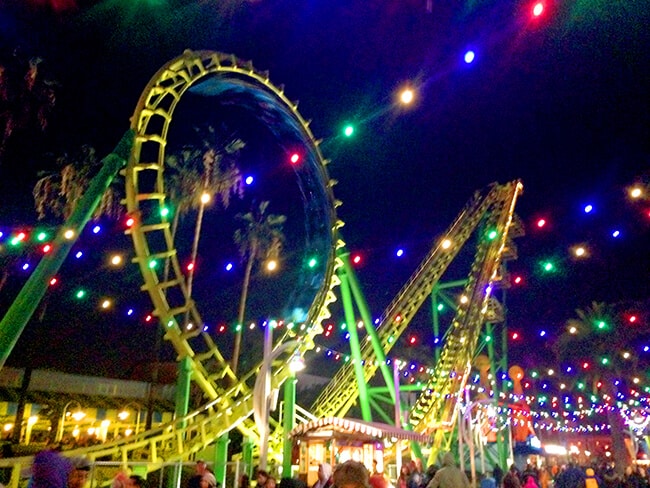 my little sister's birthday is on New Year's Eve, so every year our New Year's Eve celebration is not only a celebration of the New Year, but also her birthday. last year she really wanted to celebrate at Knott's Berry Farm, so that is what we did. we took the kiddies to enjoy Knott's Berry Farm in the early part of the day, and then took them to grandma and grandpa's house so that us adults could go back to Knott's and enjoy the late night Knott's festivities. although it was super cold, we ended up having the best time we could have on New Year's. there was music, performances, great food, and best of all, a countdown celebration that included fireworks, music and hundreds of people. the energy was amazing.
check out this video of the countdown last year. it's a little rough...because i was too busy screaming and enjoying the fun, but i hope it gives you a glimpse of how much fun it is to celebrate the New Year at Knott's.
this year will be just as amazing. so i hope you consider spending New Year's Eve at Knott's. it is definitely the place to ring in 2016 – with a night full of special family-friendly experiences that include live musical acts, exclusive stage shows, Merry Farm activities, and the evening ending with a fantastic fireworks show.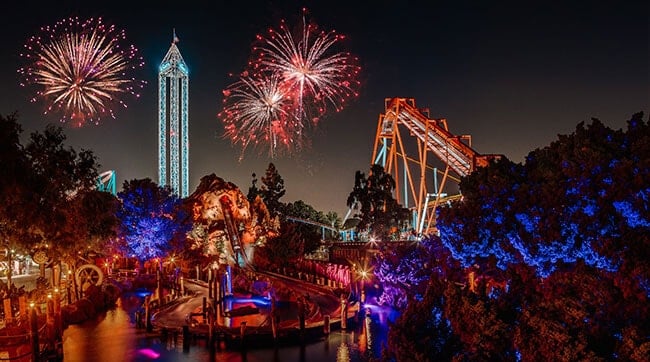 as the final moments of 2015 countdown, the Knott's Sky Cabin will rise to the top of the "K" tower with special lighting effects. at the stroke of midnight the "K" tower, the skies above Knott's light up with a spectacular fireworks show! and the great thing is – all this is included in regular admission.
also at the Knott's New Year's Eve celebration, there will be live entertainment everywhere you turn. adding to the line-up of can't miss entertainment are:
Jumpin' Joz Band and Memories Swing Dancers will invite guests to jump and jive to the sounds of Jumpin' Joz. you can join them on the dance floor and boogie into the New Year or learn a few moves from expert swing dancers. THE REFLEXX is the best 80's new wave cover band around who cover songs from bands such as: Depeche Mode, Simple Minds, Tears for Fears, New Order, A-Ha, The Cure, Duran Duran, Flock of Seagulls, Devo, and more. this will surely be my hubby fave. Family friendly comedian, Taylor Hughes, brings his hilarious comedy, magic and fun audience interaction to Boardwalk Ballroom. and DJ Howly's eclectic mix of high energy music will transform Calico Square in the place to celebrate the new year. this is also the perfect place on the Farm to watch the Midnight Fireworks Spectacular.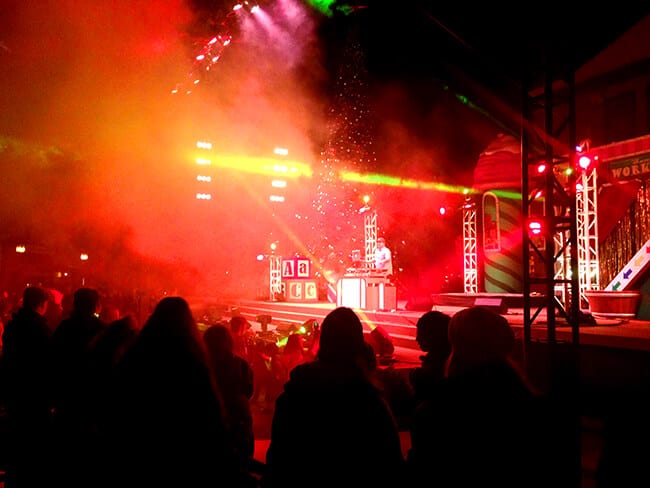 you can enjoy all this entertainment throughout the night. and if you work up an appetite, head over to the special New Year's Eve buffet in Spurs Restaurant. it will be served from 4pm-9pm. prices are $34.99+tax for adults and $18.99+ tax for kids (3-11).
AND....
Merry Farm with still be happening on the Farm. so you can still enjoy all the amazing activities that Merry Farm has to offer. you can read about my family's visit here. if you didn't get to Merry Farm this year, there is still time!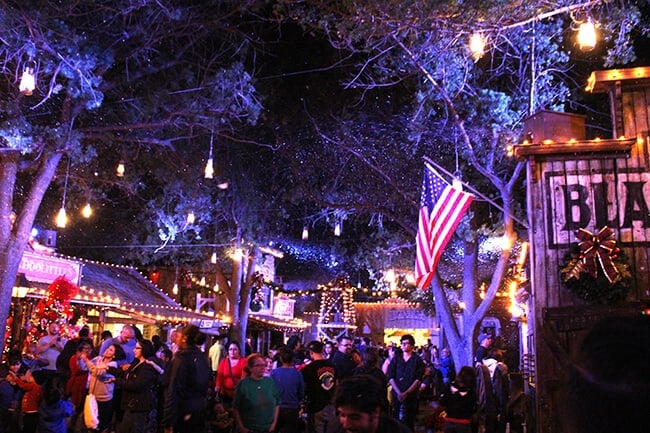 my family and i will be celebrating New Year's Eve at Knott's again this year. and hopefully we will see you there too. if you happen to spot me, don't be shy. i have a special Snoopy surprise for anyone of my readers who finds me. so be on the lookout.