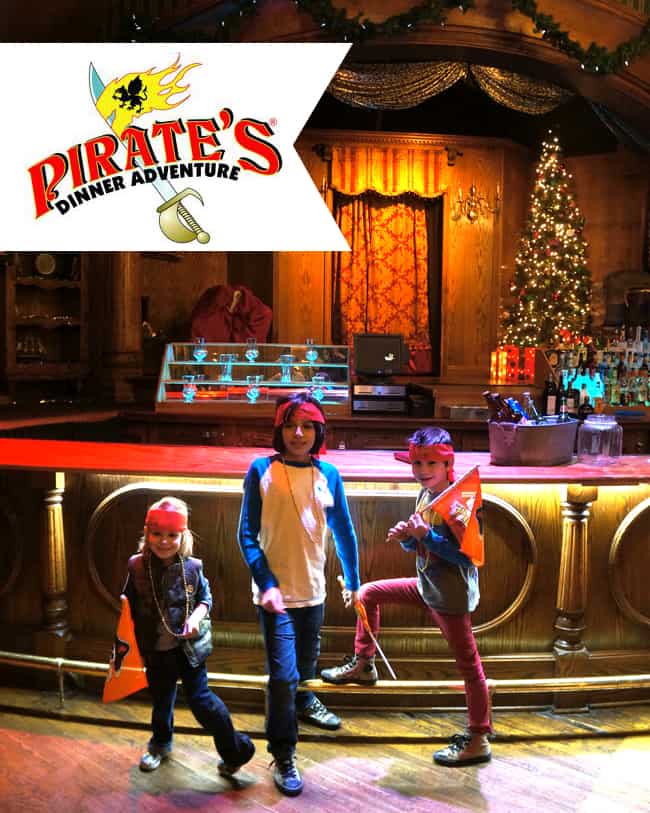 last week we were invited to check out the Pirate's Dinner Adventure holiday show, Pirate's Take Christmas. it was our first time visiting Pirates Dinner Adventure, so we weren't sure what to expect…what a pleasant surprise, it was a fun family night out. we had such a great time and loved the holiday spirit it brought!
the show began with a pre show that basically introduced the plot of the dinner show that we would be enjoying in the main dinner area. guests were also given appetizers which included items such as jalepeño poppers and corn fritters. you could also get your picture taken or buy a drink at the bar.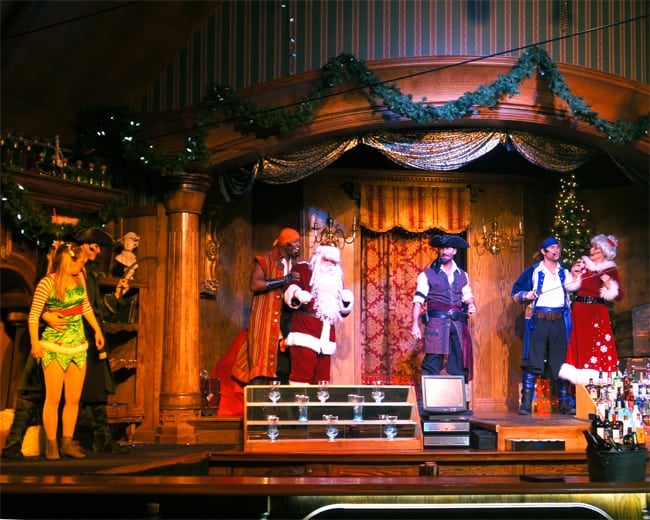 there were some acrobatics performed and the pirates came and took Santa and Mrs. Claus hostage. then we were assigned a specific pirate, and then escorted us to our seats. it was a great beginning to the show.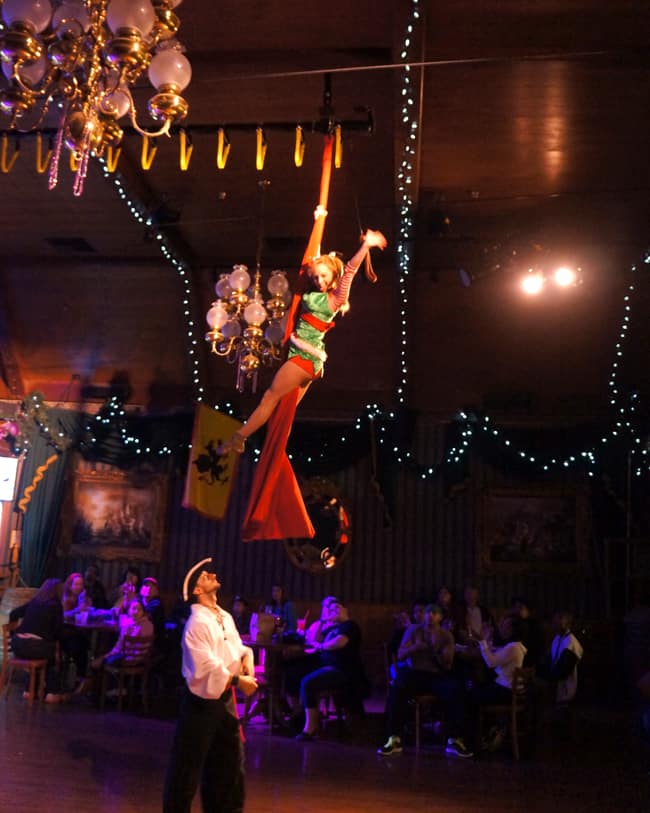 the main dinner theater area had a huge pirate ship in the middle of it….so cool. the boys were so excited. guests sit in tiers that surround the ship. the show is shown in 360˚, so all the seats are good.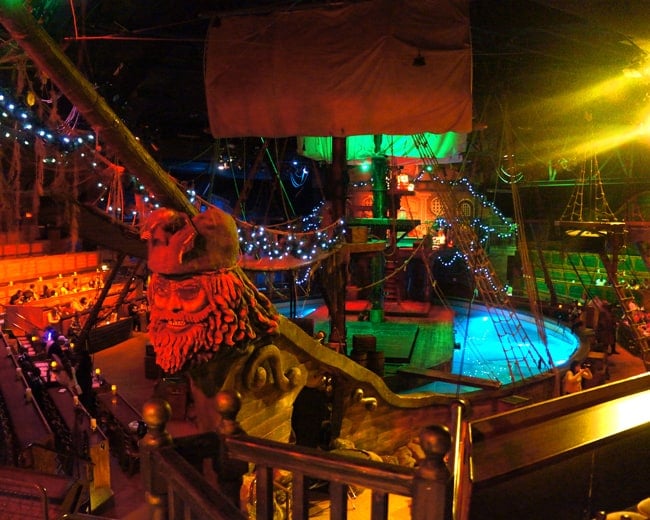 the rest of the show was great. the boys cheered on our pirate while they ate their dinners.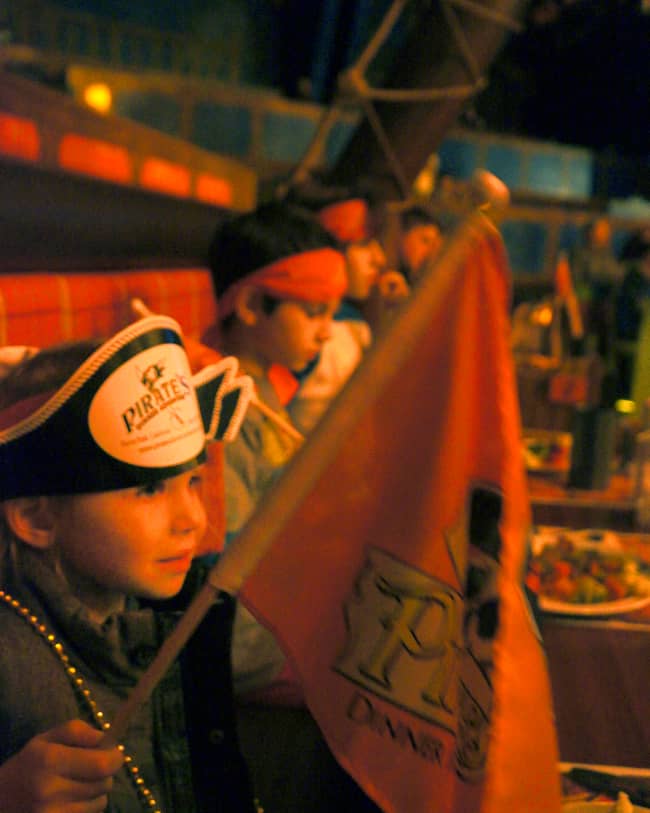 during the Christmas show, dinner options were a traditional turkey dinner….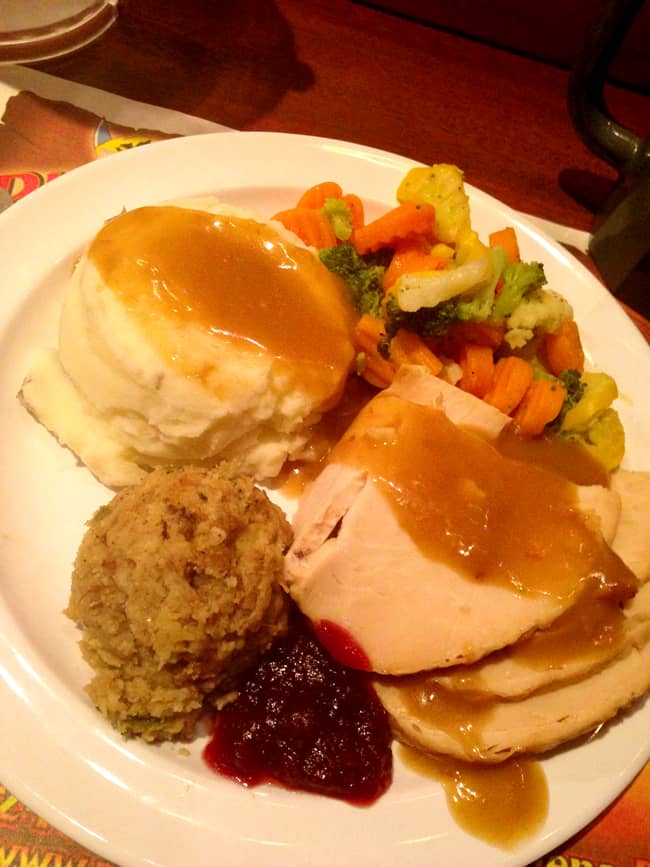 or beef kabobs on rice with potatoes and veggies. they also had a vegetarian and kid's meal option.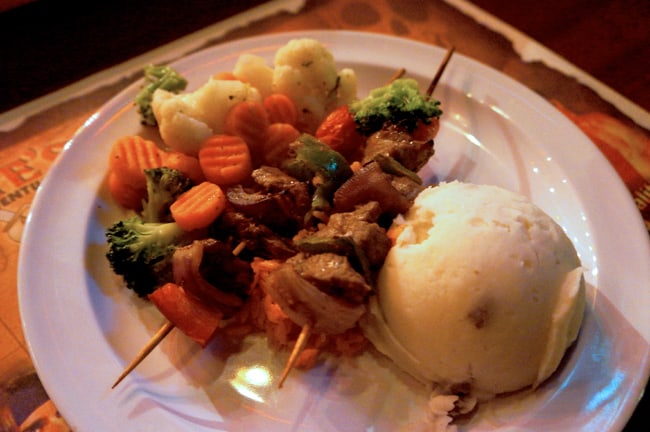 dessert was a brownie with ice cream.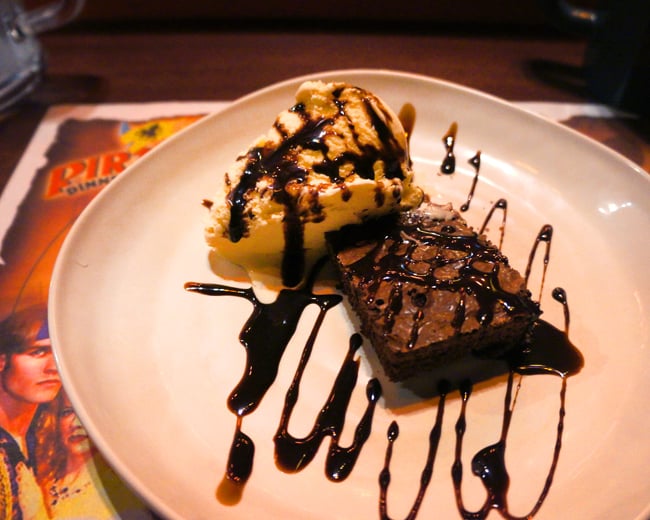 we watched as the pirates kept Santa, Mrs. Claus and the cute elf hostage…and then realized they were on the  "naughty" list.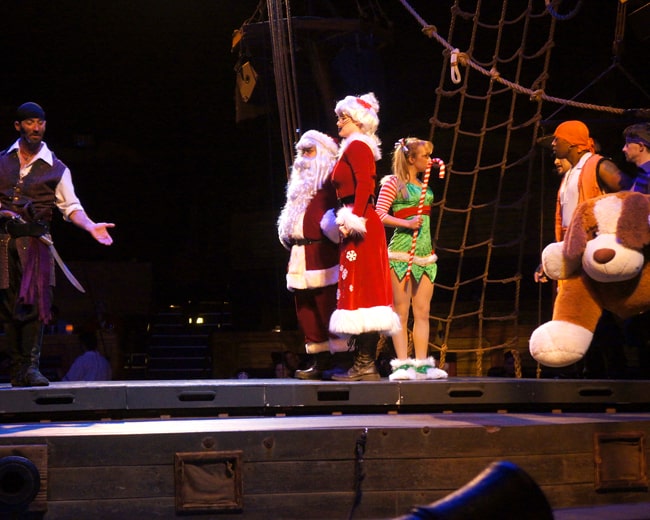 there were fun acrobatics….and what is a pirate show without a sword fight? there were lots of those of course!
and even the audience got to participate in the show. two of my boys were excited to get to go aboard the ship.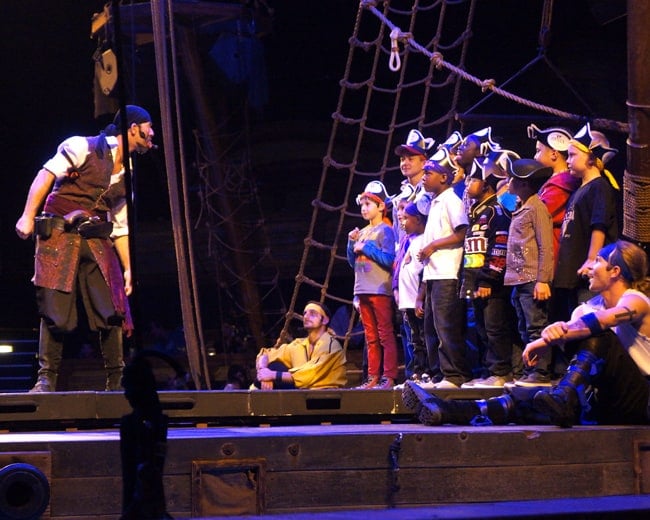 and then they tried to help free Santa.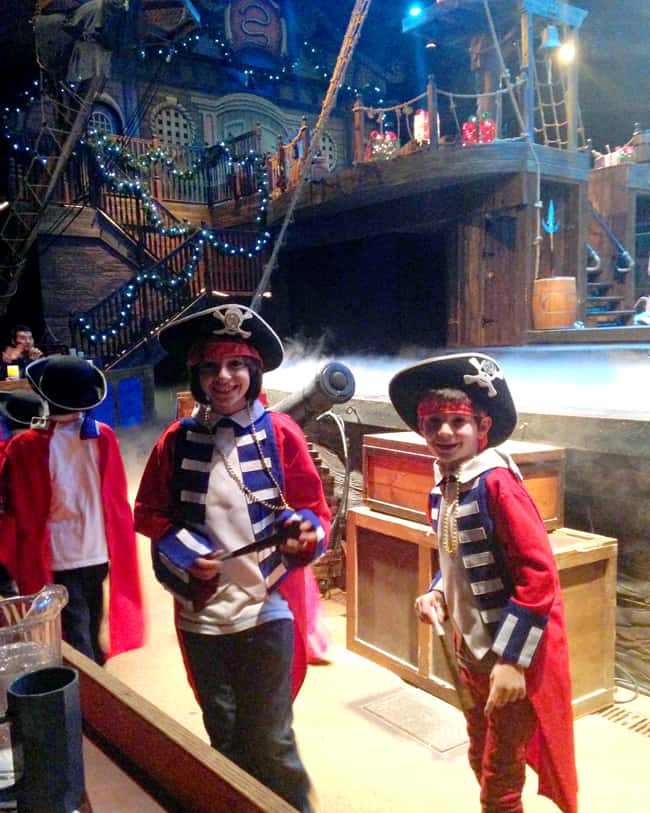 did Santa get rescued? you will have to go see the show to find out….which i recommend because it was so much fun!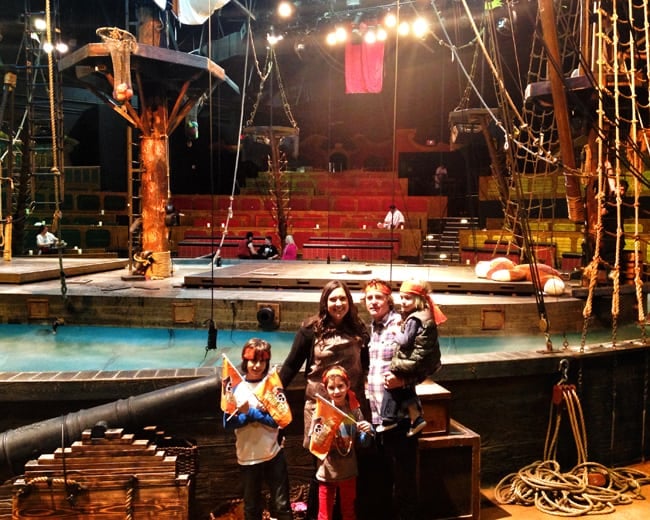 the Pirate's Dinner Adventure holiday show Pirate's Take Christmas runs December 3rd through December 25th. if you can't make it to the holiday show, no worries, they have pirate dinner shows all year long and the tickets are good ! for more information, visit their website. 
{disclosure: i received complimentary tickets to review the show. all thoughts and opinions are a bazillion time my own.}