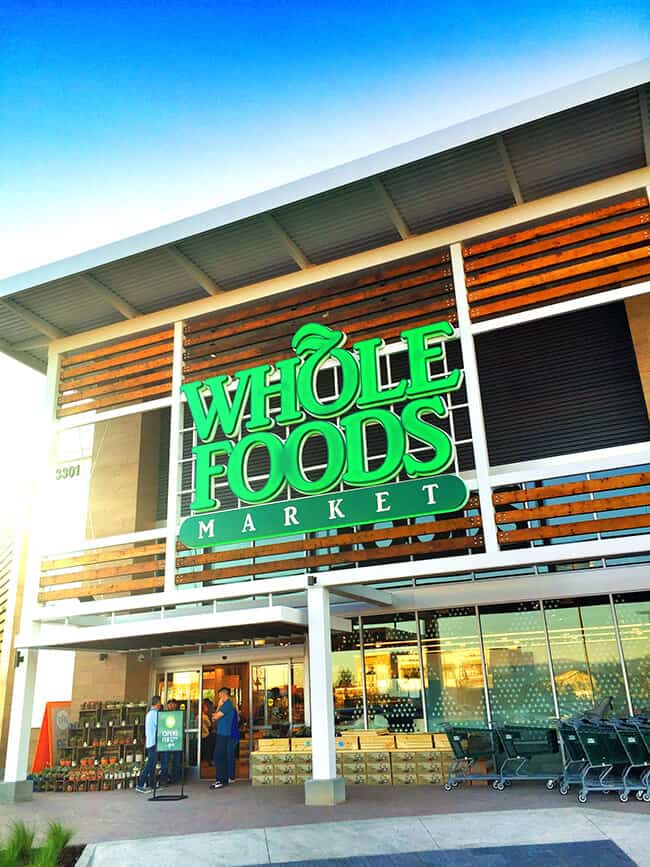 early this week, the boys and i were able to take a tour of the brand new Whole Foods Market in Brea. this is very exciting for the people of north Orange County, because it's the first Whole Foods Market to open up in the north OC. let me tell you, it is beautiful and i am so excited to be able to make shopping Whole Foods Market part of my weekly routine because before, it was quite a drive.
Whole Foods Market in Brea will be offering a new unique shopping experience to its locals such as a self-serve pizza station, a juice and smoothie bar, fresh poke, expanded vegan options in all departments, a coffee bar, a bar-restaurant with local brews, and an upstairs mezzanine area for tastings, a community kitchen, a lounge space that can be rented for events and Kids' Club that will host events and activities for area families with young children. additional amenities include free Wi-Fi available to shoppers in seating areas throughout the store, and an expanded kid-friendly section in the grocery department.
the Market is absolutely beautiful with colors inspired by Wayne Thiebaud paintings. it evokes a mid-century small town nostalgia, with a nod to the decade that Brea more than doubled in size, 1950 to 1960.
there is even a beautiful outdoor space to enjoy and relax in.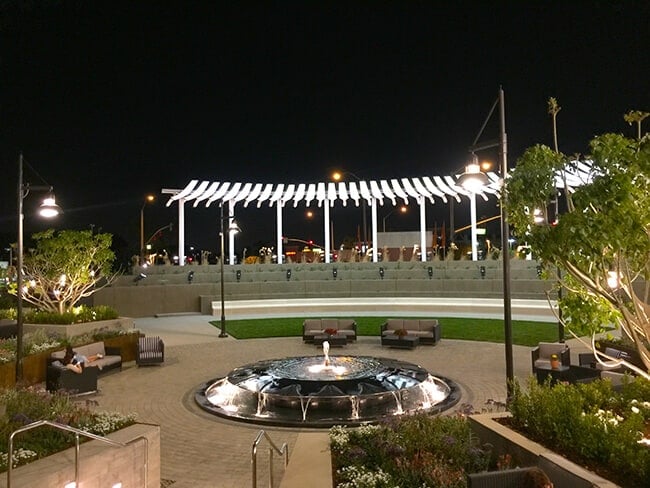 Whole Foods Market chefs prepare food in the in-house kitchen, creating handmade pizza, whole or by the slice, made-to-order sushi, in-house chips, custom-made sandwiches and meals-on-the-go. the department includes a rotating hot bar, an all-organic salad bar, daily breakfast, and global cuisine. catering is available for office and home entertaining needs. deli items and meats are free of added synthetic nitrates and nitrites. prepared foods items meet the same standards as all products sold in the store and many are locally sourced.
a beautifully designed coffee bar with an Italian-crafted espresso machine and cold brew coffee on tap offers custom espresso drinks and coffee made with organic, fair trade and Whole Trade Guarantee™ coffee beans. the smoothie and juice bar offers made-to-order smoothies with choice of toppings, juices and "boost-ups" like pressed ginger, turmeric and wheatgrass.
the produce department includes an extensive selection of organic fruits and vegetables from local Southern California growers, local organic micro-greens, and orchids. seasonal culinary selections include varietal and exotic items from around the world. plus, cut fruit, vegetables, veggie pasta noodles, salsas and guacamole are made in-store daily.
the bakery department offers custom in-house cake decorating and an elegantly designed cake case filled with in-house and local items such as macarons and gluten-free-mousse cups. it also features Whole Foods Market's Non-GMO Project-verified cookies and seven varieties and artisan, hand-kneaded, hand-shaped, scratch bread that begins with a living 20-year-old starter made with unbleached flour and without artificial preservatives or hydrogenated fats. the bread is made fresh daily by in-store bakers.
the seafood department carries made-to-order poke and hand-sliced smoked salmon daily, sustainably sourced fresh fillets, steaks, local and seasonal seafood. seafood is cut in-house daily and is delivered six days a week, and the fresh whole fish can be cleaned at no charge, a grill-ready assortment of seafood burgers, crab cakes and marinated options, value-priced, vacuum-packed fish and shellfish, and a variety of seafood salads and ceviches made fresh daily.
the Whole Foods butchers can provide any cut and size of the highest quality meats from animals raised without the use of antibiotics and added hormones. all beef, chicken and pork are step-rated, using Global Animal Partnership's 5-Step Animal Welfare rating system, and adhere to Whole Foods Market's stringent quality standards. the store features full lines of 100 percent grass-fed organic beef and organic chicken and a selection of seasoned and marinated meats made in-house. Smokehouse offerings include smoked-in-house meat sandwiches and bowls.
the Whole Body department boasts a large "active living" selection of protein powders, supplements and clothing. all supplements sold at Whole Foods Market are free of artificial colors, flavors and hydrogenated oils; and products with the "Premium Body Care" seal meet the strictest standards for quality sourcing, environmental impact, results and safety.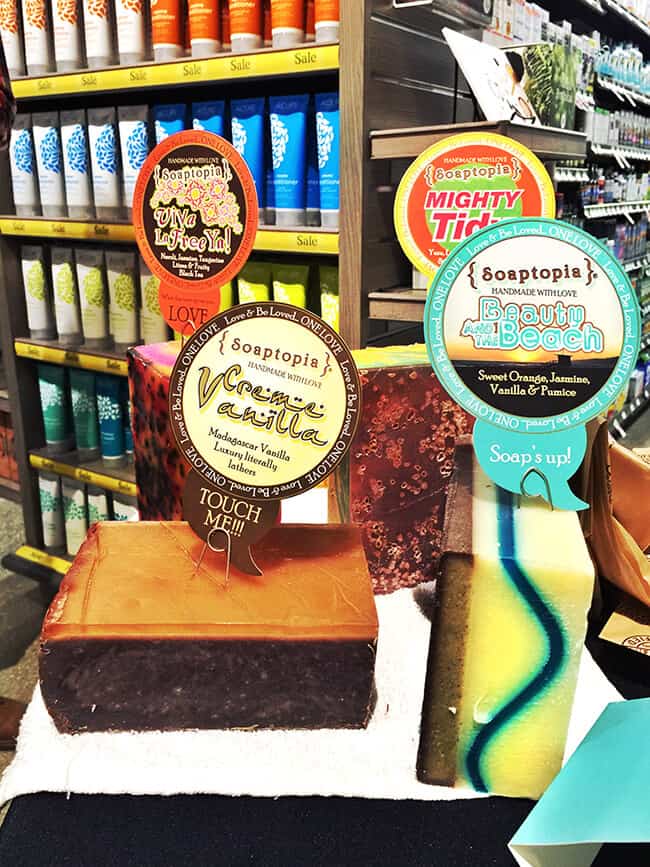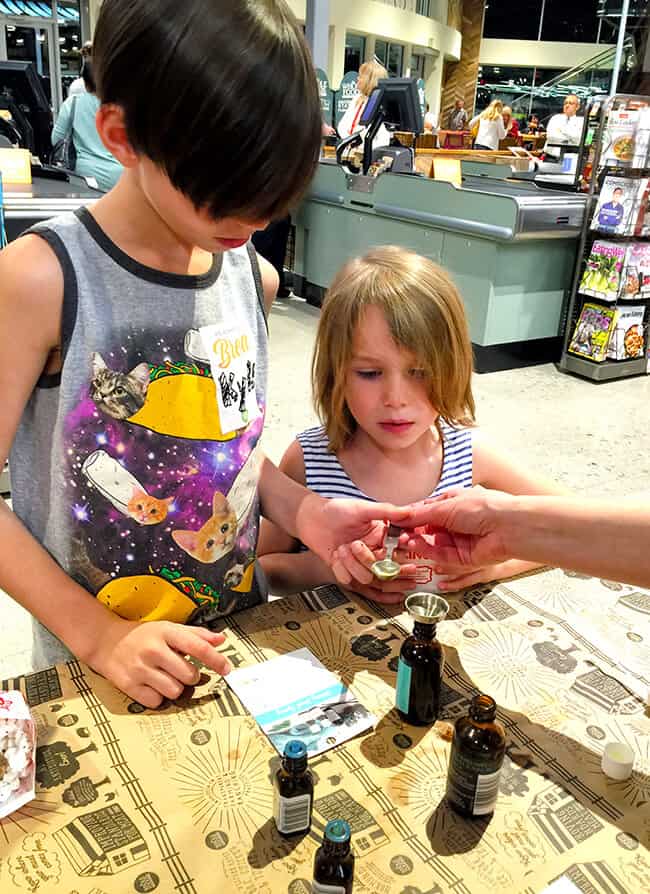 the store's specialty department features a hand-picked wine collection of more than 1,000 wines, with eco-friendly and biodynamic wines. more than 100 bottles are less than $10, and the department offers a varied selection of hard-to-find, special-occasion wines and grower champagnes The department also features 32 feet of chilled beer with an assortment of local craft beers, domestic favorites and unique imports. a comprehensive selection of raw, grass-fed, farmstead and artisanal cheeses can be cut to order and sampled at any time.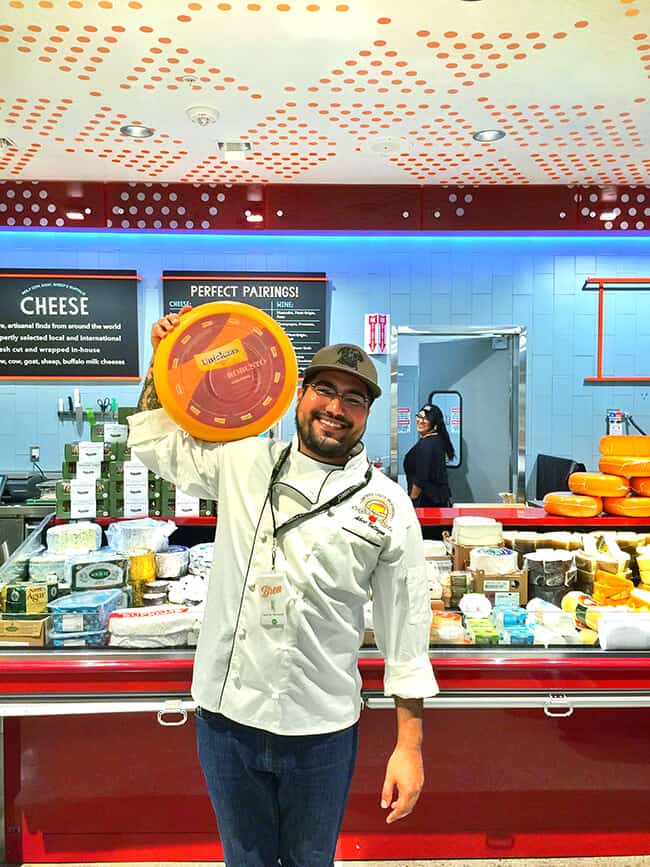 the best thing about Whole Foods Market, is that shoppers can choose from hundreds of 365 Everyday Value™ products, locally made packaged goods, frozen meals, Whole Paws pet food products, and home and cleaning products bearing the Eco-Scale label, indicating environmental impact. the frozen section includes 46 doors of goodies from entrees to ice cream, pizzas and more. the bulk section offers dozens of grains, flours, nuts, spices, candies available by the pound, and grind-your-own peanut butter. be sure to check out the end-caps, because that is where you will find all the great deals of the week.
with its mix of innovative offerings and its mid-century design, the expansive 38,000-square-foot retail destination will bring a culinary wonderland for shopping, dining and entertaining to North Orange County. the store will be open daily from 7 a.m. to 10 p.m. for details on all upcoming events and activities, isit the store's events page, or follow the store on Facebook. i am so excited that i was able to share some photos of the new store, and hopefully you can check it out soon. the boys and i are ready to go shopping.