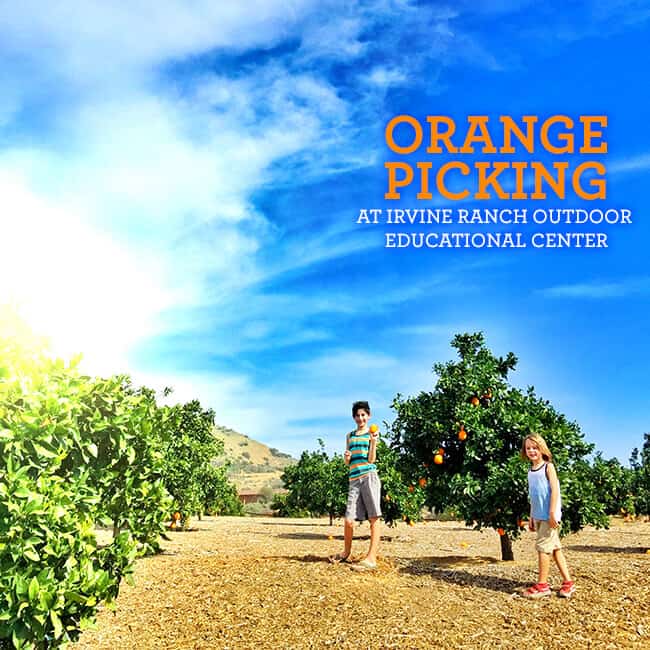 we are so lucky to live in Orange County...with the beautiful weather and the opportunities to explore the nature around us. getting outdoors and enjoying unique adventures is our family's  favorite thing to do. so, when we found out that you could go orange picking in Orange County at the Irvine Ranch Outdoor Educational Center, we decided that would make a fun family outing. it's called U-Pick Sundays!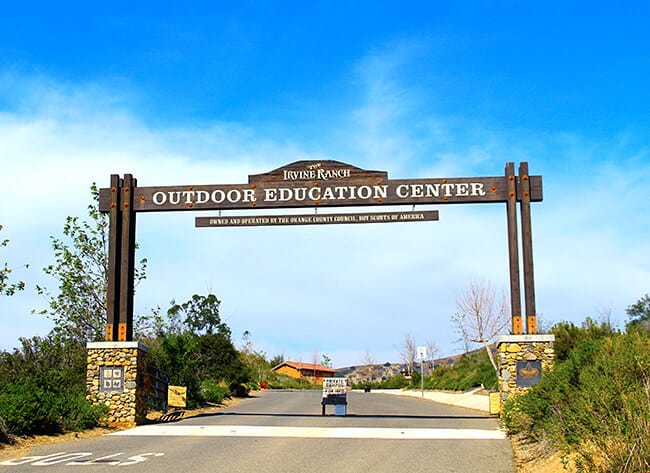 the Irvine Ranch Outdoor Educational Center is a 210-acre outdoor education center, owned and ran by the Orange County Council, Boy Scouts of America. it is located within Irvine Regional Park, and  features half-day through five-day academic and recreational programming. it focuses on a hands-on approach to outdoor education to allow participants to explore the outdoors while developing creativity, leadership skills and a respect for the environment. the academic programs for K-12 grades focus on science and social studies while also meeting standards in language arts, math, physical education and visual and performing arts. on the weekends and in the summer months, The Ranch features traditional recreational summer camp activities, science camps and programs designed to meet the needs of youth oriented organizations. it's a pretty awesome place!
at The Ranch, there's an orange grove and garden. and they have invited the public out to the Ranch for U-Pick Sundays! it's a great opportunity to get back to the roots of Orange County and experiencing the chance to harvest some of the tastiest citrus you have ever tried. for $15 you will get a reusable bag that you can fill with delicious navel oranges. or you can fill a lunch bag with mouth-watering mandarins and sweet clementines for $4. if you want to come back for more oranges, reuse your bag on another U-Pick day for just $12/bag. citrus is a winter crop, so the opportunity to pick your own oranges is only available for a handful of weekends. so don't miss your chance!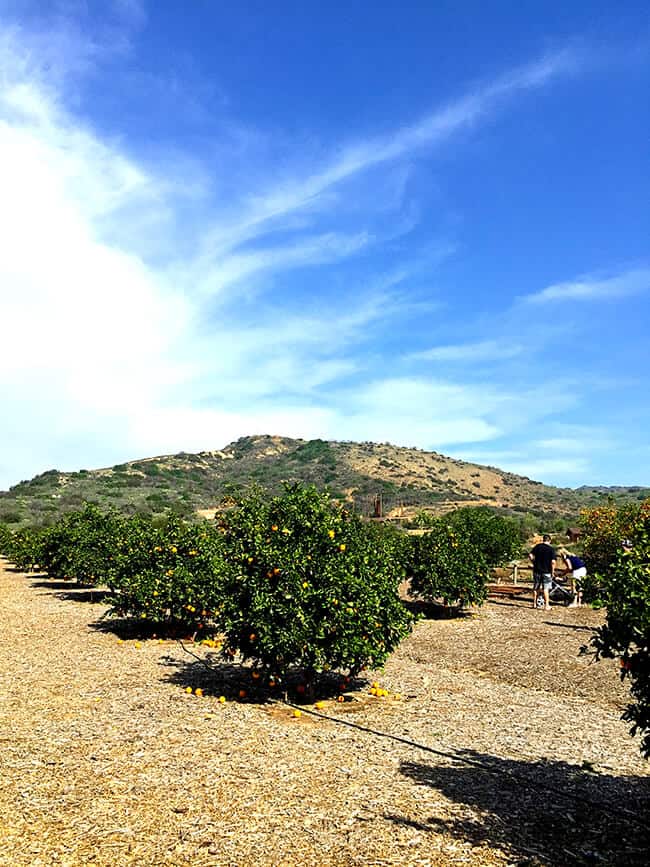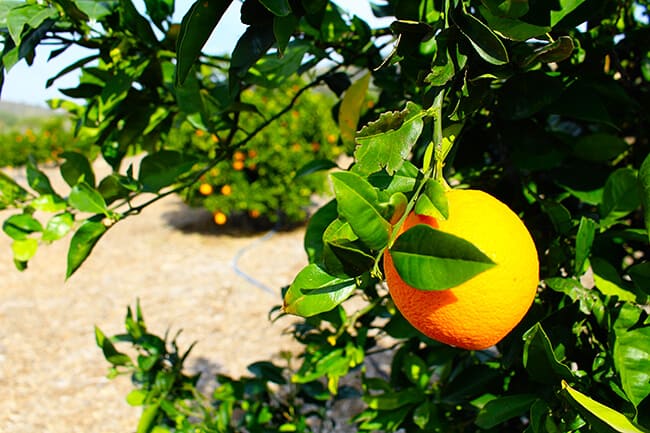 once you get set up with a bag, the hosts will take you to the orange grove and show you around. they will tell you which fruit is which and how to pick it. the boys were was very interested to learn about the different types of oranges and citrus. you are even allowed to try some of the fruit as you pick, to help you decide which you want. all of it was pretty delicious....and the smell....AMAZING!!!!!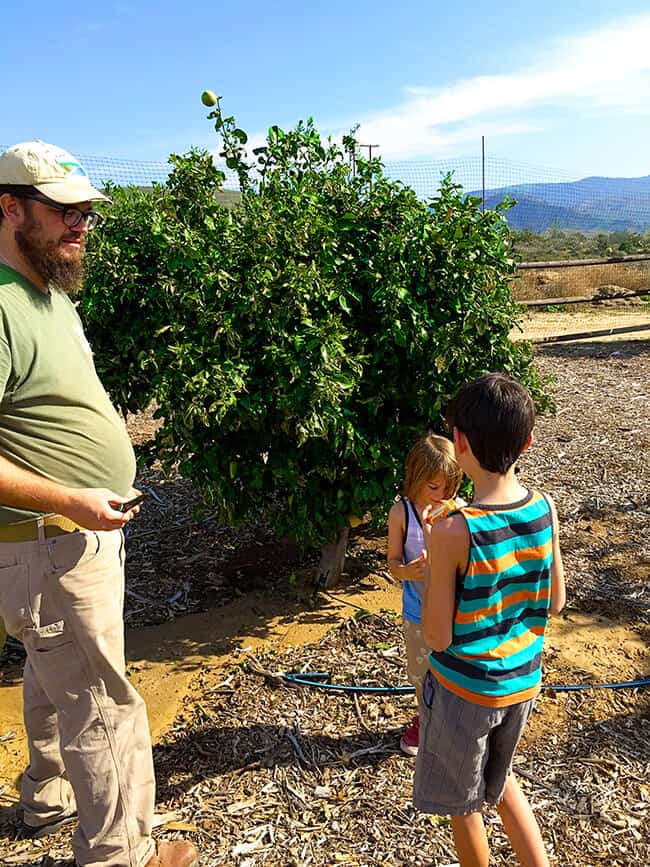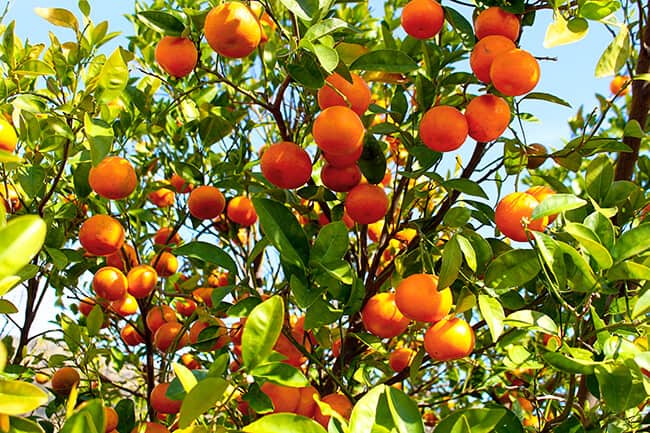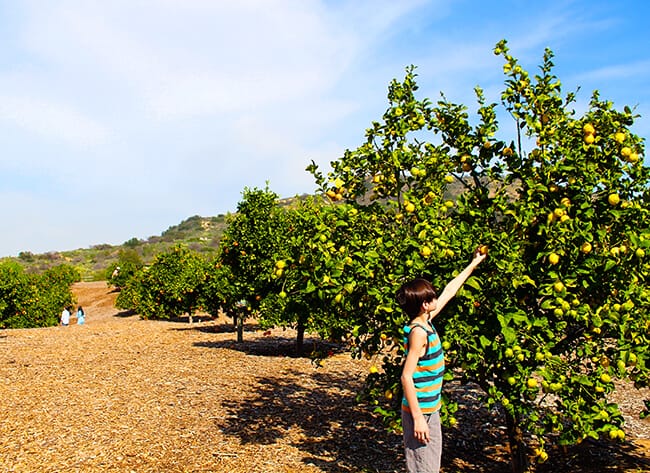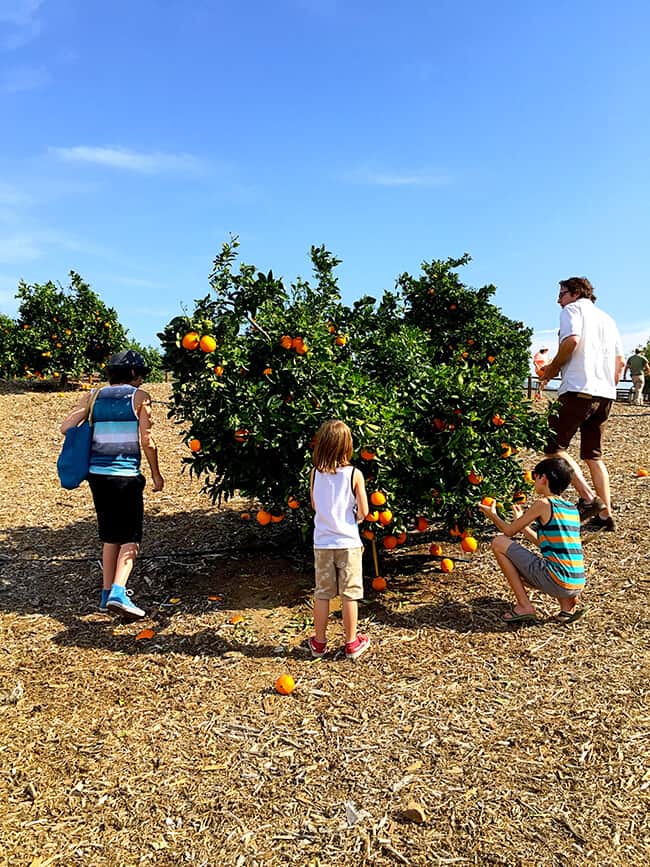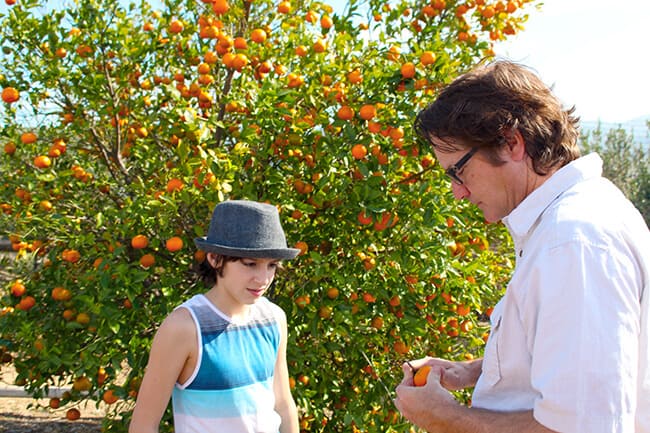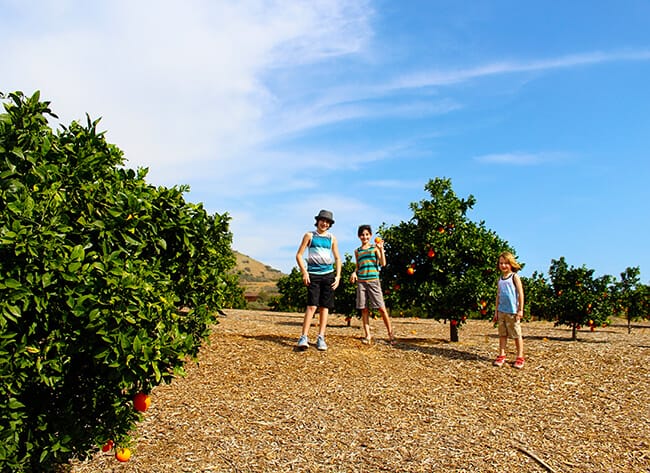 you are also allowed to pick lemons which can be included as part of the oranges that fill your bag for no extra charge, so if you want a couple lemons, or half oranges half lemons, you are welcome to do that.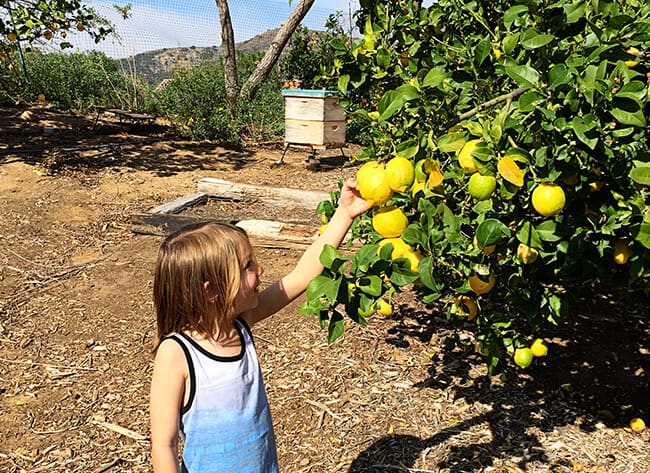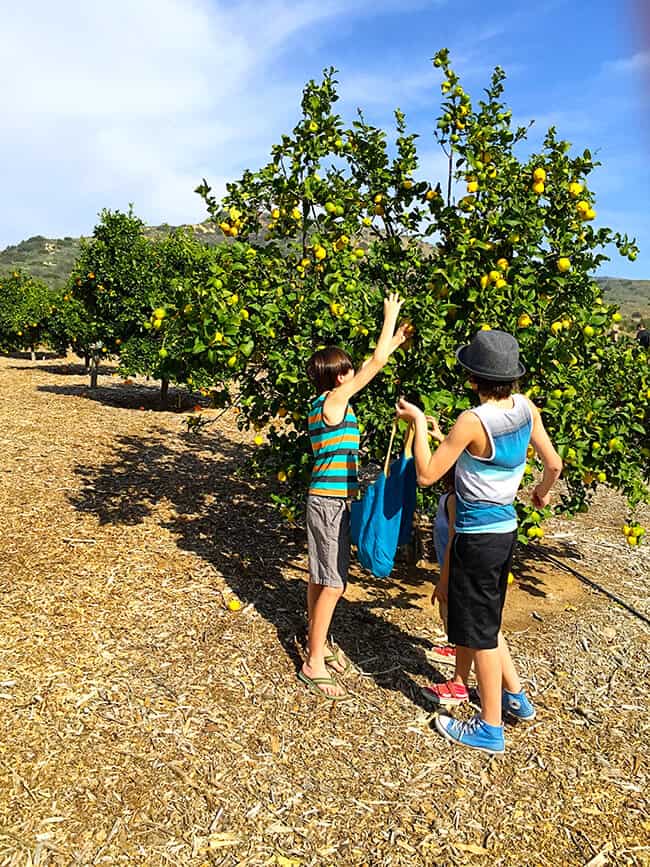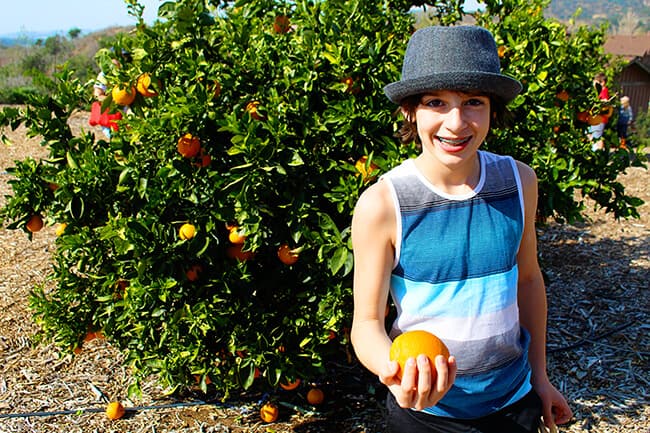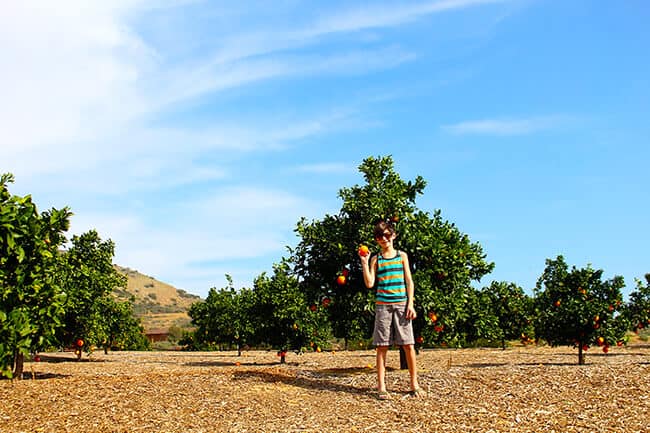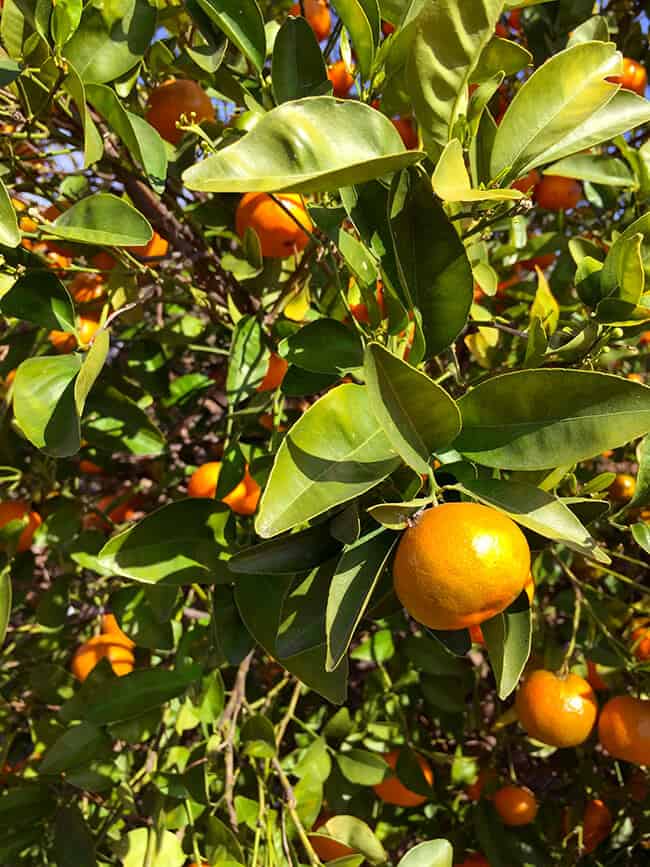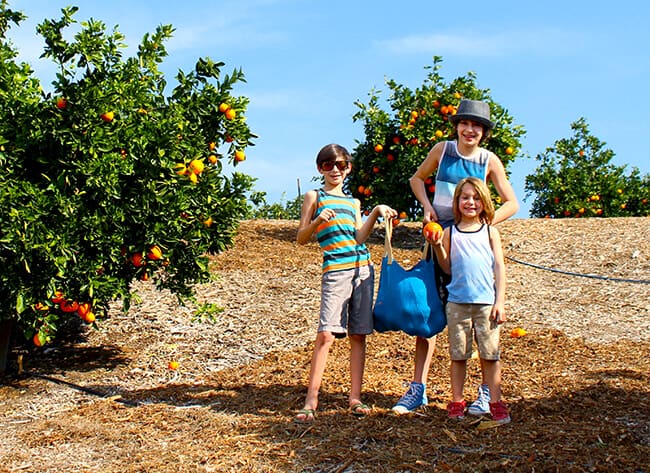 besides picking oranges, the hosts at the Irvine Ranch Outdoor Educational Center also gave us a lesson in o.j. making. they had crates of oranges that we could use to try our hands at orange squeezing. the boys loves this and were so excited to taste the freshly squeezed orange juice they helped create. i can tell you, it did taste wonderful. it was so sweet and tasty. and before we headed out for the day, we explored the ranch and enjoyed the scenery.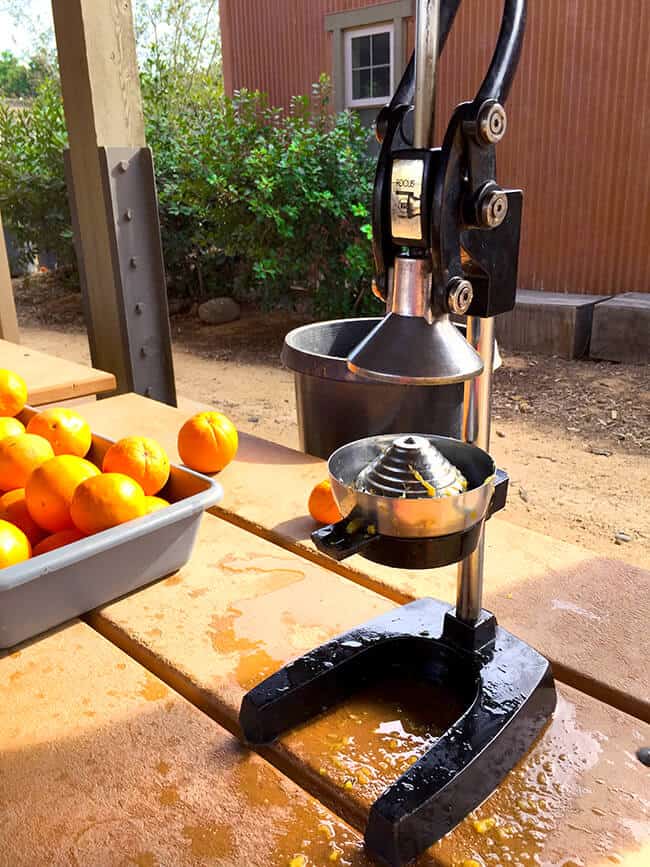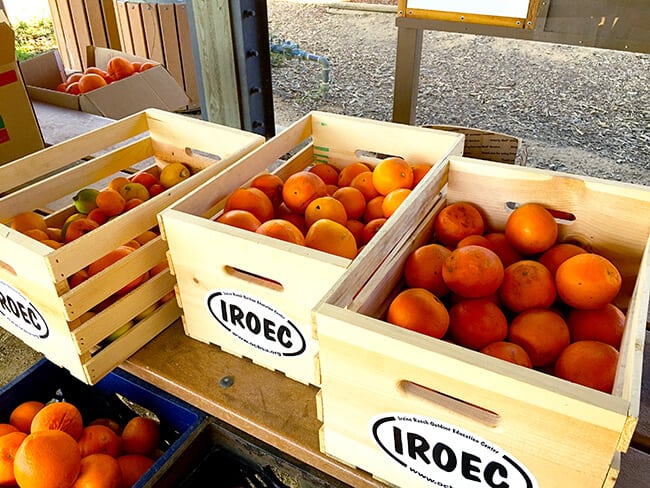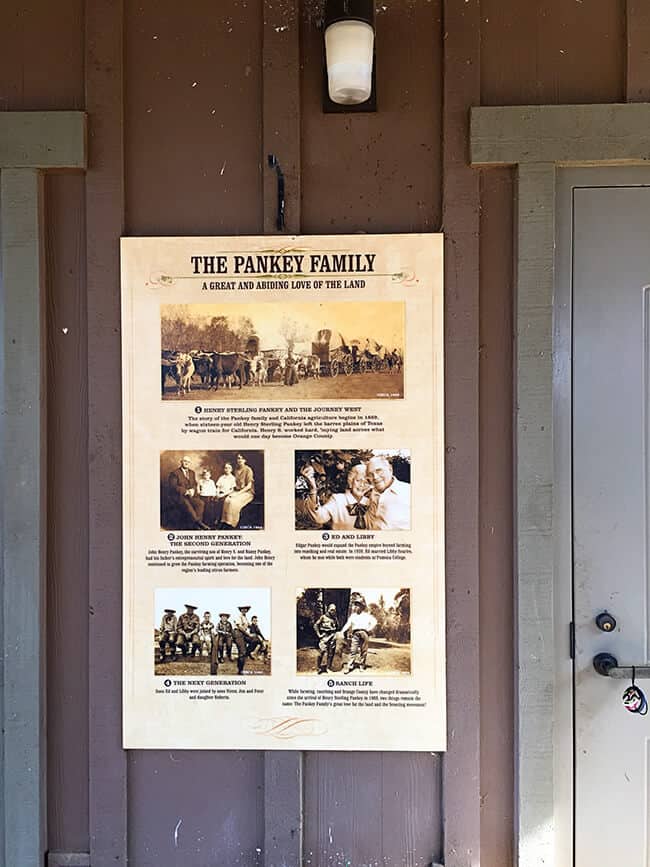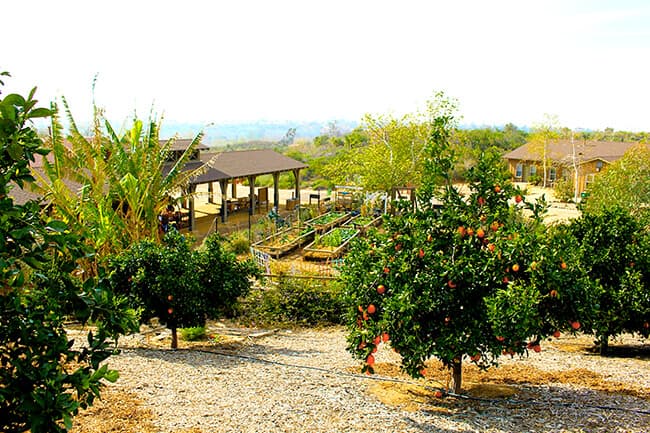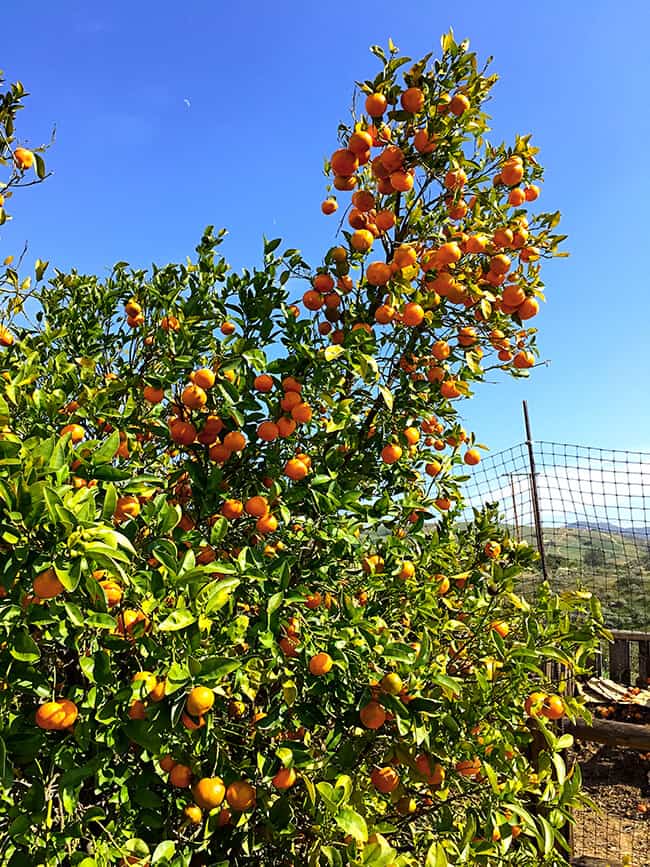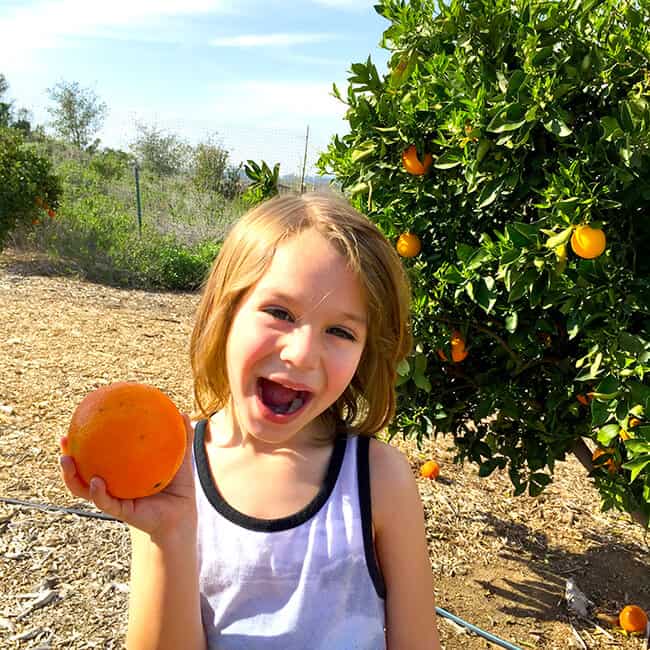 we didn't know what to expect when we went to pick oranges, but the experience exceeded our expectations. the boys really enjoyed learning about the different kids of oranges, exploring the groves and making their own orange juice. we had a fun time together as a family and being outdoors in the beautiful sunshine made for the perfect day. we headed home with a big bag full of sweet oranges which we have been enjoying all week.
U-Pick Oranges days at the Irvine Ranch Outdoor Educational Center are held on the 2nd & 4th Sundays of the month from 1-4 p through March, or until the orange crop is finished. you can find out when the next U-Pick Orange event is here, and after you pick your oranges and spend time in the IROEC orange groves, you can head over to Irvine Regional Park and ride the train, rent a surrey bike or paddle boat, and play in the park. there's lot of fun things to do....making memories as a family is the best.
p.s. it costs money to enter Irvine Regional Park, but if you contact The Ranch at suzannes@iroec.org or call ahead at 714-923-3191 to get the gate code, the ranger may let you enter for no charge.