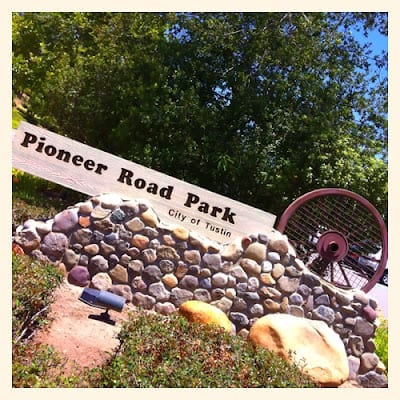 with summertime here, we are so excited that one of our favorite parks, Pioneer Road Park in Tustin (Jamboree & Pioneer Road) has now opened their splash pad. we love that we can go to the park with the option to get wet and have fun in the fountains. we have already been twice! a perfect park to bring a picnic or snacks and have an hour of water play.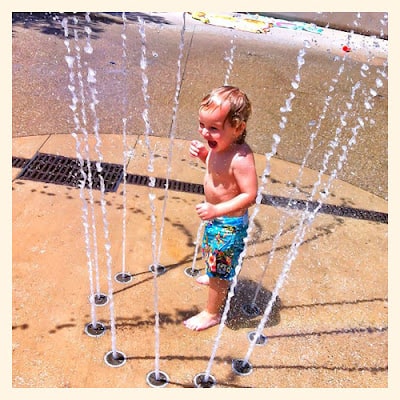 there are a variety of fountains where water spray from the walls and water jets that rotate around the splash area. it's fun to bring buckets to fill with water. (his swimsuit is falling down. nbd.)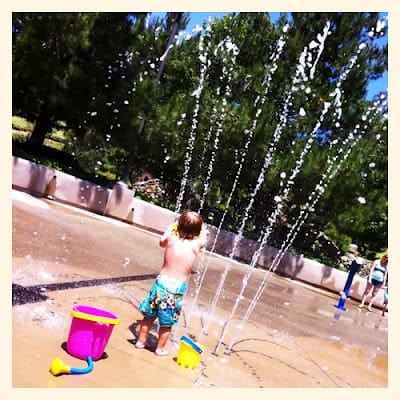 baby loves the horsey water blasters!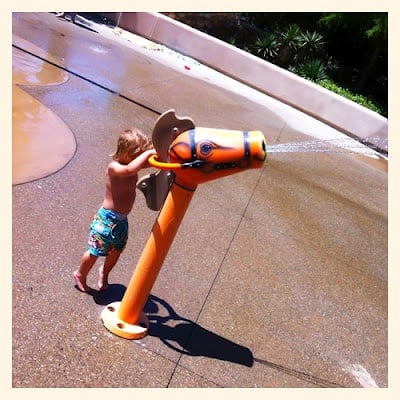 and the playground is also fun. there are swings, areas for older and younger children, and very tall slides.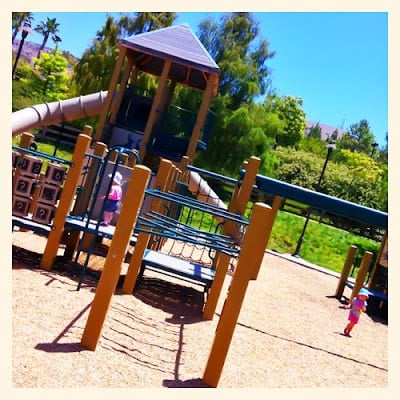 check out these fun covered wagon you can play in.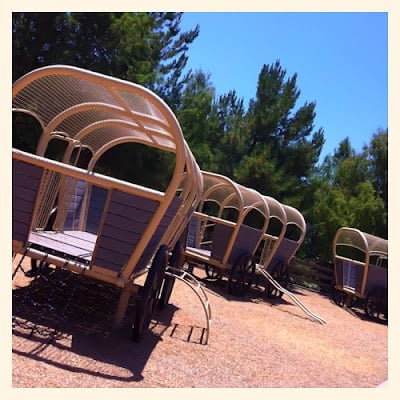 and there is a basketball court and plenty of grass areas to run around.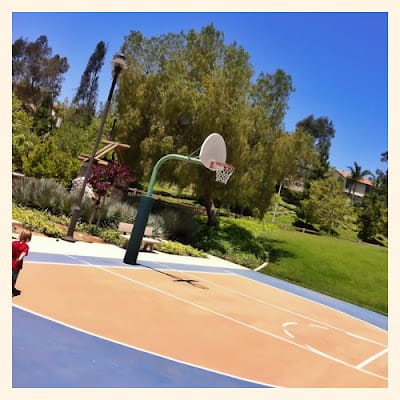 this park is a favorite of ours during the summer. great for lazy days when you want to get out of the house for a couple hours.
•
parking is limited, but you can park on the street or the church that is right above the park.
•
shade is limited, you can bring a beach umbrella and blanket for the grassy area.
•
it gets crowded at this park during summer, i have found it less crowded earlier in the day.
•
it's fun to bring a few buckets to play in the water with.
•
you will need sunscreen, towels and swimsuits.
•
splash pad is open from Memorial Day to Labor Day.
•
must call to reserve BBQ area for gatherings.
10250 Pioneer Road, Tustin, CA 92782 • (714) 573-3000
click
here
for directions.
click
here
for more information.