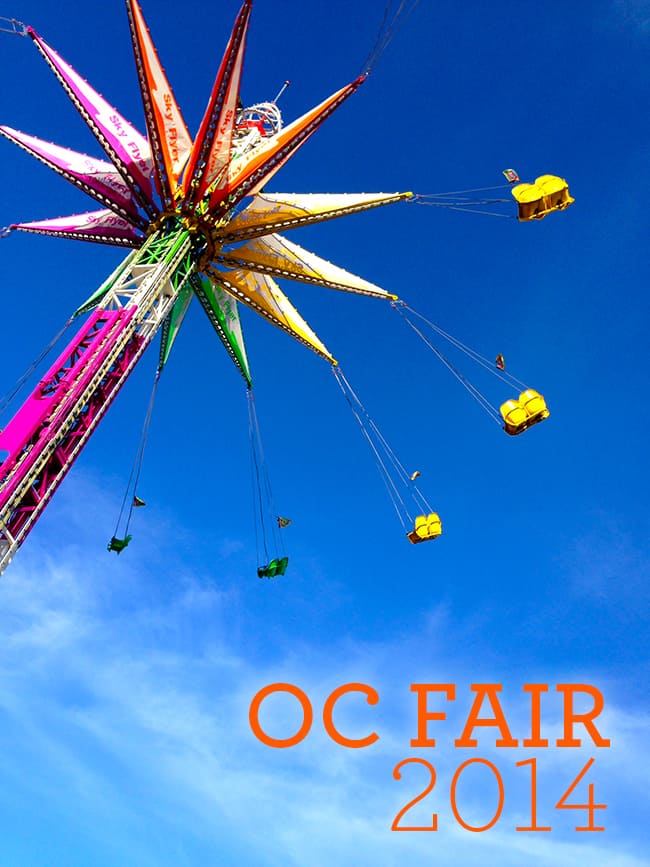 the kiddies were so excited to go to the OC Fair on opening day last friday. we LOVE the OC Fair and go every year multiple times. there are so many exciting activities for the family to enjoy (many are included in admission price.) there are always lot's of fun exhibits, shows and entertainment. this year's 2014 OC Fair is theme is "Summer Starts Here!"
every year it seem like we have the same fair traditions....we always get the roasted corn. this is the number one fair treat my boys ask for.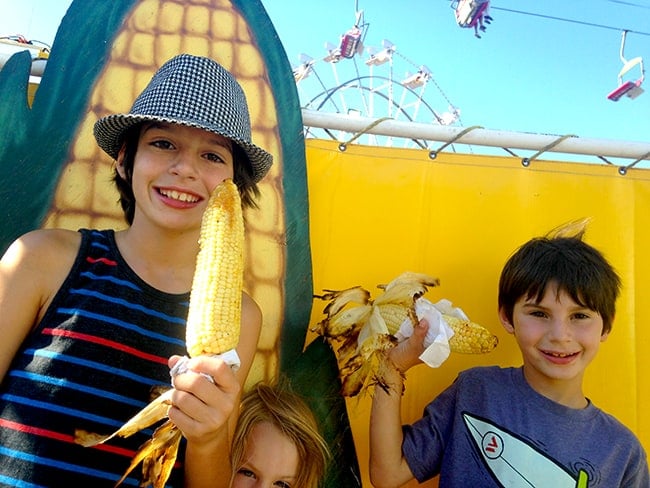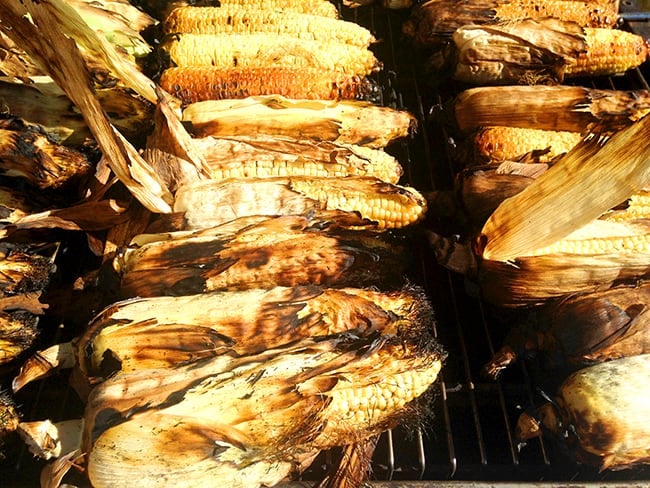 we love to ride the giant rainbow slide. i especially love the great pictures it makes!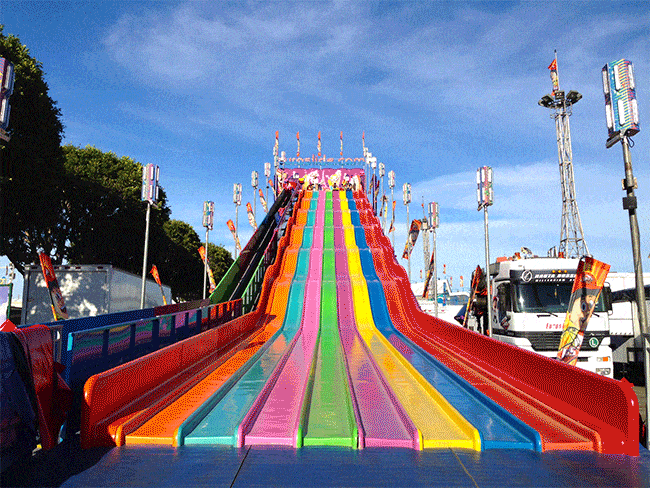 and we always check out Centennial Farm.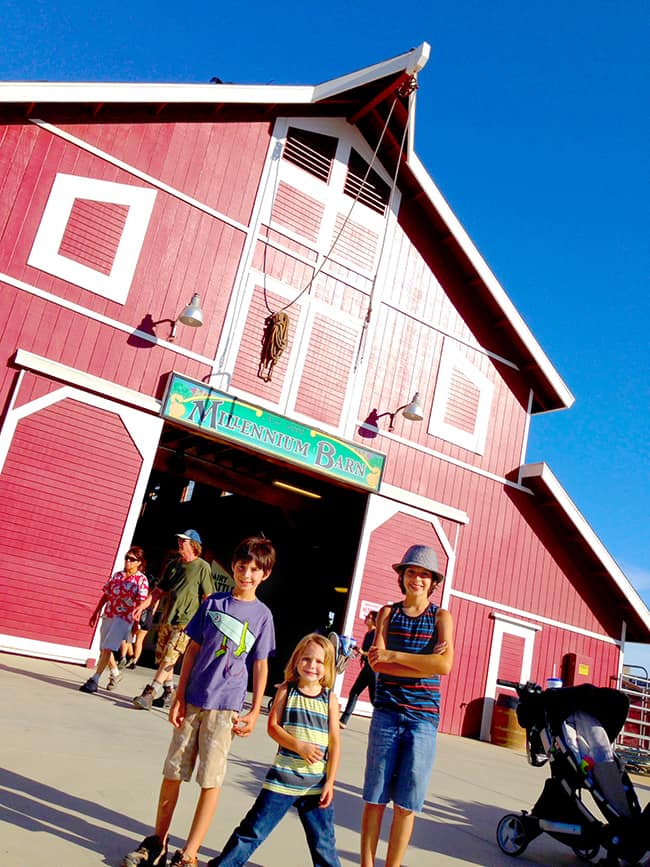 the animals are always so fun to see.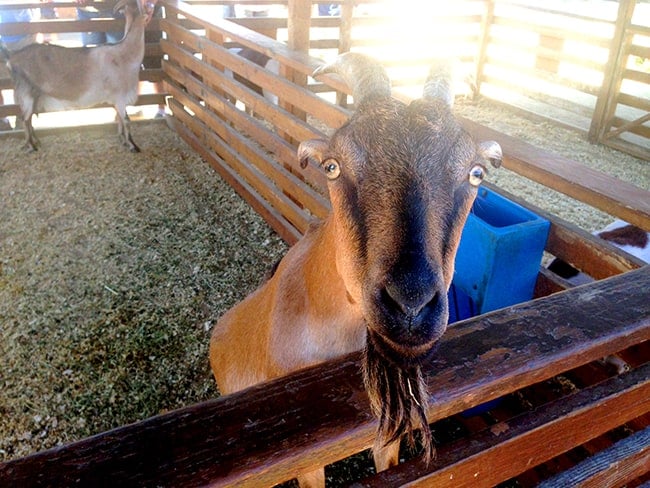 this year, my boys were excited to visit the Kid Zone because they entered some LEGO creations in the Youth LEGO competition. it was super fun to see their entries on display.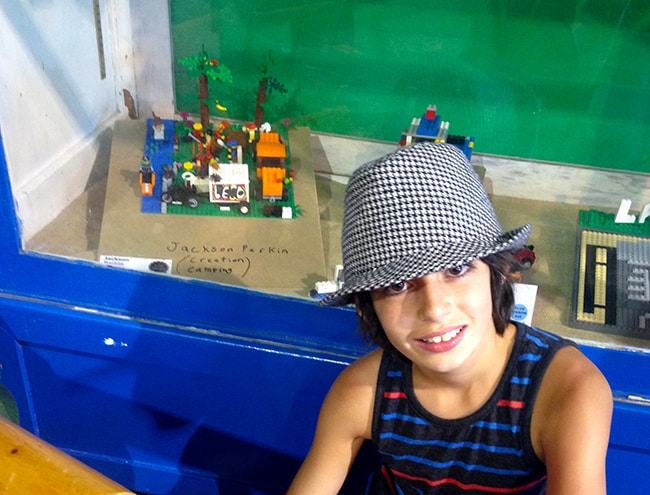 and new in the Kid Zone this year was Arthopodia, and great exhibit with all sorts of unique bugs and insects to see and even touch. i was really impressed by this exhibit and the boys really enjoyed learning about all the insects.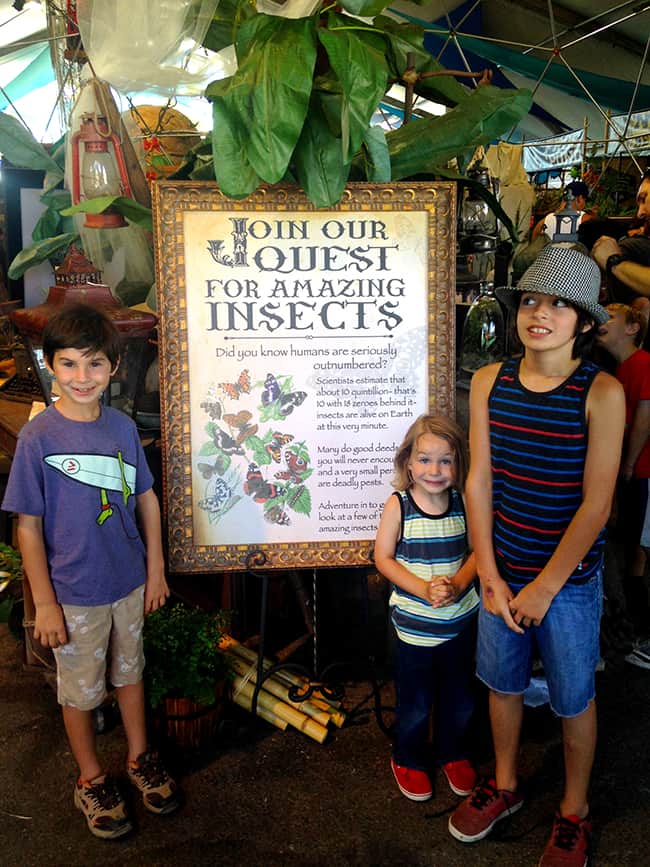 this year, the boys thought it would be fun to try out the Fun Factor Fun House.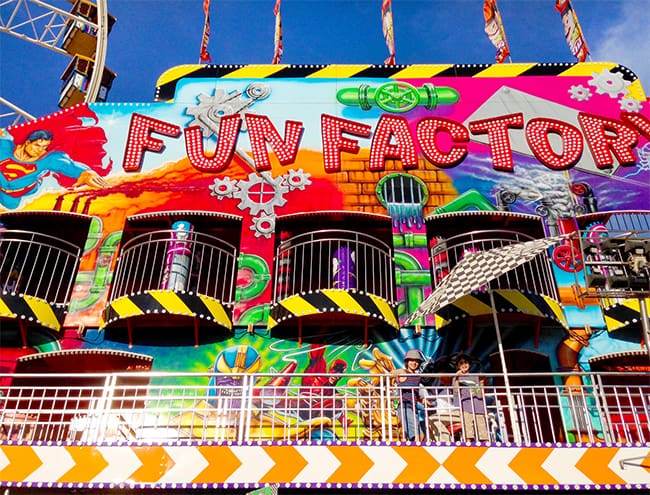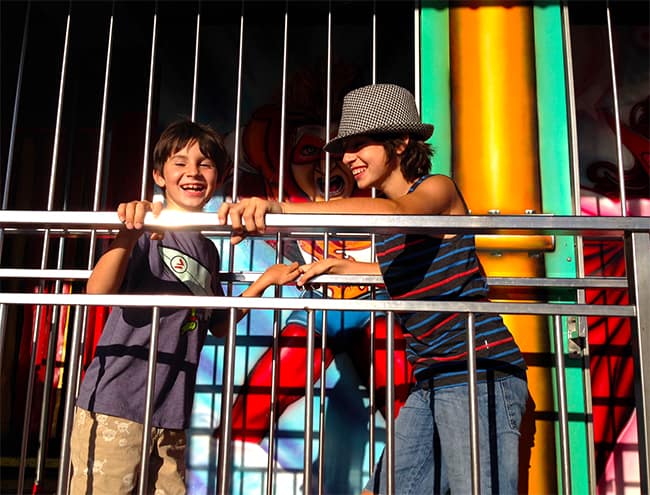 while the big boys had fun on the fun house, this little guy got some ice cream WITH sprinkles per his request.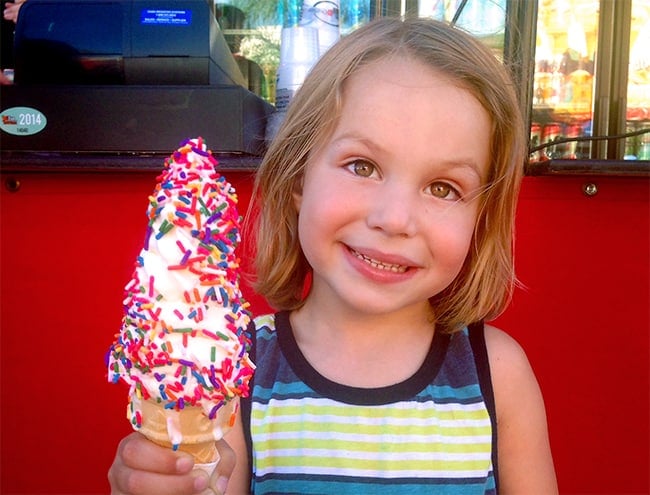 and then a fun ride on the carousel.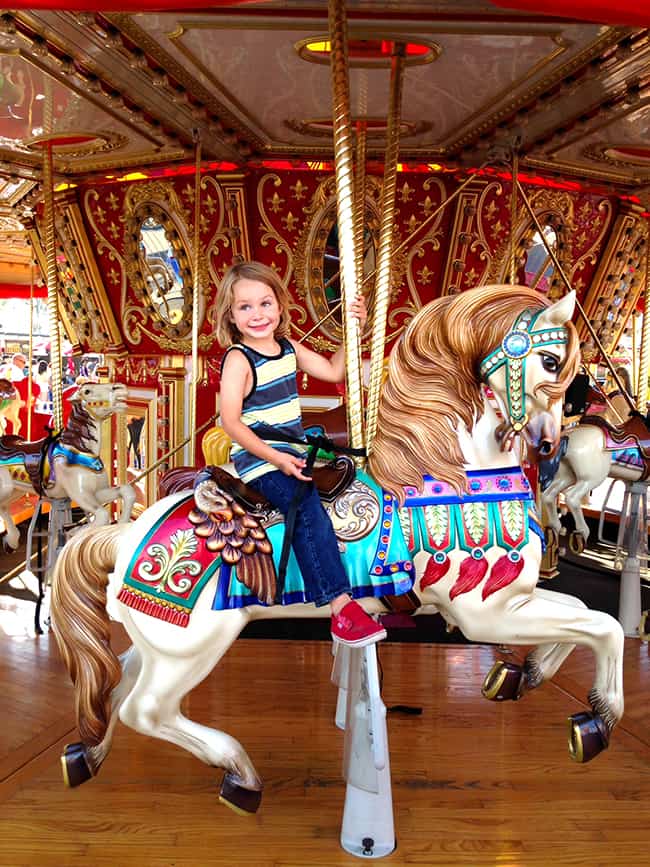 we had a great time at the fair this year and will definitely come back one last time before it ends for the year. we will definitely miss the rides, food, games, exhibits and shows when it ends.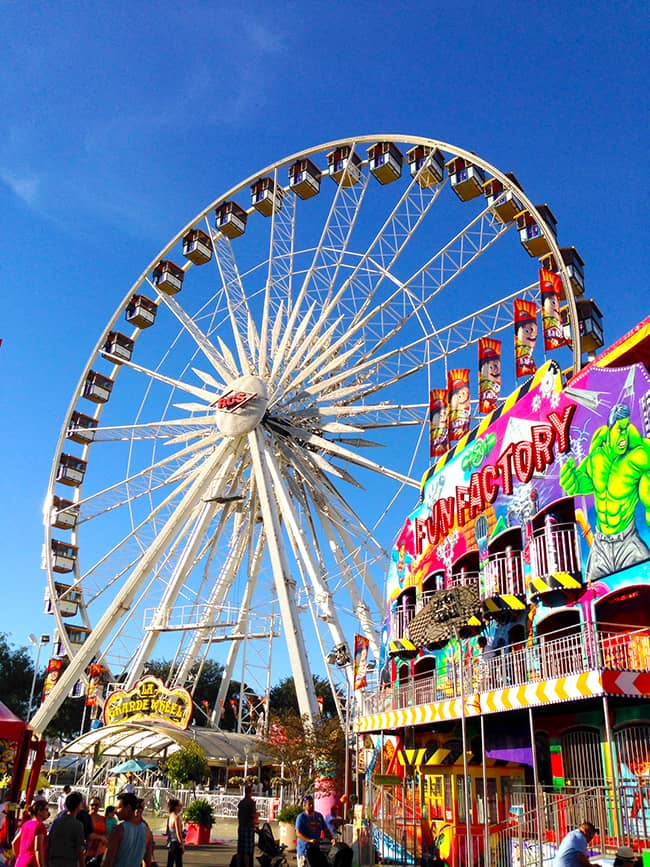 looking to visit the OC Fair?
here are many free exhibits and family-friendly that are included with OC Fair admission.
• daily free entertainment: enjoy children's dance troupes, magicians, local bands, amazing acrobatic feats of the Peking Acrobats and the cute competitiveness of the All-Alaskan Racing Pigs.
• Learn & Experience: children of all ages can enjoy the hands-on exhibits and games in the Fun Zone or view award-winning artwork and home art competitive entries in the Visual Arts and Home Arts Galleries. free demonstrations are held daily in each building as well as on the Exhibit Promenade Stage.
• Get Competitive: nightly, guests can compete in food eating contests in the Fun Zone and every singer in the family can belt out their favorite tunes with the support of a live band and in front of a live audience during the Karaoke Rockstarz.
• Special Exhibits & Entertainment
• Free Action Sports: action sports fan can enjoy demolition derbies, canine-agility demonstrations, motocross, BMX jumping and more in the Action Sports Arena. limited free-with-Fair seating is available at each show on a first-come, first-seated basis.
general information
fair hours 
open Wednesdays-Sundays, July 12-August 10th, 2014
wednesday - friday: noon - midnight
saturday - sunday: 10 a.m. – midnight
admission 
general $12, seniors 60+ $7 children 6-12 yrs $7, children under 6 FREE
super pass 
fair fans can buy the exclusive Super Pass and enjoy admission to the OC Fair everyday!
parking 
$10 per vehicle, $12 Preferred Parking
promotions
the OC fair has made it easier for families to attend the fair. check out these promotions that help you get free admission to the fair!
opening day - july 11th FREE admission and parking from noon – 1 pm
heros get in free FREE admission for active duty military with I.D.
kids free thursdays kids 12 and under receive FREE admission every thursday.
seniors day  fridays $6 admission for those 60 years or older, plus FREE Ferris wheel & merry-go-round rides.
taste of food fair fridays  $2 tasting of fair food $2 ride & game fridays $2 ride & games 12 noon - 4pm
rise & shine $2 general admission on sat. & sun. 10-11 am
read & ride children 5-11, read 2 books, get 3 free carnival rides.
carnival promotions - thursdays $30 unlimited carnival ride wristbands, plus 2 free games (sold until 5 pm - valid until 8pm)
we care wednesdays 
bring a donation between noon and 6pm and receive free fair admission and a free ride
Food Drive Wednesday July 16: noon - 4pm
Book Drive Wednesday July 23: noon - 4pm
Clothing Drive Wednesday July 30: noon - 4pm
School Supply Drive Wednesday August 6: noon - 4pm
this year's fair is going to be a great one. don't miss out on creating those special memories with the family.
{ disclaimer: i received complimentary tickets for myself and for one reader to the OC Fair. All opinion expressed are mine! }