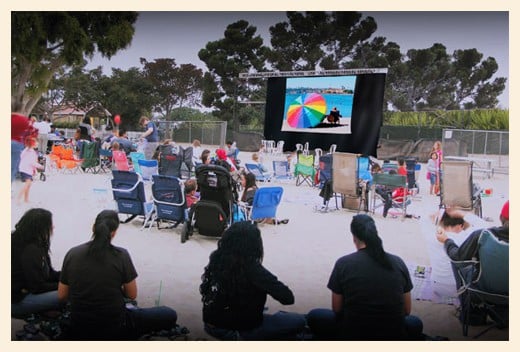 it's that time of the year! Newport Dunes will begin showing movies on the beach beginning this Memorial Day Weekend, May 25th - Labor Day Weekend, September 2nd. this is one of our family's favorite summer activities. the kiddies think it is so amazing to be sitting under the stars and watching a movie. and did you know that it's FREE! (parking is $10 or you can park on the street and walk-in)
so pack a picnic, some treats and popcorn, fill up a wagon with some blankets and beach chairs, and head on down for a family movie night right on the beach. concessions are available for purchase. movies begin as the sun goes down.
click here for
more
information or to visit the Newport Dunes Website.