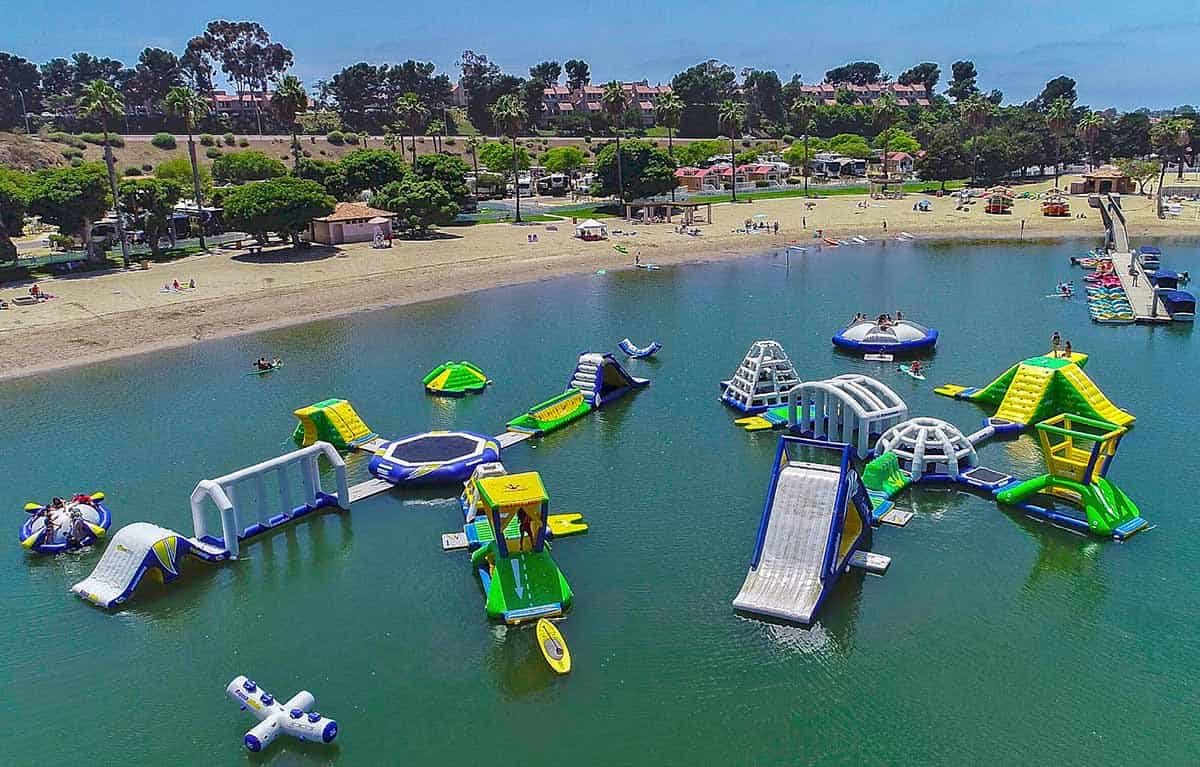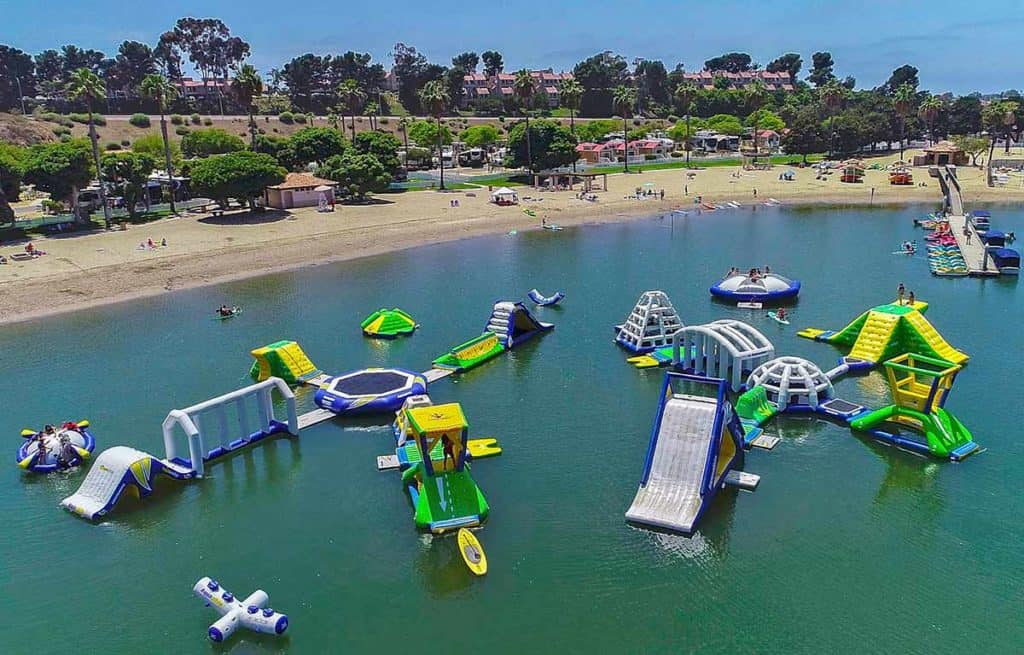 (Updated 2021)
Besides the free movies on the beach and the free summer weekend band series the Newport Dunes also offers an AWESOME water playground. your kiddies (an adults too!) can swim, climb, dive and slide on Newport Dunes' new inflatable waterpark!
The Newport Dunes Inflatable Waterpark opens for summer on Memorial weekend. It's home to more than 15 large inflatables including a 17-foot slide, two trampolines, two climbable icebergs, monkey bars, bouncers, and teeter-totters.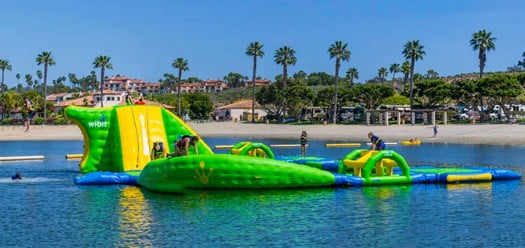 If you haven't been to Newport Dunes, know that it is one of the OC's favorite RV parks and Marina.  it's a great place to bring the kids to play in the bay. there aren't any waves, and you can bring your beach chairs and lunch to enjoy a day of summertime fun.  you can even rent a paddle board, paddle boat or kayak! my kiddies love to camp there. hopefully we will make it this summer.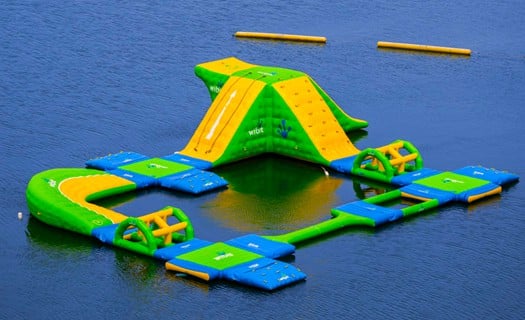 Open 10:00am until 6:00pm. Parking is $10 at the gate, or you can park on the outside streets and walk in. Life jackets are available to rent.
Click here to check out all that Newport Dunes has to offer.