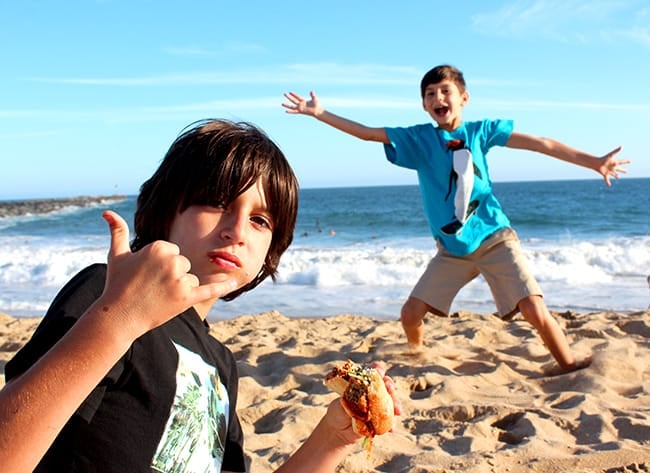 sometimes you got to get out of the house and get outside to enjoy the sunshine. that's exactly what we did monday night. the house was fully clean inside...including the kitchen (for once!) and i had had a not so great day with my anxiety getting the best of me. we needed to get out and enjoy some time as a family. so that is what we did.
we drove down towards Newport Beach and picked up our dinner at Sessions West Coast Deli. it's a new sandwich shop that just opened this past April. it has a surfer vibe, and a very cool look.
right now, they have an amazing deal going on...from August 25th - August 29th, Sessions West Coast Deli is offering a "Last Week of Summer Sandwich Special" beach picnic basket for $35 (a retail value $75), to serves 4+ people. the beach picnic basket features four gourmet sandwiches, Cucumber Salad, Potato Salad, Pasta Salad, their famous Shaka Spuds and any four fountain drinks.
we picked up our food that was all packed up for us and ready to go, and headed down to The Wedge. the waves were pretty big, and it was awesome to sit on the beach and enjoy our food with the most amazing scenery.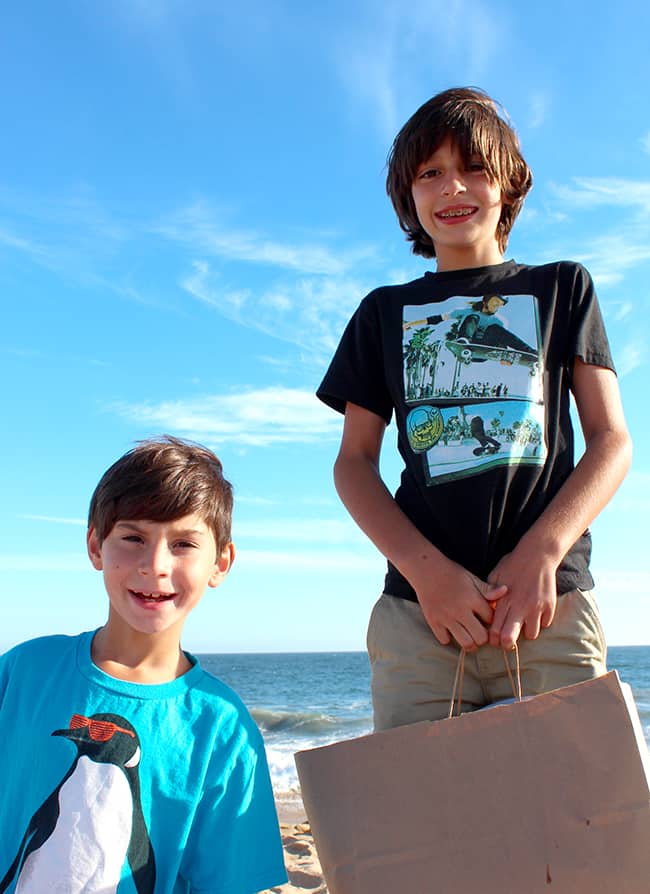 check out our feast.
sandwiches, margherita salad, cucumber salad, chips and more...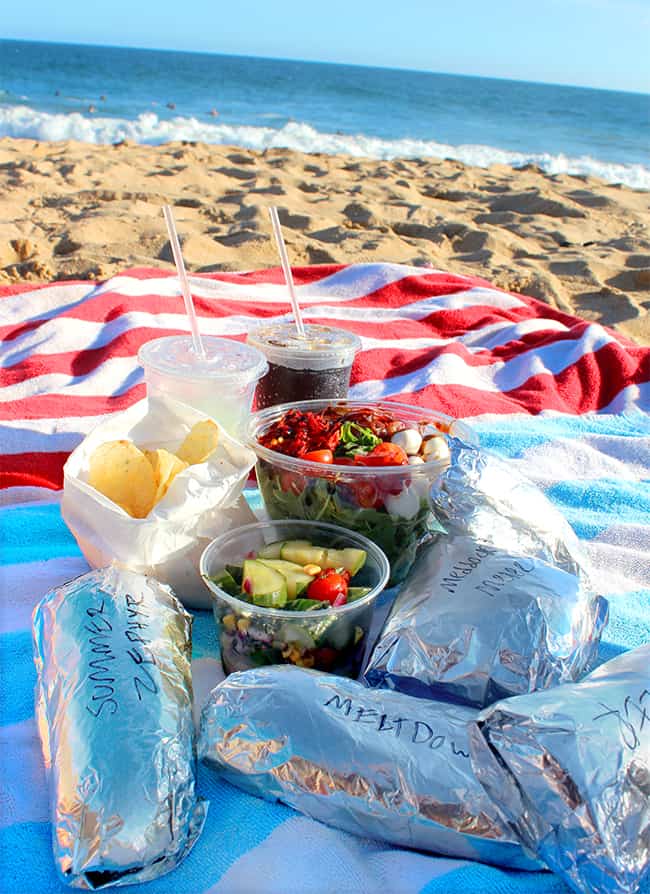 my favorite had to be the Summer Zephyr. loaded with fresh mozzarella and marinated tomatoes, it was the ultimate caprese sandwich.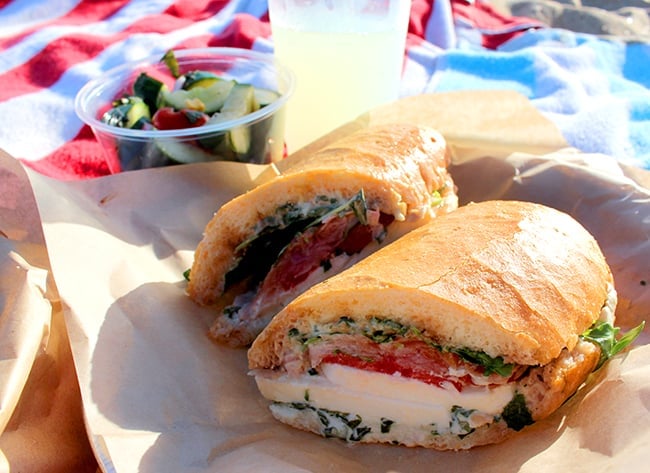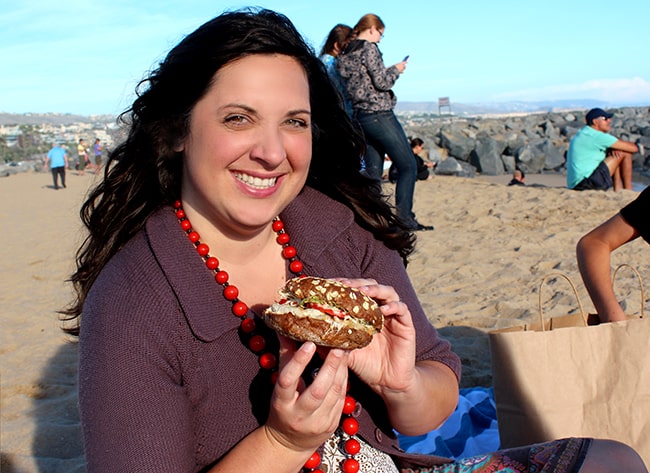 and don't forget to order the famous Shakka Spuds. homemade potato chips with fresh rosemary, sea salt and shaved parmesan cheese...they are the best potato chips i have had. so addicting.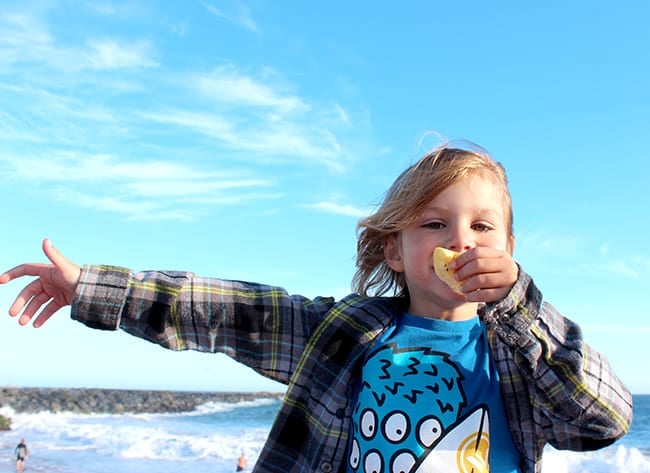 or how about a giant pickle!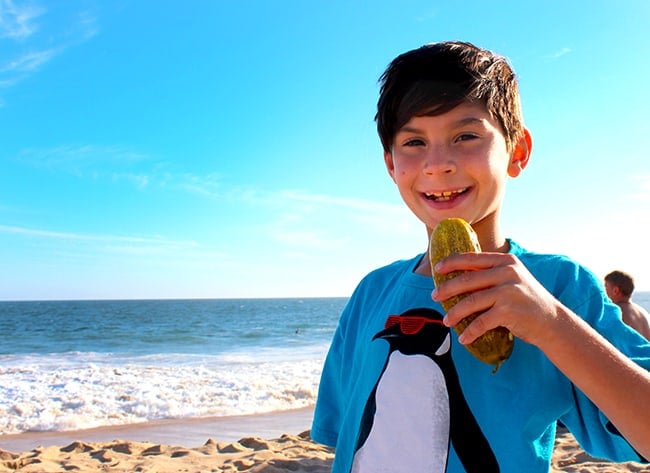 Sessions West Coast Deli has a great selection of unique sandwiches, salads, sides and even hot dogs. they also have a kids meal to satisfy the little ones. we especially love how everything is named in surfer lingo. you can eat in the deli, have your order to go, and they even offer catering.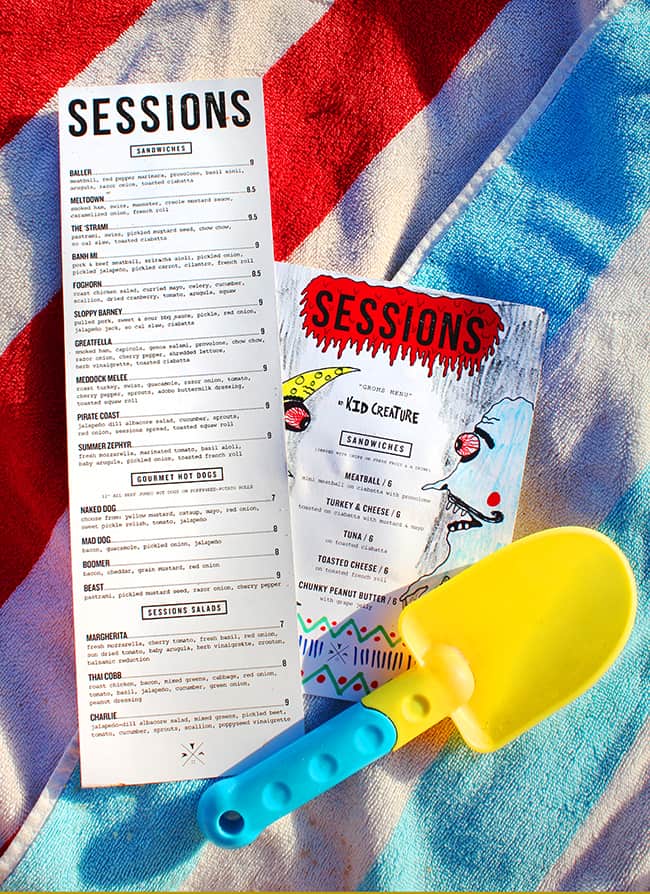 we give our family dinner on the beach two thumbs up and will make sure to do this outing more often. we are so very blessed to be able to live so close to the ocean, it is truly an wonderful gift of nature. hang loose!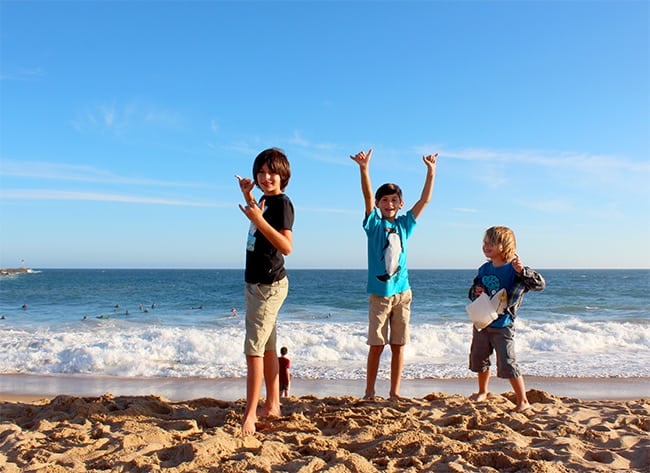 { disclosure: This is not a sponsored post. Thank you Sessions West Coast Deli for feeding us yummy food. As always, all thoughts and opinions are my own. }