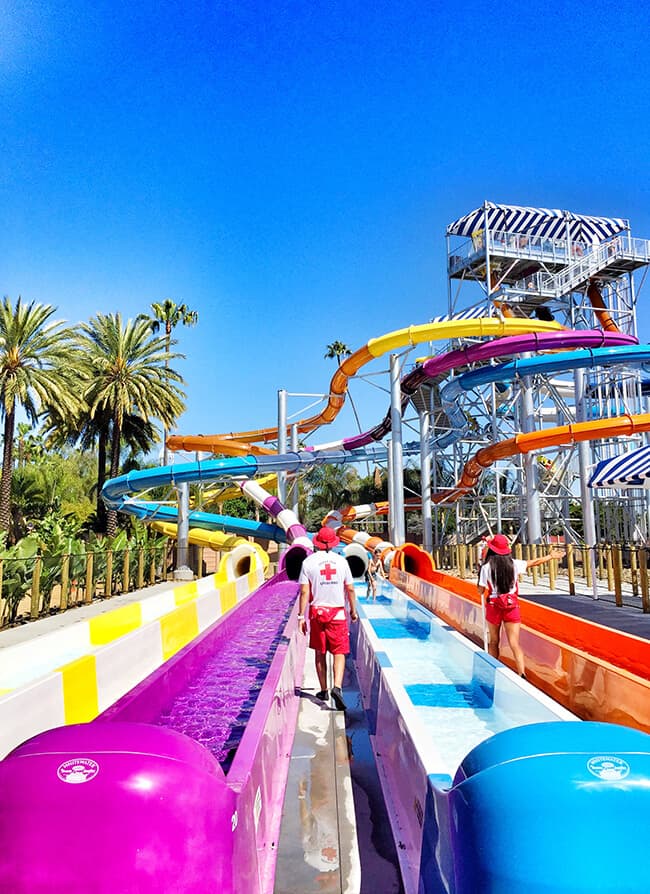 Knott's Soak City has opened for summer and we couldn't be more excited! and what's even better, is that this year, Soak City has some great new slides, more cabanas and a new restaurant with yummy new food options. Knott's invited our family to check it out a couple of weeks ago and we were really impressed. here's what you have to look forward to when you visit the waterpark.
this was the first time we have visited a waterpark as a family of six! i was nervous bringing a baby, but it ended up being fine...and i even dipped her toes in the cool water.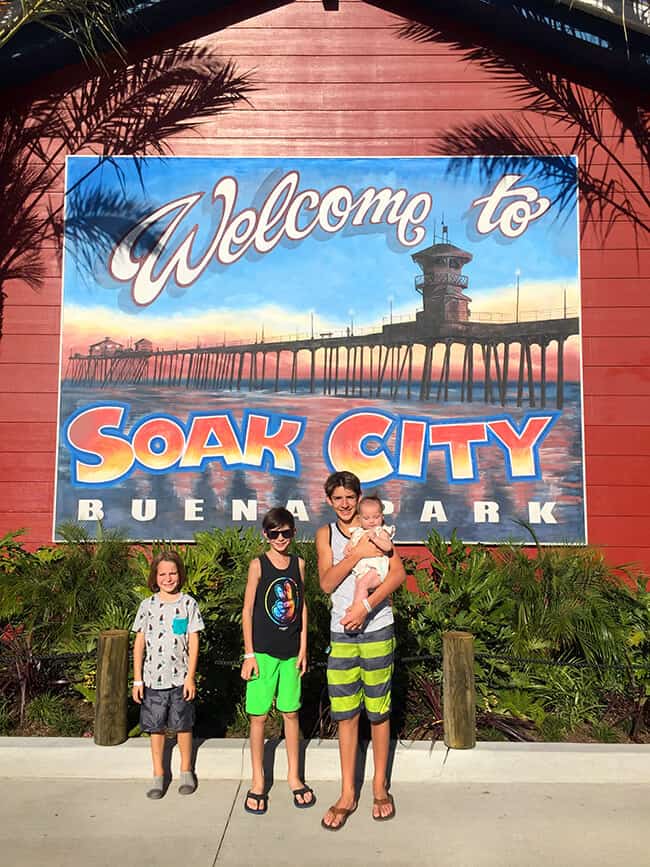 our first stop of the day was the new waterslides. Knott's Soak City just opened 7 new slides. we were able to attend the ribbon cutting with Snoopy himself and the mayor of Buena Park just before heading over to check out the new slides.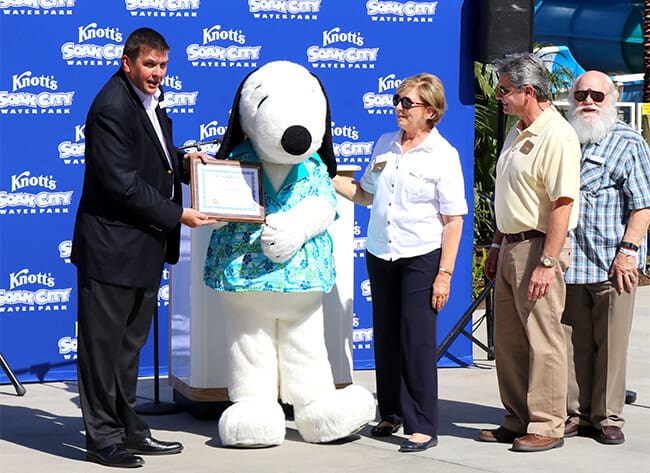 The Wedge slide is an open air family raft ride was our favorite. up to six guests at a time can ride through twists, turns and surprise drops. even Vann could ride it since the height requirement is only 42 inches barefoot. as you can see, he really loved it. my brother in-law and niece loved it too!
Shore Break Towers is over seven stories tall and and has two different kinds of slides. one has guests climbing inside an Aqua-Launch chamber where they wait anxiously for the floor to drop out from underneath their feet, sending them into a high-speed, almost vertical free fall through a series of flat loops and S-curves in a translucent flume. and then there are dueling tube slides that zip riders through an enchanting series of drops and turns. the height requirements for all of the Shore Break slides are 48 inches barefoot. the older boy rode the tube slide...but everyone except dad was too scared to ride the drop-out side. yikes! but so many people we loving it.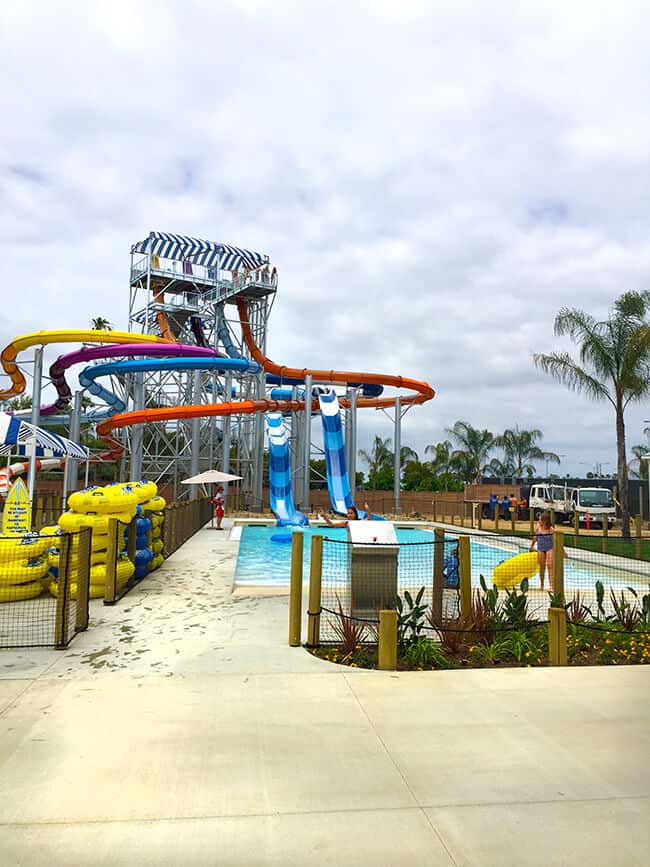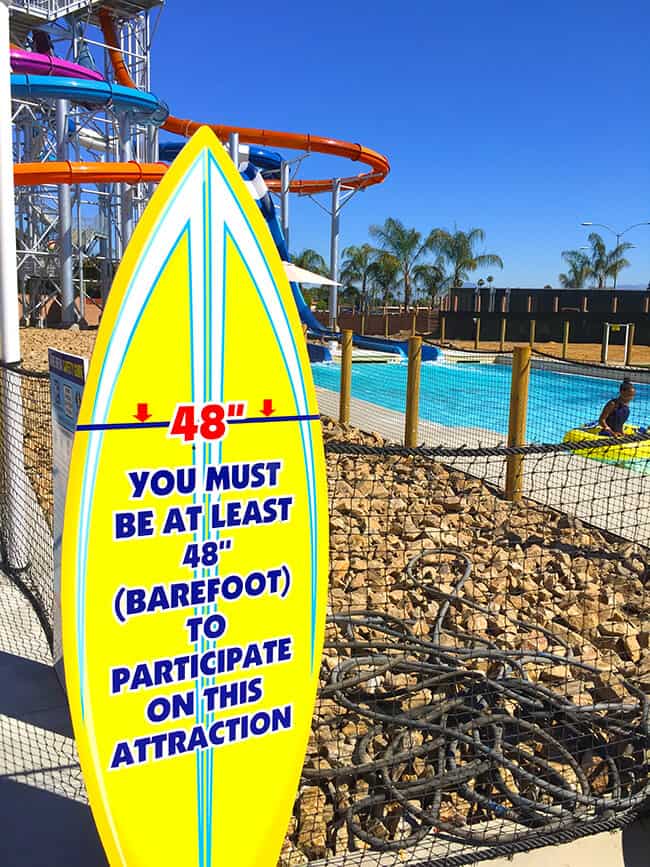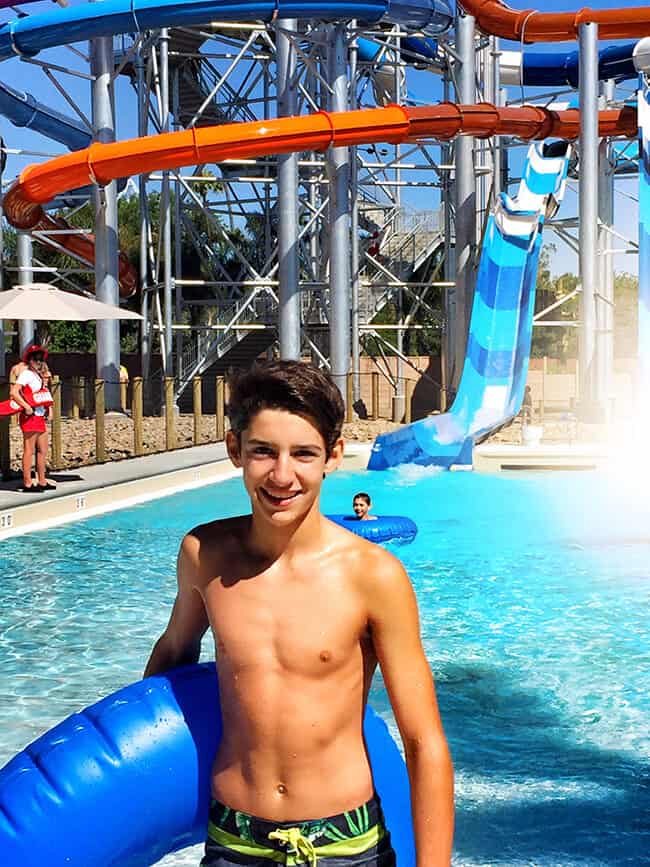 next up was the lazy river, which is our family's favorite ride at Soak City. perfect for all ages to relax and lounge around in while enjoying the SoCal summer sun.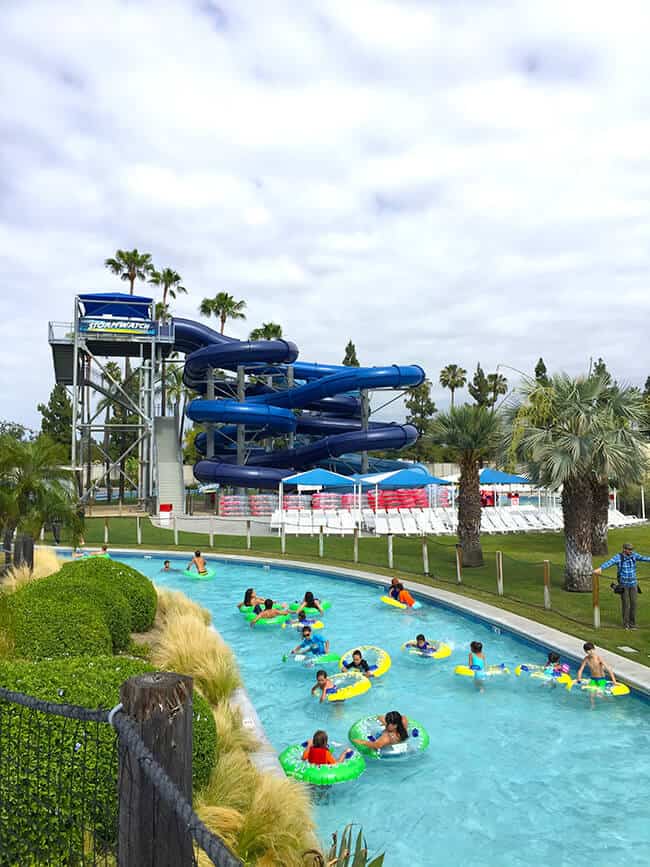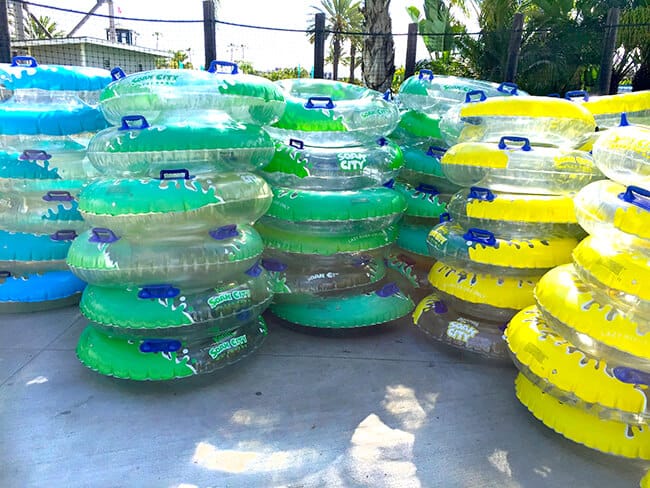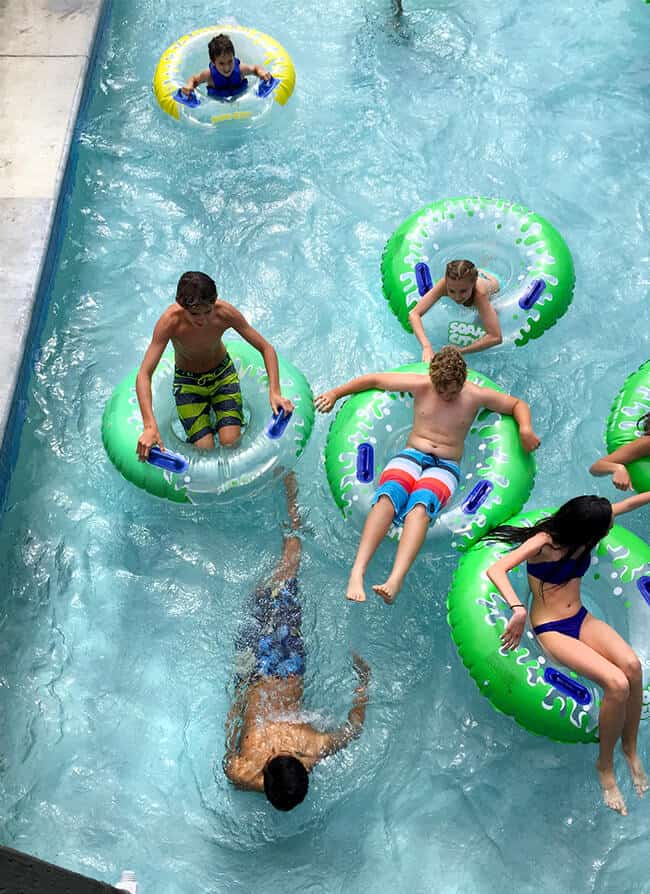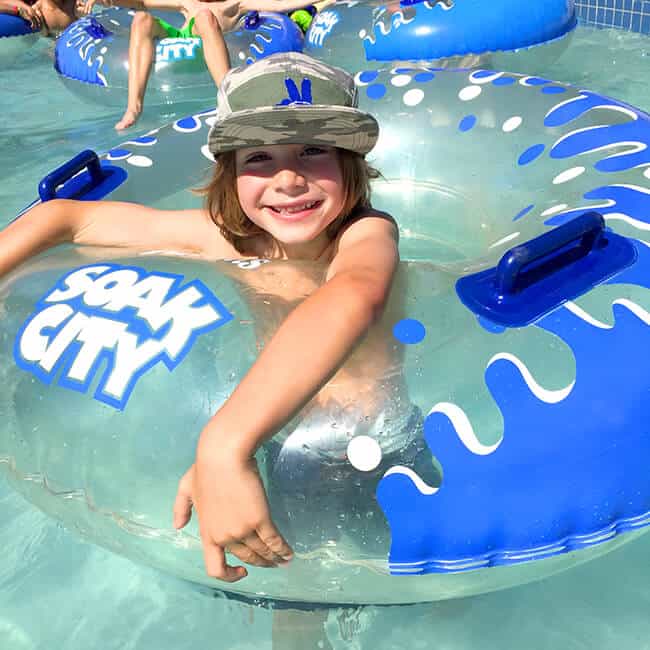 after a few times around, it was time for baby Dani and i to chill out in the cabana we rented. i was worried the baby would get to much sun, so we decided that we should rent one. it was a great choice because we could order food, hang out on the lounge chairs, and it came with 4 tube rentals, so the kids didn't have to wait to get them on the rides.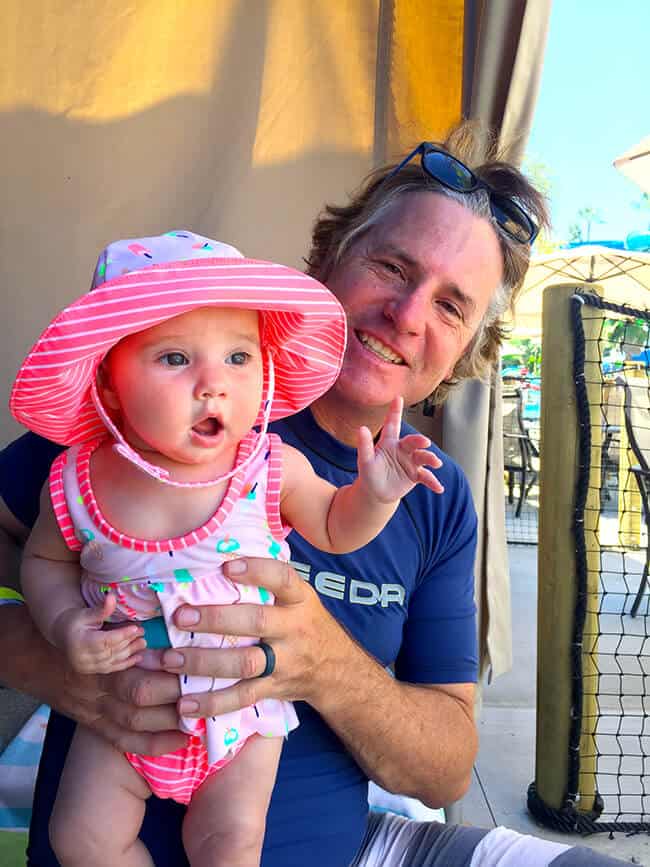 nice and shady!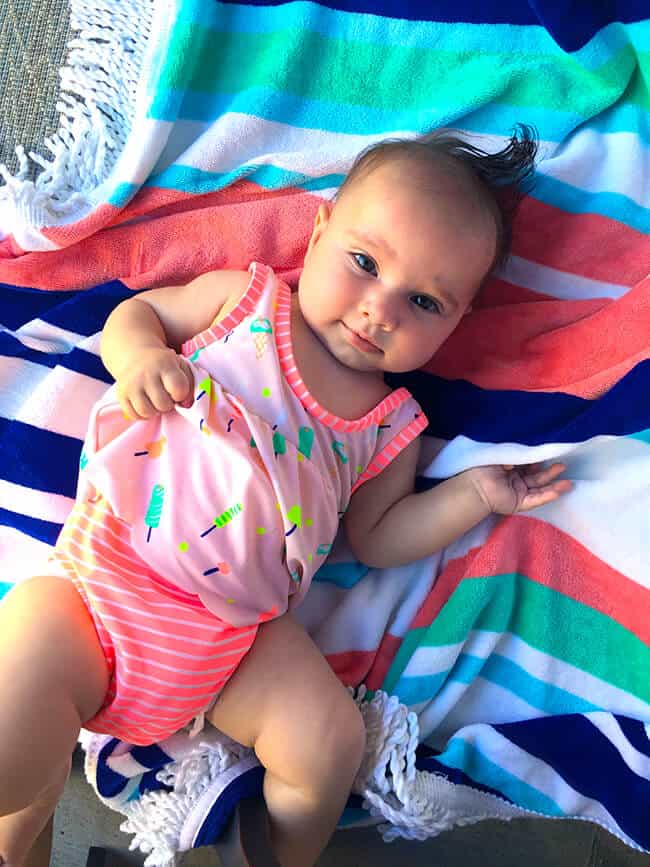 we ordered some food from Soak City's new restaurant, Longboard's Grill. there are a lot of new food choices such as sandwiches, wraps, hand-breaded chicken tenders, pizza, hamburgers, hotdogs, fries and onion rings. it was all pretty yummy!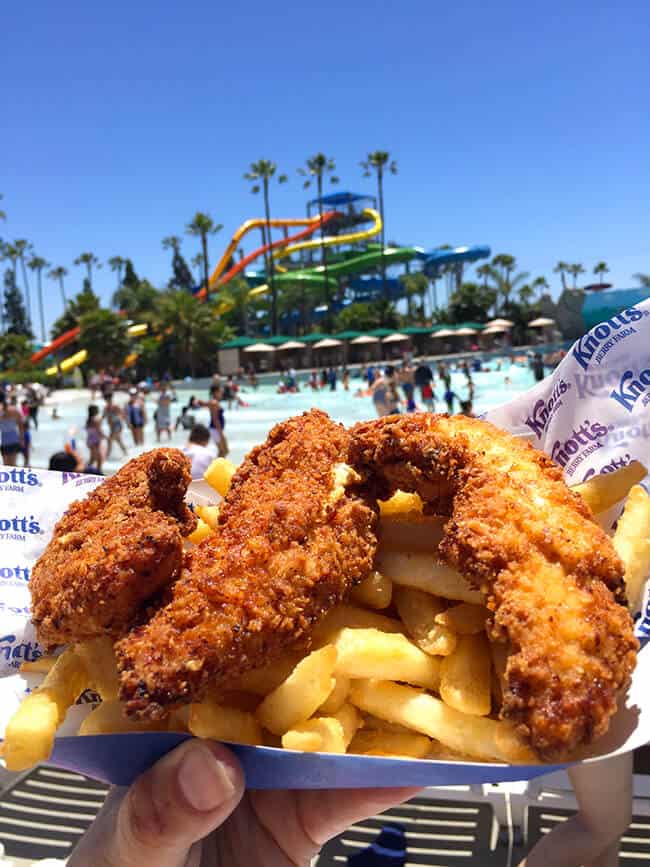 then it was time for some more water fun. the boys ran off to ride some of the big slides....
and Dani, Kyle and i hung out in the wave pool. well actually, we just sat on the edge and got our feet wet. maybe in a couple of years this little girl will be ready to enjoy the waves!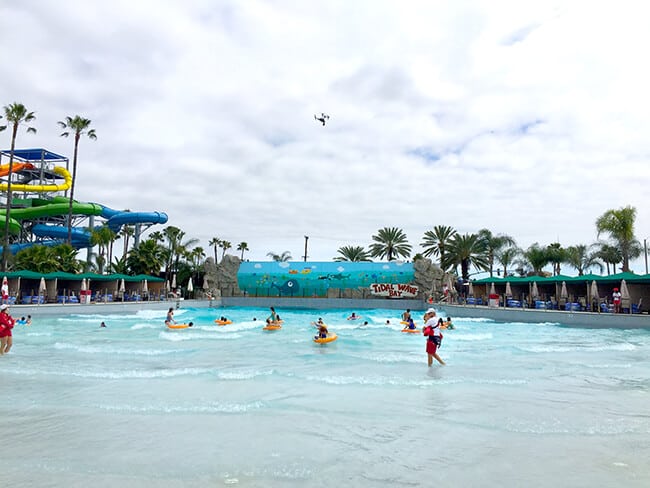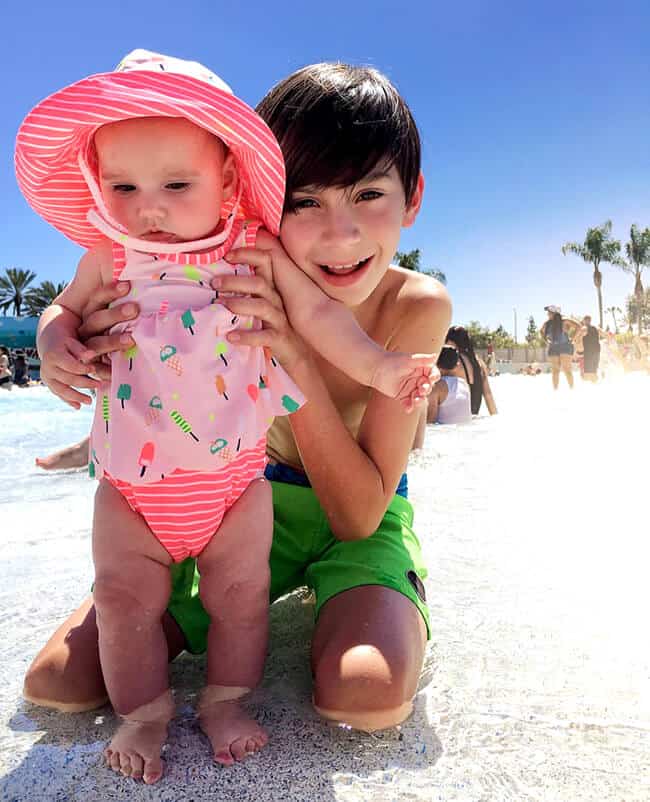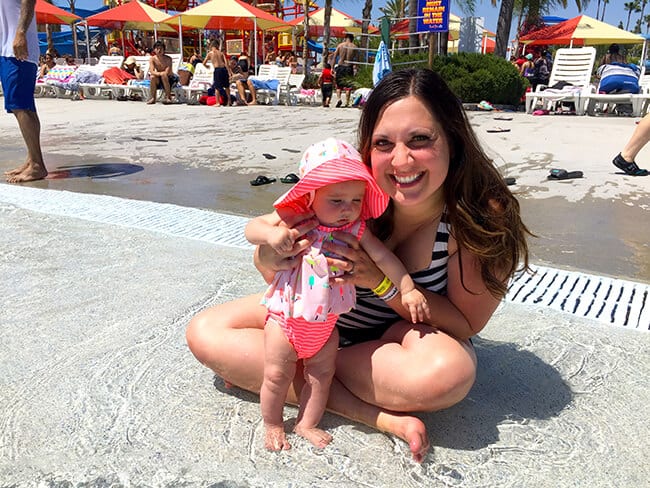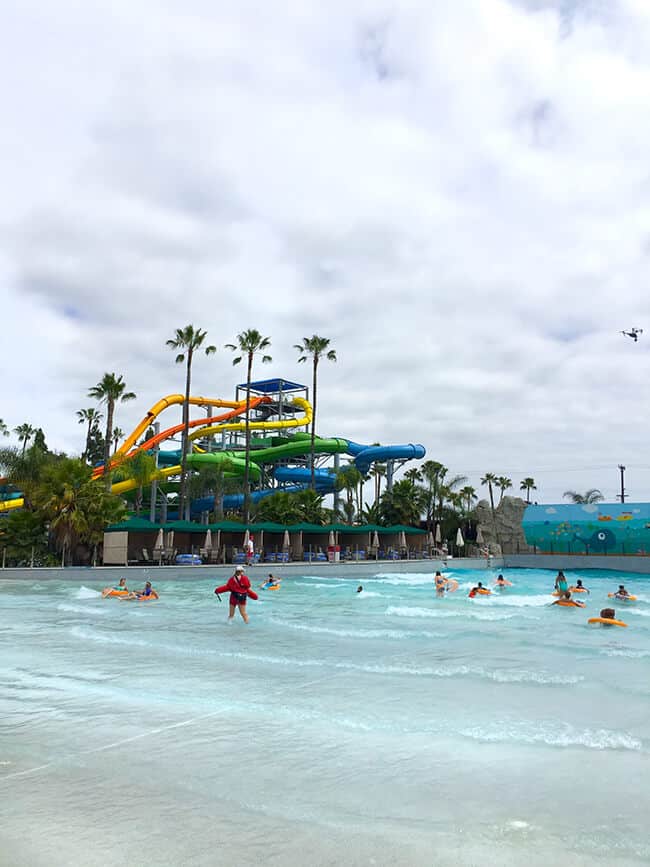 next up was the Gremmie Lagoon. Vann loves this area the most. it's perfect for little ones, with shallow water, mini slides, extra lifeguards and fun water features to play in.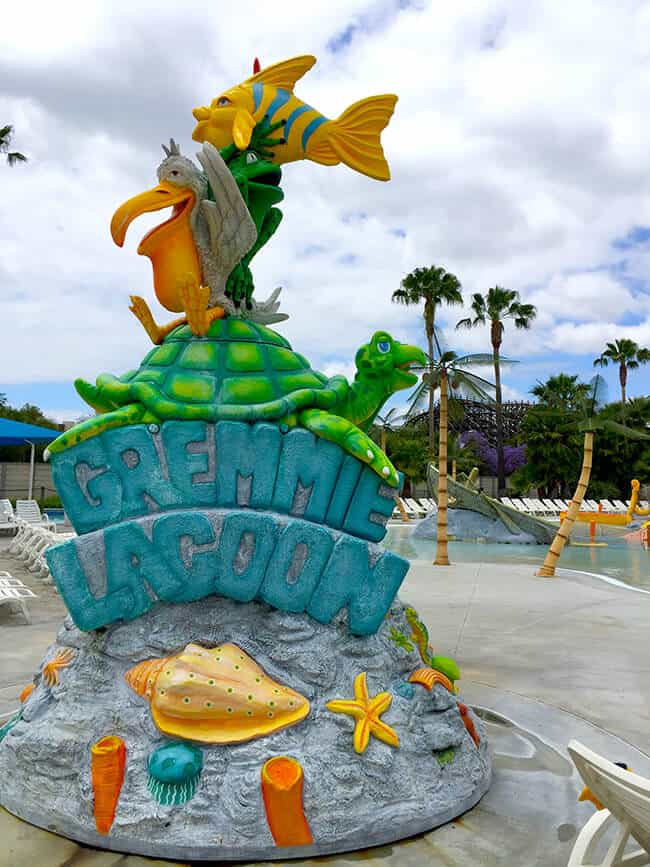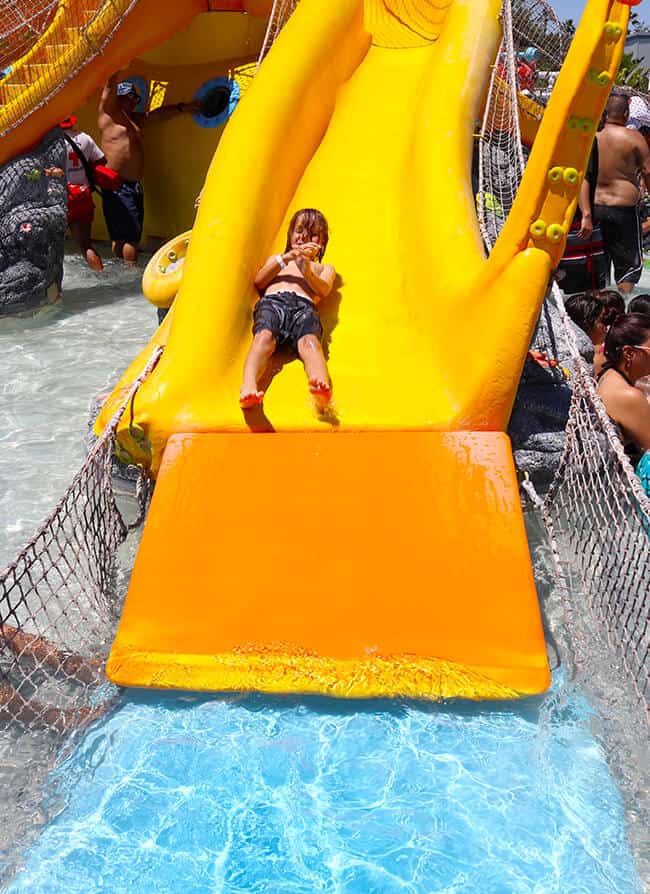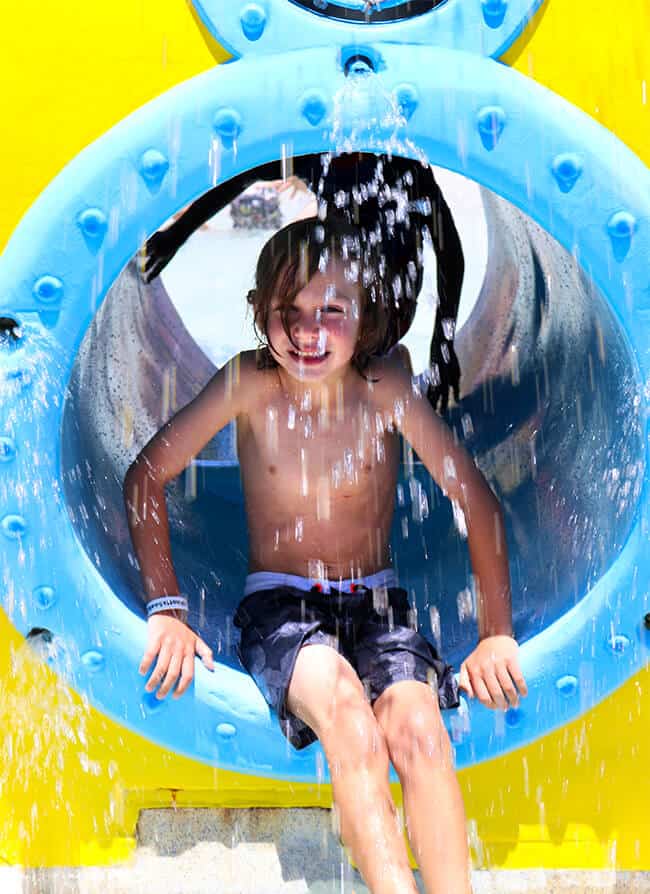 finally, you can't go to Knott's Soak City without playing at the Soak City Beach House and getting wet and splashed in the Harbor Waterworks. every few minutes, the giant red bucket dumps hundreds of gallons of water on everyone below.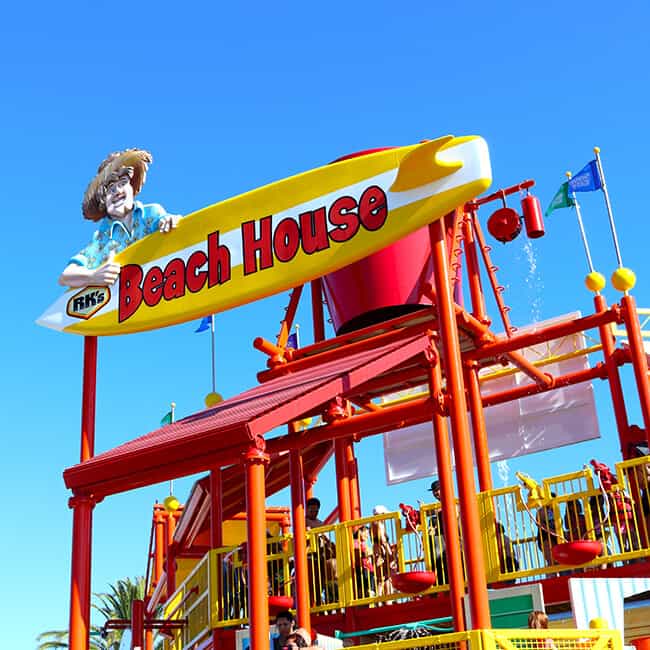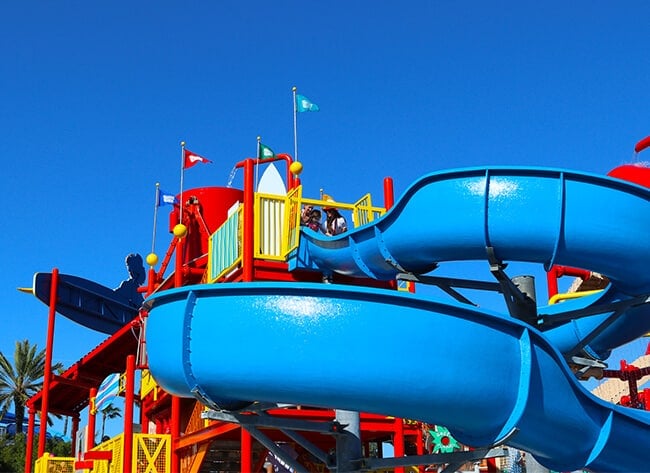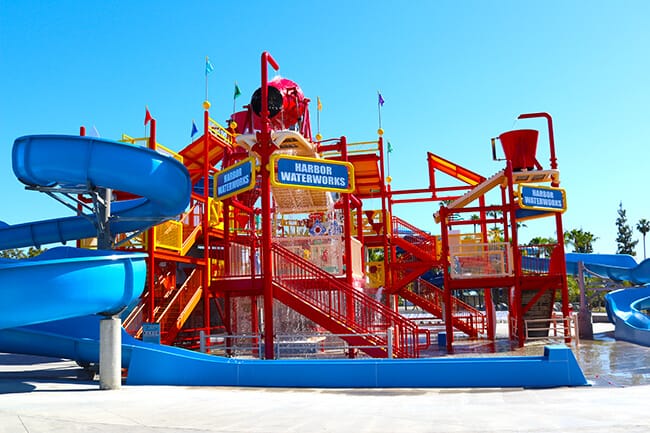 it's always fun time when we spend the day at Knott's Soak City. we are lucky there is such a great waterpark in our very own backyards. it's the place to be on a hot day in Orange County. look for our family the next time you visit....we'll probably be there too!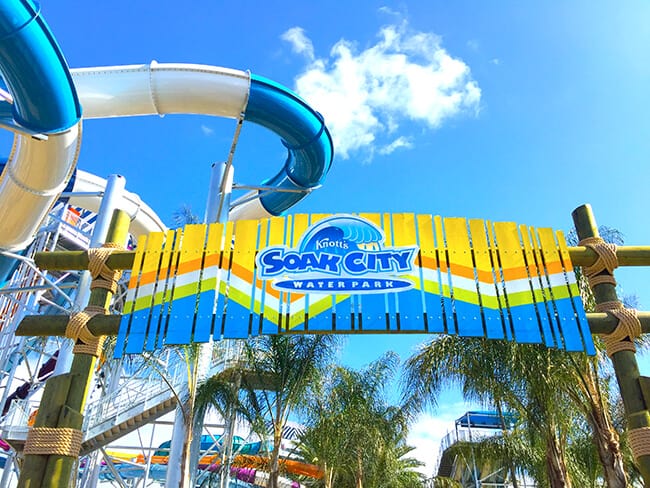 {Disclosure: We were invited guests of Knott's Soak City. All thoughts and opinions are 100% my own. }