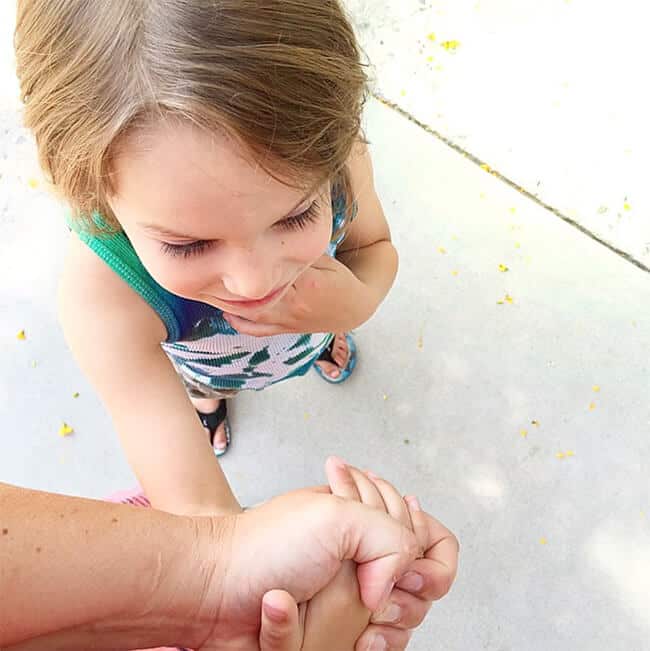 this is a picture of Vann and i a couple days ago, the day before the big boys are done with school for summer. this was the last day we would have together, just the two of us, while the boys were at school. there will be no more preschool days shared him and i, no more one-on-one park days during school time, no more lazy mornings together cuddling after we drop the big boys at school. my baby boy has grown-up.
i'm having a hard time accepting the fact that i have no more kiddies in preschool. next year Vann will attend all-day kindergarten. what am i going to do without my little sidekick?!?!  it's been an emotional week for me with Vann graduating preschool, and today my oldest will graduate from 6th grade, making him a junior highschooler. WHAAA!!!!! i remember vividly sitting at his preschool graduation performance with tears streaming down my face. i get emotional over my kiddies milestones.
time is a thief. it's hard to fathom that all my boys are officially out of the toddler years. all grown up....and on top of that...i this make me feel old.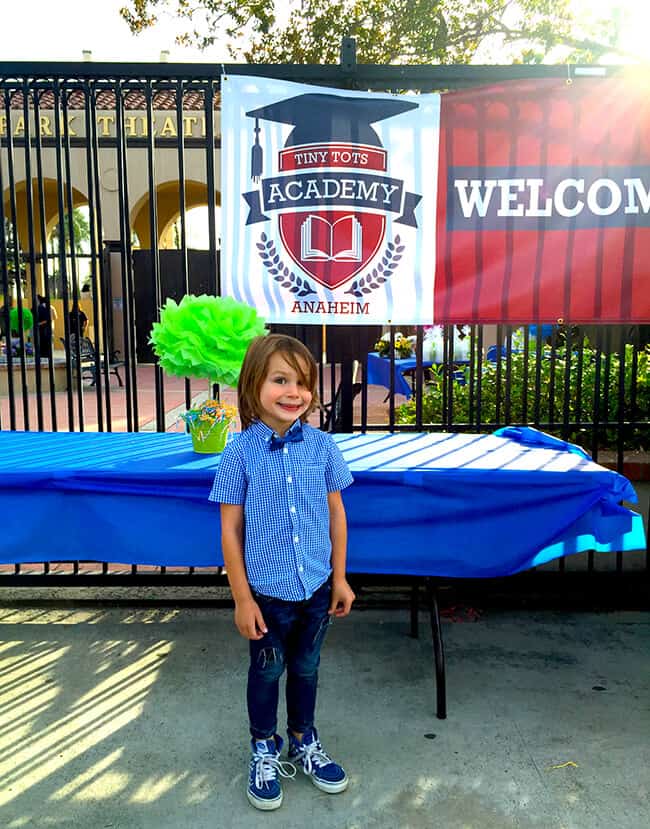 here is a little recap of Vann's Preschool Graduation last week. i've never been to such a big production for a preschool graduation, and at first i was thinking "wow, they are sure making a big deal of a PRESCHOOL graduation." there wasn't as big of a production with my older two. but i am so glad they did. it ended up being such a fun evening for our family, watching our little Vann take the stage.
look how cute the stage was set up for the Dr. Suess themed graduation ceremony. the kids marched onto the stage looking cute as ever.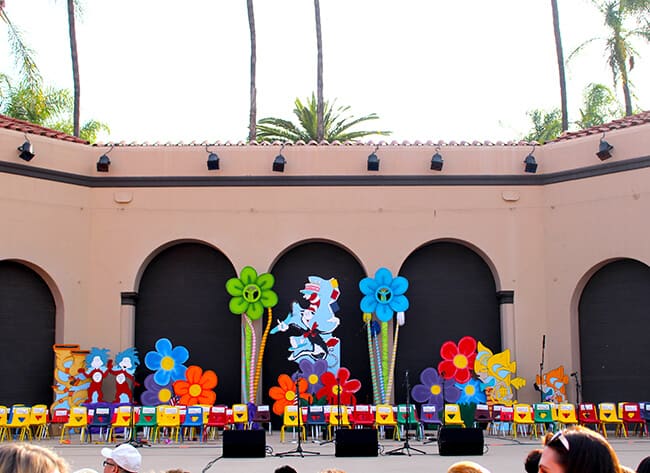 each class performed a special song for the audience. Vann's class sang a song with an instrument theme. Vann got to play the big bass. he actually sang and did the hand movements. this was especially exciting to see, as up until now, he has been too shy to perform with his class. it was adorable.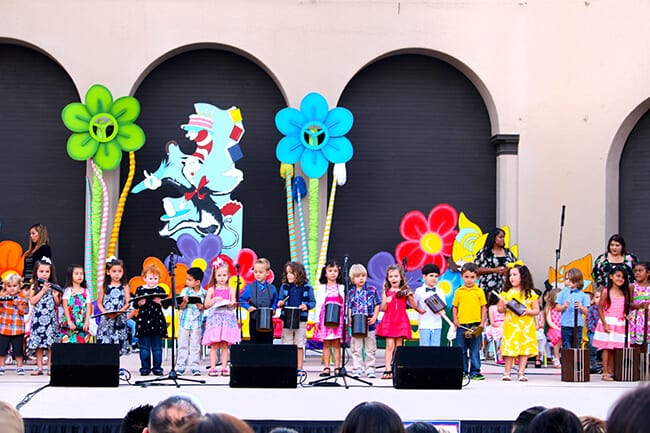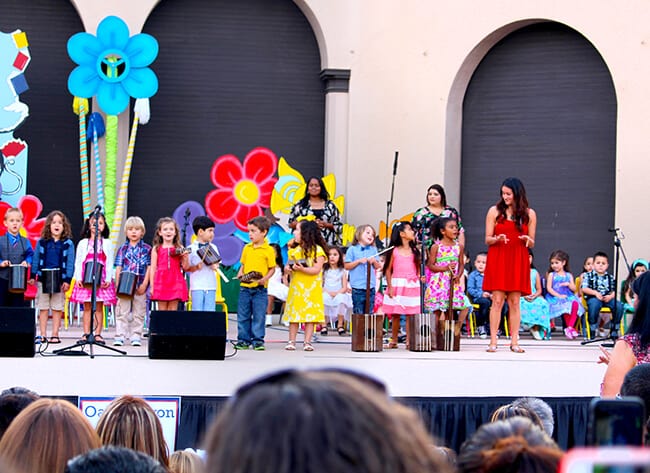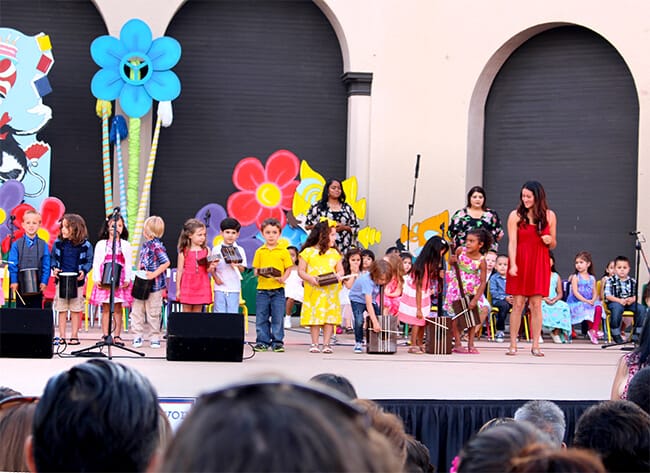 now it was diploma time complete with graduation caps.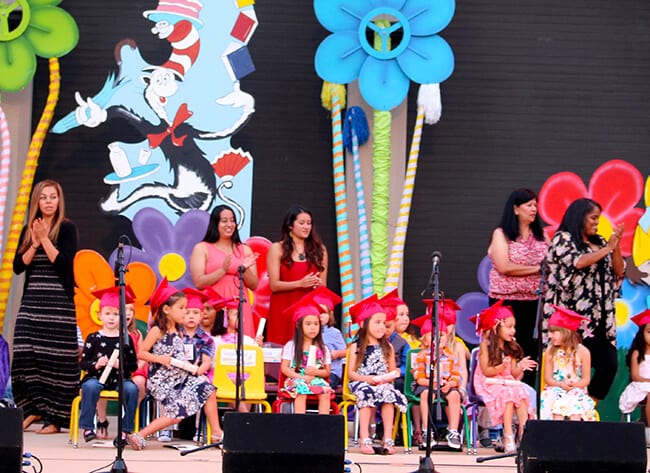 they announced each kid by name and shared with everyone what they wanted to be when they grew-up! there were boys who wanted to be firemen and spiderman, and girls who wanted to be a mail lady or Elsa from Frozen when they grew-up.
but what did Vann want to be???
i was pretty sure i knew what Vann wanted to be when he grew up, but you never know. kids always change their minds. so we waited to find out.
YEP.....i was right!
as he came up to receive his diploma, they announced....
Vann wants to be a MONSTER TRUCK DRIVER when he grows up!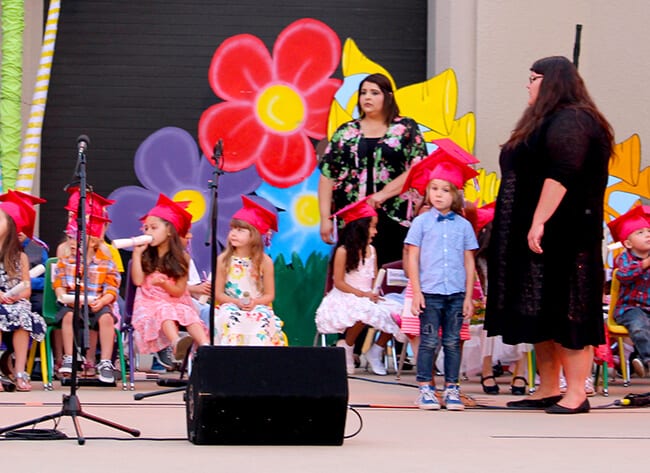 then he took a picture with his darling teachers. Vann is just the sweetest little thing. you never know what he is going to do next. sometimes he hides, sometimes he runs away. but this evening he was so proud and displayed his diploma with pride!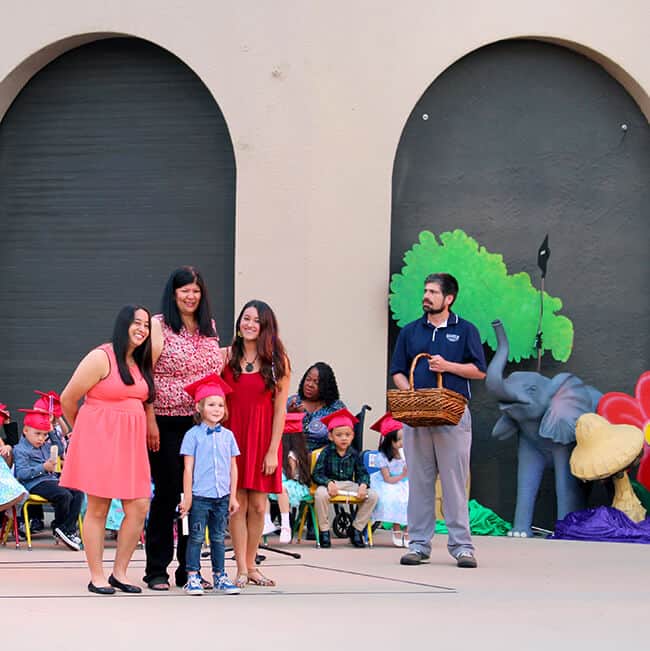 at the end of the ceremony, the graduation recessional music played, and the kids walked up the aisles and outside the amphitheater. was that was it.....?!
no more preschool. my baby boy is a preschool grad!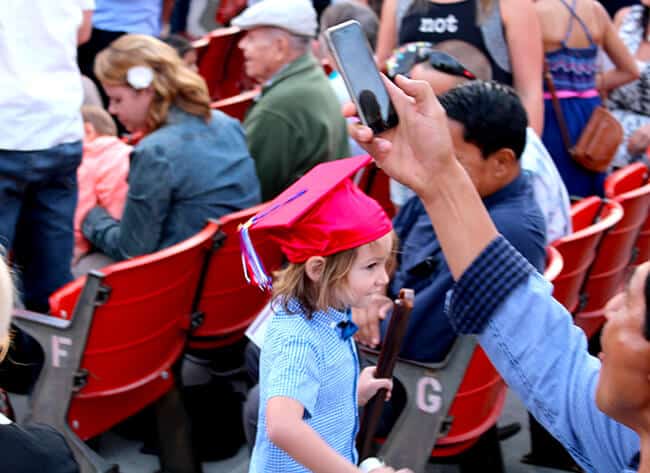 that evening we said our goodbyes to our preschool teachers. this is Ms. Rebecca, a preschool teacher who is particularly special to us. she has taught each of my three boys in their years of preschool. she was the very first stepping stone in each of their roads to educational success.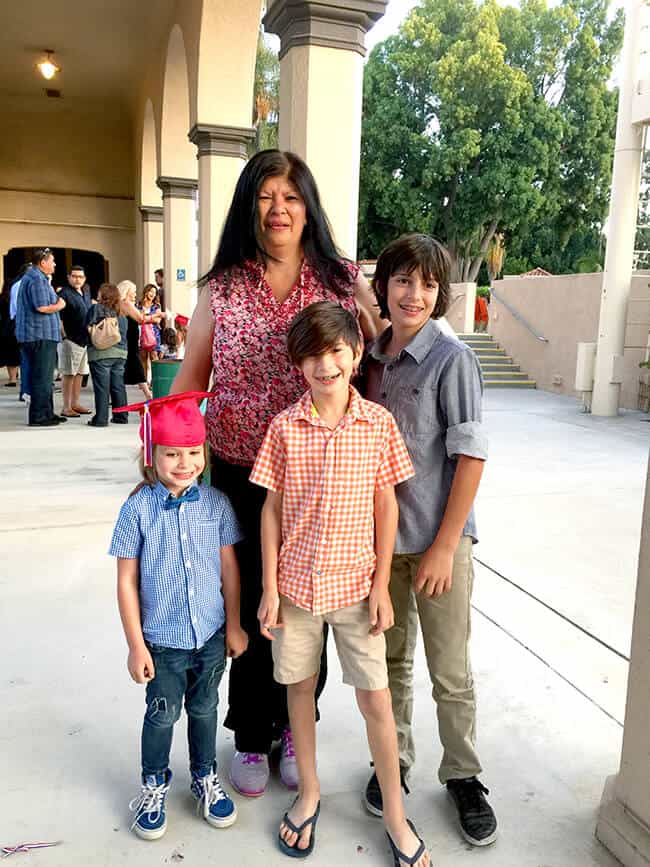 preschool graduation was the most adorable thing ever. i loved that the school put this special evening together. my mommy heart is overflowing. and my little Vann is now off to kindergarten.
Congratulations baby boy!
Vann, you are the future class 2028. may you study hard, learn lots and enjoy this next step in your life. we love you!